Readers Say
Toni Joy is lacing up to support cancer patients in memory of her mother
"I am forever grateful that my mom was able to have access to top tier cancer treatment at DFCI."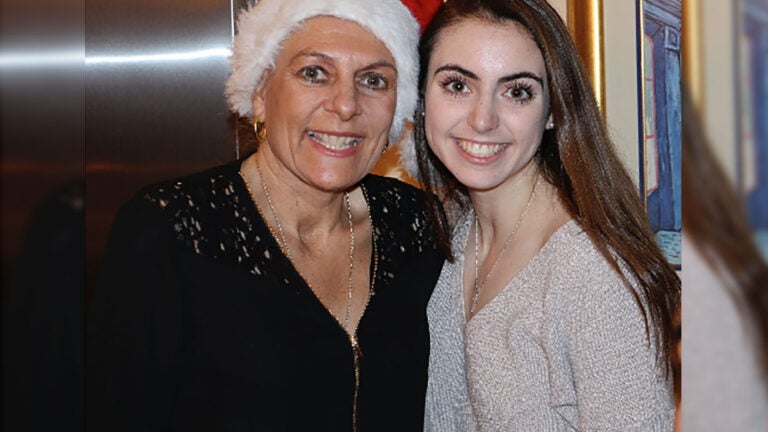 In our "Why I'm Running" series, Boston Marathon runners share what's inspiring them to make the 26.2-mile trek from Hopkinton to Boston.
Name: Toni Joy
Age: 24
From: Tewksbury
I am beyond excited to be running the 2022 Boston Marathon on behalf of Dana-Farber Cancer Institute (DFCI); a world-class cancer treatment & research facility that provides top tier care to cancer patients from all over the world.
I am running this marathon in memory of my mother, Marilyn Joy, who passed away on April 18, 2016 from Stage 4 pancreatic cancer. As some of you might know, my mom was an avid walker/runner herself. Even throughout the duration of her illness, she tried to stay active and go for a walk any chance she could, sometimes even asking the DFCI nurses if she could walk around the halls of the chemo unit just to move her body while in the hospital.
She is the reason I started running in the first place and it means the world to me to be participating in this marathon which is being held on April 18, 2022, coincidentally the sixth anniversary of her passing.
I have pledged to raise $10,000 this year for Dana-Farber, which is certainly quite the goal! One hundred percent of every dollar raised by the Dana-Farber Marathon team supports the Claudia Adams Barr Program in Innovative Basic Cancer Research at Dana-Farber Cancer Institute. These funds are fueling some of today's most promising basic cancer research which in turn, help to support cancer patients and their families. My family was one of them!
I am forever grateful that my mom was able to have access to top tier cancer treatment at DFCI. Her team of doctors were incredible, and provided her (as well as my family) with the most amazing care, treatment, and support during what was one of the most challenging times imaginable.
This cause means so much to me and I am excited to be representing DFCI on race day.
Thank you so much for your support and God bless!
Editor's note: This entry may have been lightly edited for clarity or grammar.