Readers Say
34 must-read young adult and graphic novels, according to readers
"Harry Potter," "The Outsiders," "Persepolis," and more made the list.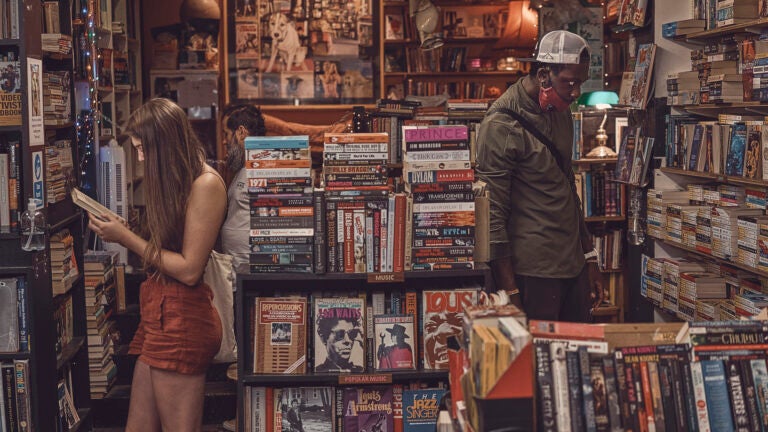 A great story can capture audiences of all backgrounds, and that's especially true of young adult fiction.
This month, the Boston.com Book Club pick is "Slip," a young adult graphic novel written by Marika McCoola and illustrated by Aatmaja Pandya.
In honor of our first YA pick of the year and our first-ever YA graphic novel pick, we asked readers to share the YA and graphic novels that have made the most impact on them.
Read on to see the 34 books, spanning all genres, that readers said everyone should read — regardless of their age.
YA novels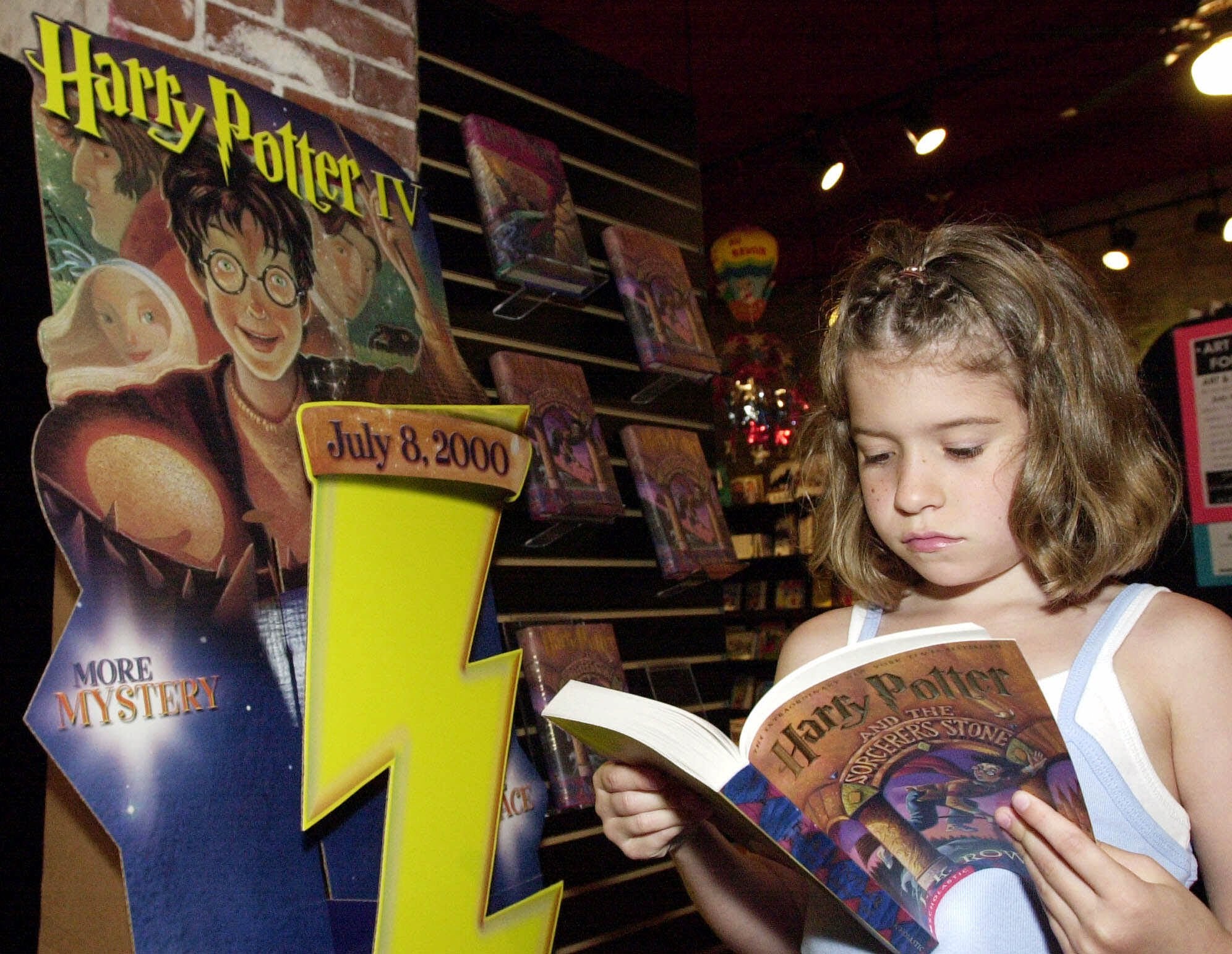 For readers looking for a story of friendship with a local backdrop, one reader thinks this novel is a great fit. The story follows the main character John Wheelwright and his best friend Owen Meany growing up in a small town in New Hampshire during the 1950s and 1960s.
This novel has endured as a favorite for decades and was recommended as a great YA read by several readers. The book tells a coming-of-age story with fantastical elements and was inspired by author L'Engle's own relationship with her family.
"A 60-year-old classic that I just recently read. A young boy on a family farm in Southern Illinois during the American Civil War. Based on true stories that the author remembered from her grandfather who was the age of this boy in 1861. Much about the division within the country and within a family." — Bill, Watertown
"Anne of Green Gables" is more than a century old, but readers still find something to connect to in this coming-of-age story about a young orphan girl who finds family and friendship in the fictional Avonlea in Prince Edward Island.
"I love that it took place in Prince Edward Island, Canada. I love to read historical fiction. The characters are great. The story is wonderful. I really like this author." — T.D., West Bridgewater
Judy Blume's entire catalog has become a staple in young adult fiction, and this novel, about a girl navigating the awkward moments of puberty is especially beloved.
"The book deals with puberty in a way that's sensitive to those who are behind the curve, as well as those who are ahead of it, in an apt, well-written voice of a preteen girl." — Michele M., Cambridge
This novel takes readers into what the world might have looked like during the dawn of humanity through the eyes of a young man who dreams he's living the life of an early hominid.
"It's a good quick read. I read it and reread it as an adult. There's no dialogue in it so it amazes me that it holds the interest so well." — E. C. DeLoach
This novel was initially published in 1957 as part of a push to bring science fiction to younger audiences by Scribner's, a publishing house. The novel tackles the subject of the slave trade by setting it against the backdrop of alien frontiers and interstellar travel.
This read takes you back in time to the earliest days of our species. "Clan of the Cave Bear" is the first of the Earth Children series, which follows the stories of prehistoric people from the perspective of a young protagonist.
"It is a well-researched fiction about prehistoric humans. It helps readers understand the roots of humanity; our common ancestors. And, it is a fantastic read! The sequels are also excellent." — Anabel G., Lexington
This novel focuses on a Castle "Ghost" Crenshaw, a young Black man who turns to run as a means of escaping his past and building a better future for himself. The book was released in 2016 and was a finalist for the National Book Award for Young People's Literature.
Harry Potter and the wizarding world created by J.K. Rowling have made a huge impact on young and adult audiences alike. Readers say they love to reread the books just as much as they did reading them for the first time.
"It goes without saying. Interesting characters that you can relate to. The author has a plan from the beginning & excellent endings to each of her books." — AM, Cambridge
"It's a wonderful coming of age book set in Czarist Russia in a poor village. The story involves a plague that afflicts the village, and young Natasha and her friends must search the dark forest for a cure — they must overcome many Eastern European mythological monsters. Natasha faces strong ethical dilemmas also. Additionally, profits from the novel are donated to Boston Children's Hospital." — Harrison R., Boxborough
"A three-part trilogy about an orphan girl who lives in a world where everyone has an animal that represents their soul. A tale about going through puberty, heartbreak, and a deeper fight about free will and authority." — Sam W., Quincy
"The book has always haunted me. It does a great job of capturing the feeling of isolation that can be prevalent in adolescence. Of uncertainty, questioning the world around you, and feeling alone in it. While also challenging yourself in new and frightening ways." — Shane C., Newburyport
This 2021 release reimagines the rise of the Chinese Empress Wu Zetian and sets the story in the fictional nation of Huaxia, a futuristic reinterpretation of Medieval China. One reader described it as "just amazing, action-packed with a strong female lead" and gave it five stars.
For fans of survival stories, this novel, which follows two young boys who set out for adventure in the Canadian wilderness and have to find their way home, is a must-read. Alan from Deerfield, N.H. called it "a great story of friendship and survival."
This novel is written as a series of letters from a teen runaway dealing with substance abuse, homelessness, and abuse. A reader who recommended this book said it was a book that "makes you think."
"Adam Rapp writes about a world that too many teens live in that most of society turns a blind eye to. Good books make people think," the reader shared.
Heinlein makes a second appearance on this list with his 1949 novel about students attending a boarding school on Mars. The reader recommendation of this novel said it's a "good si-fi novel to a better future."
Markus Zusak wrote "The Book Thief" in part inspired by stories his parents had told him about growing up in Germany during World War II. The lead character, Liesel, is 10 years old, about the same age Markus's mother was at the beginning of the war. Though the book is often placed in the young adult section (possibly due to the protagonist's age), this is definitely a read for adults as well.
"It is a book full of hope and humanity. Markus is a remarkable and unique writer. He writes passages that are so striking and beautiful that you will often find yourself putting the book down for a few minutes to take them in. It is a book full of gut-punch moments that will leave you shaking with emotion.
"My mom first introduced me to 'The Book Thief' back in 2008. When she passed away in 2018 for her memorial service I read the passage about the cloud from the Thirteen Presents chapter. I will always remember my Mom whenever I read this book." — Robert T., Cohasset
"It deals with very important themes and subject matter but in an accessible way. The creative narrator's voice was so memorable as well. It was a real page turner and left me thinking about the book and about life for months after I was done reading it." — Katie C., Quincy
"It's like nothing I've read before. The narrator being Death himself was a risky but rewarding choice. The book made me sob. The writing is amazing and I recommend it to anyone who wants to fall in love with characters and watch them get ripped away." — Alexander R.
"The greatest YA novel is 'The Chocolate War' written by Leominster's Robert Cormier. Published during the 'golden age' of YA literature in 1974, its theme is THE theme of YA lit: Childhood is over and the world is a cruel place. The prose is spare and accessible. The plot is original yet grounded. The book is only sadder and bleaker after a recent re-read as an adult, 35 years after my first encounter with Jerry Renault and the Vigils. Jerry asks himself 'Do I dare disturb the universe?' 'The Chocolate War's answer is 'only if you want to get crushed.'" — Jim B., Longmeadow
This is a topical read as our culture reckons with sexual assault and women's reproductive rights. "The Female of the Species" shifts perspectives between three teens in a small town dealing with the assault and murder of the protagonists' sister.
"This novel explores rape culture while realistically depicting small-town adolescent life." — Katie P.
"This series is a beautifully fun read for teens and adults. It's a nice mix of pop culture references, drama, and humor. All while being self-aware enough about superheroes as a genre to acknowledge the obvious. More importantly, it's a coming-of-age story for everyone who felt/feels different as a kid. There are struggles and heartache while being strung together with a throughline of hope and found family. Absolutely worth a read." — Colin C., Pembroke
This 2020 thriller puts a teen girl working hard to build a better life for herself at the center of the story. After a local billionaire dies and leaves his entire inheritance to her, Avery Grambs is thrown into the mystery of why she was chosen. Ava M. from Rockport said, "the mystery and romance mix is chef's kiss."
"One of the most thorough and realistic accounts of depression I have ever read. Francisco Stork captures the difficult beginnings of recovery from a mental illness through a young woman's voice so accurately that it was the first time I understood what it meant to be in that place. A must-read, his writings are very relatable! — Rotem, Newton
"The Outsiders" has endured as a work of young adult fiction that gives a realistic glimpse into the lives and thoughts of teens growing up in 1960s America, in part because the author was a teen growing up in 1960s America when she wrote the novel. The story follows rival gangs divided by their socioeconomic status.
"Wonderful story, very well written, and memorable characters. A classic." — Jennifer, Lynnfield
Like many YA novels, this book is about a teen struggling to emerge into young adulthood and fit in with the people around him. Readers said it gives a great portrayal of the high school experience.
"Real life, first love, depression/abuse issues. Fitting in, coming of age. This book has it all." — Michael B.
"There's the love of animals and love of family and tradition. There's hardship and loss, there's love. All on a somewhat magical island with water horses that come out of the sea each fall and a once-a-year race for both fortune and infamy. The audiobook is phenomenal, read by Steve West and Fiona Hardingham." — Amy D., Beverly
Another selection for science fiction enthusiasts is "The Tripod Trilogy," which follows a 13-year-old boy's fight to save himself and humanity from an alien race that's taken control of the planet.
"This trilogy really made me feel empowered as a young man. It fostered a sense of resilience, self-reliance and personal responsibility." — Ian L., Medford
"Avi grabs the reader in the first line of the introduction and never let's go. This adventure of a 13-year-old girl in 1832 races through an unexpected adventure. Two themes ring true to pre-teens and early teens: 1) being honest with yourself and 2) things don't always go as you expect, so you have to learn to adapt. It is also a great lead-in for young readers to enjoy 'Treasure Island' by Robert Louis Stevenson." — Paul Zschokke
"I still consider 'The Westing Game' to be one of my absolute favorite books of all time. While the twists and turns the mystery takes are entertaining, the characters make the story. Everyone is unique and flawed; some are more likable than others, but the ensemble is wholly delightful. The 'game' is to solve a murder, and one of the characters living in Sunset Towers (the apartment building in which they all reside — it faces east, and has no towers) is the culprit. They are paired off, given $10,000 and a set of nonsensical clues. Yet the story is less about a murder mystery than it is about how each character is paired off with the most unlikely match, and how each of these pairs provides exactly what they need to grow as individuals. It's a funny, witty, clever book that never ceases to delight me every time I re-read it." — Camille L.
This book finds itself on many classroom reading lists and has some of the most iconic characters in American literature. The novel follows Scout, a young girl living in Alabama, and seamlessly blends childhood fun with heavier themes about rape and racism. H.P. from Watertown said they first read it at age 52 and consider it the best book they've ever read.
A classic book about a boy and his dog. The book is an autobiographical fiction about the author's childhood in the Ozarks, but it continues to resonate with readers of all backgrounds.
Graphic novels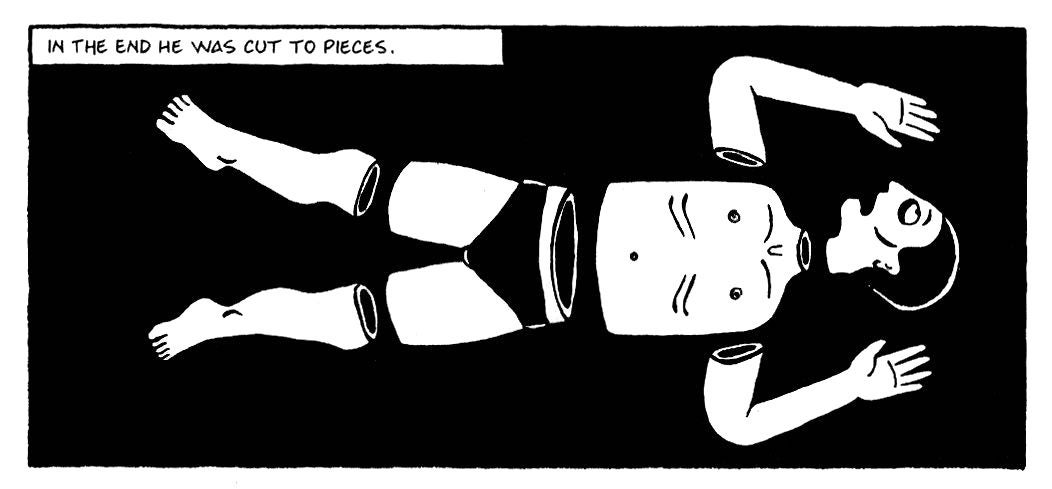 "A classic for a reason! Yang weaves the seemingly unrelated narratives of a young Chinese American boy named Jin Wang, the ambitious Monkey King from Journey to the West, and a teenager named Danny into a powerful statement about identity and resisting assimilation. The art is simple but appealing. You'll be thinking about this graphic novel long after you finish reading." — Veronica K.M., Dorchester
"This is a book that has stayed with me for years. It's about the parts of ourselves we hide from our families, and the fear and shame we harbor within ourselves, often for no good reason. The book offered me a sensitive and unflinching look at Alison's experience growing up gay in the household of a closeted man. Genuinely heartbreaking. I'm a straight man and a high school teacher, and the book gave me some insight into some of the difficulties my gay students face as they're coming of age." — Tim B., Westborough
"Persepolis" is a graphic memoir that tells the story of author Marjane Satrapi from her childhood living in Iran and Austria. The backdrop of her life throughout the graphic novel is the Iranian Revolution and the comic deals with themes like feminism, family, and civil rights.
---
Join our virtual Book Club discussion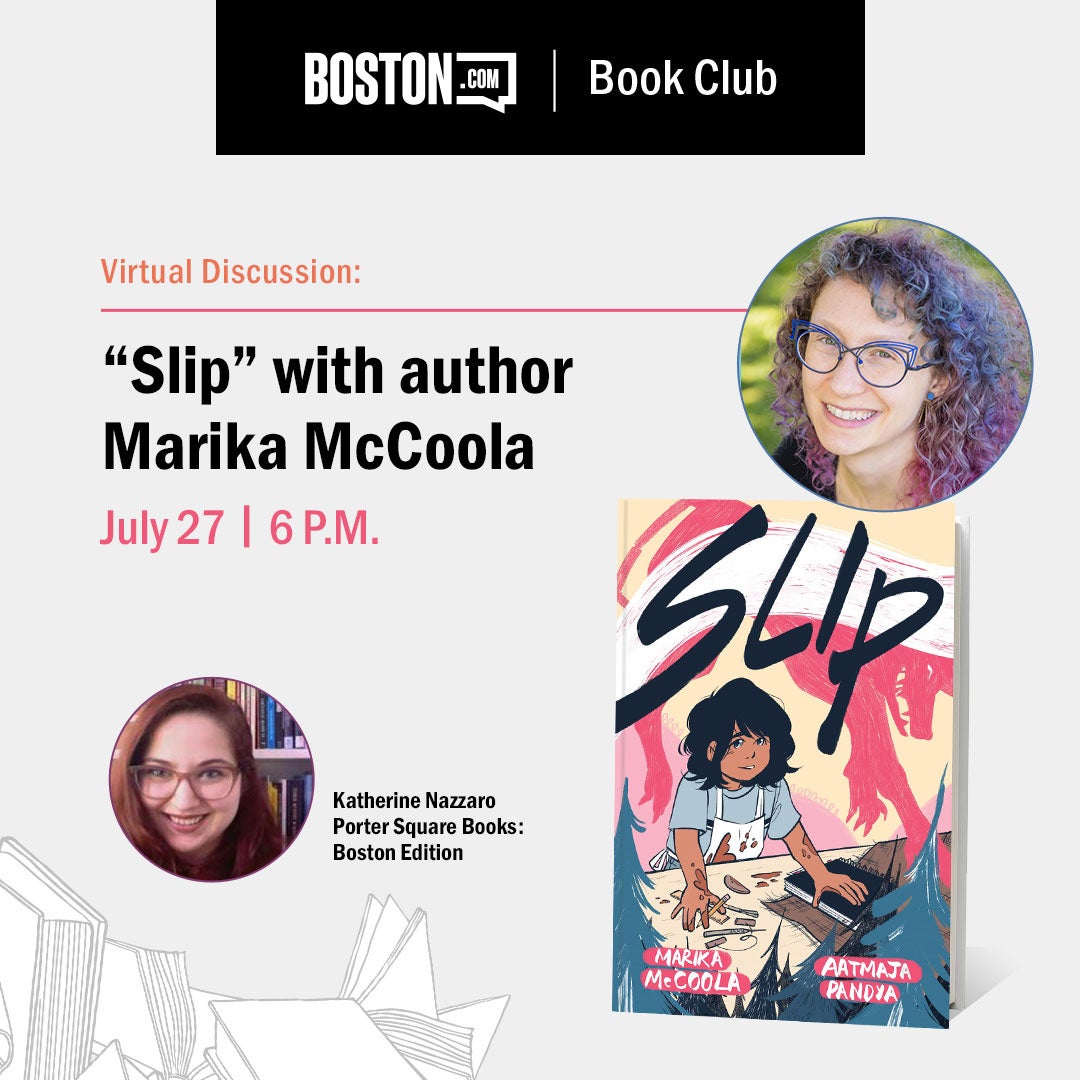 Joining McCoola to talk about "Slip" will be Katherine Nazzaro, the manager of Porter Square Books: Boston Edition. The Boston Edition — Porter Square's second location — is located inside Grub Street's new complex in Boston's Seaport, and opened last fall, a process that Nazzaro led. Nazzaro has been in bookselling for four years and came to Porter Square via Trident Books in downtown Boston. She is a self-described "big fan of all things genre," particularly romance, horror, science fiction, and fantasy, and "Slip" has a lot of those elements in it, making her a natural fit for this discussion.
Join Marika and Katherine at 6 p.m. Wednesday, July 27. RSVP today!
Buy "Slip" from: Bookshop | Porter Square Books