Readers Say
These 50 books by Black authors are must-reads, according to readers
Readers shared their favorite poetry, fiction, and non-fiction books by Black writers.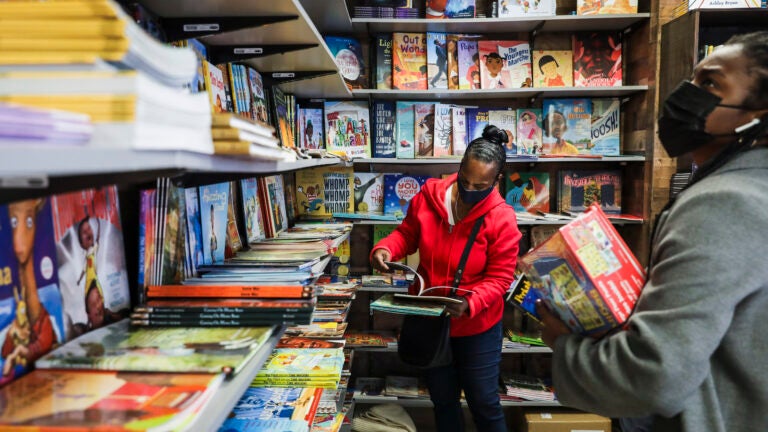 Despite making up a small percentage of published works, books by Black writers have made a huge impact on readers of all backgrounds. This Black History Month, we asked readers to share what books by Black writers they most love. Among their responses were writers like Zora Neale Hurston, Roxane Gay, Ralph Ellison, and James McBride.
The underrepresentation of Black writers in publishing is both a historic and present problem. Of the 512 books published by Random House between 1984 and 1990, only two were written by Black authors, according to an analysis by The New York Times. In 2018, just 11% of fiction books published by the "big five" publishers were written by people of color.
When we asked Boston.com readers to share their favorite works by Black authors, they shared dozens of examples of writing that moved, entertained, and challenged them. Below you'll find a list of 50 books that include memoirs, post-apocalyptic fantasy series, crime thrillers, literary fiction novels, and more.
Poetry
"Poignant poetry for anyone, but this especially hits hard on loneliness, loss, and community from a Black perspective." — C., Newton
Fiction
"She has become my favorite author. Whether it's 'Americanah', 'Purple Hibiscus', 'Half of a Yellow Sun', etc., her books are filled with complex, relatable characters, vivid language, and lush imagery. A great author has mastered both the art of storytelling and the craft of writing. Adichie soars in both categories." — Sara, Dedham
"Reading this book opened my eyes to the struggles of Black families; something I was not completely aware of prior to reading this [collection]. I read it about 25 years ago and I am so glad I picked it up. Walter Mosley is an amazing author." — M. Smith, Bangor, Maine
"As harrowing as this novel is, I could not stop reading. It is beautifully written, devastating, and horrifying but with a glimmer of hope as well. The story takes place in Haiti, where a daughter, living in Miami, is visiting her parents. As she and her husband and baby head out, they are attacked by terrorists and she is kidnapped. This is business as usual in Haiti and the daughter expects to be quickly released once her father pays the ransom. Her belligerent and proud father, however, refused to pay. Wow." — Gail O., Wrentham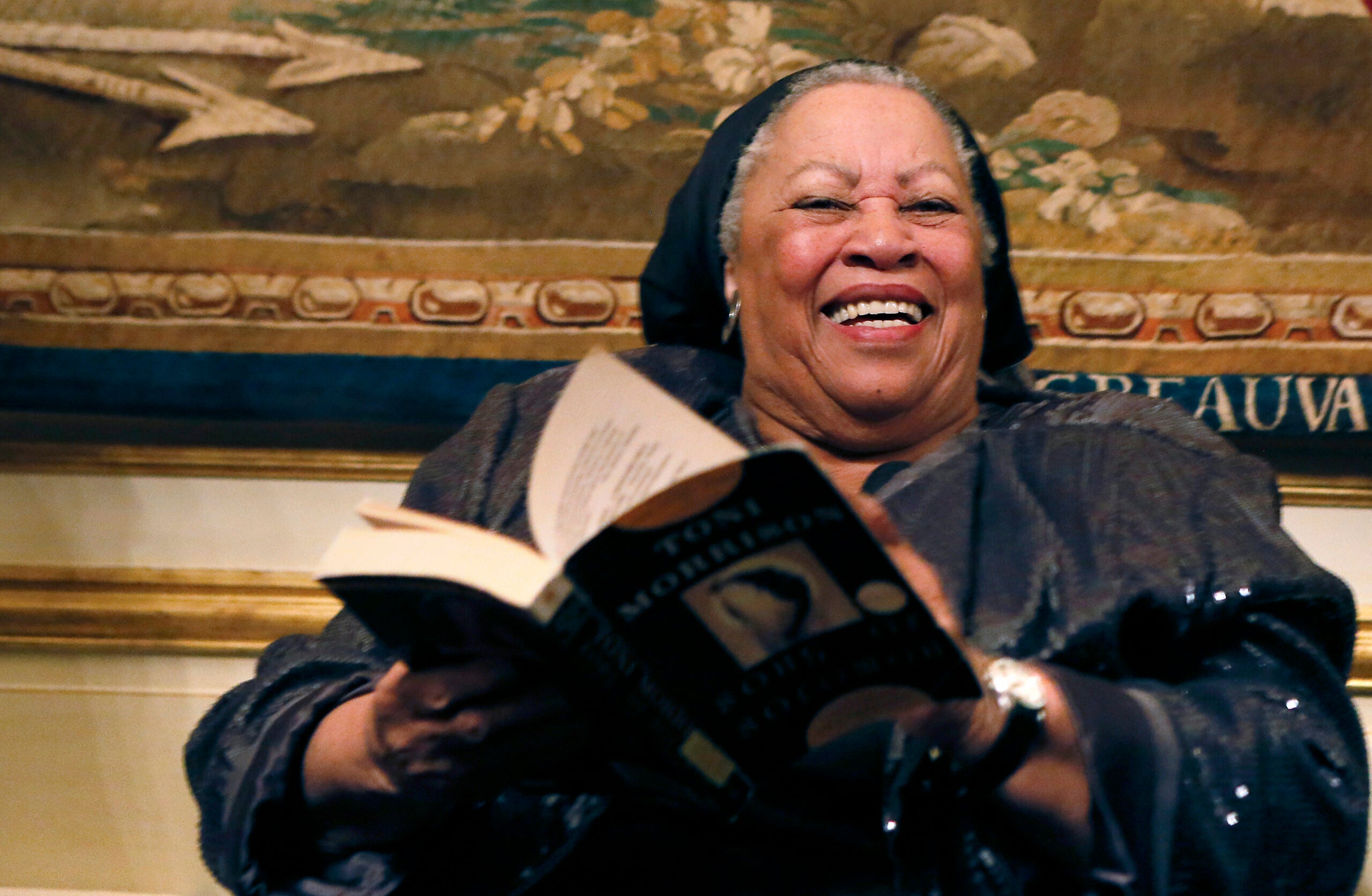 "This book deservedly won a Nobel prize, and I literally couldn't put it down until I finished reading it. It is Toni Morrison's masterwork — the best book I ever read in my life by anyone. Quotes from the book still come into my mind unbidden, and after finishing reading this, I was drained beyond tears." — Anonymous, Allston
"Set in a future Toronto abandoned by society, Nalo's debut novel features a Black female protagonist with a baby, something I have never seen before or since, firmly embedded in both her family and the larger community. Does she have magic powers? Yes, but her true power lies in the everyday things: changing diapers, caring for the sick, and helping to hold up her community when no one else will." — Dianna, Cambridge
"The first of many great Easy Rawlins mysteries. I have read all of them." — R.C., Belmont
"It's an incredibly imaginative story with incredible characters. It is a mystery and thriller and I couldn't put the book down. It's a great series." — Dorothy P., Dedham
"I love this great story based on a real event of folks who overcome the odds and succeed in their goal!" — Maureen K., formerly of Whitman
"This gorgeously written book helped me more fully understand generational trauma and connect today's systematic racism to the horrors of the slave trade. It was also amazing to read the acknowledgments and discover references to books by my childhood pastor, go Pash Obeng!" — Kim K., Watertown
"It is an under-recognized masterpiece of nightmarish absurdism that so effectively conveys the horror, fear, and exploitation of African Americans during the early years of the 20th century. We need someone to write the 'Invisible Man' for the 21st century. It is dark, ironic, funny, disorienting, vivid, intense, and compelling. It ends in a dark fever dream that asks of us rather than tells us. That is the biggest brilliance of the book. It is not didactic or telling — it, like all great absurdist texts — asks of us things that compel us to formulate theories and interpretations that remain in the heart and mind forever." — S. Courtemanche, Leominster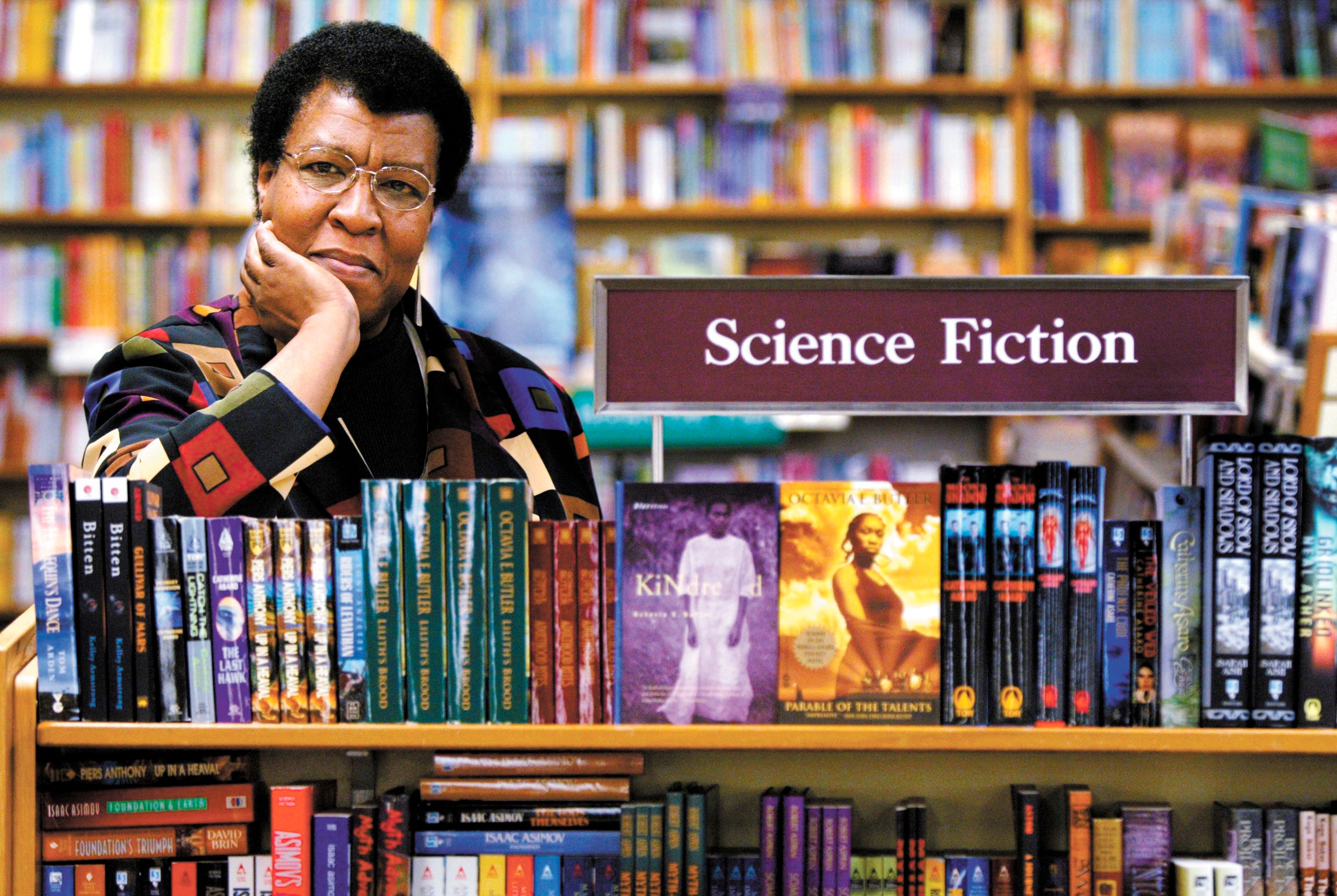 "It is an interesting foray into science fiction, America's sordid history with slavery, and a riveting story to read." — David B., Cape Cod
"This book grabs your attention from the start and holds it completely until the end. Grief, friendship, family, history, magic, and action are all encapsulated in this brilliant fantasy world. Written with one of the strongest Black female main characters, this book, along with its sequel, are must-reads for anyone." — Tracy, Woburn
"This is a good book for young women who have left home to go to school. It involves a romance and how Meridian handles the problems with it." — Adjoua B., Cambridge
"Set in Nigeria, this book provides a darkly humorous and ironic look at the lengths we will go to in order to protect our family." — Leslie C.M., Andover
"The factors that were relevant when the book first came out are even more relevant today, despite the facade of improved race relations." — D.G.W., Canton
"Langston is a poet. Few poets ever write good novels, but 'Not Without Laughter' is truly excellent. Top five American novels." — Shirley
"Incredibly emotional book narrated by an abused teenager in a GED program whose syntax and diction improve as her writing skills and her understanding of her circumstances and herself improve throughout the telling. It's a tough call as there are obviously a ton of great books by Black authors…but 'Push' is enthralling from the first sentences." — Steve M., Marblehead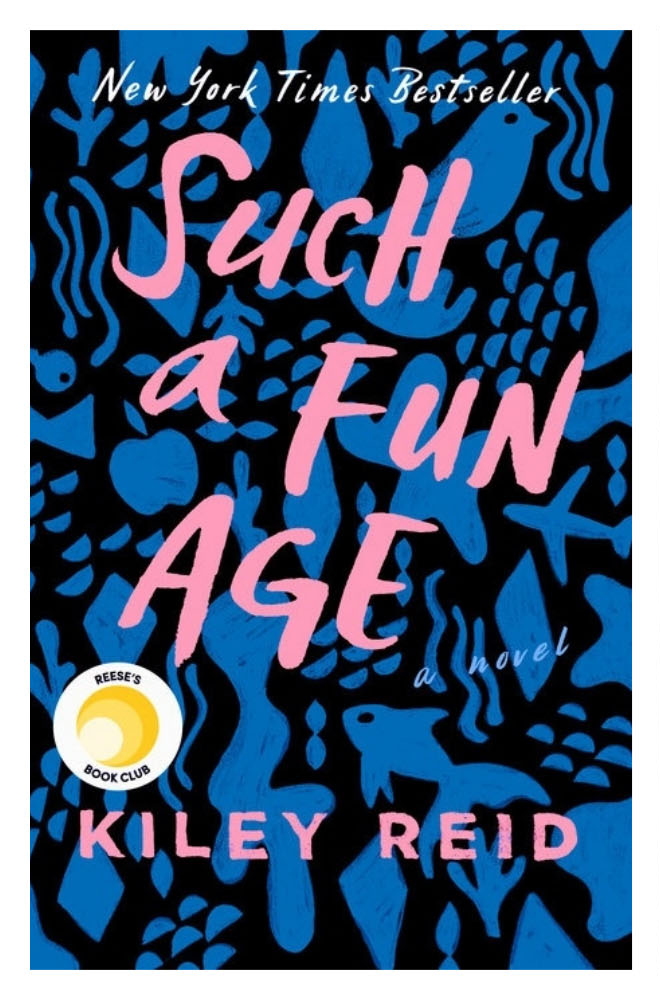 "It addresses anti-Black racism in a version of our current world without being overbearing about the points the author is making. The main character is very relatable and easy to root for. The nuances in each novel's characters' relationships are difficult to communicate, but Reid does it well. I couldn't put it down!" — Pamela W., Medford
This novel centers on Lilith, a young woman born into slavery on a Jamaican sugar plantation at the end of the eighteenth century. She becomes the key piece to a long-planned slave revolt by the women on her plantation.
"A post-apocalyptic fantasy that is fresh, not a rehash of other novels. Storylines and characters fit, and she avoids the 'wrap it all up' trap that ruins others' work." — Joan, Somerville
"An all-time classic! You have everything in this book: a wrongly-convicted man, a daring prison escape, a rags-to-riches story, political corruption, unrequited love, revenge, redemption, and lots of excitement. I think everyone has gotten so used to thinking of Alexandre Dumas as a French author, that they have thoroughly forgotten that he was also a Black author!" — Barbara, Natick
"It was an incredible story and so well written." — La, Chelmsford
"Don't let its length deter you!! I truly could not put this book down and was sad, yet fulfilled, when it was over. You won't believe this is Jeffers' debut novel. If you want to learn about a part of American history sadly missing from most textbooks, pick up this book! This is a must-read." — Jenny, Newburyport
"This is a gem of a book and really opened my eyes to the reality of the civil war in Sierra Leone and the lives of the surgeons and psychiatrists working in an urban hospital in the midst of the chaos. Great historical drama with unforgettable characters and gripping, often heartbreaking situations. Forna has a beautiful writing style and makes her setting come alive for the reader. Highly recommend." — Carolyn P., Norman, Okla.
In Bennett's debut novel, Nadia Turner grapples with grief after her mother's suicide and is forced into adulthood when a teenage romance leads to a secret pregnancy.
This novel opens with a series of murders in the rural town of Money, Mississippi. When detectives from the Mississippi Bureau of Investigation arrive to investigate the crimes, they're met with resistance from local officials and a cast of racist residents.
"Such an imaginative work of fiction that readers will wonder if the Underground Railroad was a literal railway system. It was not. But [Whitehead's] novel makes it believable and his retelling of the lives of runaway slaves and their supporters is so gripping and terrifying that readers can sometimes be overwhelmed by the inhumanity." — Neil R., South Boston
"Even though it's required reading in many high schools, I read this book for the first time last month and it genuinely changed my life. I connected with the main character Janie and found myself wanting her to find the love she spent her life searching for. Their Eyes Were Watching God was written in the 1930s but so many of its messages — especially the feelings of young women hoping to find themselves — still resonate today. I would absolutely recommend it to anyone." — Vivi, Boston
"Honestly anything Johnson writes is wonderful. In this book, her world-building skills are on full display as she vividly captures life at a slave jail. She brings to life all the pain and suffering slaves experienced. Her heroine is a strong woman who does whatever is necessary to survive and protect her son. This is a story about survival. I found myself tearing up at the bittersweet ending. To know that this was based on a true story was even more heartbreaking." — Barbara T.W., Medway
Non-fiction
"It's a wonderful travel-adventure book. It reminds me of Patrick Leigh Fermor's equally excellent travel books." — Whit, Dorchester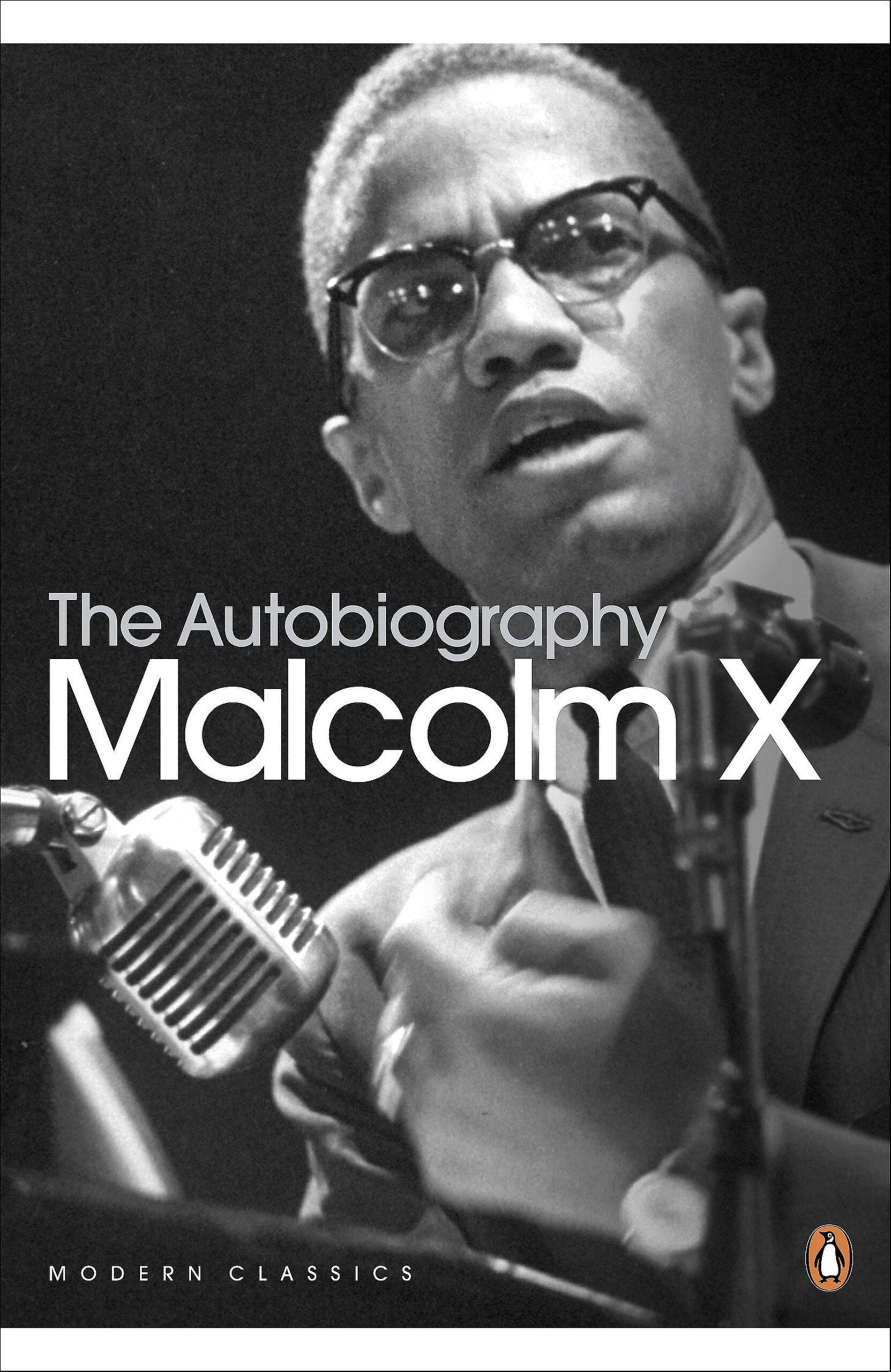 "Excellent book describing the life of a young Black man in America." — Bill C., Charlotte, N.C.
"A Promised Land" is the first volume of former president Barack Obama's presidential memoirs. The book focuses on his earliest political aspirations and takes readers through the first pivotal moments of his 2008 campaign for the presidency.
"It is a loving, powerful memoir of her remarkable mother." — Catherine H.
"Gives a glimpse into the conservative side of being Black in America." — Krysten, North Shore
"This book was incredible! I listened to the audiobook and I am so glad I did. Trevor's voice is amazing and hearing all the languages he speaks adds an additional depth to the story. This book is heart-wrenching, hilarious, and beautiful. It gives a whole new view of a part of the world and a time in history that I was never educated on. Trevor's and his mom's insights into the world and human nature are fascinating and eye-opening. I would recommend this book to anyone. I was laughing, gasping, crying, and yelling at my car speakers as if Trevor was sitting there with me. It was completely immersive. 10/10. Listen if you can!" — Becca B.
Wideman's book detailed his solid upbringing in an educated family in which his youngest brother struggled to keep up with his siblings and landed in prison. The author built his own solid life as an educator and parent, living a seemingly assimilated life, only to have his son land in prison sometime after the book was published. I attended a book reading but felt more haunted by Wideman's story when his son traveled on a teen tour (one of my daughters had attended the previous summer) and murdered another teen on the trip attended by predominantly white teens. Wideman's accomplished life was clearly marred by systemic racism, which continues to pervade Black life." — Nancy F.G., New Seabury
"This is only my most recent favorite. The list of favorites is way too big and needed to be narrowed down. With 'How the Word is Passed,' you question, you learn, you think, and you see the roots of systemic racism in this country and beyond. Easy to listen to or read (meaning NOT academic speak and a natural progression). The book visits some key places from Angola to the Statue of Liberty and Central Park to explore their story with Black people from way back to the present. You can't help but think so differently about Thomas Jefferson, for example, and wonder at the fortitude of all these surviving generations. An excellent choice for right now for sure." — Linda C., Hopkinton
"I loved this book. Every American…should read this book." — Jamie R., New Orleans
"Well argued and persuasively written. It is as relevant today as it was when it was originally published. All the injustice and white liberal 'benign' racism Lester Julius describes has not changed in the intervening 40 years. If anything, we have lived long enough to see any positive outcomes of the civil rights movement, whether achieved through peaceful or violent means, undone. If in doubt about this observation, then read 'Shame of the Nation' by Jonathan Kozol, as a companion to this slim and honest volume. Highly recommended." — Asher S., Cohasset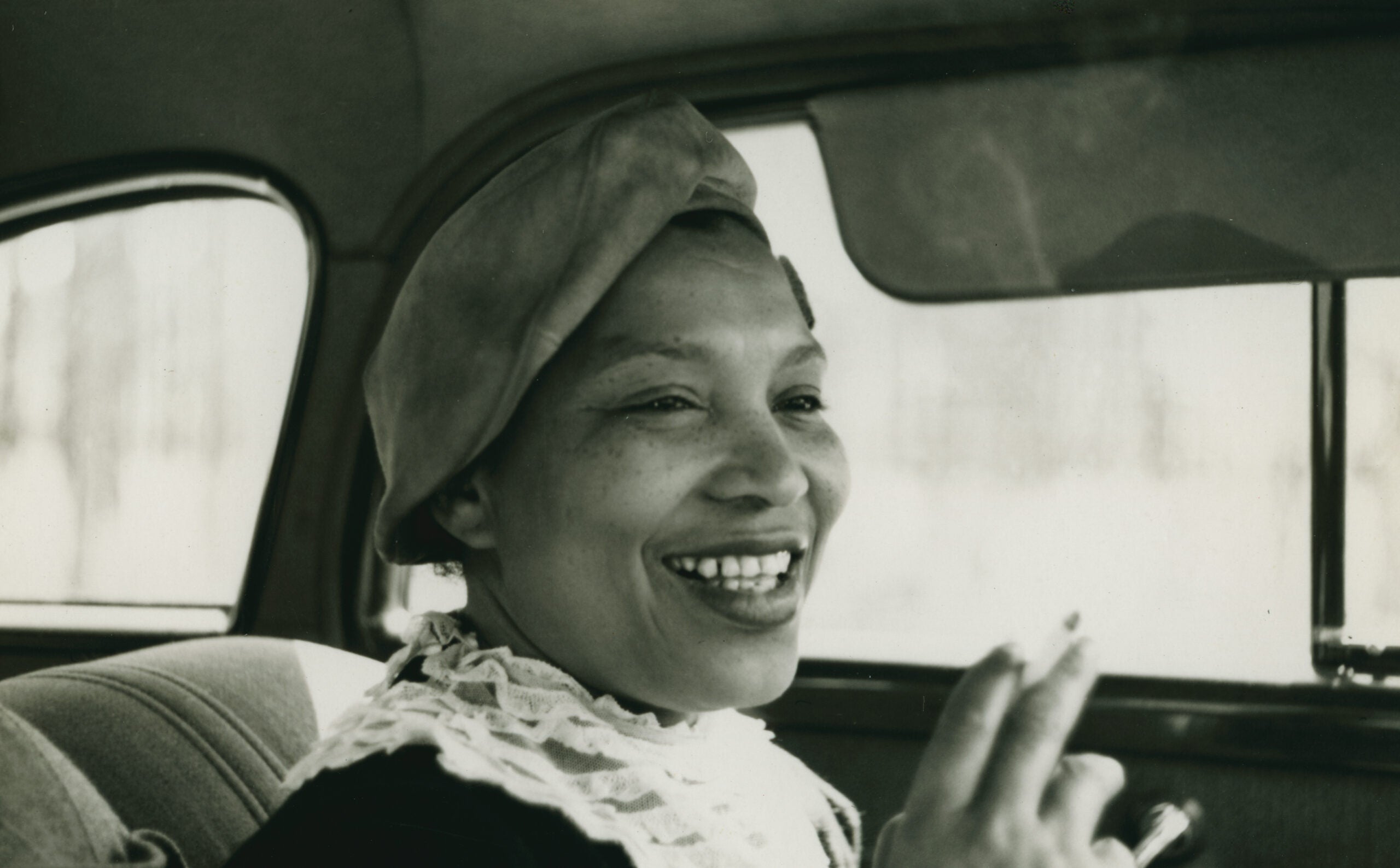 "Hurston weaves folklore, idiom, and a cast of characters (including herself) in this 1930s portrait of African American culture in the 1930s Deep South. The narrative explores dozens of tales from a first-person witness perspective. It's saucy at times, poignant at others, and plenty of humor carries the reader on a vibrant journey." — Dan P., Westborough
"Frederick Douglass's story, in his own words, is a great historical document about one of a true American hero. It tells us what he wanted us to know. Given his importance, that is a rare window into his thinking and our past. He's also a fascinating writer." — Suzanne W., Brookline
"It's a great look into some of the issues around race by one of the most dynamic and sometimes controversial authors of our time. I read it as a freshman in college at Fordham." — John, Ashland
"This true story of [McBride's] childhood and all his family went through has stayed with me since reading it many many years ago. In the end, all of his siblings including himself grew to be very highly successful and well-educated adults. This story is a tribute to the determination his mother had to raise her brood. I still love this story today." — Judy, Randolph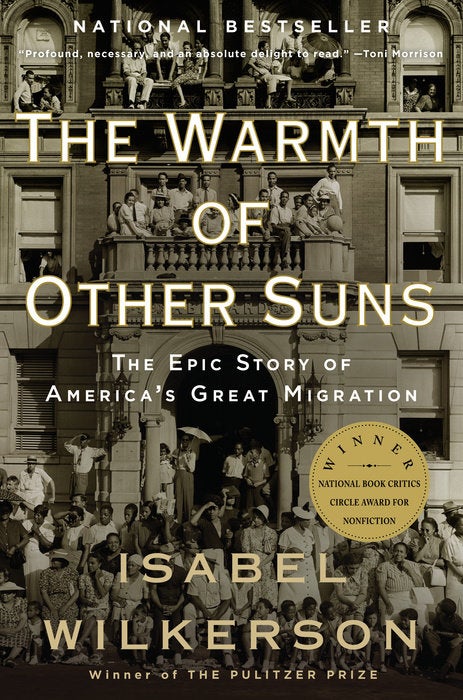 "This is a gripping, cannot-put-down history of the Great Migration that fills in a lot that has been missing from mainstream American history education (mine anyway). And it is told through the experiences of the most compelling individuals and families. I learned so much about our American culture and history after reading this book." — Margaret P., Brookline
In this 1996 book, Hoover Institute fellow Thomas Sowell argues that the pursuit of social justice promotes injustice and inequality.
"This honest and heartfelt, necessary work helped open my eyes to the faults and lies many of us were led to believe growing up about race and racism. I've passed it to elders in my life with the hope they listen and learn. My eyes teared up in the first few pages." — Chad S., Freetown
"His drive to improve not just his own situation but the situation of the whole community against the terrible culture of the post-Civil War era is inspiring. He was relentlessly committed to education as a mean to that end." — Anonymous, Central Mass.
"A much-needed perspective for healing on a personal, community, and global level. Oprah shares anecdotes and words of profound wisdom. This is not a book about Black people or white people, it is a book about all people, about surviving trauma, about hope, self-love, and compassion." — Sandra T., Edgartown
---
Join our next virtual Book Club discussion