Readers Say
Where to get the best ice cream in Somerville and Cambridge
Over 1,000 readers voted on their favorite places to get a scoop. With the heat of summer coming up, you'll want to stop by one of these shops soon.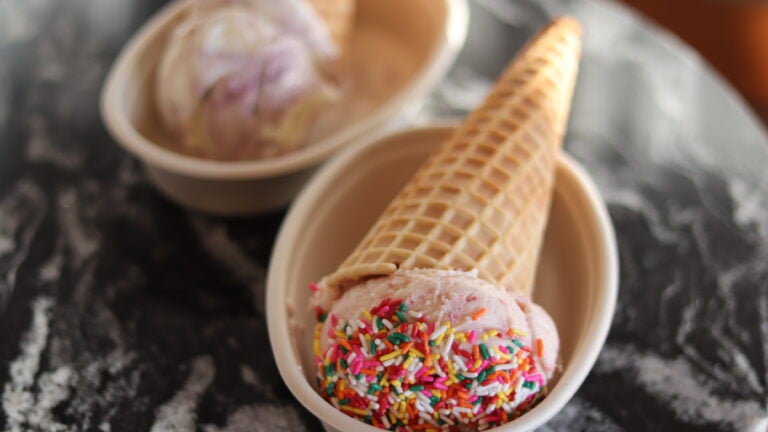 The cities of Somerville and Cambridge do not run short on unique and creative ice cream shops. From Gracie's Ice Cream in Union Square to Forge Baking Company, housed in a former warehouse, options abound for quality frozen desserts.
We asked readers to identify their favorite ice cream parlors in Somerville and Cambridge, and over 1,000 people responded.
We assembled this guide to Boston.com readers' favorite top ice cream shops in the area, including a map and complete list of all of the recommendations. Take a peek, and maybe you'll be inspired to grab a scoop.
5. Christina's Homemade Ice Cream
1255 Cambridge St., Cambridge
Don't be misled by the Inman Square spot's unassuming facade: Christina's serves adventurous flavors. The carrot cake, burnt sugar, and Bailey's Irish cream are some of the unique choices on the menu, while, depending on the season, the shop also sometimes offers pumpkin, eggnog, or peppermint stick. Christina's took 8% of the votes. Reader Noah E. from Cambridge admired the creative varieties and "impeccable vibes," while Mara K. from Roslindale said that she looks forward to tasting the fresh rose ice cream every year. Jenn from Arlington said: "When they have it, I always order the ginger ice cream. It's sharp and decadent and reminds me of their spice shop roots."
4. Honeycomb Creamery
1702 Massachusetts Ave., Cambridge
Three words: ice cream tacos. Cambridge's Honeycomb is indeed a small batch, craft ice cream parlor, but Taco Tuesdays allow guests to try a rotating selection of concoctions; for example, a strawberry cheesecake taco was recently a special offering. On the seasonal menu, expect flavors like the basil goat cheese, port cherry vanilla, and Thai tea, sweetened with condensed milk. Honeycomb earned 16% of votes. Keren G. from Medford said: "The milk chocolate stracciatella is divine. Seasonal flavors like peanut butter pretzel, with house made chocolate covered peanut butter-filled pretzels, are delicious. Flavors are creative, gourmet, and sometimes unusual in an exciting way. They make their own, fresh waffle cones."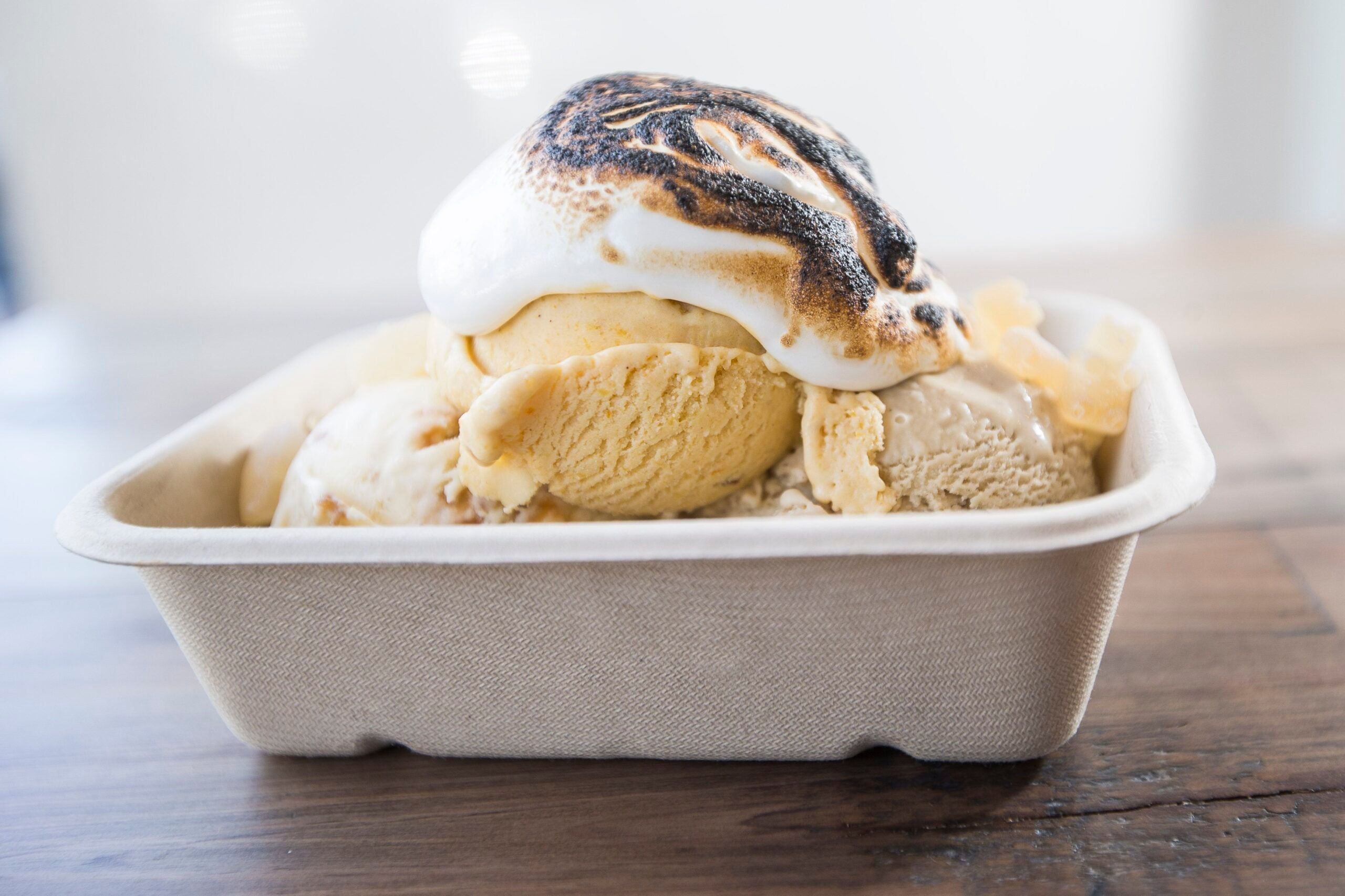 3. J.P. Licks
Multiple locations
In our guide to the best ice cream in Boston, the J.P. Licks empire was a huge hit, coming in as readers' top pick, and it's no surprise that in Somerville and Cambridge, the chain of shops is almost as popular. Garnering 18% of the vote, J.P. Licks was recognized for its vibe and classic flavors, such as the cookies 'n' cream, coffee, and mint chip. Reader Patty T., of Jamaica Plain, said she enjoys their sundaes, especially with rum raisin ice cream. An anonymous voter gave a shout out for the "peanut butter Oreo frappe or cake batter Oreo ice cream with chocolate sprinkles! Great flavors, and everyone is so friendly!"
2. Toscanini's Ice Cream
159 First St., Cambridge
This gourmet ice cream and coffee shop may serve homemade flavors like honey lavender and bananas foster, but it's the B3 that really gets readers going. This combination of brown butter, brown sugar, and brownies is a favorite among Boston.com commenters, with one calling it "the best flavor in Boston." Toscanini's, which one reader said served "delicious, unique flavors and perfectly frosty, silky smooth, fresh ice cream," earned 21% of the vote. Meanwhile, Cally P. from Foxborough said: "Toscanini's always has brilliant new creative flavors, but we are all super attached to our longtime favorites. Mine are kulfi and nocciolata, but gingersnap molasses and burnt caramel have passionate fans in my house."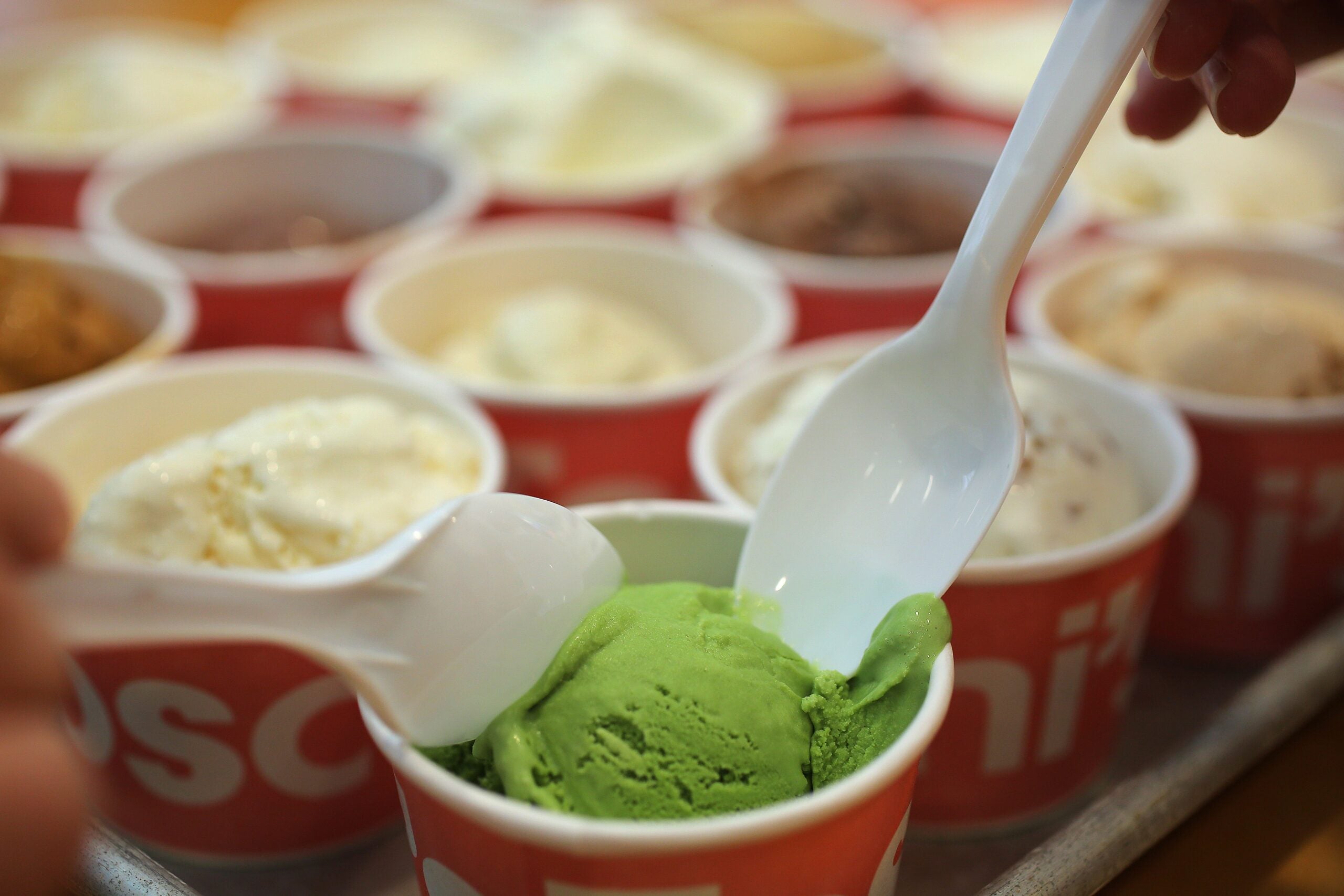 1. New City Microcreamery
403 Massachusetts Ave., Cambridge
What New City Microcreamery is really about is its fine texture. These shops use a liquid nitrogen process to freeze the cream, giving the delectable treats that they create a remarkably smooth consistency. But that's not the only reason why readers voted New City as their top pick, giving it 24% of the vote. Their original flavors were celebrated by fans, who specifically pointed to the baklava flavor, which uses a honey base with honey walnut filling and phyllo dough pieces. They also advised visitors to try the lemon poppyseed and salted cookies and cream, which has a salted sweet cream base.
Reader AG from Brookline said: "I am probably the world's biggest New City fan. I have tried almost every flavor on their menu, and I firmly believe you can't go wrong. Their chocolate ice cream puts every other chocolate ice cream I've ever had to shame, and I like other chocolate ice cream a lot! But they're nowhere close to the level New City is on. Going to New City is always fun because there are constantly new flavors for me to try…"
Here's the list of reader-recommended ice cream spots in Somerville and Cambridge:
Sign up for The Dish
Stay up to date on the latest food news from Boston.com.