Readers Say
Here's Boston.com readers' favorite Mass.-set TV show — and their surprising second place pick
"It's not just my favorite Boston-based series, it's my favorite series of all time."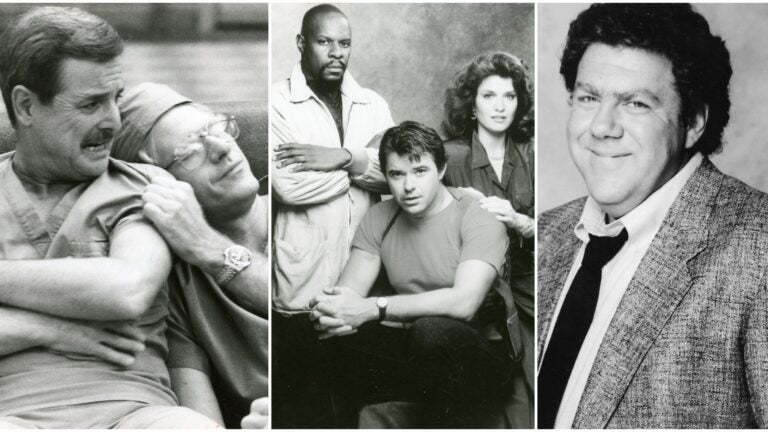 Let's face it, it was always a race for second place.
Maybe it's the classic theme song or Sam Malone's status as a former Sox pitcher. Maybe it's Cliff Clavin's accent, or Norm's, well, Norm-ness. Whatever it is, the 1980s sitcom "Cheers" was far and away Boston.com readers' choice for the best Massachusetts-based television show ever, earning top honors from 49% of the almost 800 people who responded to our poll.
"To me 'Cheers' is a top five TV show of all time, at least in the comedy category. The characters, writing, acting, just brilliant," wrote Mike from Brookline. "The fact that it took place here in Boston is icing on the cake."
More of a surprise, perhaps, is the show that came in second from the list of 19 locally set programs we asked readers to vote on. Though it only ran for three seasons in the late 1980s, "Spenser: For Hire" — the Robert Urich vehicle based on Robert B. Parker's Spenser novels — was the clear runner-up, earning 12% of the votes. And the readers who picked it were effusive, especially about the fact that Spenser's Boston wasn't on some Hollywood soundstage.
"Spenser IS Boston!," wrote Chad from Littleton. "Actually filmed here, too, so the city itself is like a character."
Still, even the shows that didn't make the top of the list drew impassioned responses from their devoted fans. (Most of them likely of a "certain age," based on the vintage of many programs readers gushed over.) Those include "Wings," the Nantucket-set airport comedy; "Boston Legal," the spinoff from "The Practice" featuring yet another William Shatner comeback; and "St. Elsewhere," the brilliant (and often equal parts disturbing and hilarious) Boston hospital drama that launched the careers of Howie Mandel, Mark Harmon, Ed Begley Jr., and Denzel Washington.
Below, see the top 5 locally set shows chosen by Boston.com readers, the runners-up, and the most mentioned "Other" options — along with some reasons why readers chose them.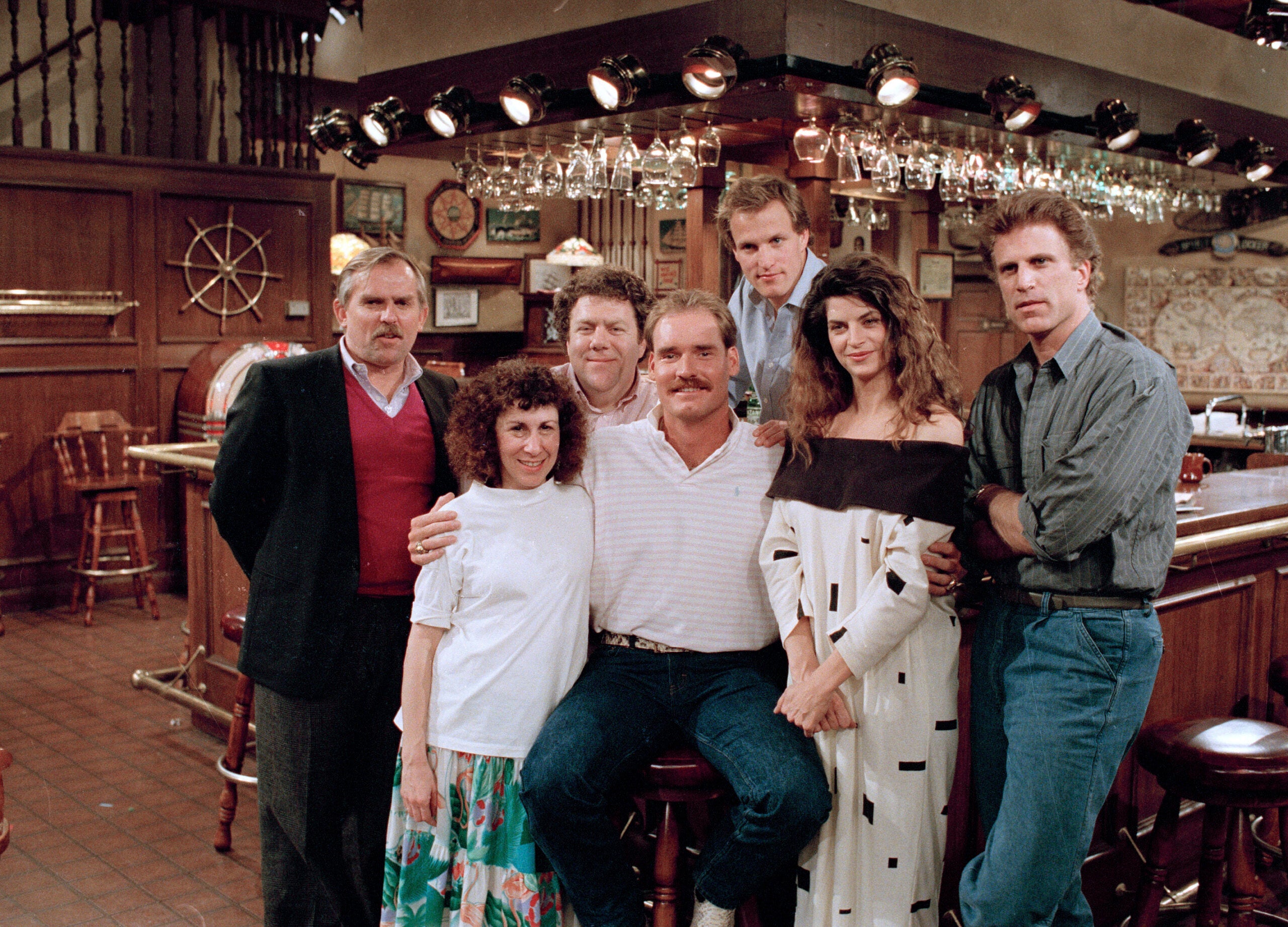 1. Cheers (NBC, 1982-1993)
"I like the Boston scenery and setting. Also was drawn to the tie-in to the Red Sox. The great characters sure didn't hurt either." — John S., Exton, Pa.
"It had the best characters in all my familiar growing-up places." — JB, Andover
"For Emerson College students, it was our pub!" — Maddie, Brunswick, Maine
"The guest appearances of all of the Boston sports icons from that era makes the show stand out for me. It really gives it a Boston feel that stands the test of time." — Brian W., South Boston
'"Specific to my experience, my dad has spent almost all of my life in Massachusetts, while I grew up in Southern California. As a kid in SoCal in the '80s and '90s, the show reminded me of Boston and made me feel close to the things I loved there, primarily my dad and Fenway Park and the Red Sox. Watching Cheers in SoCal to feel connected to Boston is a bit ironic, since the show was filmed just down the freeway from where I was watching it in California. But it felt real to me, and I loved those exterior shots on Beacon Street. To me, as a kid, Sam Malone was the epitome of cool." — Jonathan N., Los Angeles, Calif.
"The owner of a bar pitched for the Red Sox. On the '75 team. He's a recovering alcoholic, serving drinks. His temptation though is women. The postman speaks with a laughable Boston accent. He's a friend of a guy named Norm who is really a piece of Beacon Hill furniture. There's the psychiatrist whose only patient should have only ever been himself. He marries an oh-so-uptight robot acted so brilliantly by Bebe Neuwirth — she fills this automaton with love and spunk. Lovable Woody tries real hard and we love him for it, and Harrelson enters the soul of Boyd so well he has to make 'Natural Born Killers' just to set himself free. Diane's hands-on and Rebecca's hands-off may have been Sam's yin and yang, but Carla was the true Boston bar spirit crank for telling it like it should be. And Coach, the zen spirit of the show for all those years. And when all is said and done, the cast descends on Boston to celebrate on Beacon and Charles at the Bull & Finch, and get totally blasted. Can't be topped." — Joseph M., Charlotte, N.C.
"Despite Sam's womanizing and other things now considered offensive, the show had an innocence about it. Perhaps naivety is a better way of putting it, and that's OK. The show was almost always light-hearted and that's something we are dreadfully lacking in entertainment today. Relatable escapism." — Frank C., Halifax
"When I have ever felt down, it is always so comforting to be able to revisit a place where 'everybody knows your name.'" — Scott, Flower Mound, Texas
"You can find the same cast of characters at about 10 local dive bars in the city." — Joe, North End
2. Spenser: For Hire (ABC, 1985-1988)
"Between Spencer and Hawk — Avery Brooks being the best supporting actor in Boston TV history — it covers all the neighborhoods and communities of Boston and is based on books written by a Bostonian." — Tom O., Malden
"As a Waltham police officer I was on set for some of the filming done in Waltham. I recall one scene in which Spenser pulled up in front of a burning church in his Mustang to save a young girl in the church. However when he jumped out of the car to run into the church he left the vehicle in drive, so a staff member and I ran to the car and stopped it from rolling away." — Roy D., formerly of Waltham
"It was actually filmed on the streets of Boston which made it tops in my book. I can't stand fake scenery or incorrect locations." — Marie N., Dorchester
"I've been watching 'Spenser' reruns since the show ended. It's not just my favorite Boston-based series, it's my favorite series of all time." — Tim D., Oak Bluffs
"Of all of the shows mentioned, 'Spenser: For Hire' was the most Boston of them all … It's based on a series of books by the late Robert B. Parker, who developed all of the characters while a professor of English at Northeastern University in Boston. Furthermore, the majority of the books in the series take place in and around the Boston area. The show, unlike nearly all of its competitors on the list, was shot almost entirely on location, and featured at least three Boston sports figures during its run: Bobby Orr of the Bruins, Larry Byrd of the Celtics, and actor Chuck Connors, who portrayed mobster King Powers early in the series and had also played for the Celtics in the 1950s. Bostonians are about tradition. I challenge you to find another show on the list that has a stronger Boston pedigree." — David B., Dallas, Texas, formerly of Norwood
"'Spenser: For Hire' had lots of exteriors shot on location and makes me nostalgic for the shabby '80s Boston of my childhood. As a fan of the books, I felt that Robert Urich and especially Avery Brooks portrayed Spenser and Hawk much as I imagined them. It also has the hilarious '80s crime show trope where the duo kill at least two people every episode and the cops just shrug." — Bill R., Arlington
3. Wings (NBC, 1990-1997)
"I feel Wings has never gotten the widespread acclaim it deserves as a sitcom." — Emma, Boston
"If one would like to watch what is, to me, a better written and much funnier show than 'Cheers,' then I recommend the great and very funny 'Wings.' Both the show and Thomas Haden Church are criminally underrated." — Eddie G., Waltham
"A fantastic ensemble show that really utilized every cast member. Great comedy, lots of local references." — MY, North Andover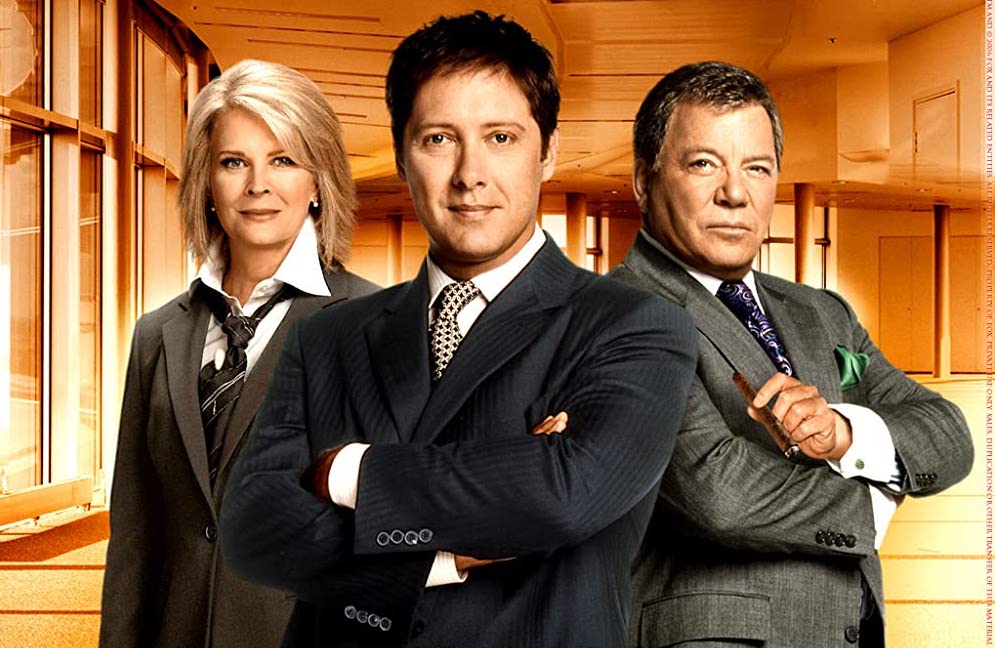 4. Boston Legal (ABC, 2004-2008)
"The opening of each episode with the beautiful Boston skyline and photos of Boston. Brings back memories of when I worked for one of the many large Boston law firms from the '70s to the '90s. The characters were fun to watch and the storylines were interesting as well. Great writing!" — Kathy, Sarasota, Fla.
"Awesome cast, brilliantly written and directed, loved it." — Sean, Washington, D.C.
"Bill Shatner's performance. It was a classic 'play the dummy,' and then blow everyone away when it mattered in the courtroom." — PJ C., Chelsea
"James Spader and William Shatner. Period." — Rachel C., Plainville
5. St. Elsewhere (NBC, 1982-1988)
"It was a medical drama with a large cast, providing the career start for many future stars. It ultimately led to 'ER,' which used the same setup. While only exterior shots of a building in the South End were used as the hospital, it was fun to have all the Boston references." —Brian, Easton
"Memorable characters, varied backgrounds but somewhat restrained social order reminded me of Boston." — Raymond C., Canterbury, New Hampshire
"An early original ensemble cast show, with a great cast, deep and interesting storylines and of such high quality production values I was home on Tuesday and then Wednesday night almost without fail. Also, it introduced Denzel Washington to a wide audience." — Jason, Sonoma, Calif., formerly of The Fenway
Honorable Mention: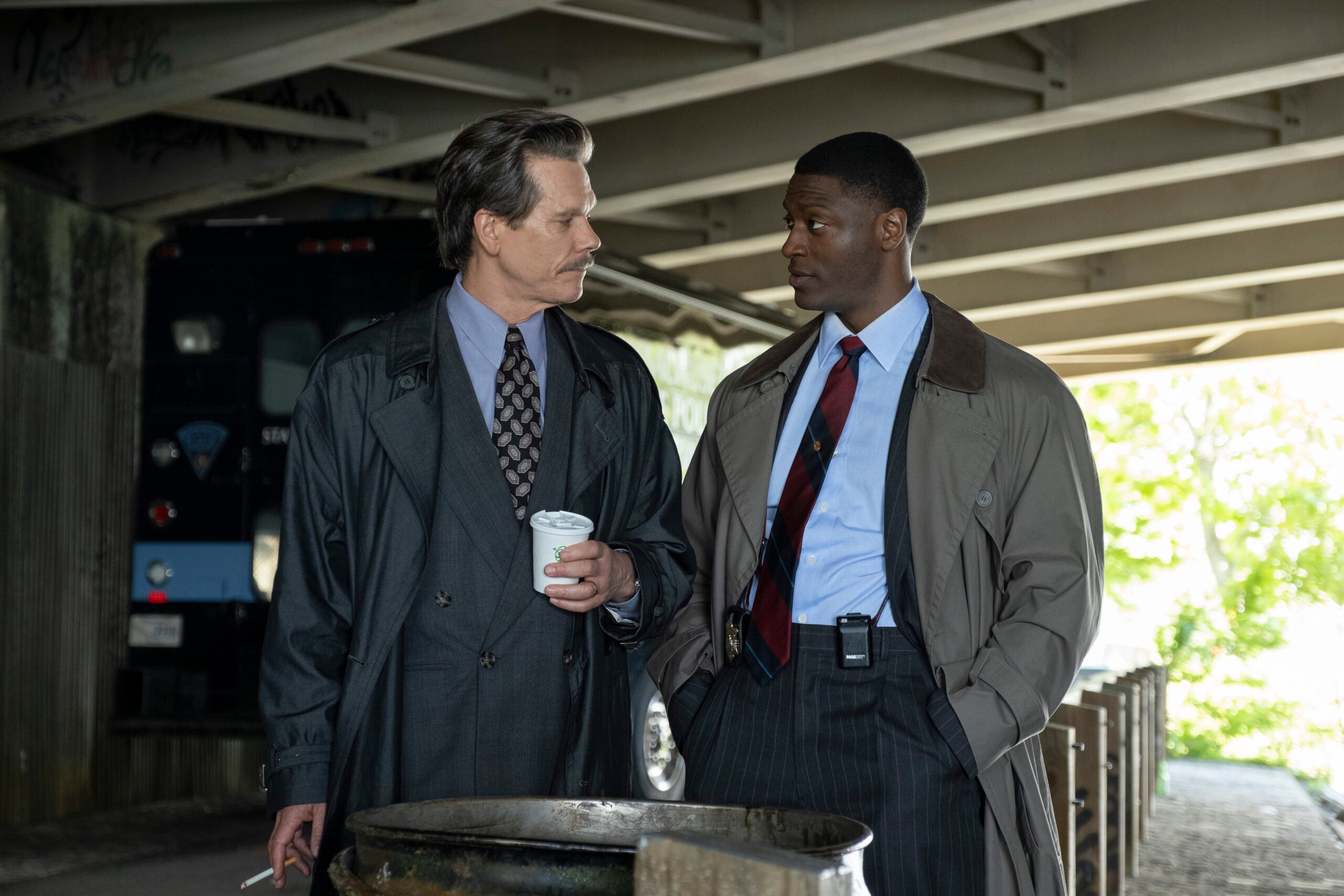 City on a Hill (Showtime, 2019-2022). "Gritty, realistic, great acting, semi-decent accents, and great shots of the city. Too bad only two seasons. But I could have done with a little less swearing. Bostonians don't swear that much." — Amanda, Stoneham
Ally McBeal (Fox, 1997-2002). "It felt like they were actually downtown. Plus the theme song." — Dean, Dorchester
Dawson's Creek (The WB, 1998-2003). "I love their friendships." — Katrina F., Dorchester
SMILF (Showtime, 2017-2019). "The ads made me think I would hate it but it was hilarious, with a diverse cast of complicated, interesting women. A very original show. I hope Frankie Shaw gets to work on something else soon." — Jennifer, Somerville
The Handmaid's Tale (Hulu, 2017-present). "It goes deep." — Brian, Brighton
Most mentioned "Other" shows: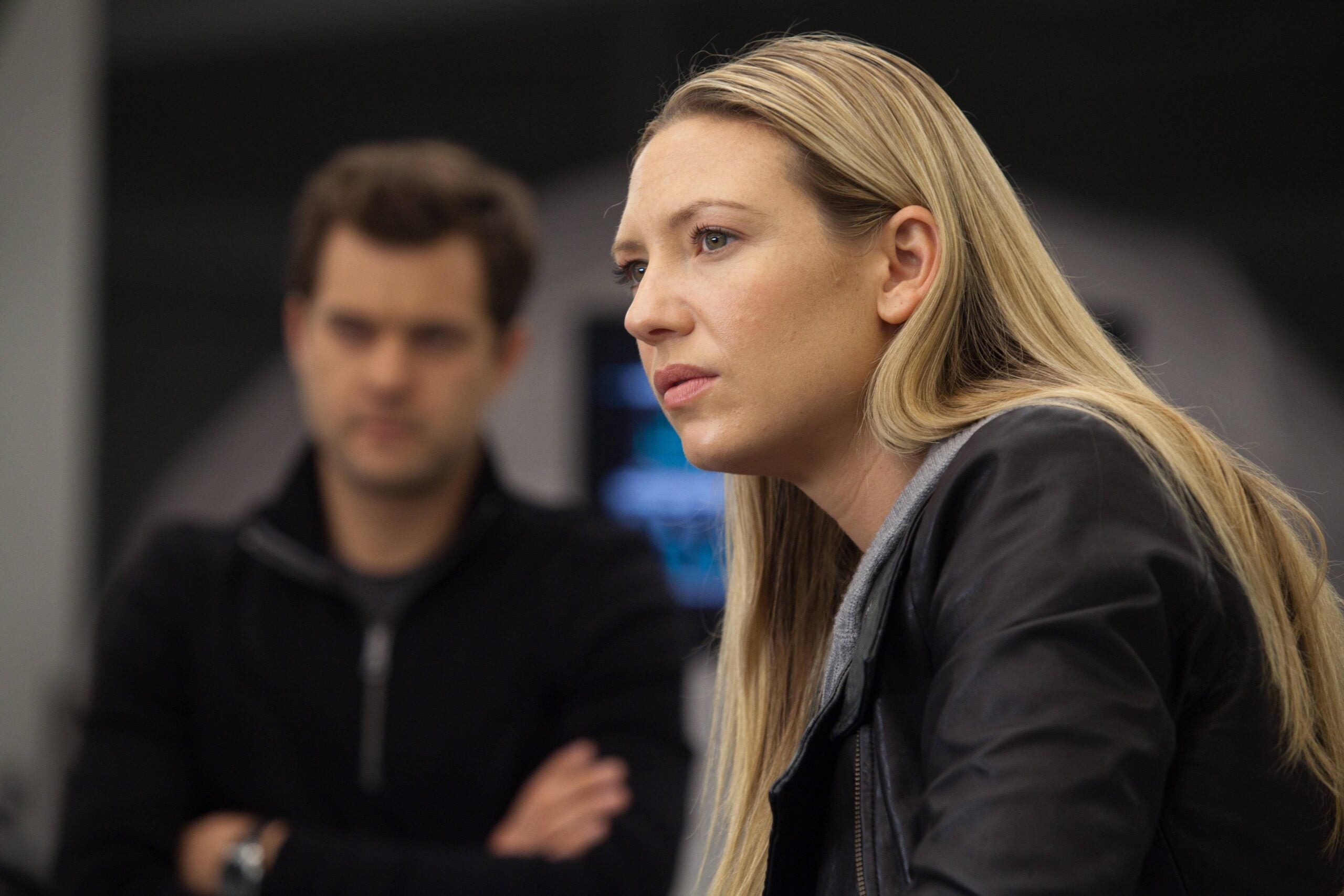 Fringe (Fox, 2008-2013). "John Noble as Dr. Walter Bishop and Jasika Nicole as Astrid Farnsworth were the most unlikely friendship but so interesting. First 2.5 seasons were amazing. After that I watched just for the occasional Boston scene." — Bonnie Jeanne T., Wellfleet
Two Guys, A Girl and a Pizza Place (ABC, 1998-2001). "How could you forget young Ryan Reynolds?" — Ivana, Teele Square, Somerville
Which Massachusetts-set television show is your favorite?
Ally McBeal
Boston Common
Boston Legal
Cheers
City on a Hill
Dawson's Creek
The Handmaid's Tale
The Last of Us
Lovecraft Country
The Paper Chase
The Practice
Rizzoli & Isles
Sabrina the Teenage Witch
SMILF
Spenser: For Hire
St. Elsewhere
The Suite Life of Zack & Cody
Townies
Wings
Other