Readers Say
Here's a running list of Black-owned businesses to support in Greater Boston
Services range from hair care to banking to graphic design.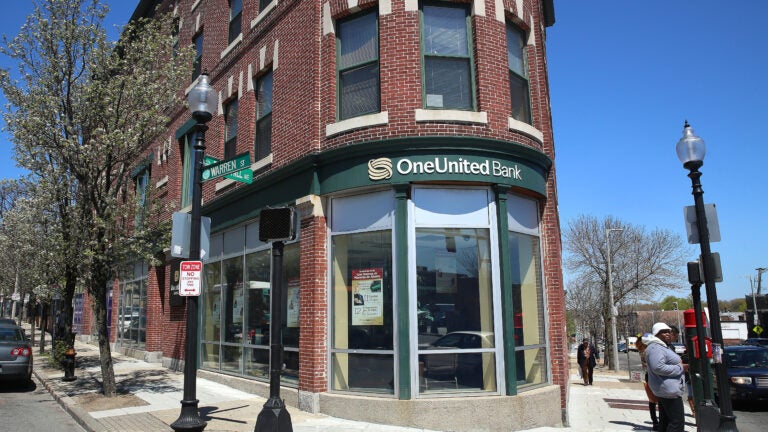 February is Black History Month, and while there will be numerous ways to celebrate the contributions Black Americans have always made to this nation, it's another excellent reason to frequent more Black-owned businesses in Boston.
Boston.com readers have you covered. Ahead, discover where you can support Black-owned businesses in the city and beyond. Did we leave any out? Please share your favorite local Black-owned business in the comments below or by emailing [email protected].
---
195Essential is a Boston-based clothing and apparel company launched by father-daughter team Jason and Lena Harris during the pandemic to support essential workers.
A Maven's World Lifestyle Brand, founded by Anna Foster, is a business coaching, marketing, and strategy platform that organizes the annual Maven Conference, one of the largest conferences in Boston for women of color.
Anointed Hands Massage & Spa Essentials in Randolph, owned by Diana Gethers, offers therapeutic massage treatments.
Black Market the pop-up marketplace in Roxbury's Nubian Square, owned by Kai and Christopher Grant, focuses on economic justice, arts and culture, and civic engagement.
Black Owned Bos. is a business services and consulting firm run by Jae'da Turner who also runs pop up events across Boston.
Bondij Clothing is an online custom-made clothing boutique from local owner and founder Dionne Richards.
Bonita Hair Salon in Somerville, owned by Nailah Montalvo, offers hair, makeup, and other services for both women and men.
BreakFIT Wellness in Boston, owned by CEO and founder Sinceree Clarke-Diego, is a women-only online fitness company that provides online group classes and personal instruction.
Brown and Coconut is a line of botanical-based skin care products created by Boston sisters Letisha and Zeena Brown.
Cleartech Group, a 2020 minority-owned small business of the year, this Leominster-based firm specializes in providing technical assistance to small- and medium-sized businesses in Massachusetts.
Coils to Locs in Boston, founded by Dianne Austin and Pamela Shaddock, produces high-quality contemporary, coily, curly, synthetic wigs for women who lose their hair for medical and non-medical reasons.
Constant Elevation Clothing is a Stow-based clothing company specializing in graphic tees founded by Joshua Amir and Quarry James.
CrownBox Gift Company in Boston, founded by Wasadrey Urban, Tajah N-A. Ross, Shaina Jean-Pierre, and Denise Wilkins, is a brand focused on affirming Black women and friends through signature care packages.
Dartmouth Street Vision Center: Dr. Everett Sabree owns and operates the family-run optometry practice in Back Bay that has offered vision services since 1989.
Deliver Wash in Boston, owned by Dion McKinley and Kamau Roulhac, is a full-service laundry delivery service.
Eye & Eye Optics in Dorchester, a full-service eyewear specialty boutique, is run by father and son duo Bobin Nicholson and Tariq Nicholson.
Event Horizon is a Boston-based endurance sport company founded by Tony Rich which runs training, coaching, and nutrition programs for adults and athletes of all abilities.
Family Hardware Corp. is a hardware company in Mattapan co-owned by siblings Kimberly Prescod, Natalie Santos-Castillo, and George Prescod Jr.
Fawn Over Me provides baby products created by Christine Brown in Worcester, who also makes masks.
Final Touch With Class Boutique, a retail shop owned by the Hardaway family in Boston, was named 2017 Business of the Year by Mayor Marty Walsh at the annual Mayor on Main Street awards ceremony.
Fire Code Design is a Roxbury-based fire protection company founded by Ronnette Taylor in 2006 who is "the first black woman to run a plumbing and fire protection company in Massachusetts."
Frugal Bookstore is a community bookstore in Roxbury and Boston's only Black-owned bookstore, owned by Leonard Egerton and Clarrissa Cropper Egerton.
Giselle's Flowers & Gifts in Roxbury is a small florist shop owned by Antonietta Barros, whose designs are featured in private homes, offices, and at special events.
Grace Cleaning Co. in Milton, owned by Lakeisha Harewood, is a cleaning service for residents in Greater Boston.
Hair It Is Barbershop, owned by Daniel Garcia-Decoteau, is a family-run unisex shop in Mattapan.
House of Colour Salon is a luxury hair salon in Boston co-owned by Jacqueline Che and Jensy Padilla.
House of Culture is a women's clothing and accessories shop located at 585 Columbus Ave. in the South End.
Intriguing Hair is a hair extension and wig company in Hyde Park, owned by Nikia Londy and Baron Langston.
Jamoji App LLC in Boston, founded by Colleen Hall, is a Jamaican lifestyle emoji app that includes cultural expressions, phrases, food, and places.
Kadanse is a Woburn-based ballroom and Latin dance studio run by Fitz Gerlad and Kelley St. Hilaire.
LiteWork Events, a social events platform run by Farrah Belizaire, aims to bring networking opportunities for young urban professionals.
Mama O's Bakery, an online bakery launched in June 2020 by Mama O from her Framingham home, offers scratch-made baked goods and custom-made cakes for special occasions.
MassPro Solar is a clean energy company based in Stoughton and co-owned by Airton Andrade and Emanuel Depina.
Mindful + Melanated, founded by Regina Kinney, is a Quincy-based online mental health peer support platform for Black women that offers virtual peer support groups, downloadable resources, message boards, and personal development courses.
Modern Taekwondo Center in Dorchester, owned by Fredson Gomes, offers martial arts classes for children and adults.
Nouveau Fashion Gallery is a clothing and accessories company in Copley Place owned by Ophelia Bakon and her sisters.
Occena Law, founded by attorney Daniel Occena, is a legal services firm in Revere.
OneUnited Bank in Boston is the "largest Black-owned bank in America," and committed to serving low- to moderate- income communities and increasing financial literacy, with additional office locations in Los Angeles and Miami.
Ornami Skincare, founded by Roxbury resident Yewande Masi, is an all-natural skin care line.
Pete's Appliances in Roslindale, owned by Peter Bullock, repairs washers, dryers, refrigerators, dishwashers, and ovens across Greater Boston.
Pulse 24/7, an online booking system and scheduling app founded by Andy Jacques, helps business owners in the service industry manage bookings, operations, and payments.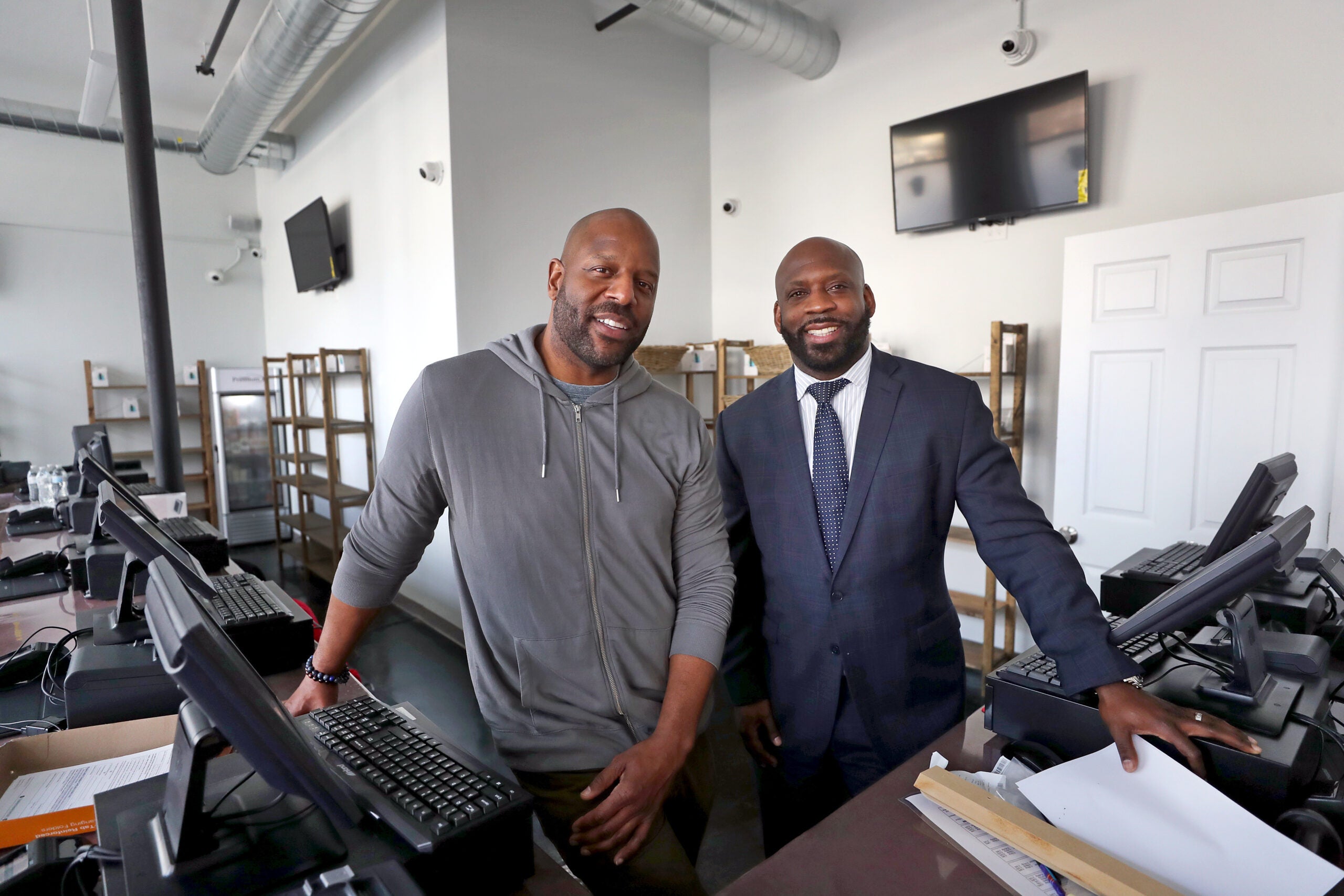 Pure Oasis in Dorchester, Boston's first recreational marijuana shop, is co-owned by Kobie Evans and Kevin Hart, the first economic empowerment applicants to open a pot shop in Massachusetts.
RBS Accounting Solutions LLC in Waltham, founded by accountant and tax strategist Rebecca Merzius, offers accounting services to individuals and businesses.
RepHAIRations in Arlington, owned by Siphokazi Mangcu, Heidi Bailey, and Yvonne Adams, is a hair salon and community space that hosts events throughout the year.
Seaport Barbers in Boston, owned by Andrew Alicea, offers haircuts, shaves, facials, color, beard trims, and even house calls.
Schnelle Cares in Boston creates masks and a portion of the sales are donated to the City of Boston's COVID-19 relief efforts.
Simply Erinn's Unisex Hair Salon in Cambridge is owned by Erinn Danielle, who connected with clients through video consultations and delivered hair products during the shop's closure due to the pandemic.
Sly's Barbershop in Cambridge, where Sly Dunbar and assistant Cliff Anderson, have been named among the best barbershops in Boston and best low-priced barbershops in Cambridge.
Spa Paula B. in Newton, owned by Paula B. Mims, offers facials, microdermabrasion, eyebrow threading, and more.
Spark FM, which plays urban and Caribbean music, was created by Danielle Johnson, the first Black woman in Boston to own an all-digital radio station, "to empower the underserved voice of the community."
Studio 24 Graphix & Printing in Boston, billed as one of the largest full-service print shops in New England, is run by president and founder Ansy Chevalier.
Tafari Wraps in Boston was founded by designer Imani McFarlane and offers a line of African head wraps, head-wrapping services, and educational workshops.
TCS Sportswear, owned by Aaron Higginbottom and Ralph Sanon, is a company in Boston that designs and supplies sports apparel for schools and local businesses.
Tessi Consulting is a Boston-based consulting firm providing services for mid-size to large corporations run by veteran consultant Christie C. Lindor.
The Boston TeePee Party in Boston, owned by Crystal Murphy, is a slumber party and creative event specialist servicing Greater Boston.
The Green Lady Dispensary on Nantucket, a family-owned marijuana dispensary, is certified as an MBE (Minority Business Enterprise) by the Supplier Diversity Office, and owned by sisters Cleantha and Corbet Campbell and their parents Rupert and Nicole Campbell.
The Private Office Barbershop in Hyde Park, a barbershop that offers haircuts and customized designs, is owned by Sandler Lacoste, a.k.a Dr. Boogs the Barber, MD.
The Williams Agency in Cambridge, is a marketing and event planning firm founded by Nicola Williams, who produces several regional events such as the Boston Local Food Festival, Hyper-Local Craft Brewfest, and Boston Jerkfest, and serves on the board of the Sustainable Business Network of Massachusetts.
Thumbprint Realty in Boston, founded by CEO Alex Edwards, is a real estate brokerage firm that serves Greater Boston and beyond.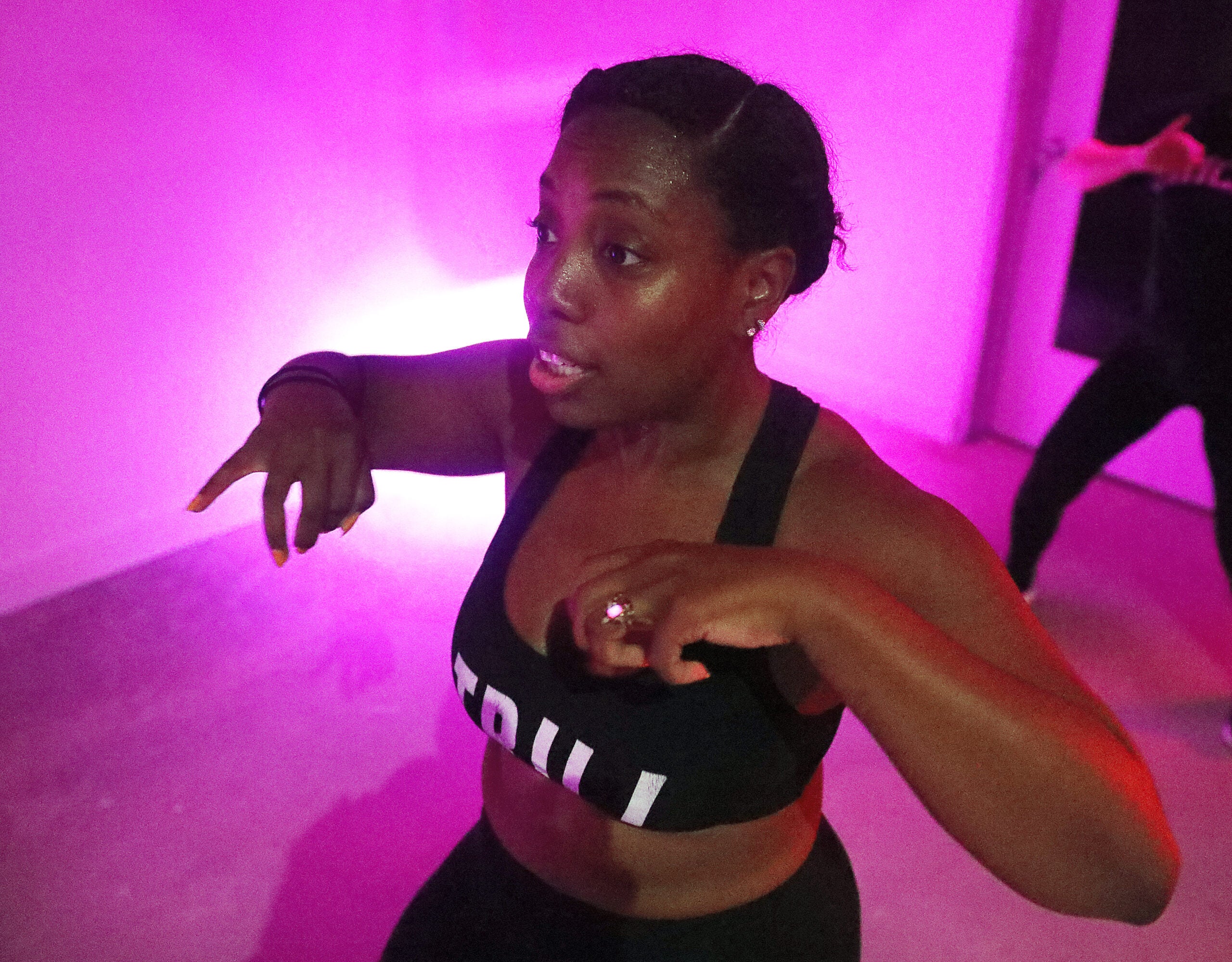 Trillfit was founded by Heather White who opened the hip-hop fitness studio in Boston's Mission Hill location in 2018 "to get fit and ultimately feel happier in my own skin."
Trust Therapeutics, LLC in Boston, founded by Lisa L. Robinson, is a behavioral health group practice offering mental health and psychiatric services to youth, college students, and professionals.
Twisted LLC is an online clothing and accessories boutique owned by Boston-based Yadira Martinez who sells a variety of items including bags, face masks, and jewelry.
UHM Properties is a full-service property management company in Dorchester, owned by J. Kevin Bynoe, Sheila Harper, and Patricia Farr.
Ula Cafe in Jamaica Plain, owned by Kelly Fernandes, Marvin Mathelier, and Beth Santos, is a community cafe, bakery, and meetup spot with a focus on social impact and sustainable and local sourcing.
Vibrant Beauty Salon in Boston, owned by Allyson Allen, offers manicures, pedicures, threading, and other spa services.
Villeside Customs is a custom apparel and signage shop in Somerville owned by Jabir Ducasse.
Western Front Premium Cannabis Dispensary in Cambridge and Chelsea, owned by Marvin Gilmore, Dennis Benzan, Sheriece Perry, and Felix Luna, is a state-certified economic empowerment retail cannabis company.
Wisdem LLC, founded by Stephen L. Ball, provides career advising and college admissions consulting services to clients in Greater Boston and beyond through Zoom and in-person meetings.