Readers Say
20 must-watch documentaries to stream right now
We've compiled a list of the documentaries readers shared, as well as where to watch or stream them.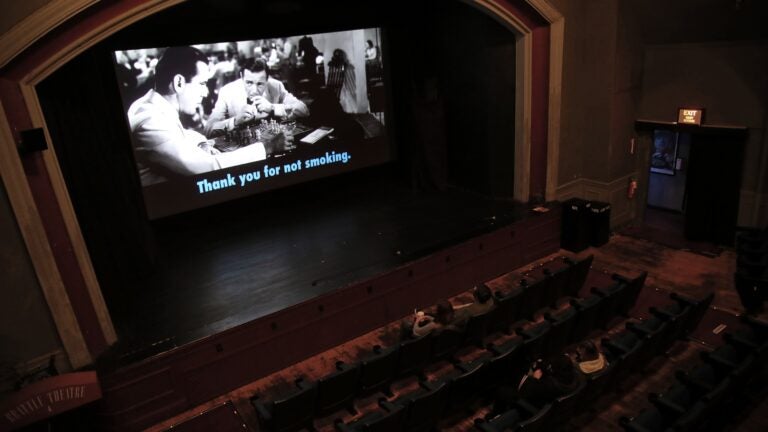 The GlobeDocs Film Festival returns for its ninth year from Oct. 25 to Oct. 29, with 12 in-person screenings of documentaries at the Coolidge Corner and Brattle theaters in Brookline and Cambridge.
In addition, there will also be virtual screenings followed by discussions with filmmakers and journalists from the Globe.
In preparation for the GlobeDocs Film Festival, we asked readers to share their favorite documentary films or series. They shared 20 documentaries on a variety of topics, from space exploration to the life of a longtime film critic.
Below, we've compiled a list of the documentaries readers shared, as well as where to watch or stream them. We also included available trailers for some of the documentaries so you can get a taste for what you'll be learning about as you watch.
Some responses have been lightly edited for length and clarity.
"Apollo 11" (2019)
"I'm very interested in space-related [documentaries] ever since watching '2001: A Space Odyssey' … in mid-May '93 during my physics class near the end of my Wayland High School senior year [and] 'Star Wars: The Force Awakens' at AMC Boston Common in late Jan. '16 during my latter Springboard era, respectively."

— Beth B., Auburndale
Stream on Hulu, or rent on Amazon, Google Play, iTunes, or Vudu.
"Baseball" (1994)
"I'm a Red Sox fan."

— Mike C., Lynn
Stream on Prime Video.
"The Beatles: Get Back" (2021)
Stream on Disney+.
"Brother's Keeper" (1992)
"The characters in this documentary couldn't have been better selected in a fictitious Hollywood movie."

— Pat G., Jamaica Plain
Stream on Tubi, or rent on Amazon or iTunes.
"Crip Camp: A Disability Revolution" (2020)
"I almost went with 'Icarus' (we all know how good it is), but I have to give it to 'Crip Camp: A Disability Revolution' — such an eye-opener. To see how hard the disabled had to fight just to have equal rights and any sort of support is nothing short of heartbreaking. A part of history that was mostly swept under the rug, these trailblazers who set off the disability movement of the 70s to help pave the way for future generations deserve to be recognized, lifted up and applauded."

— Melissa L., Ipswich
Stream on Netflix.
"Crumb" (1995)
"Powerful, personal, funny and brutally honest portrait of artist Robert Crumb, his mental illness and observations of and impact upon American culture through his unique artwork."

— Jay G., Jamaica Plain
Rent on Amazon, iTunes, or Vudu.
"Dear Zachary: A Letter to a Son About His Father" (2008)
"Soul crushing."

— John, Salem
Stream on Prime Video, or rent on iTunes or Vudu.
"Good Hair" (2009)
"Hilarious and informative history of Black hair weaves by Chris Rock."

— Laurie P., Brookline
Stream on PlutoTV, or rent on Amazon, Google Play, or iTunes.
"The King of Kong: A Fistful of Quarters" (2007)
Recommended by reader Chris from Bridgewater.
Stream on YouTube, or rent on Amazon, iTunes, or Vudu.
"Laurel Canyon" (2020)
Stream on MGM+, or rent on Amazon, Google Play, or iTunes.
"Life Itself" (2014)
"It's a story about film critic Roger Ebert and it gives you a real insight into his life, the art of film criticism and how it is effectively done."

— David B., Hyannis
Stream on Prime Video, or rent on Google Play, iTunes, or Vudu.
"Pumping Iron" (1977)
"It's very interesting to see into the world of bodybuilding and how Arnold interacted with his peers."

— Dane, Winchester
Stream on PlutoTV, Prime Video, or Vudu.
"Searching for Sugar Man" (2012)
"Music, mystery, and unexpected ending. Unbelievably entertaining story."

— Elee, Shrewsbury
Stream on Max, or rent on Amazon, iTunes, or Vudu.
"The Seven Five" (2014)
"Tale of unbelievable police corruption in NYC in the seventies. It's on demand. The characters are compelling, story moves along quickly. I don't know why I find it so fascinating, but I do."

— A reader who identified as cosmogirl, Waltham
Stream on Prime Video or Tubi, or rent on iTunes. This documentary is also referred to as "Precinct Seven Five."
"Storming Caesars Palace" (2023)
"What one woman from a marginalized community could fearlessly accomplish was so inspirational and admirable."

— Lonnie C., Hingham
Stream on PBS Video.
"The Story of Maths" (2008)
"We live in a world where truth is an extremely rare commodity. The average person doesn't really encounter it often, sadly. While no subject is without argument, it is most refreshing to see at least some people are searching for it. A very close second to this is PBS's 'Nova: Life's Rocky Start.'"

— Steve M., Arlington
Stream on BBC Select or Prime Video. Some episodes are available on YouTube.
"The Thin Blue Line" (1988)
"Errol Morris' masterpiece 'The Thin Blue Line' innovated in documentaries in multiple ways that are commonplace today, including the use of a musical soundtrack, re-enactments, and the storytelling style of a theatrical movie rather than a staid documentary. The stories of Randall Dale Adams and David Harris continue to be compelling, and the theme of a criminal justice system that denies actual justice is as relevant today as it was 35 years ago, perhaps even more so. The visuals are still interesting 35 years later, Philip Glass' music is haunting and sadly poignant, and the movie contains several 'gotcha' moments where the interviewees show their true colors through contradictions or hypocrisy. It also covers themes of self-deception, father-son relationships, grief and loss, frustration in the face of repeated roadblocks (and overcoming them), whether some people are just plain bad people, and power and manipulation. I've watch[ed] the movie 25 or 30 times and still find new things every time."


— Scott, Waltham
Stream on Prime Video or Tubi, or rent on Google Play or iTunes.
"The West" (1996)
"Ken Burns examines the rich history of the American West. It's packed with historical footage of The Alamo, the expansion of the West by pioneers, Mormons and freed slaves. The building of the intercontinental railroad and Mulholland's effort to get water to Los Angeles. The Gold Rush of 1849 and of course America's treatment of Indian tribes. A lot to unpack, but very informative."

— Billy, Derry, N.H.
Stream on PBS Video, or rent on Amazon or iTunes.
"Winged Migration" (2001)
"The beautiful, natural cinematography of birds and their habitats from around the globe along with the calm, yet highly informative and educational narration. Must-see for any bird lovers or those wanting to learn more about the featured friends we share the planet with."

— Lynne S., Scituate
Rent on Amazon, iTunes, or Google Play.
"Winnebago Man" (2009)
"An unexpected gem. Starts off a comedy, but then turns into a touching story as the documentarian begins searching for the gentleman who was the subject of the first viral video — copies of copies of copies of VHS tapes of him filming a Winnebago promotional video were circulated within the film industry and then available online. Quite a remarkable film!"

— Jen, Wells, ME
Stream on YouTube or Tubi, or rent on Amazon, iTunes, or YouTube.
---
GlobeDocs Film Festival 2023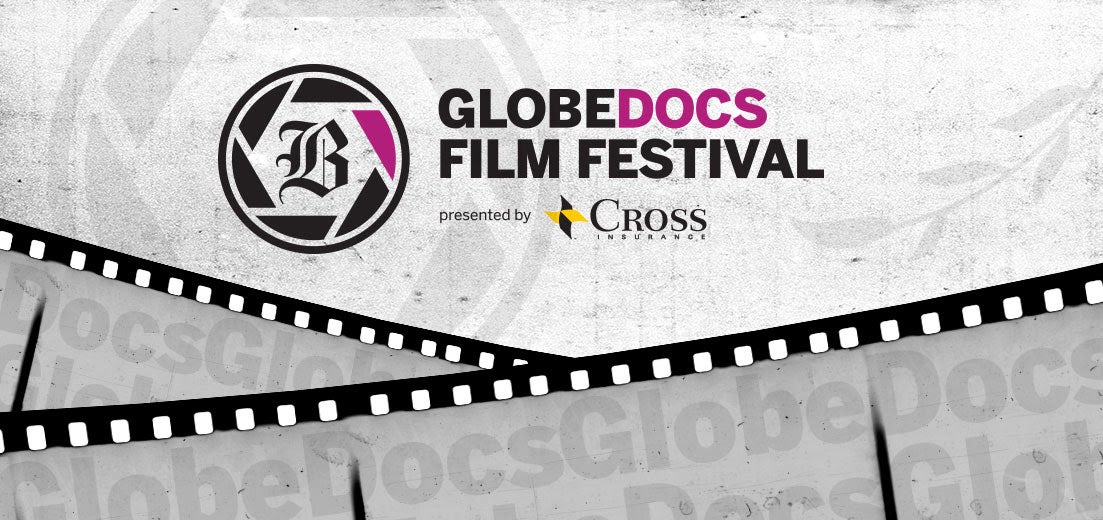 October 25 – 29
GlobeDocs celebrates the true stories told in documentary films, and the artists and visionaries who bring them to life. The 9th Annual GlobeDocs Film Festival will feature both in-person and virtual film screenings followed by engaging conversations with Globe journalists and filmmakers. View the schedule of films and purchase in-person or virtual tickets now.
Need weekend plans?
The best things to do around the city, delivered to your inbox.