Readers Say
'I always think of her': Readers share food memories for Mother's Day
We asked for your favorite food memories with the mother in your life.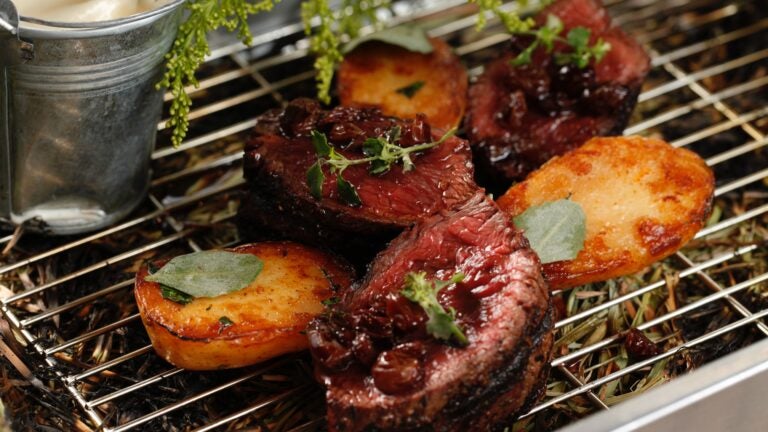 This Sunday is Mother's Day, and you may be thinking of a way to celebrate, whether it's going to see lilacs in bloom at the Arnold Arboretum or visiting an outdoor artisan market. You might go out for a delicious brunch, feasting on Frosted Flakes french toast at the Boston Harbor Hotel or Atlantic cod loin at Henrietta's Table in Cambridge. Whatever you choose to do, now is a special time to honor the mother figure in your life.
We recently asked readers for a food memory they associate with the mother in their life, and we're sharing five standout dishes and their stories. Scroll down to see what readers said, as well as their plans for Mother's Day.
5 dishes that remind readers of the mothers in their lives
Roast beef with roast potatoes, Yorkshire pudding, and gravy
Buffy in Marlborough said of this "delicious" dish, "[M]y mother cooked it beautifully." Her plans? "Nothing special, phone calls to the important mothers in the family, and a meal of roast beef and Yorkshire pudding!"
Apple pie
L. in Falmouth said his mother's apple pie was, "made from scratch, and it was always the best." L.'s mother would enter her pie in the Bolton Fair every year, and it would garner a second or third prize. "She always felt insulted. She was so mad that she took her focus to entering a painting in the Bolton Fair. It won best of show. We always kidded her that her painting was better than her pie. It would always raise a smile with her. I still have the painting but I do miss her apple pie," he said.
For Mother's Day, L. will be "[remembering] all the memories that love and life brought to us with her presence."
Meatloaf
Becca in Scituate said this dish came "[e]very Monday, with a spoodle of ketchup on the top, mashed potatoes, [and] lima beans." For Mother's Day, Becca's in-laws will be joining her family, "MIL, FIL, SIL, BIL, and obviously my husband and little kids are here."
Roast leg of lamb
Katie O. from Aurora, Colorado said that her mother made the best roast leg of lamb. "We only had it maybe one time a year, but it was so good," she said. Typically, on Mother's Day, she said her son and his wife "normally take both sets of parents out for dinner or lunch."
Chili
"My mother always made the very best chili!" Tammy R. in Framingham said. "I always looked forward to it." The dish was made with ground beef and kidney beans, and now that her mother is gone, she tries to make it herself. "To this day, chili is my absolute favorite food. I always think of her when I have it, as long as it is made with ground beef and kidney beans! I miss her!"
Responses have been lightly edited for clarity.
Sign up for The Dish
Stay up to date on the latest food news from Boston.com.