Readers Say
Here are the best coffee shops in Greater Boston, according to readers
Readers recommended 83 coffee shops in Boston and beyond. Here are the top 3.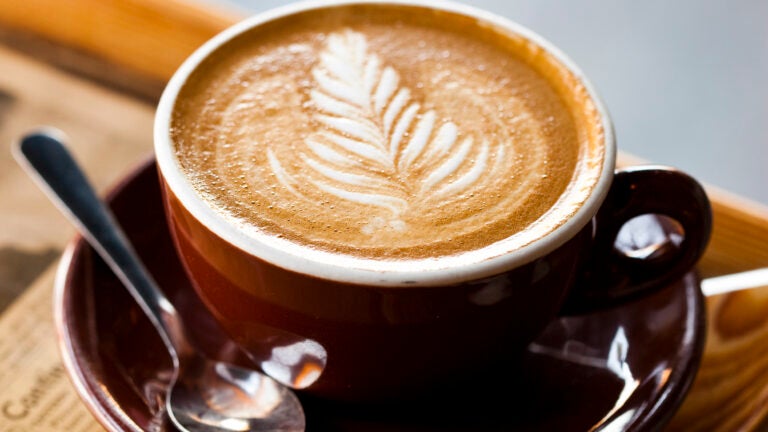 For some, coffee is a way of life. They need it to start their day, pull an all-nighter, or as a pick-me-up on dreary mornings. That is why we asked readers to share their coffee shop recommendations. More than 200 readers responded to our survey naming 83 of their favorite places in Boston and beyond.
We also asked readers for the most-valued attribute in a coffee shop. Number one on voters' checklist receiving 36% of votes was "good vibes." Twenty-nine percent of readers most value "friendly service" in their chosen coffee shops, and 21% prefer to have "a lot of options" when choosing their coffee shop — so they can switch up their mocha Frappuccino for a pour over.
Still, a running trend we found for the top-voted coffee shops relied heavily on the quality of the coffee. Jerry in Boston voted for Thinking Cup, a 2021 reader favorite, and simply wrote, "best coffee."
Below you will find a countdown of the top three coffee shops that received the most reader votes, and a map of all 83 spots in Boston and beyond.
Readers share the best coffee shop in Boston and beyond:
A 🏆 means that this spot was among the top 5 in 2021.
Readers who voted for this coffee shop recommended it for its high quality coffee.
"I go to Recreo because I know where the coffee comes from, the owner's family coffee plantation. It is the best coffee I have ever had in my life," said reader John K.
According to the website, the coffee beans at Recreo are grown at the owner Miriam Morales' family farm in Jinotega, Nicaragua and are then roasted in-house. Recreo prides themselves on their quality beans, along with protecting the environment — they are Rainforest Alliance certified and allocate one-third of profits on funding for its farm and education for its workers and their families.
(Multiple locations)
This coffee shop, which most voters agreed was the best for its flavor and variety, also takes initiatives to promote environmental sustainability. George Howell Coffee was founded by George Howell in 2004, a decade after selling his "The Coffee Connection" cafes to Starbucks, and 30 years after his own career in coffee began. Similarly to Recreo, George Howell Coffee knows the importance of quality coffee and freshness, something voters seemed to notice as well.
"Easily the most premium flavors and the most invested in quality. I get consistent espresso with serious attention to detail no matter how long the lines are," said Connor from Boston.
(Multiple locations)
The prize winner for both 2021 and 2023, Thinking Cup received the most votes for favorite coffee shop. "Love everything about the Thinking Cup," said reader JML.
Thinking Cup opened in 2010 and assures customers of its cozy ambience and "finest coffee beans from various regions around the globe." The first coffee shop in Downtown Boston to serve Stumptown Coffee, Thinking Cup also serves pastries, teas, and sandwiches.
"The place is very cozy and the drinks are fairly priced. Staff is always willing to help, it is a must if you're visiting Boston," said Elian O.
(Multiple locations)
Where to find the best coffee shops in Boston and beyond, according to readers:
Sign up for The Dish
Stay up to date on the latest food news from Boston.com.