Readers Say
'Fear turning into action': How this Boston-based Jewish group is bringing aid to Ukraine
"We have a personal relationship with this community."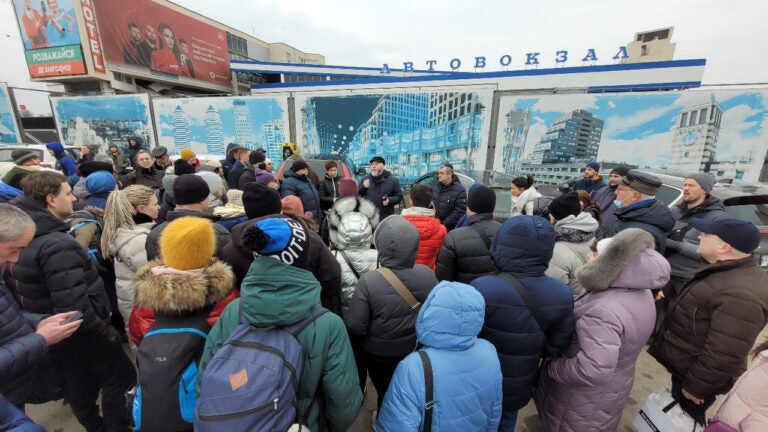 Weeks before Russia invaded Ukraine, and the world's attention turned to the ongoing conflict, members of the Combined Jewish Philanthropies of Greater Boston were already keeping a close eye on the growing tensions in the region.
"[W]hen [the invasion] happened, the first thing we did was get on the phone and call the people that we know," Juan Gilces Coronel, CJP's Israel and Global Jewry manager, said.
The CJP, a Jewish nonprofit organization recommended by Boston.com readers as a resource to support Ukrainians during the ongoing conflict, has had close ties to the country for decades through its philanthropic work with the nation's Jewish community. As the situation in Ukraine escalated, Gilces Coronel said if push came to shove, they needed to be ready to offer any support they could.
"We have a personal relationship with this community," he said.
Together with other organizations both locally and internationally, CJP launched the Ukraine Emergency Fund with the American Jewish Joint Distribution Committee, the Jewish Agency for Israel, and the Jewish Federations of North America. To date, the fund has raised $1.6 million, which has been used to provide food, shelter, medicine, and other basic needs to some of the nation's most vulnerable people.
For over 30 years, the Boston-based group has fostered a strong relationship between Boston and the Jewish community in Dnipro, a city in central Ukraine, through its Dnipro Kehillah Project. After the fall of the Soviet Union, this relationship with CJP allowed the Jews in Ukraine to invest in revitalizing their community. The program provided funds for healthcare, special needs education, support for the elderly, and economic advancement programs.
The group had already been working to support the Jewish community in Dnipro through the COVID-19 pandemic, and when it became clear that a Russian invasion would mean a critical need for humanitarian aid, the members of CJP mobilized to help not just those they knew in Dnipro, but anyone in need across Ukraine.
"There were many years of us working in the region and sharing the resources and the expertise of the Greater Boston community with that community in Ukraine," he said. "All these years of relationship [building] have been essential to the humanitarian response that we're providing today."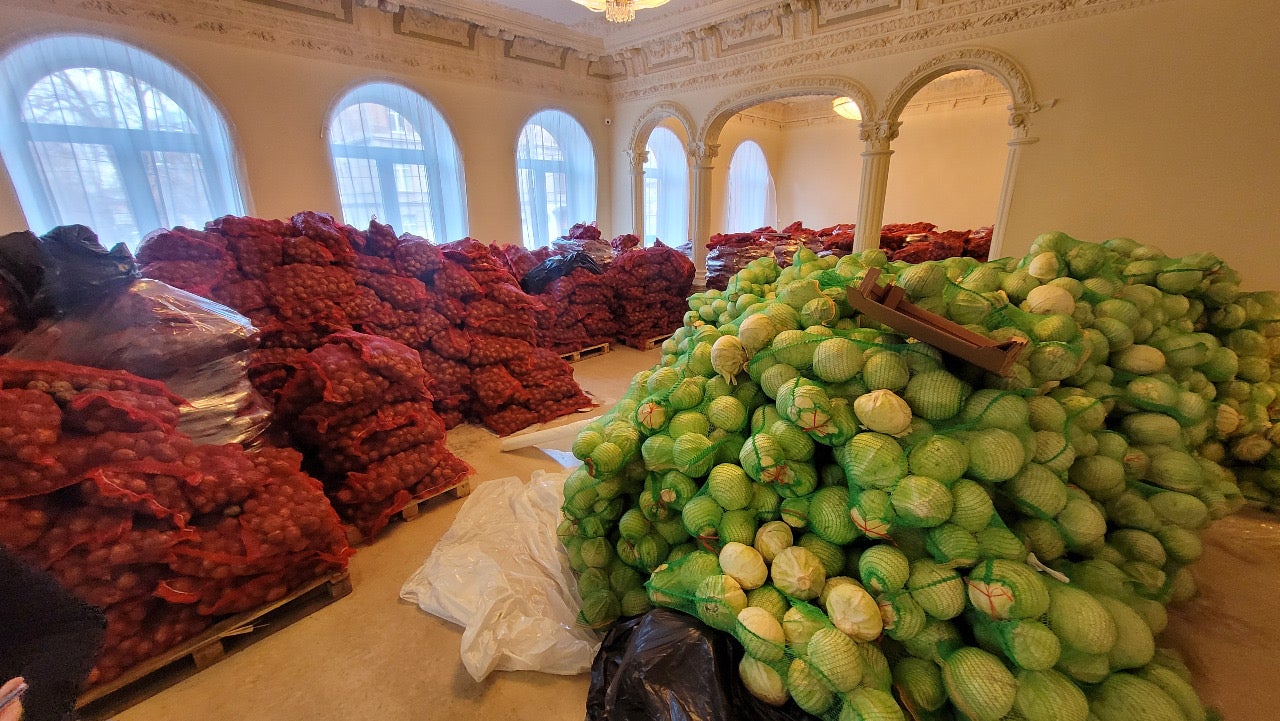 Oleksiy Danilov, secretary of Ukraine's National Security and Defense Council, warned that Russia plans to "encircle Dnipro" soon. So far, the city has avoided a direct attack by Russia and its central location has made it a hub of volunteer humanitarian aid in the country. Russia's plan to "encircle the major cities" would "exsanguinate the Ukrainian Armed Forces and create a situation of humanitarian catastrophe for civilians," according to Danilov.
More than two million Ukrainian refugees have been displaced and fled the country since Russia's first attack last month, according to the United Nations.
Through the Ukraine Emergency Fund, the group has sent more than 400,000 pounds of food to be distributed at a Jewish Community Center in Dnipro, as well as, provided medical supplies, housing, and mental health support to refugees from other parts of the country. The aid goes to anyone in need, regardless of their religious background.
"We're hearing really awful reports from other cities, who are currently besieged by Russian forces where there's no electricity, there's no water," Gilces Coronel said. "The community has taken action to really prepare and provide the relief and just to be ready. It's fear turning into action."
The issue hits close to home for many members of the CJP, 7% of whom come from Eastern European backgrounds, according to Gilces Coronel.
"A lot of them have ties to these historic communities in Kyiv, who left Ukraine in another conflict, the pogroms in the early 20th century, and Nazi Germany's occupation of Ukraine during World War II," he said.
In addition to giving money, members of CJP have organized to contact members of Congress to voice support for the United States accepting Ukrainian refugees. Some have expressed interest in housing refugees that may come to the Boston area.
As the war continues, Gilces Coronel said he and his colleagues continue to work closely with the chief rabbi of Dnipro, Shmuel Kaminezki. Right now, aid is needed not only for Ukrainian refugees in Poland, Slovakia, Romania, and Moldova but for those who can't leave the country.
"We're caring also for thousands and thousands of elderly who are homebound. They cannot physically leave their home," he said. "There is a need to, one, care for what's happening in Ukraine and really care about the humanitarian disaster that is happening. And number two is to continue to help those people who, from one day to another, their life has completely changed."
CJP continues to accept donations for the Ukraine Emergency Fund, as well as food items, childcare supplies, and more for Ukraine. Gilces Coronel said the group welcomes any Bostonians who want to support the humanitarian efforts in the country.
"What is happening at the moment — the targeting of civilians, the pictures that we're seeing from Ukraine — it is indeed a humanitarian crisis," Gilces Coronel said. "We as a collective should really contribute to any sort of effort to help. Share the stories of what is happening in Ukraine. It's important for the world to know, and for the world to help."