Readers Say
'Long overdue!': How Boston.com readers feel about a circus without animals
Most respondents to our survey said they would consider checking out the new animal-free show.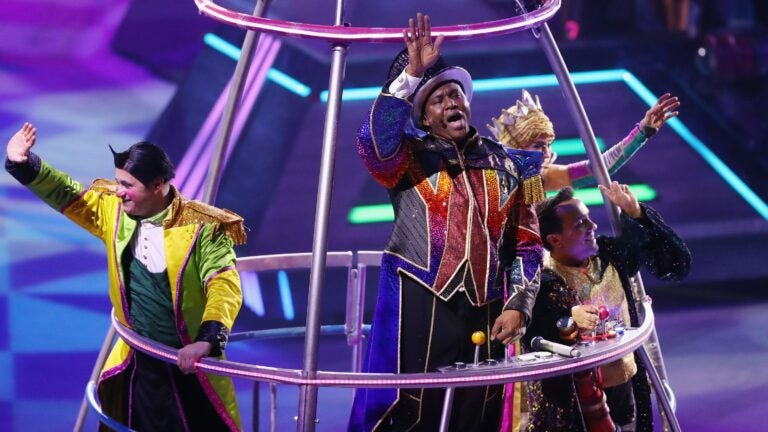 The famous Ringling Brothers circus will tour once again after its 2017 closing.
The return is not without big changes though, as "The Greatest Show on Earth" will not feature its famed animal acts after years of lobbying and lawsuits from animal rights advocates, issues that ultimately lead to the 2017 shut down.
Recently, Ringling Bros. and Barnum & Bailey announced that it would be returning for a fall 2023 tour with rehearsals starting in June.
Boston.com asked readers if they would be interested in checking out the revived circus show.
Of the 107 readers who responded, 65 readers (61%) said that the new show would be on their radar, while 34 readers (32%) said that they had little interest in seeing the show. Eight percent of readers said that they were a maybe on checking out the new Ringling Bros.
Yes, of course!
Many readers said that their biggest concern with the circus in the past related to animal welfare, to the point to where they were against going altogether.
"I no longer will go to a circus WITH animals. I am so glad for the opportunity to return now that the circus is addressing animal cruelty and is animal-free."

– Ms. W., Brockton
"Long overdue! The circus — think Cirque du Soleil — is amazing entertainment and no animals are harmed. Let's face it, life as a circus animal is hard, sad, and wrong."

– Val, Framingham
"It's about time we retire the antiquated and cruel use of forcing animals to perform for our entertainment. I will definitely look forward to seeing the show."

– Gail F., Quincy
Readers said that there was still a lot of enjoyment to be had in the stunts and feats of human performers that made it unnecessary for the show to involve animals.
"The spectacle remains without non-human animals. Humans are plenty capable of entertaining. At this point in our evolution, it seems crude to derive so much entertainment from animals being forced to act against their natural desires,"

– Leo
"The acrobats, hands down! The animal acts always seemed forced and silly to me as a kid, and now as an adult I am horrified by the exploitation of these poor animals in circuses,"

– Alexandra M., North Andover
"The only time I went to the Ringling Bros. circus was when it was doing its farewell tour. When I think back, the human acrobats are what I remember most. I'd love to see them again. Their daring and athleticism was breathtaking,"

– Mary L., Billerica
Not for me
Some readers said that they would not be swayed into seeing the Ringling Bros. revival. Many readers said that they would be disappointed by the lack of animal acts while others didn't really see much entertainment in circus's with the modern entertainment landscape, especially given the history that goes along with the shows.
"The animal acts are a big part of why I would want to see the circus acts. This is cutting out most of the attractions to the circus. Clowns and acrobats are not enough."

– Wayne, Tewksbury
"The animals made the shows pretty majestic for me and inspired a love of each species. Never cared for the clowns and acrobats much. Sorry, but that's my honest opinion."

– Michele, Los Angeles
"Okay, is this going to be like a Cirque du Soliel type of show? Shen Yun? Acrobats, daredevils, and clowns all working in sync in a more artistic show might be interesting. Maybe not for kids if so. More of an adult show? I need to see what the show entails. (I always loved the animals as a kid, but not the abuse that eventually came out)."

– David L., Salem, NH
"Circuses have a heartbreaking history … involving non-privileged humans and … animals. I once heard someone say, 'I would like to be part of a world I can be proud of.' Applying that to this scenario, I agree. Now if a circus could find a way to treat animals exceptionally well, that would be a different story."

– Anonymous, Boston
"I guess I just don't really get the appeal of circuses. I suppose during the olden days, it was a big deal when the circus rolled into town because there was literally nothing else to do besides maybe shuck corn or wash clothes in the river. But now? Eh, pass."

– Anonymous
"I support the animal wellness measures that are removing animals from circuses. Wild animals belong in the wild, and nothing short of eliminating these shows will be sufficient to end the suffering of these animals. That said, circuses need to diversify their other forms of entertainment. Clowns are off-putting. They'll need to offer more than Pennywise if they want to attract me and my family in the future."

– Mike, Lincoln
Boston.com occasionally interacts with readers by conducting informal polls and surveys. These results should be read as an unscientific gauge of readers' opinion.