Readers Say
Are you comfortable going maskless? Here's what readers said.
"We have to to move back to some level of 'normalcy' while monitoring case levels and most importantly the waste water."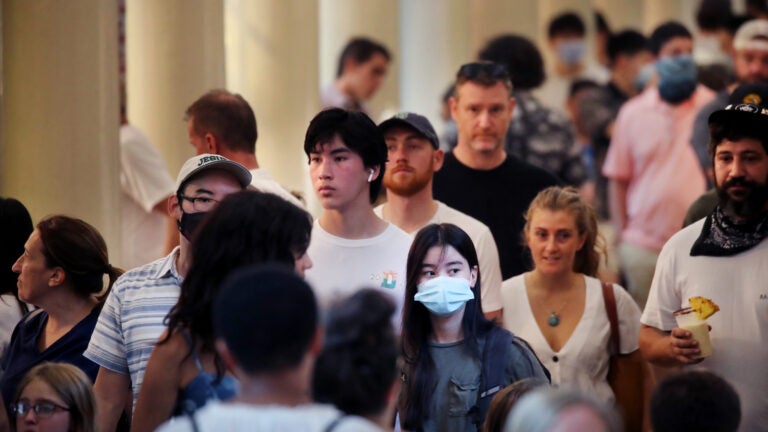 When Boston dropped its mask mandate for most indoor businesses last Saturday, readers couldn't have been more ready.
The decision came after the Boston Public Health Commission voted unanimously to end the mandate due to an improvement in infection rates, but continuing to allow private businesses and organizations to require masks. The lift also came just days after the CDC said most healthy Americans can take a break from wearing masks.
Boston.com recently asked readers how comfortable they were going maskless indoors, and the results were overwhelmingly in favor of the lifted restriction.
The poll received over 440 responses, a majority of whom (60%) said that they are ready to take their masks off, while the rest were either still nervous (14%) or not yet ready to ditch masks (29%).
How comfortable are you going maskless indoors?
Not ready. My mask is staying on.
Ahead, we share a sampling of what readers think about going maskless indoors, and what it means to them.
Responses are lightly edited for clarity.
Finally! I'm ready.
Most readers said that after two years of masks and with the emergence of vaccines and boosters, they're ready to move on from masking in most situations.
Carey E. from Boston said, "I'm vaccinated, boosted, and recently had a breakthrough case of COVID, so I think I am good for now!"
"For me and my wife, having the opportunity to not wear a mask anymore is wonderful. However, we are willing to keep masks with us when in public in case we come across others who may have compromised immune systems like the disabled or the elderly," Douglas and Lynn from Bedford wrote. "I think the best thing we can do right now is live life by honoring those who didn't survive and not be scared of the virus, but respect it."
"I got my shots, I most likely was exposed to Omicron this winter. We have to to move back to some level of 'normalcy' while monitoring case levels and most importantly the waste water," Jeffery from Boston said.
"Anyone who thinks the virus is going away is being willfully ignorant at this point. Unless we are going to wear masks literally for the rest of our lives, two years is way more than enough. It's time to move on," TS from Brookline said.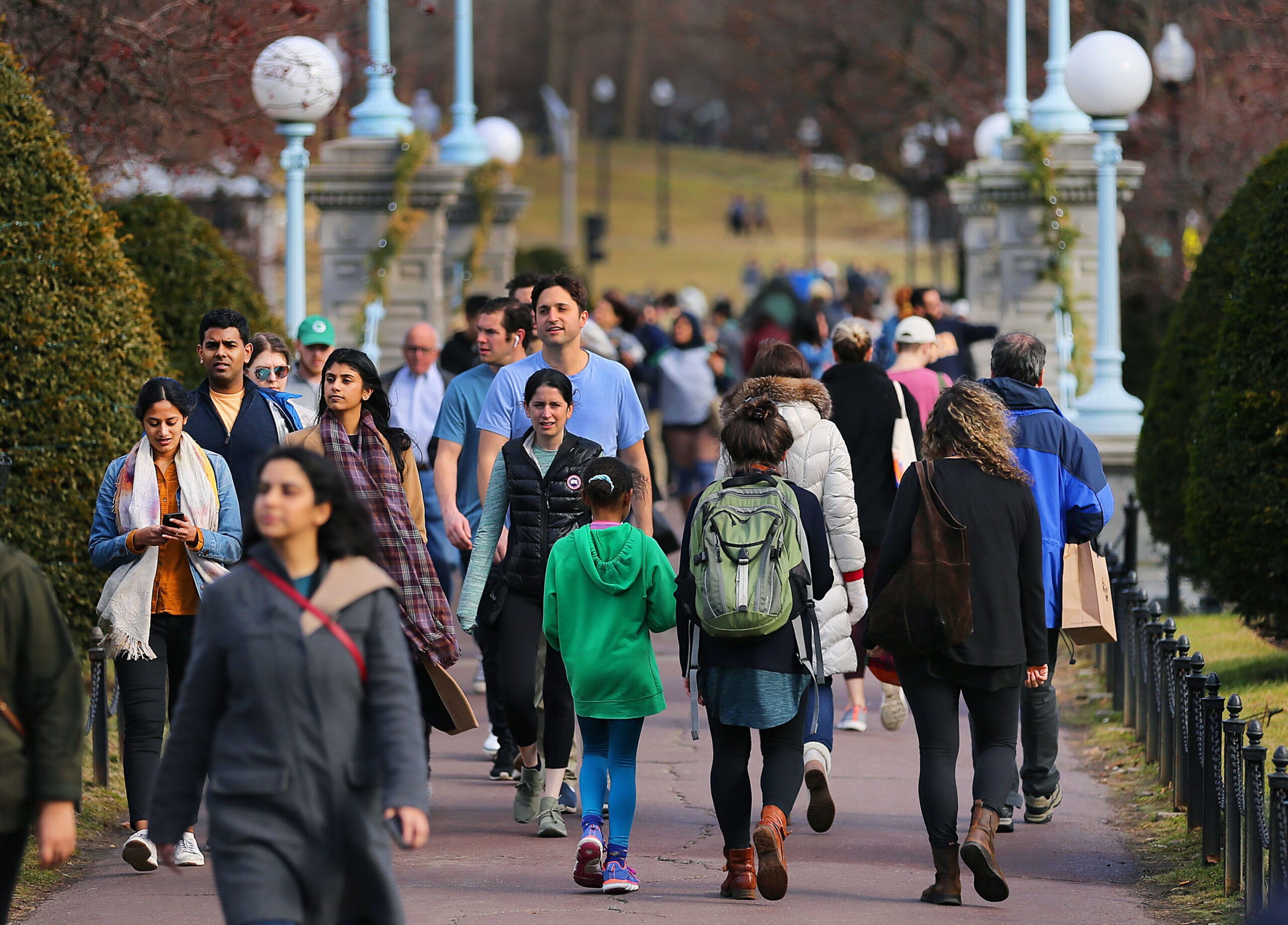 "It's about time…people that wanted/needed to be vaccinated could get a shot and they can continue to wear a medical grade mask if they wanted to better protect themselves, but for everyone else, this should have been the case a long time ago," Ken B. from Sudbury said.
"I've had three shots of a vaccine that I'm told drastically reduces chances of getting seriously ill from COVID. It's been a long couple of years working with a mask on my face, and to be honest, I'm over it," Adam Callahan from Somerville said.
Deran M. from Belmont said, "Enough of wearing masks. We need to learn to live with COVID. If someone wants to wear a mask, it is their choice but I will not!"
I'm still nervous.
Many readers said that they are still a worried about exposure, especially for those at a higher risk.
"I don't trust other people to do the right thing if they aren't feeling well. Plus I have a 3 year old who is unvaccinated I need to consider," Mike T. from Georgetown said.
"My husband is in cancer treatment that makes him immune compromised. We'll continue to only dine outdoors and visit with friends who have tested negative," said Tamsen from Arlington.
Not ready. My mask is staying on.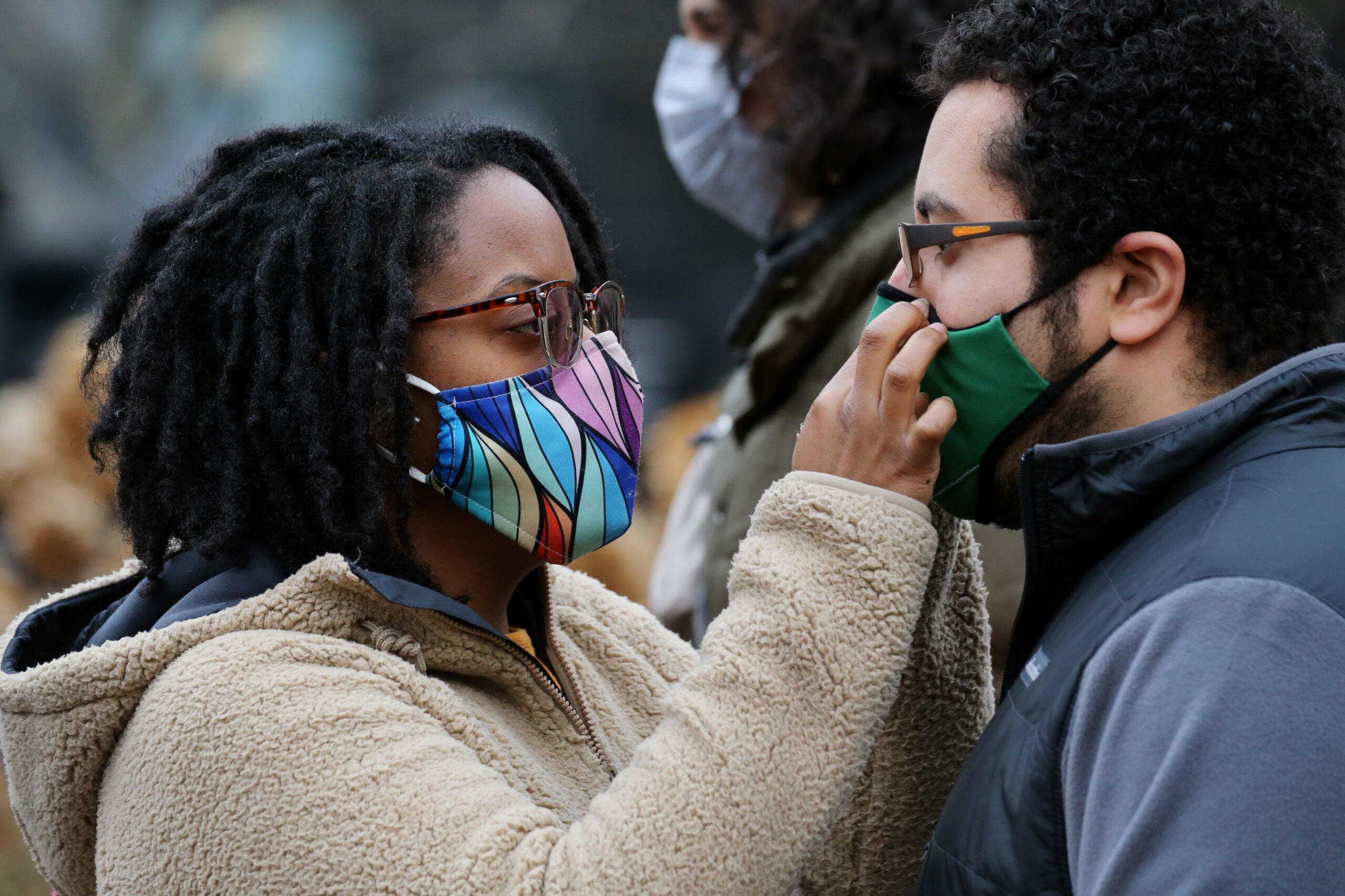 Many respondents who said their mask's were staying on said that they were thinking about their loved one's in their decisions to keep their masks on.
"I do not trust unvaccinated and non-boosted people to comply with guidance, and I have young kids at home," said Erin from Walpole.
"Families with children under 5 are being forgotten. We are still waiting for vaccines to become available. This means that I will need to avoid indoor public spaces and feel even more isolated. Please keep my kid safe. Wear a mask," Gwen from Roslindale said.
"Husband had liver transplant. I am primary care taker for an 89-year-old father with autoimmune problem. I work with senior citizens," Cathy A. from Palmer said.
Boston.com occasionally interacts with readers by conducting informal polls and surveys. These results should be read as an unscientific gauge of readers' opinion.