Readers Say
More than 300 readers voted: Here's how they feel about Netflix banning password sharing
"I'd just pirate everything like the good ol' days!"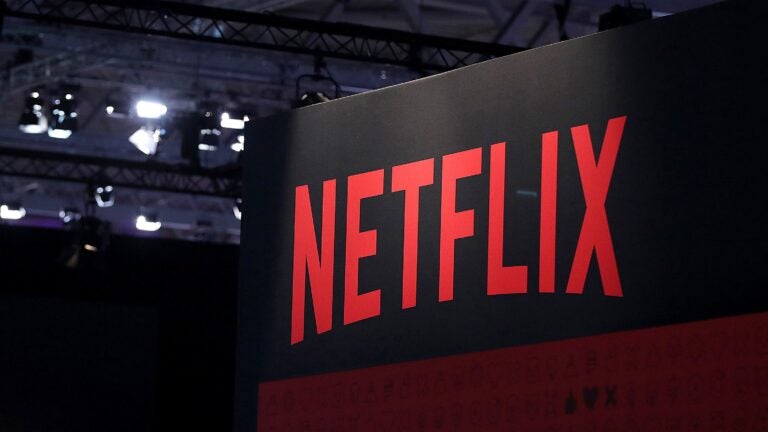 More than half of Netflix users in Massachusetts are sharing their Netflix passwords with family and friends, and Boston.com readers aren't ashamed of it at all. What they won't be doing, however, is ponying up extra cash to keep the practice going.
According to a study by time2play, 57% of Netflix watchers in Mass. don't pay for their own account, which is bad news because Netflix is banning password sharing and plans to charge users who share their account with people outside of their household.
We asked Boston.com readers in a recent survey how they felt about Netflix's plan to crack down on password sharing. Most of the 344 respondents appear to be among the righteous minority that doesn't share their streaming passwords with anyone who isn't paying.
But whether they share an account with others or not, few are eager to pay any additional fees to the streaming giant.
"I share my password with anyone who asks for it. Like 20 people in five states," said Mark from East Boston. "The only reason I haven't already canceled Netflix is all the use my siblings, cousins, and fake cousins get out of it. I will probably cancel it. But no worries, I have my sister's Hulu password, and my brother's girlfriend Disney+."
We also asked readers to tell us their current favorite show on Netflix. "Bridgerton" may have won out, but it's not enough to keep readers glued to the streaming service.
"I'll just stop watching it. We already saw the new season of "Bridgerton" and there's not much else they're putting out that's great. It won't be a huge loss," said one reader.
Do you use a Netflix account from someone outside of your household?
What's your favorite show on Netflix right now?
Bad Vegan: Fame. Fraud. Fugitives.
Readers have some questions about the logistics of this new policy, especially in regards to using an account while traveling or between families who live in separate households. For now, the streaming giant is still testing the change in Chile, Costa Rica, and Peru, and said in a statement that it aims to make the new rules "flexible and useful for members."
"If they ban password sharing then how are they going to go about people traveling and using it? What about people who have just moved and finally set up their entertainment in their new home? Will they be charged for that because it's outside of their home?" Berkeley from Taunton asked. "Netflix has been already been steadily raising the cost of membership prices, now this? It's all just greed and getting more money."
While many readers say they're prepared to walk away from the service entirely — especially if they aren't the ones paying for it — there were a few who said a ban on password sharing might motivate them to get their own account.
"My family pays for it but I do not live with them," said Andrew from Brighton. "It would suck but I'm also probably at the age where I should have my own Netflix account."
So what will the Netflix watchers of Massachusetts do when the ban on password sharing hits the United States? Below you'll find a sampling of responses from readers on how the new rules at Netflix will affect their streaming habits.
Some responses have been edited for clarity and grammar.
If Netflix bans account sharing, how would this impact you?
'I look forward to saving $20 each month'
"I would stop using it and encourage others to as well. Consumers hold the power in situations like this, we just need to act like it." — Ryan, Woodbridge
"I will likely consider dropping the service. If I'm paying and give my account info out, that should be my choice. We aren't going over the allowed screen number even if they don't reside in my home. Just another way for billion-dollar companies to continue taking from hard-working people." — Bill
"I would cancel my service if they started charging me fees. I travel all over for work and log in from different states while the family is home using it. If a new fee shows up, we will go without the station." — Shawn, Lynn
"I'd just pirate everything like the good ol' days!" — Sarah, South Boston
"Netflix just raised their prices, now they want to further hurt their subscribers? If we were no longer able to share with our daughter, I would not bother subscribing. There are way too many other choices available." — Stephen C., Boylston
"I'd do without it. It's almost baseball season and I'll be glued to MLB TV." — Ethan, Brookline
"I would drop it. I share it with MY children. I pay for it but if they do that, I'll drop it and stick with Direct TV. It's my account and if I share it with my children, that's MY choice. I'm not going to make my kids, who are away at college, pay. And I won't pay for multiple accounts. iTunes lets you have a family plan, why can't Netflix?" — Darlene H., Webster
"I pay for Netflix but hardly ever watch it. The only reason I haven't canceled it yet is that my nieces and nephews use my account from time to time. If they can no longer use my account, I look forward to saving $20 each month." — Brandon, N.H.
'I can stop the leeches'
"I would have to tell a few people that they can't mooch off of me any longer." — Richard, Plymouth
"Our son in college uses our account, we already pay his tuition, rent, and utilities. We really can't spring for a second Netflix subscription." — Julie
"Wouldn't impact me at all. This just means I can stop the leeches from leeching without having a tough conversation." — Anonymous
"My mom is on my account for when my kids are over. I will definitely not get a subscription for her and might be ticked enough to cancel entirely. I pay for two devices, streamers should not care where the two are or don't allow more than one device an account." — Sara, Milton
"It wouldn't impact me because I've been paying for it but those three other people on my account? Lol." — Jen, Quincy
'I will have to rethink my streaming'
"I'm the account holder. We'd have to decide if it's worth the additional fees to keep letting our friends and family use our account." — Julie M., North Dartmouth
"Depends. Some people don't realize Netflix could be included in their subscription for a phone plan, with a cable provider, new smart TV, etc. But $15+ every month is a lot of money. If we do have to pay, I'd likely try to see what can be done through another provider. The worst part of this is that if Netflix is successful, this is going to crack down on everything…HBO, YouTubeTV, etc. I really don't see it as rigging the system by sharing when it's kind of nuts how expensive cable and Wi-Fi can be. Part of the reason why we share is to help the cost for my parents who are older as well, they can enjoy the content, but not be locked into a $200+ subscription to cable." — Dave, Woburn
"It would suck. I wish they'd just increase the price a little instead. It's so much cheaper to share the cost with others. That's what we do since it's easily possible to have at least three people have access. Why each pay individually, when you could share the cost? I don't know if I'll be able to afford it any longer after this." — Annicia K.
"It means that I will have to rethink my streaming. I use Hulu, Netflix, and HBO Max. What used to be a way to save money over cable is now becoming just as expensive. But I hate commercials so I don't see me going back to cable." — SLC, Chelsea
"I share an account with my family. My parents, my brother, and I. Three different households, sure, but I don't see it as mooching. If Netflix makes this impossible, I'm probably done with them, at least for the time being." — AJ, Boston
'Everyone should pay for their own entertainment'
"I paid $19.99 for it so won't impact me!" — Tammy L., Jasper
"It wouldn't. I've had Netflix since it was only sending out DVDs. My family and I do watch it on the go so I'd be upset if they accused me of that to try to charge me more but I immediately changed my password when I separated from my ex because I'm petty as hell." — Amanda, Spencer
"It won't since I don't share my password." — Wayne B., Provincetown
"As a shareholder, the increase in revenue from weeding out the thieves should have a positive impact on the stock price thereby increasing the unrealized gains in my stock portfolio." — Brian, Manchester
"It wouldn't. I pay for the services I want. I don't let anyone outside my house use my account. Everyone should pay for their own entertainment." — R. Pen, Hingham
Boston.com occasionally interacts with readers by conducting informal polls and surveys. These results should be read as an unscientific gauge of readers' opinion.