Readers Say
PHOTOS: Readers share what they're loving about the house plant boom
"I have to use self-control while grocery shopping to not buy endless plants."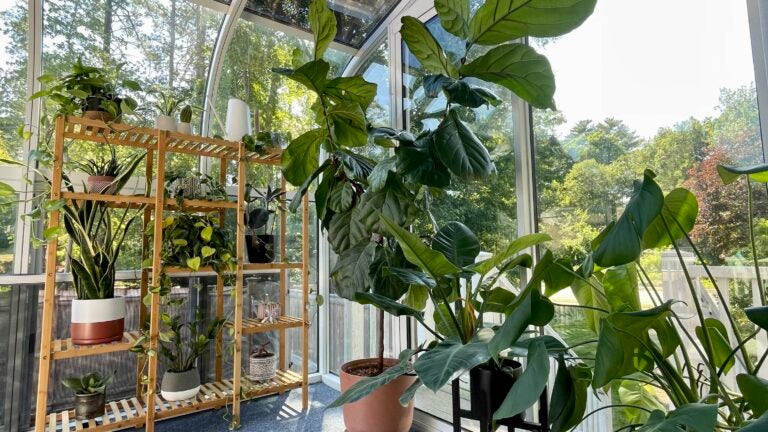 A house plant craze has been sweeping the nation for a couple of years now, and Boston.com readers have bought into the hype.
Sixty-six percent of Americans own at least one house plant, according to Civic Science, and based on the responses we got to a recent poll, many Boston.com readers count themselves among that number.
This current trend of plant care really hit its stride during the pandemic as people found new ways to keep themselves busy and redecorate their homes in lockdown.
Readers told Boston.com they're filling up the corners of their homes with aloes, spider plants, orchids, succulents, monsteras, pothos, fiddle leaf figs, and many other varieties of plants.
Chelsea W.B. from Somerville said she was so inspired by her love of house plants that she started a local plant nursery to help others with house plant styling, design, and plant maintenance.
"I love how accessible this hobby is for so many and what a positive learning experience caring for plants can be," she told Boston.com.
Below you'll find photos and responses from readers who are proud to call themselves plant parents.
'I have over 150 house plants'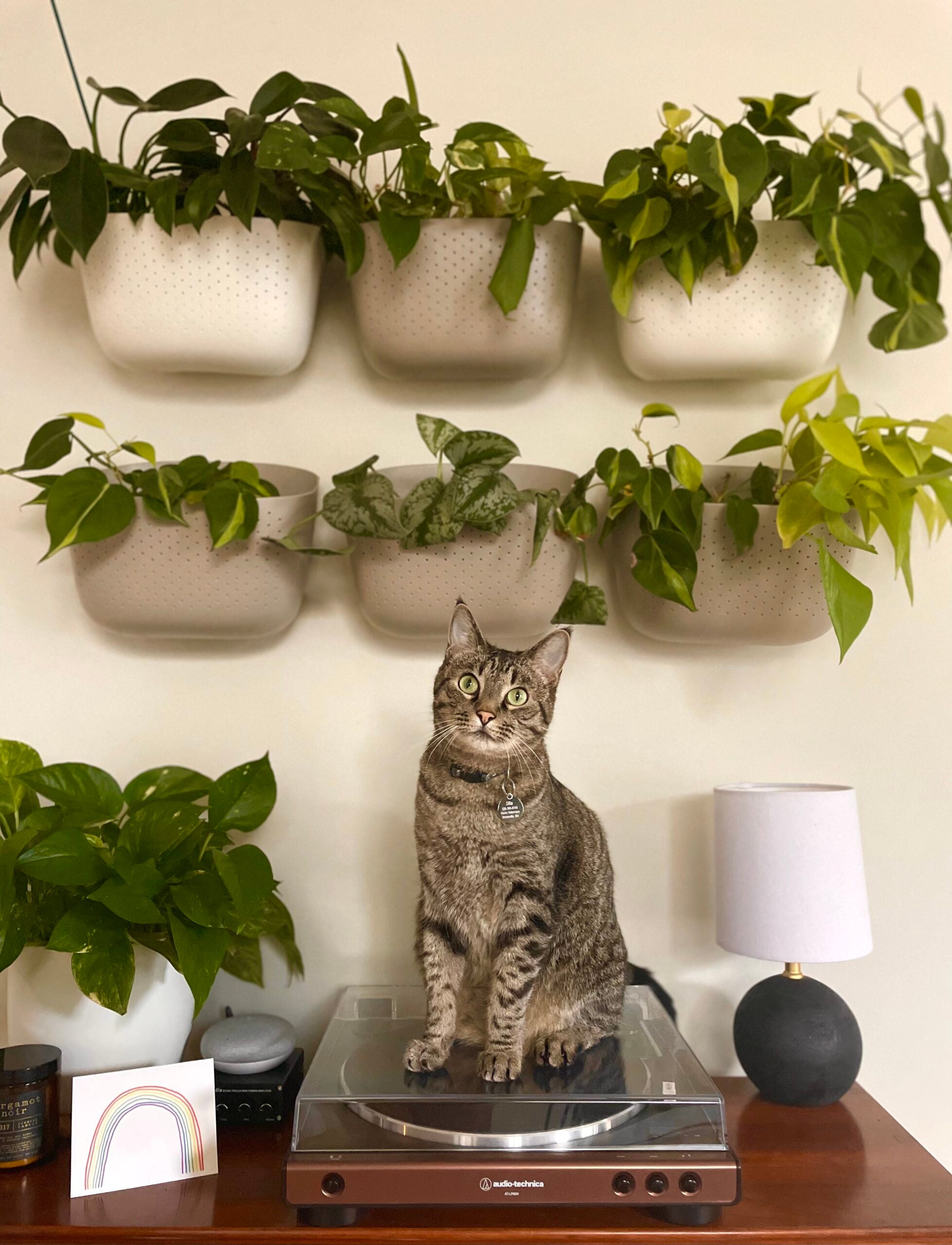 "Personally, I LOVE IT! My personal obsessing started from learning I had severe dust, cat, and mold allergies that were causing chronic sinus infections. My doctor mentioned that in addition to air purifiers I should get some air filtering house plants!

"Now six years later, I have over 150 house plants and about one bad sinus infection a year (instead of 12) and have shared my propagated plants with friends and family. My fiancé, Emily, says I can have as many as I want as long as she doesn't need to take care of them. Indoor plants make the dark cold winters in New England so much more pleasant.

"I have a large variety of plants in my home, but here you'll see featured a variety of pothos and philodendron! This is our cat, Dilla, posing with my favorite plant wall in the house!"

— Ryan DB, Medford
"I think it is awesome! It's great to see it happening again, as I am old enough to remember the plant boom of the 1970s!"

— Jeannette L., Western, MA
"I'm loving plants. They just brighten up a space so much and make people happier."

— Jill, North Shore
'I'm glad that people are (re)discovering a connection with nature'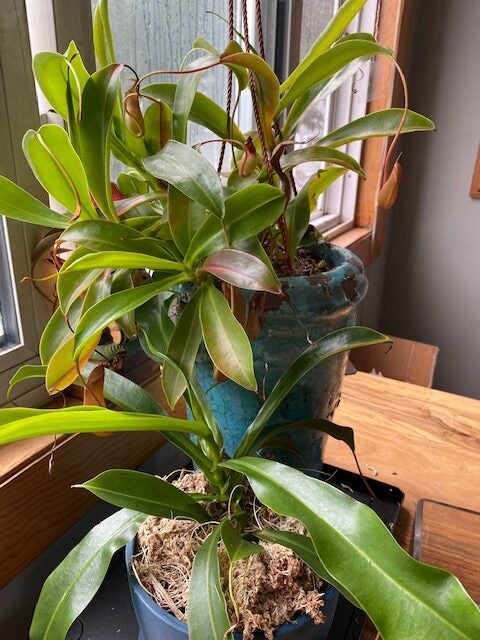 "One of the few good things to come out of the pandemic is an increased interest in gardening, either indoor or outdoor. I'm glad that people are (re)discovering a connection with nature at a time when we can very easily take it for granted.

"I have a collection of carnivorous plants. Pictured here are two Nepenthes, or pitcher plants, that have evolved to trap insects in their "pitchers." It helps keep down the insect population inside the house."

— Gabriel C., Boston
"It's nice to see others get into what I find to be a very relaxing and rewarding hobby. Hopefully, this leads to more plant shops opening up and greater availability of rare plants."

— Ashley, Newburyport
'I have been caring for plants for over 50 years'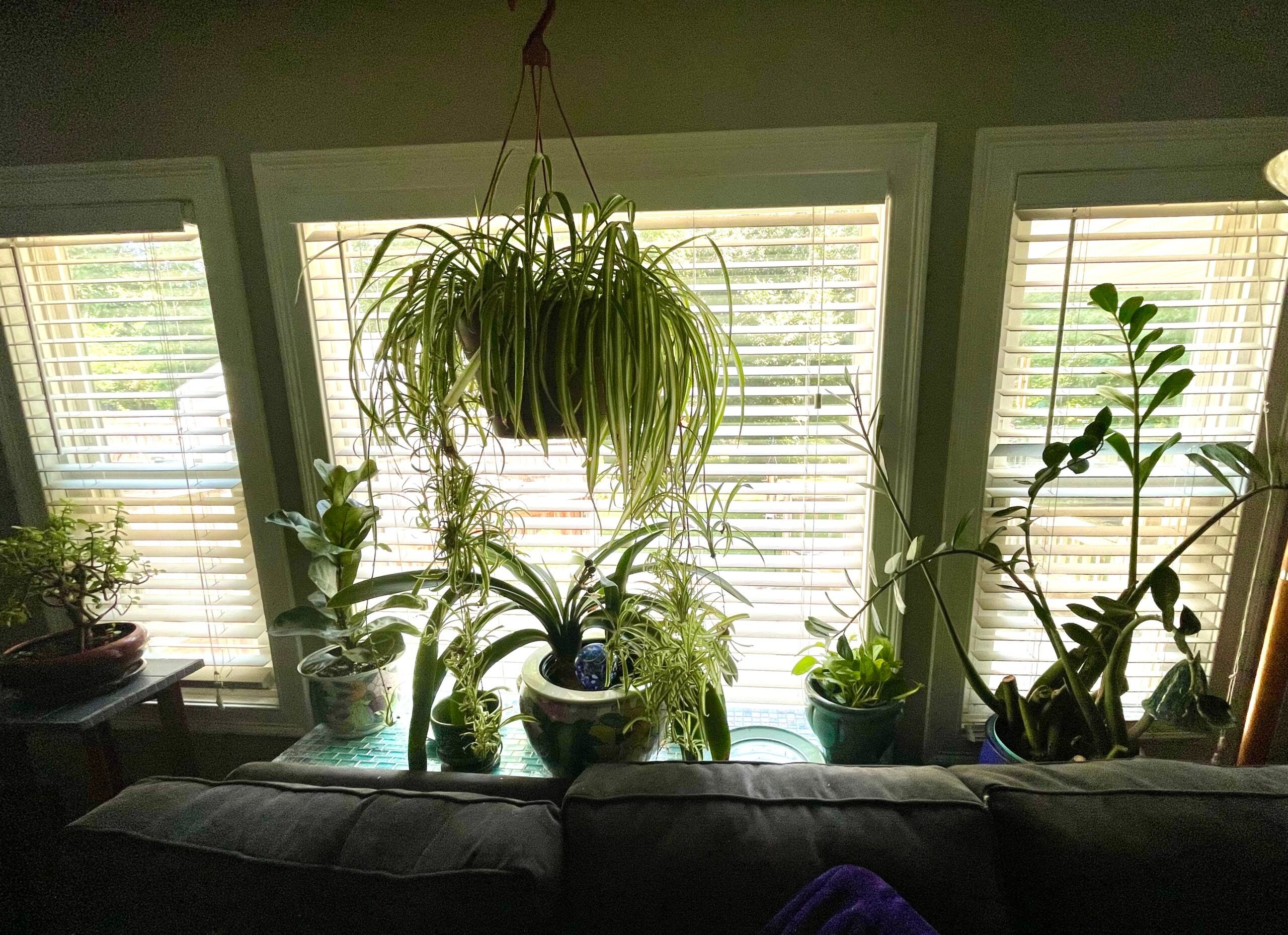 "I am allergic to dogs and cats so can't have one as a pet. I have been caring for plants for over 50 years. Most of them stay indoors in the winter and go out on my deck and patio in the summer. They keep me company. I keep them alive by watering and feeding them healthy organic fertilizer at regular intervals. In return, they bring a smile to my face when a new shoot or flower appears. They help to add oxygen and remove pollutants from the air I breathe. They also add to my decor and help to bring the outdoors in."

— Trudy M., Melrose
"Went from an empty nester to a plant parent, and downsized to an apartment without a private outdoor garden."

— Carmen B., Cohasset
'I am obsessed with plants'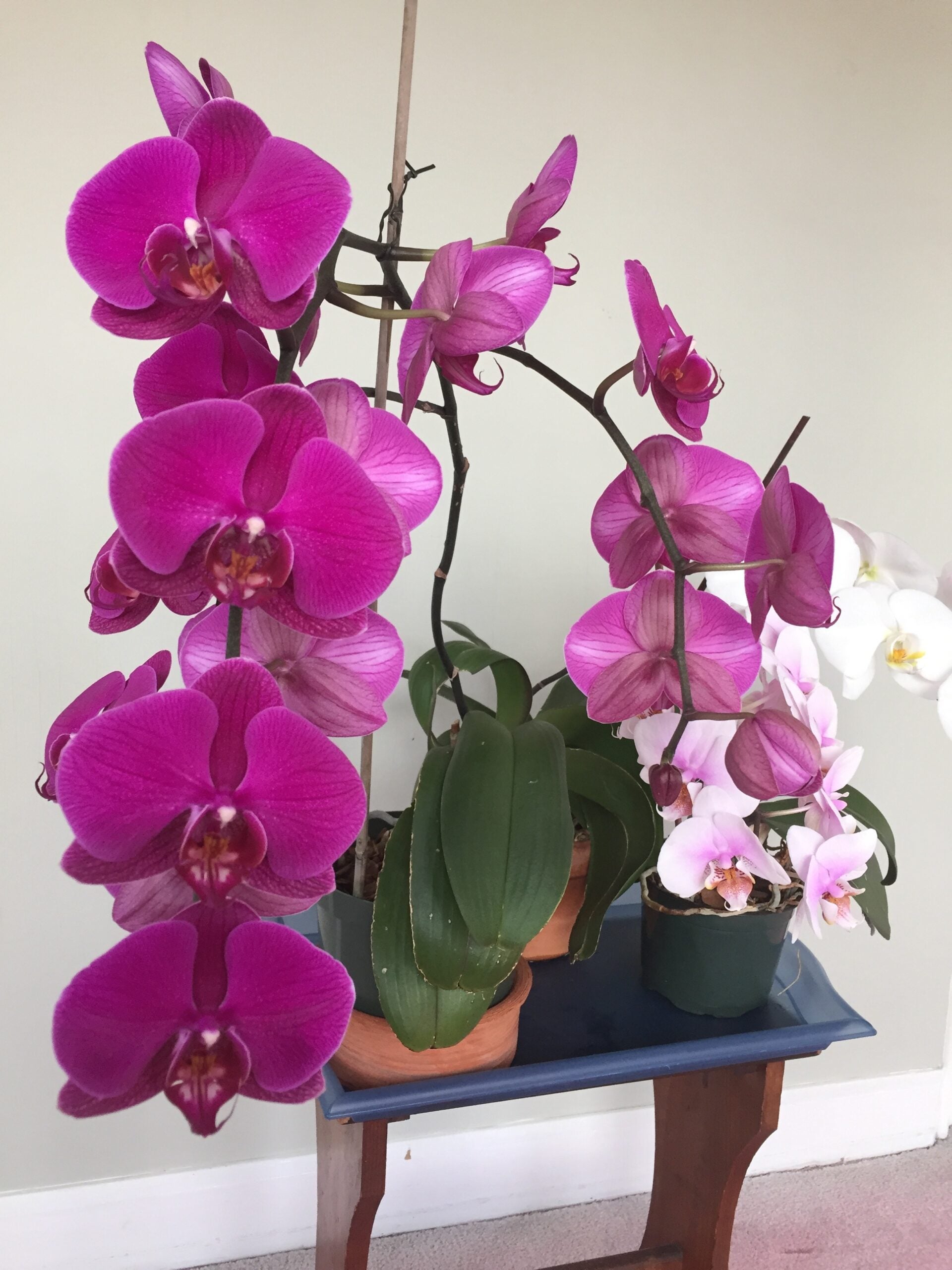 "Plants have always been nice to have in one's home. Right now I have orchids and they keep randomly blooming. Fun!!"

— Barbara
"I am obsessed with plants. I have to use self-control while grocery shopping to not buy endless plants."

— Brenna, Newtonville
"I am so grateful for the house plant boom! So passionate about it that during the pandemic I started my own house plant/tropical indoor styling, design, plant maintenance, and consulting business around the Boston area! It's been wild. I love how accessible this hobby is for so many and what a positive learning experience caring for plants can be. My small business is Plant Run Boston."

— Chelsea W.P., Somerville
'My house plants are older than I am'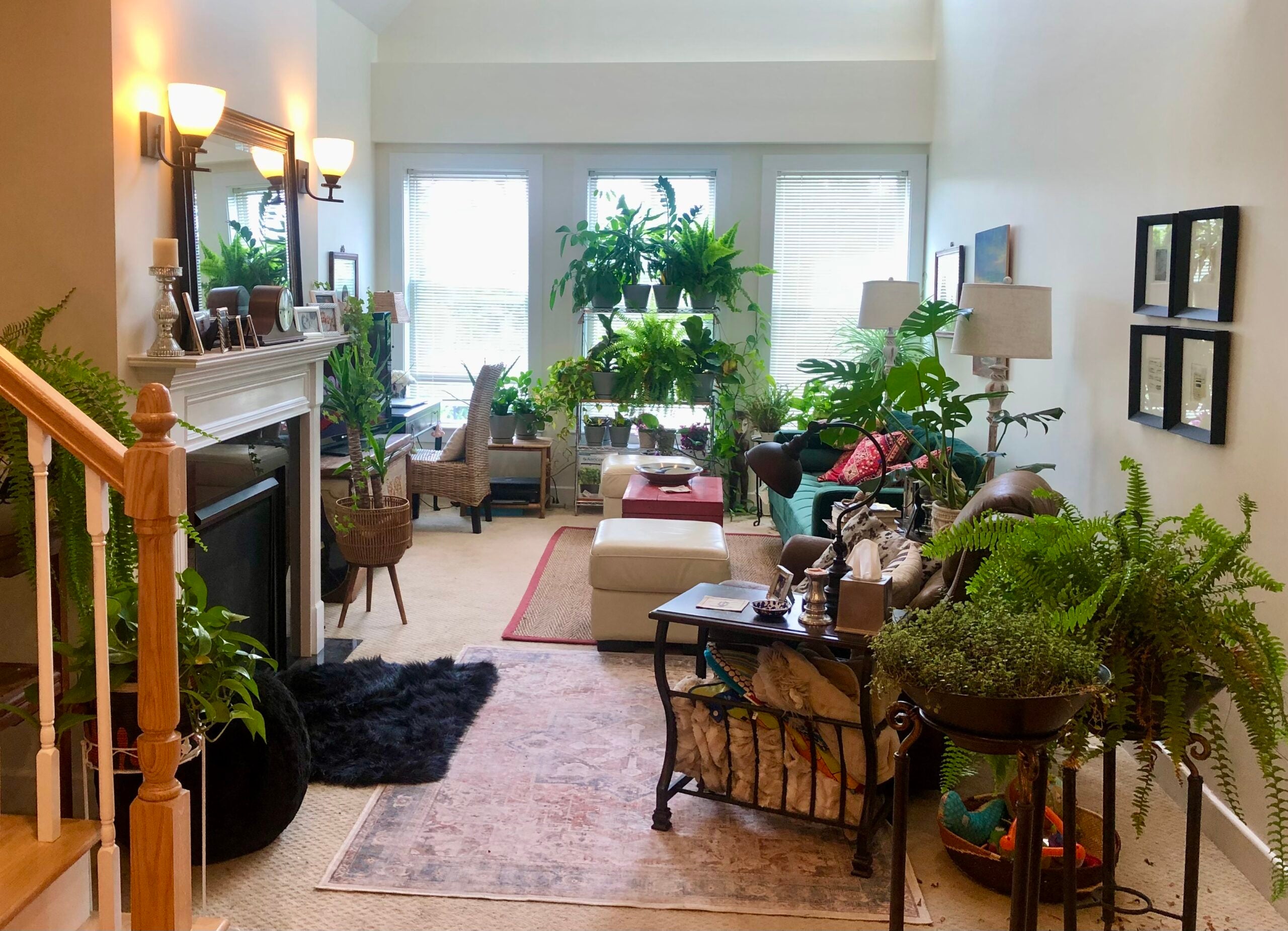 "I have house plants older than my adult children!!"

— Denise, Everett
"My house plants are older than I am. My mother left them for me when I bought my parents' house. I don't think I'd get any new ones but I can't these ones die."

— Joshua, Cohasset
'I dove head-first into the trend'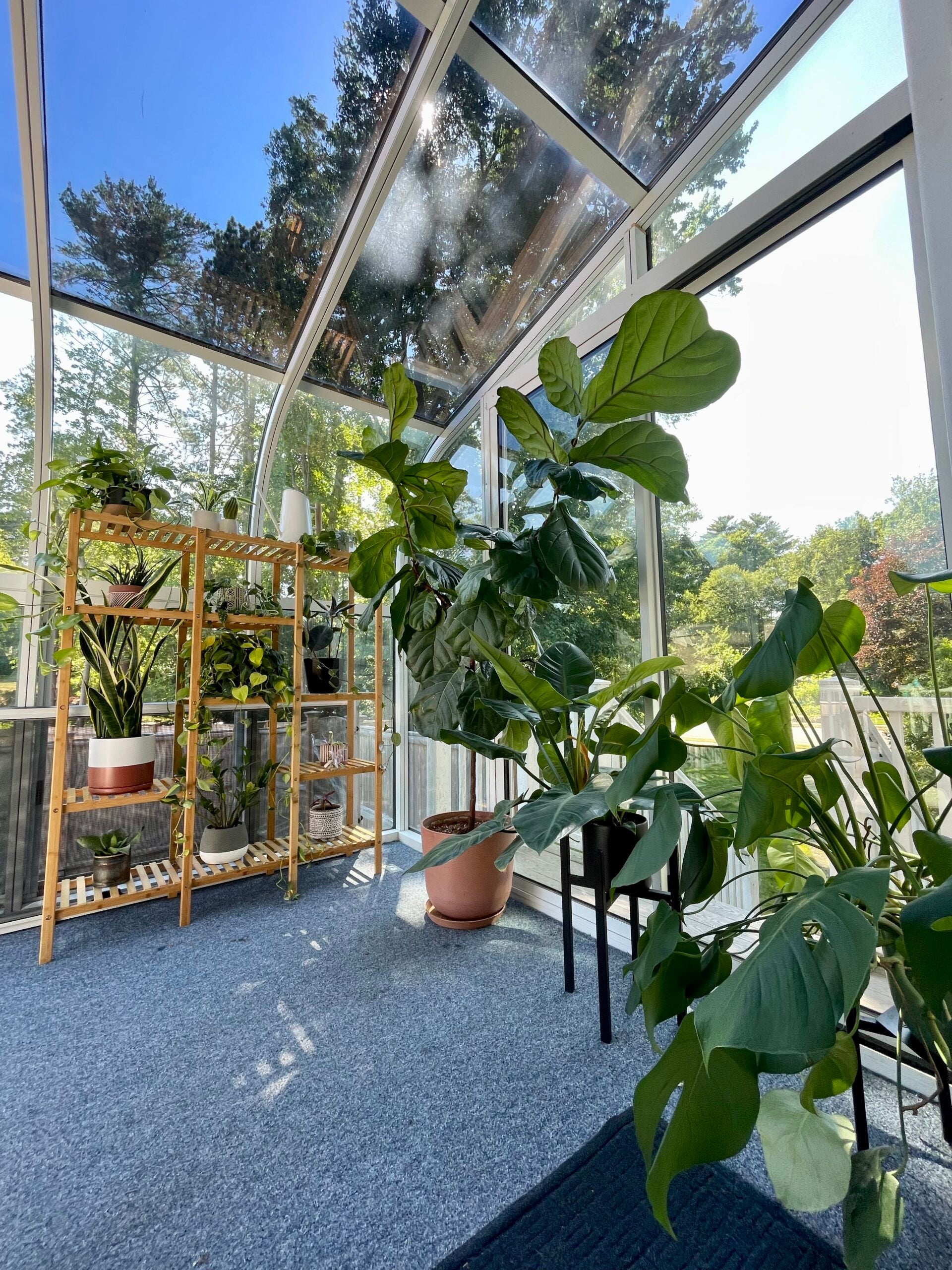 "Fiddle leaf fig, rubber plants, snake plants, philodendron varieties, pothos varieties … Really it's more a question of what I don't have.

"It's fun. A lot of my friends hopped onto the trend too and there's a sense of camaraderie when you're struggling to understand why a plant is so needy. I dove head-first into the trend because I've always liked gardening but hated the dirtiness/sweatiness involved. House plants are the perfect medium, demanding care and attention without getting dirt under my nails.

"My husband and I actually just moved to Beverly and one of the things that sold me about our new home is the sunroom/solarium. I researched and bought a plant stand before I even bought a desk for working remotely."

— Catherine S., Beverly
'I'm a proud plant owner/parent'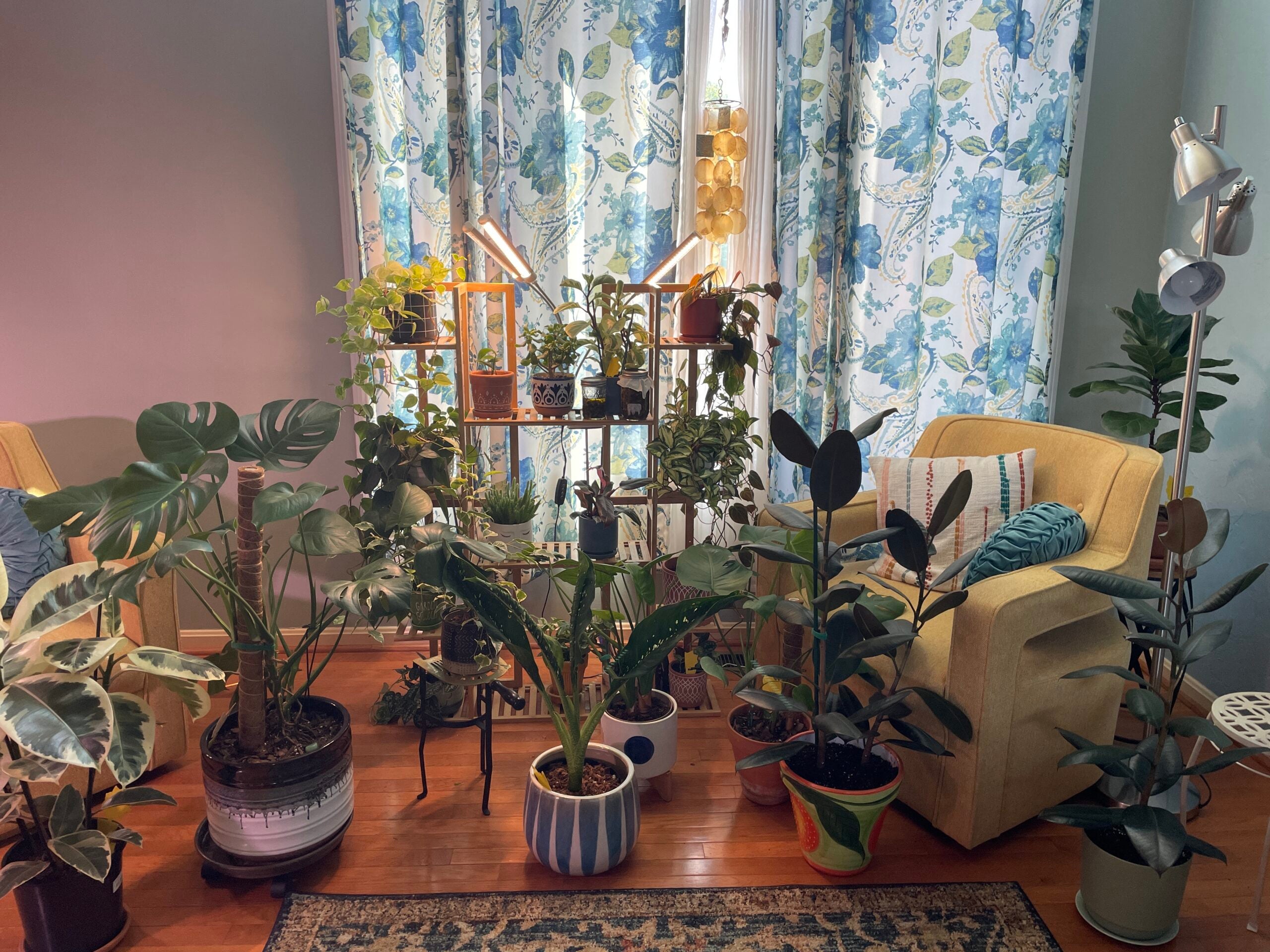 "Plants are for everyone! #plantsaremytherapy."

— Diane P., Rockland
"They're a good thing. Cleaner indoor air, stress reliever, and in my case, some of my plants are from clippings of plants my grandmother and mother had, so there is tradition. Plus they are nice to look at. I'm a proud plant owner/parent."

— Amanda, Stoneham