Readers Say
'Powder day, repeat': Here's where readers would like to visit on a winter vacation
When you need an escape from life in Boston, here are the places you'd visit.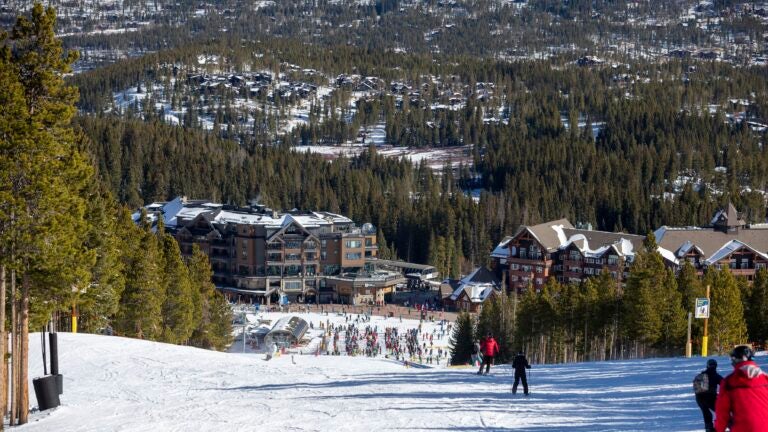 With February break giving your kids some time off from school, you may already have plans for how to keep them busy. It's a great time to take a winter vacation as a family, or to start thinking about where you might want to travel the next time a winter break comes around.
We asked Boston.com readers where their ideal winter vacation spot would be, and we heard back with a list of suggestions that includes everything from the snowy mountains of Colorado to Florida beaches. While some readers definitely appreciate warm weather, many would love to go somewhere wintry where they can ski.
Below, we've put together a list of your favorite destinations for a trip away from home — and a few suggestions for what to do when you get there.
Domestic vacation destinations
Breckenridge, Colorado
"It is a real mountain town with great skiing, and it is working driving distance to other big mountains in Colorado. Great nightlife and food."

— Peter, Weymouth
Puerto Rico
"The food, the beaches, the not so humid temps during the winter. Did I mention the food? The history of the place."

— M.S., Brighton
South Florida beaches
"Ocean view, local dancing, people, dining out."

— Andy F., Plymouth
Steamboat Springs or Copper Mountain, Colorado
"Champagne Powder! Ski all day. Hot tub after. Repeat. Big mountains. No crowds. Ski with family."

— Jim
Vermont's Golden Triangle
"Londonderry is the center of a winter playground. For alpine skiers, Magic is in Londonderry, Bromley five minutes west in Peru, and Stratton [to the] south. There are several well maintained Nordic ski areas, and the VAST system crisscrosses the area, running through fields, old railway lines, climbing abandoned ski areas, and passing close by several restaurants and inns. And of course, there [is] the Taylor Farm with sleigh rides, bonfires, and picnics. Each of the three mountains has their own unique atmosphere— think of Stratton as Tanglewood, Magic as Woodstock, and Brumley as a family friendly venue somewhere in-between. There are excellent restaurants in the Golden Triangle. If you are willing to venture 20 miles or so out, there is also excellent dining in Manchester, Grafton, and Chester. Each mountain lodge has a wonderful lineup of bands, and the Village at Stratton is chock-full of clubs, restaurants, and shopping."

— Giuseppi, Gardner
Yellowstone National Park
"First time going in the winter, but I can hardly wait! I am going to be tracking and photographing wolves and other wildlife. I love the park in the summer, and now I'm looking forward to winter, real winter(!), in all its splendor."

— Ted B., South Boston
Traveling abroad
Any tropical beach
"It's warm. Doing anything active and outside."

— Anonymous
Jamaica
"The beauty, the people, the culture, the temperature."

— Richard T., Tyngsborough
Mike Wiegele Helicopter Skiing, Canada
"Powder day, repeat."

— Jay H., Brookline
Québec City
"You can ski at Mont-Sainte-Anne and be back in Québec City for dinner."

— Betsey S., Maryland
Switzerland
"This year we are headed to Switzerland to ski! We typically do warm weather trips for February vacation, but this has always been on our list, and we will check it off this year.

We have never been there, and can't wait to get bundled up and enjoy all that winter in the Alps has to offer."

— Sue, Marshfield
Tyrol, Austria
"Skiing, tobogganing, swimming in thermal springs, eating delicious food."

— Anonymous
Uruguay
"Warm, interesting, and loads of wonderful hot springs near the town of Salto. Great beaches, too. Cheap, although flight is a challenge. Plan on two weeks."

— Fred R., Boston