Readers Say
Readers find a 'welcoming space to all' at Gather Here in Cambridge
"[I]nvesting in each person who is dedicating their time to a creative journey shows and is reciprocated."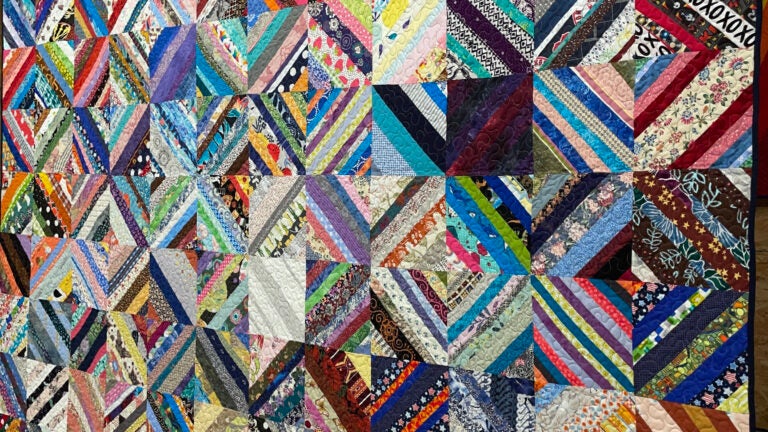 At Gather Here, the mission is in its name. The Cambridge fabric shop and sewing studio is a community hub, a place for all crafters, both new and experienced, to gather and make something meaningful.
Its customers love it so much that several of them recommended the store to Boston.com readers as one of the best local businesses in and around the city. One reader described it as an "amazingly warm and inclusive crafting store with both materials and classes for knitters [and] sewers.
"The owners are an active, caring, and important part of the local community. They support diversity both through their actions and their wonderful store window displays. They have worked incredibly hard to adapt a business that thrived due to face-to-face customer interaction to the stresses of the pandemic. They have a wonderful staff and a welcoming space to all."
For owner Virginia B. Johnson, who opened the shop in 2011, it's among the highest praise that she and her staff could receive. When Gather Here first opened its doors to customers, Johnson envisioned a space where people like herself, who had a love of crafting, could find a community and gain in-person access to the fabrics and yarn they use.
"People know that when they come together here, we are really interested in what they're making and why they chose to make the journey regardless if they're coming from down the street or across the river or they're in Boston for travel," Johnson said.
In addition to offering materials for sewing, knitting, crochet, embroidery, and quilting, the store also offers workshops to build on its customers' crafting skills and complete kits to craft at home.
"We talk a lot about how it is huge for adults to learn something new, to do something that is not what they studied in school or what they were trained to do on the job," she said. "Making people feel comfortable allows them to explore something that doesn't come naturally and that kind of celebration of trying something new, finding your craft path really matters to all of us."
That commitment to in-person customer service is what made the start of the pandemic in spring of 2020 so difficult for the store, said Johnson. With the limitations placed on non-essential businesses, Johnson initially wondered how the store could survive the moment, but it was the community that reminded her that their work could be translated into an online platform.
It wasn't long into the pandemic before Gather Here found its footing doing what it had already been doing for close to a decade — serving the community. The store partnered with the Boston Area Mask Initiative to make and distribute masks to those who needed them. The staff also created online tutorials to teach anyone interested how to sew their own masks.
"That energy really buoyed us into the summer of 2020," Johnson said. "We felt like we had a purpose and we felt like we were doing something positive when we were feeling pretty low."
While Johnson said she and her staff have been encouraged throughout the pandemic by the community, she still gives a lot of thought to balancing the needs of the Greater Boston crafting community while also supporting her staff, who like many retail workers, have been stretched thin by the demands of the pandemic.
"I think that 2020 and 2021 have been really exhausting for any person working in retail and so we've definitely cut down so that people have time to rest," she said.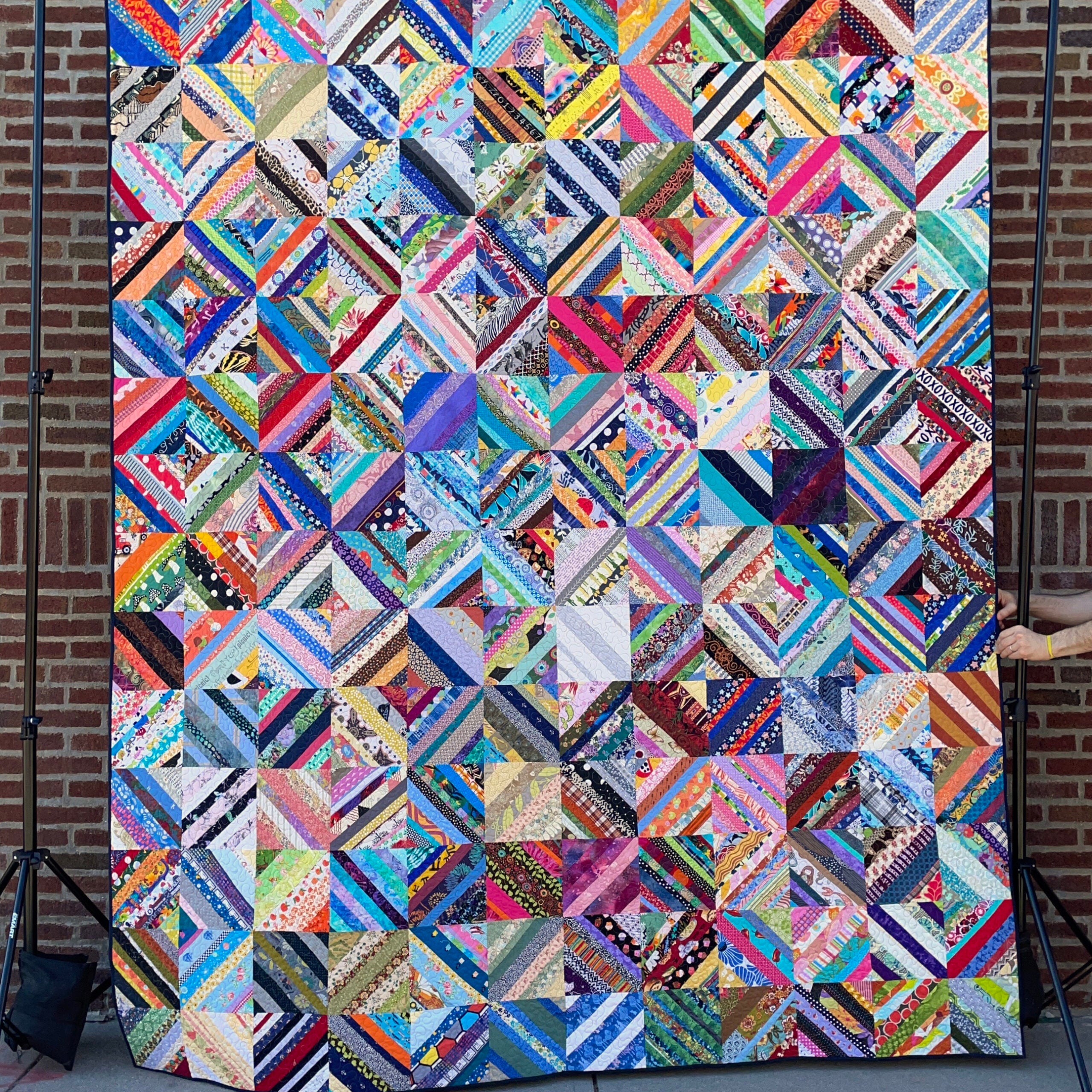 Gather Here continues to be a collection site for masks and customers still donate about two dozen masks homemade a week.
"Not only did they pivot to online ordering and curbside pickup, but they were also instrumental in the making and donation of hundreds of facemasks for our neighbors," a reader said of the shop. "They have consistently supported and promoted other local businesses, and are the best yarn and fabric shop around!"
The holiday season is a busy time for crafters and crafting shops like Gather Here, and the shop has taken advantage of the giving season by continuing its crafting for charity initiatives. Staff and volunteers have been sewing toiletry zipper bags to donate to local homeless shelters. Customers who can't sew are instead donating toiletries to go with the handmade bags. The Craft for Camberville project will continue into the new year, in large part because of the enthusiasm of the community participation in the project, said Johnson.
In the new year, customers can look forward to more projects like this and a new host of crafting workshops and tutorials from Gather Here.
"We have really taken the time to get to know the different people that choose to not only shop but congregate and interact with Gather Here and the team," Johnson said. "I think that us investing in the community and investing in each person who is dedicating their time to a creative journey shows and is reciprocated."
---
Gather Here is one of the dozens of local businesses recommended by readers as one of the best in Greater Boston. See our list of local businesses here and find the businesses listed in the interactive map below.