Readers Say
'Life will never be the same': Readers reflect on the COVID-19 pandemic three years later
"COVID-19 put everything into perspective — family, money, and everything in between."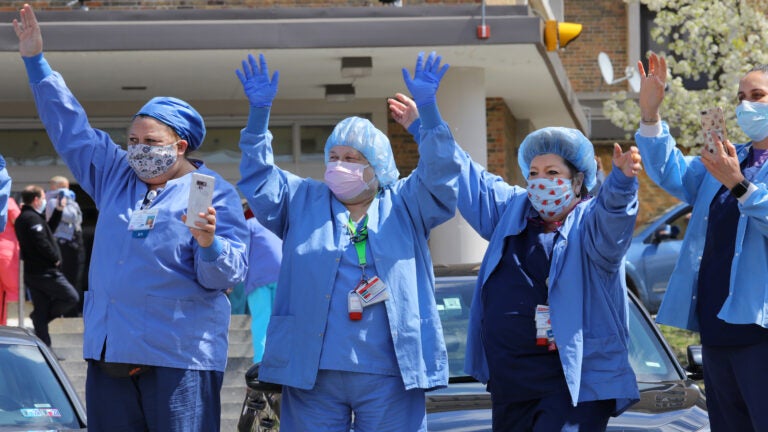 Three years ago this month, the world was hit with the first cases of what would become a yearslong pandemic. In the time since then, little about our lives has stayed the same.
While lockdowns are behind us, cases continue to be counted at both the local and global levels, and the impacts of the pandemic are far-reaching. We asked Boston.com readers to tell us what changes the pandemic brought to their own lives. Many readers took the time to reflect on where they were when COVID-19 first hit Massachusetts and how their lives look now.
Janet from Sandwich recalled empty shelves at the grocery store and struggling with loneliness in the early days of the pandemic.
"A new adjective needs to be created for the pandemic-specific anguish that was a combination of shock, survival, sadness, sorrow, and observing the insanity that was our country's broad-based reaction in many surprising pockets," she said.
That feeling of anguish is something that several advocates want to give space to acknowledge and process. Advocates are asking for the state to create an annual COVID-19 Remembrance Day, not tied to further politicize the pandemic, but to memorialize the lives lost, honor those fighting the disease at the frontlines, and recognize the people still suffering with long COVID or financial burdens caused by the pandemic.
Boston.com readers are among the millions of people whose lives have been affected — for better or worse — by COVID-19. Below you'll find a sampling of responses from readers sharing how the pandemic shaped the last three years of their lives.
Responses have been lightly edited for length and clarity.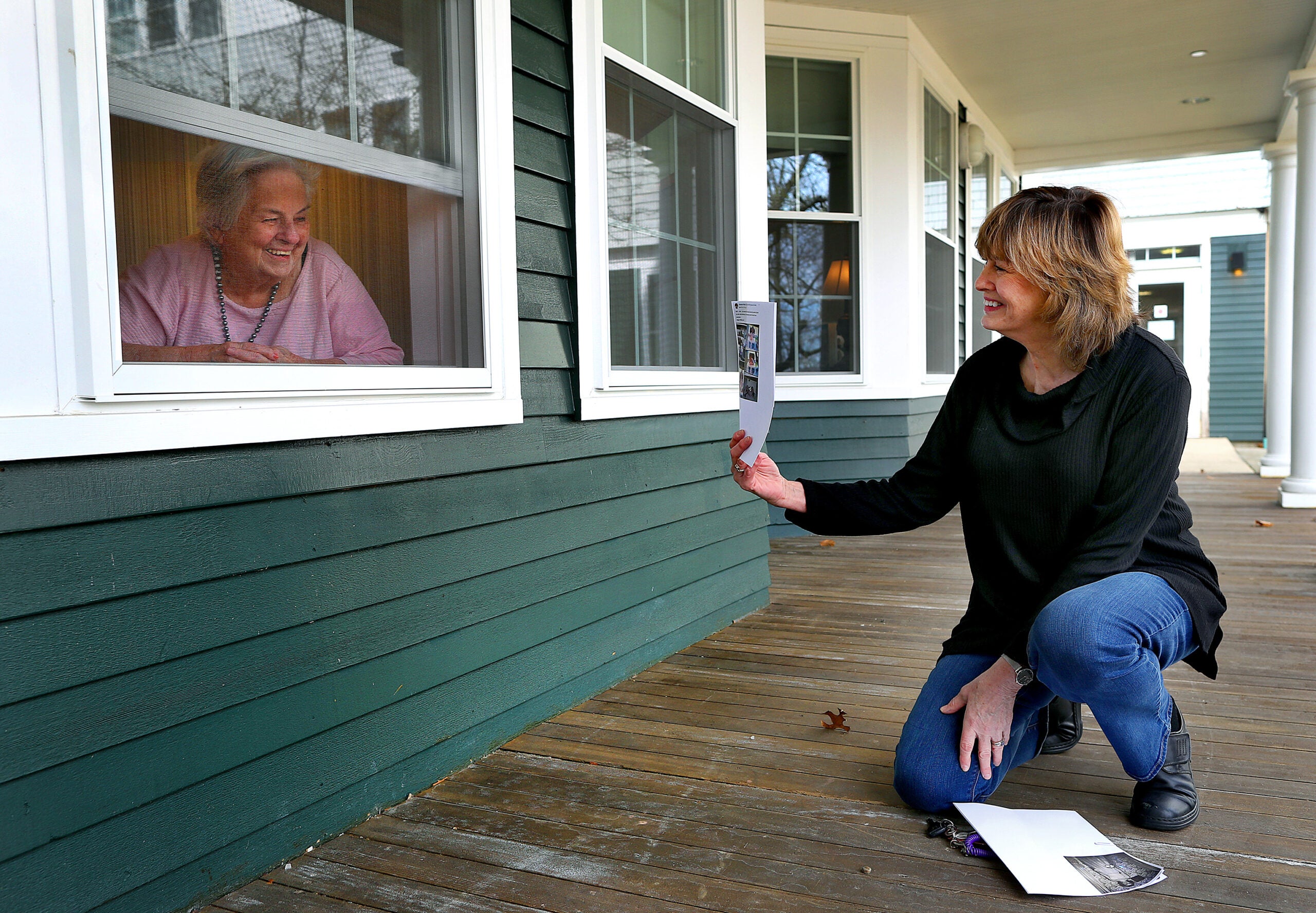 'COVID-19 put everything into perspective — family, money, and everything in between'
"I had my first baby on February 1, 2020, and had just done my first week of fieldwork for my occupational therapy assistant associate's degree program when the state shut down. My fieldwork was already delayed due to the birth of my daughter and was postponed again indefinitely. On the plus side, I got to stay home with my brand-new baby and my husband was able to work from home instead of driving from our house in Worcester to his office in Bedford. I finally finished my fieldwork and got my degree in May of 2021, one year later than anticipated. I also had my second child (a surprise pregnancy at 6 months postpartum). In some ways, the pandemic made my life easier. My husband has worked from home ever since. The delay in my fieldwork let me bond with my daughter. We likely wouldn't have our son if we had been stressed with fieldwork and a long commute." — Julia C., Worcester
"COVID-19 put everything into perspective — family, money, and everything in between. My wife was able to work fully remote for her job in Boston. This is not an option for my job. Instead of being away from home twelve hours a day, she was now home two days a week. Childcare was no longer an issue as our parents were much more willing to come over and watch our son while she worked upstairs with her commute now eliminated. It became evident early on that having her home was too perfect to pass up. When her office finally called everyone back to 100% in-person by the spring of 2022, she told them, 'See ya.' Yes, we took a pay cut with her out of the workforce, but we raise our own children instead of pawning them off on someone else, like daycare or with a relative, 12 hours a day. We never worry about who has the kids anymore and our family is happier." — Buck, Byfield
"My work closed down at the end of March, and I got to spend some quality time with our dog, who we had adopted in mid-December. There were a lot of hikes, binging 'Tiger King,' and puzzling. As 2020 came to an end, I started to realize that even if the worst was over, we would not be going back to normal anytime soon. And then, in January 2021, came the job offer.
"My boyfriend works for Moderna, so he had been very busy all throughout the pandemic. He was asked to move to Europe to oversee the production of the COVID-19 vaccine, and I was immediately all in. The lease of our apartment was up in June, I hadn't seen my family in a long time and was eager for a change. But my boyfriend wasn't convinced. He had never done anything like this, and he was not a big risk-taker.
"We knew we didn't want to stay in our apartment no matter what would happen, so we started looking at houses, made an offer, and against our expectations, our first offer ended up being our only offer. So that sealed the deal: we would be moving into our new house, and not to Switzerland. Little did we know that Moderna was so eager to get us there, they offered to rent out the house for us as well as cover our expenses in Switzerland. We realized that this was too good an opportunity to pass up, so we packed our bags and moved to Switzerland in June 2021, two months after purchasing our house in Weymouth.
"We moved back in August of 2022, grateful for the experience that we had in Switzerland, but also happy to be back home. The experience in Switzerland has also opened doors for my boyfriend, and I could not be prouder of him. So while the pandemic wasn't easy for either of us, I think we got out better than most people. We were both lucky enough to not lose any family members to the disease and although I took a lot of COVID tests, my first positive wasn't until October 2022. And because I had my booster shot, I was in bed for a day and a half and unpacking boxes for the rest of my isolation." — Meliena, Weymouth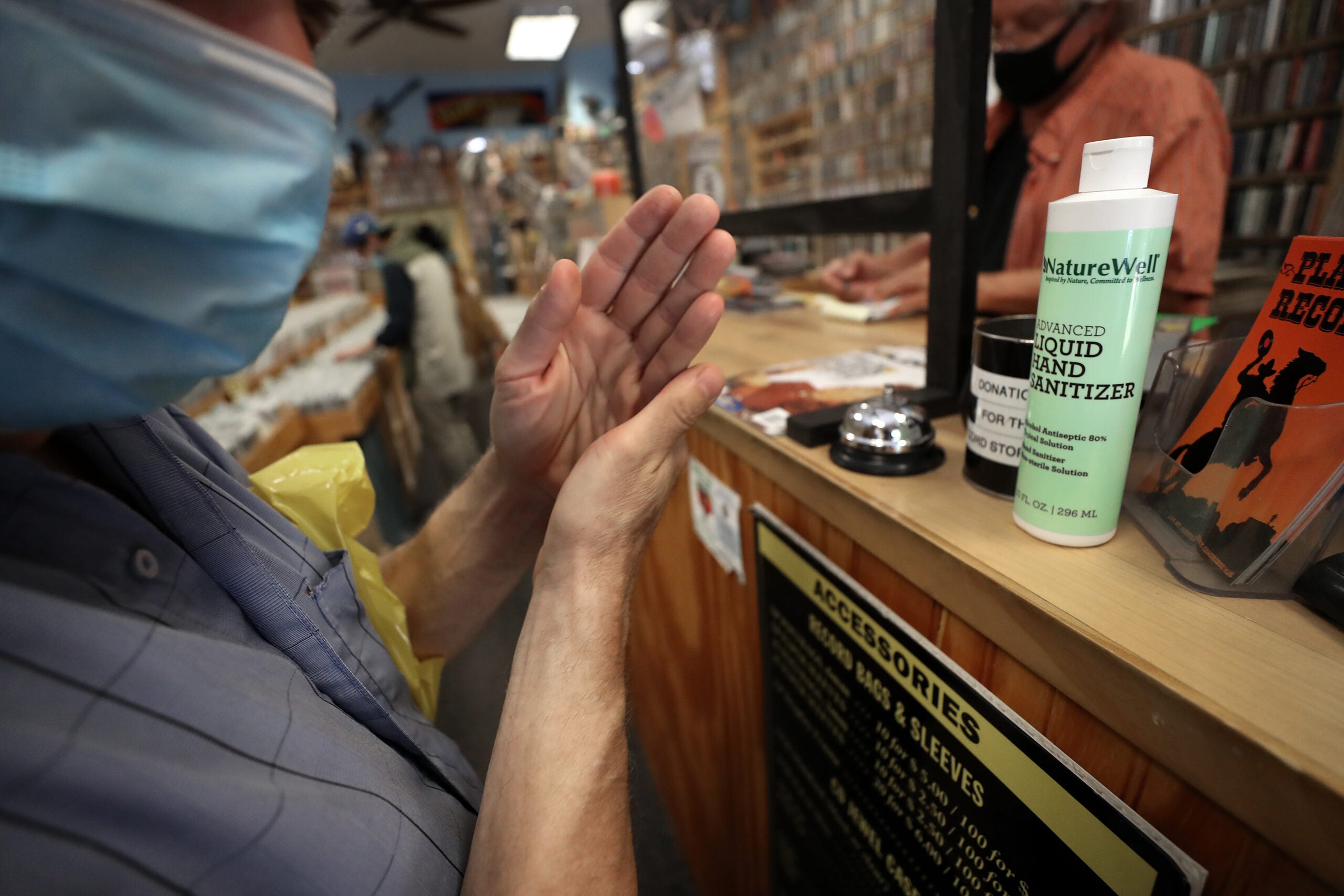 'Everyone was laid off, including me'
"When the pandemic began, my team had completed a three-week work-from-home period in January due to office renovations, so my team was able to continue working with no delays. The rest of the company took a major hit and it was a full month before everyone was able to work from home. The company had two divisions, consumer and government. Sales from the consumer business unit stopped completely with the closures. After a full year of zero sales, the consumer business unit was closed down and everyone was laid off, including me. The physical office I worked at was closed down. It took me almost a full year to find a new job. My savings have still not recovered from living off of it for that layoff time." — Wayne, Tewksbury
"Crushed me financially, then along comes inflation. The compounding effect is devastating! No agencies would help. They kept saying I made too little to help. I lived in Boston on the stimulus checks. This state helps everyone, except for the people in the higher age brackets. It's like you don't exist once you hit 60." — R.D., Waltham
"I worked, in my small office (four employees) throughout the pandemic. Have yet to get COVID so the disease itself didn't hurt me but our response as a country DID impact me in that my business was essentially gone. Seventy percent lost in 2020 and 50% lost in 2021. We shut it down in 2022." — Jack M., Truro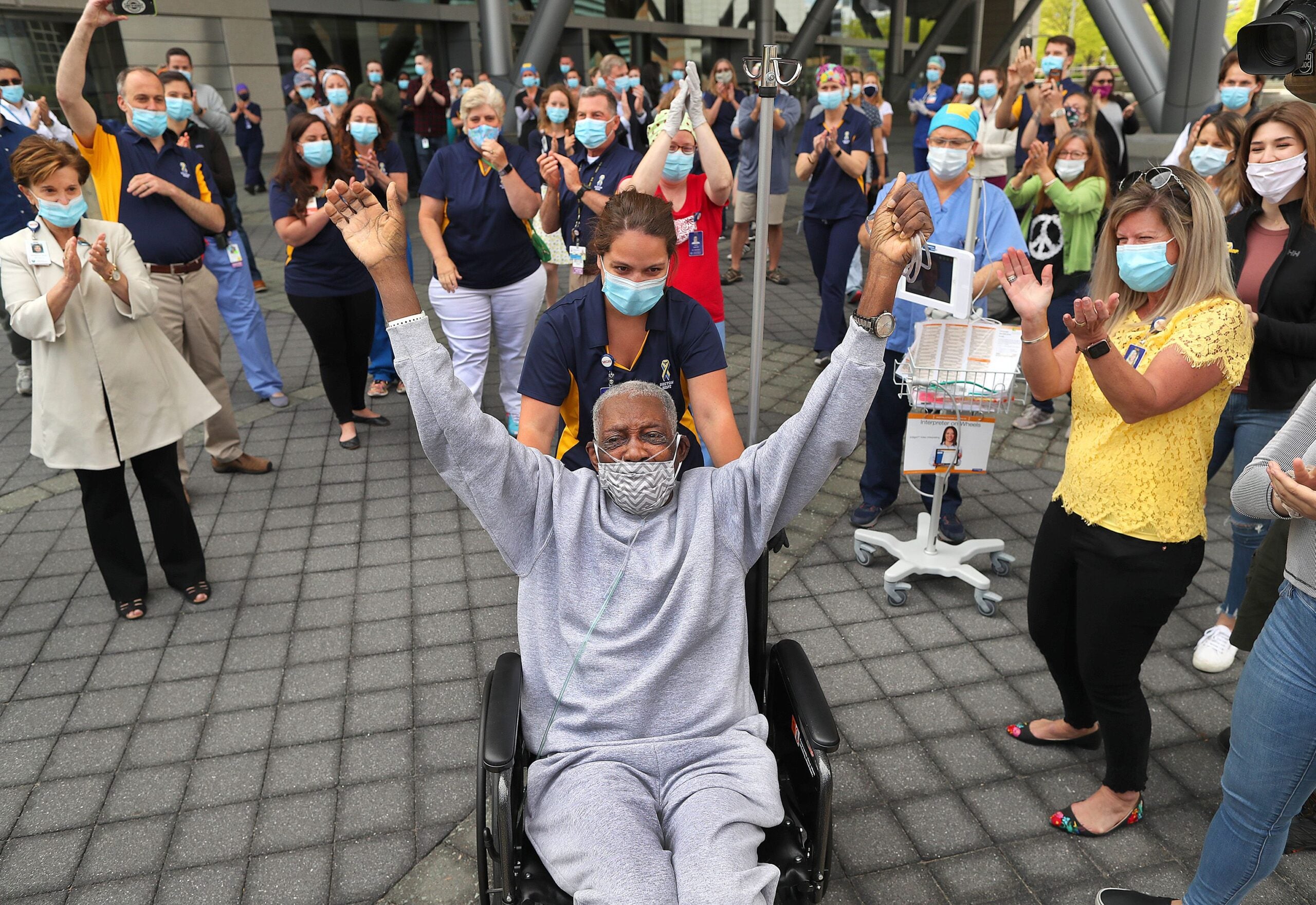 'I will never be able to see my mom's smile again'
"My mom wasn't just a number of all those who died of COVID-19. She is my hero! My mom fought on life support from November 5, 2020, to December 21, 2020, at 7:30 a.m. No one will understand the feeling of going on Zoom to have a call to a lifeless body. The pain was so unreal, the calls, the prayers, the missed hugs, the missed conversation, the missed smiles, and most importantly the missed holding hands. I will never be able to go around town with my best friend anymore. I will never be able to see my mom's smile again or comb her hair. I will never be able to be her go-to child. I will never forget how her soul and strength entered my body just like so many others who lost their family members, neighbors, clergy people, and friends. Please help us remember all their souls. When we remember their souls, we remember the love they have for us will never be forgotten." — Sky J., Silver Spring, Md.
"It was a haunting time. I tested positive for COVID two weeks before Christmas before there were any vaccines. I counted down the days of quarantine (14 at the time) on our advent calendar, wondering with each passing day if my world, my body, my breathing, and my smell would change. Very thankful, after quarantine, that I was relatively unscathed (other than one day of seasick-like dizziness) and devastated when our son ended up with a less-than-merciful rendition of this strange and unusual virus. His COVID caused three hospitalizations and an autoimmune disease that would change his and our world. Through it all, I was thankful to have quiet days working remotely without the exhausting commute, spending time with family, having the time to bake and cook, and spending beautiful last days with our aging and sage furry friend. I learned to appreciate what really mattered." — Anonymous
"I had COVID in the first wave and got sick on March 19 of 2020. I wasn't hospitalized but didn't return to normal physically until October 2020. The entire experience traumatized me and I am still working on rebuilding my pre-pandemic way of living. Being part of the first wave was terribly unsettling because there was the illness and the unknown of the outcome. The hospitals were over capacity and only the direst cases were treated; the rest were sent home to wonder about our outcome. There are still mental scars as if it were a time of war. The isolation and fear have left their mark, even three years on." — Nick T., Williamstown
"The pandemic is not over. For those of us who are immunocompromised or love someone who is, we have to balance every daily decision based on risk. We still wear masks indoors and outdoors in crowds. People are still dying every day from this horrible disease. And those who have long COVID are suffering greatly. If you see someone wearing a mask, we're not doing it because we're trying to make a political statement. We're just trying to survive." — Amy, Quincy
"My life will never be the same. I got married in the fall of 2021. My health has always been an issue, so masks and vaccines were required. Just a few months later, I was diagnosed as severely immunocompromised. We were already very COVID cautious, but now are entirely isolated. No friends over, no going out, curbside pickup for groceries. We only go to doctors' appointments. My husband and I are miserable. It feels like we have no life right now. The fact that protections keep getting removed and people are going back to normal has my medical team asking us to buckle down even more. We constantly have to fight with family members to keep ourselves safe. I caught a cold in the fall of 2022, not even COVID, and was hospitalized. I fear that I will get COVID and that no one cares to keep the already disabled from getting worse. COVID is not endemic yet. It can be, but it's imperative that precautions are not only kept in place but mandated." — Sarah H., Reading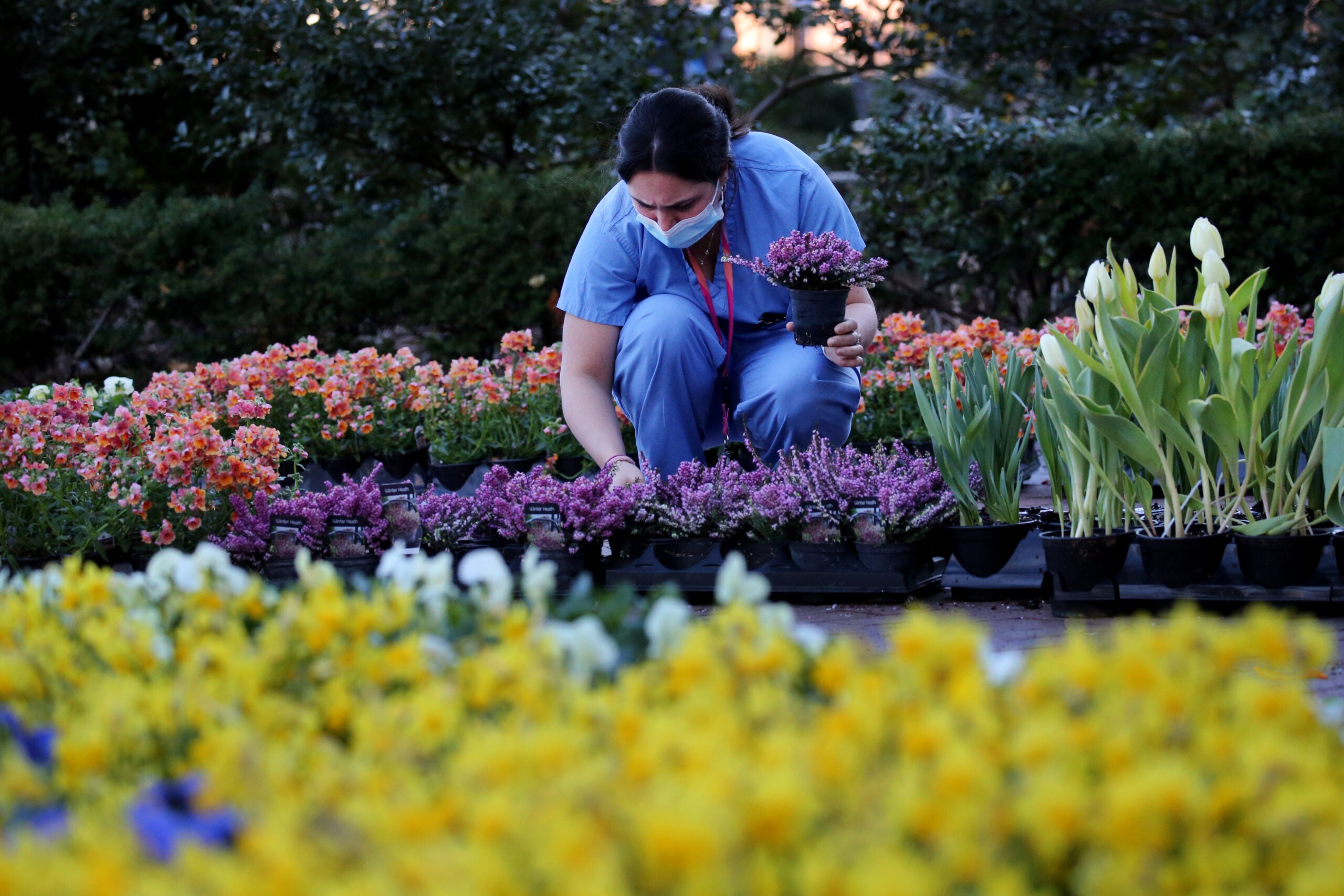 'The absolute toughest part of the pandemic was not being able to hug our daughter, the nurse, for 106 days'
"It impacted us as a family in many ways. Our middle daughter and I returned home from spring training in Fort Myers on March 10, just as the WHO was declaring a global pandemic. My wife and youngest daughter are public school teachers so they were sent home in March, not to return to their classrooms until the fall of 2020 and providing virtual classes daily. Our oldest daughter was a Ph.D. student and she was soon completely remote. Our son and his wife were due August of 2020 to have their first baby. That experience was drastically changed and it would be more than two months after the birth that we'd be able to hold our grandson.
"I work in healthcare so my days were long and our business model changed within weeks with most "healthy" patients staying away from healthcare institutions. The ones you did see most likely had COVID-19. When I got home I'd change in our basement and immediately showered to prevent the possibility of spread. Our middle daughter was a nurse at [Beth Israel Deaconess Medical Center] in Boston. The absolute toughest part of the pandemic was not being able to hug our daughter, the nurse, for 106 days as she didn't want to infect us. When that time came in June of 2020, I couldn't believe how wonderful a simple hug could be!
"On December 28, our daughter the nurse was offered the Moderna vaccine. What an amazing night. We all drove her into BIDMC so she could get her shot. I followed her and got my first dose on December 31. Never was I so thankful for all the brave and intelligent scientists who worked tirelessly for nine months to give us hope. It's been a long three years, but the light at the end of the tunnel just keeps getting brighter. We learned a great deal from the pandemic. Hopefully, those lessons learned won't be forgotten and the togetherness we so missed will always be there." — Brian M., Easton
Boston.com occasionally interacts with readers by conducting informal polls and surveys. These results should be read as an unscientific gauge of readers' opinion.
Boston.com Today
Sign up to receive the latest headlines in your inbox each morning.