Readers Say
'Slainte': Readers share their memories of Sligo Pub
The neighborhood spot will close in June.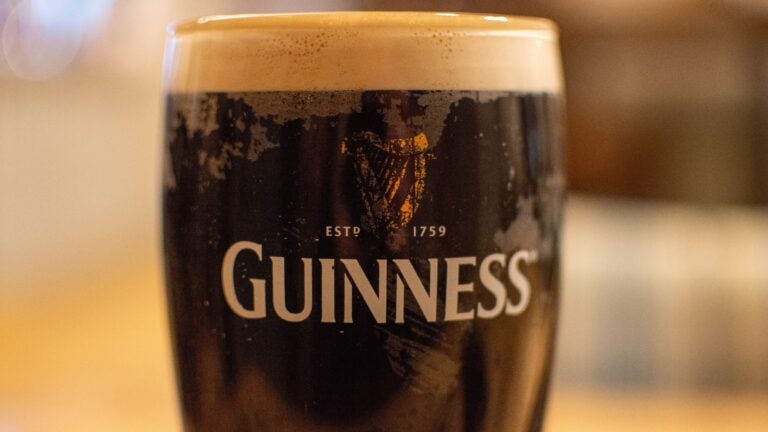 Somerville residents have heard the news: iconic local bar Sligo Pub will be shuttering next month. The casual spot has been serving drinks for over 75 years. Sligo Pub announced the closing on Facebook last Thursday, inviting customers to come say goodbye.
"It has been a difficult decision, but after careful consideration, we have come to the conclusion that it is time to close our family business, which has been a part of this community for several decades," the Facebook post stated. "Our memories of the good times, the countless friendships, relationships, and connections that we have made will be cherished forever."
While the post did not state the reason for the closure, the Somerville Planning Board approved plans last fall for a mixed-use building that would displace many Davis Square businesses. Kelly Melin, who runs Sligo Pub, told Boston.com at the time that the displacement would likely result in permanent closure.
We asked readers for their favorite memories of Sligo Pub, and many formed lasting connections at the bar; some even turned into marriages. Here's what Sligo Pub meant to nine Boston.com readers.
"I had my first legal drink at Sligo Pub 30 years ago. My daughter is turning 21 on May 30, and we plan to go there for her first legal drink, before Sligo closes."

—Jill M., Acton
"I met my husband at Sligo 20 years ago this December! Best local pub during the years I lived in Somerville. RIP Sligo."

—MK M., Manchester, N.H.
"Didn't want to go out on a dreary Saturday night, but friends convinced me to meet them at Sligo for another friend's birthday. Everyone was a few drinks ahead, and I was in a grumpy mood as I ordered a Guinness. Looked to my right, and saw a handsome stranger (drinking alone in a sports coat) lift his shot glass and cheers to himself in the mirror behind the bar. I asked him if he just toasted to himself, which led to a conversation that lasted long after my friends left the bar.

Seven and a half years, marriage, and three kids later, that minute as I waited for my Guinness changed the course of both of our lives. I'll never forget that moment, that spot at the Sligo bar where I looked to my right and everything changed."

—Julie M., Cambridge
"Years ago, my wife and I would run as fast as we could — with two kids in the jog stroller — just to get into Sligo! We'd put the kids in the bar, and the staff and locals would mind them as we enjoyed the Guinness! Slainte!"

—Mark S., West Roxbury
"Back in the early 2000s, I remember the night when my very [drunk] roommate, sitting askew on a Sligo barstool, told me and my very new girlfriend that we looked great together. She was right, as we have been married for nearly 15 years."

—Evan, Wakefield
"Too many to list really. All I know is there was no nicer men's room in all of Somerville! Roomy and airy."

—Jason, Lexington
"My friends got married on Prospect Hill, and we had that after party reception at Sligo."

—Craig, Los Angeles, Calif.
"Good drinks, great place to chill."

—Jenna, Boston
"I was there when Bryce Florie was pitching, and a comebacker hit him in the face, thus ending his career. Drank there a bunch of times. Not trying to be morose, but it was sadly memorable. It was back when you could smoke in bars and that place was super smokey. Alas, the good ole days."

—Mr. Finn, Davis Square
Sign up for The Dish
Stay up to date on the latest food news from Boston.com.