Readers Say
Readers share their photos, reactions of 'The Embrace'
Readers shared their photos and reflections of the new sculpture honoring Martin Luther King Jr.'s legacy.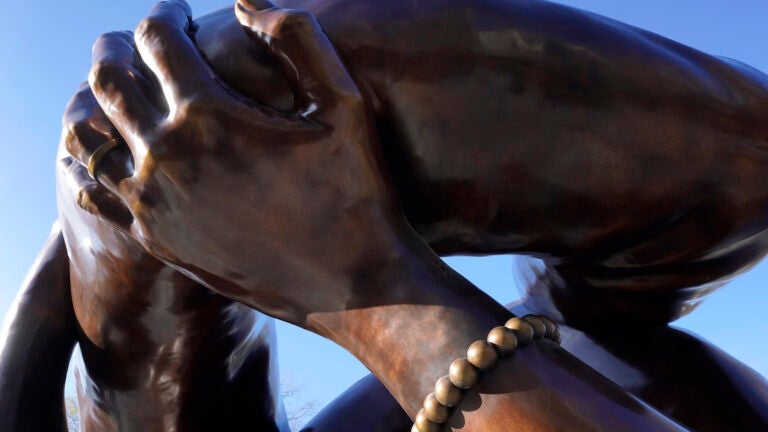 Boston officially unveiled "The Embrace" on Friday, bringing people together to get a first look at the new public art addition to the Boston Common.
"The Embrace" commemorates the work of Martin Luther King Jr. and Coretta Scott King, and is located within the 1965 Freedom Plaza, which honors the 69 civil rights leaders who worked with the Kings during their time in Boston. The 38,000 pound sculpture now stands as a symbol of justice, equity, and love.
Upon its unveiling, we asked readers to share their photos of the sculpture and their impression of the memorial. Below are some of the submissions we received.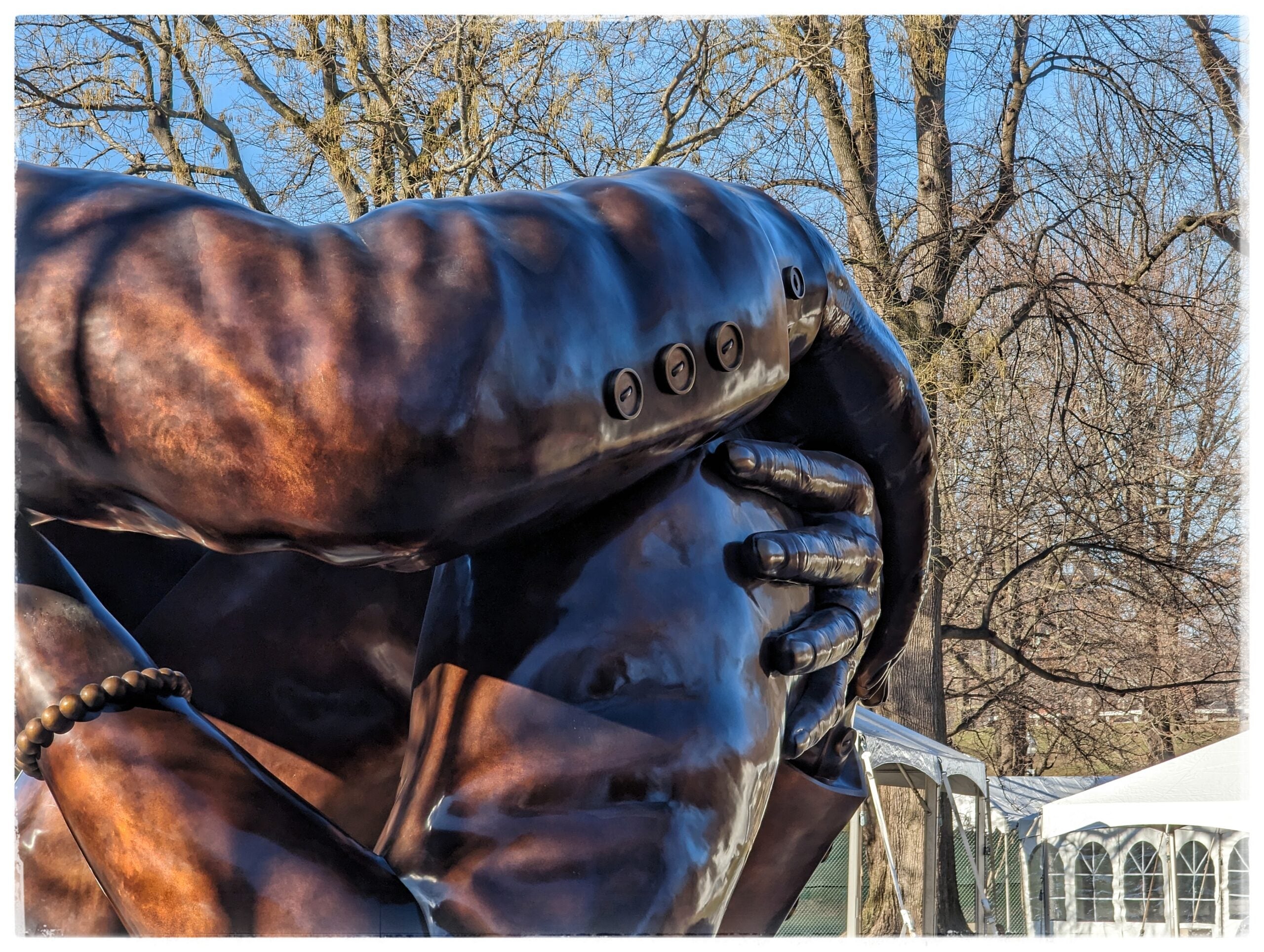 "A warm hug, a message of healing together!"

Anton, Chinatown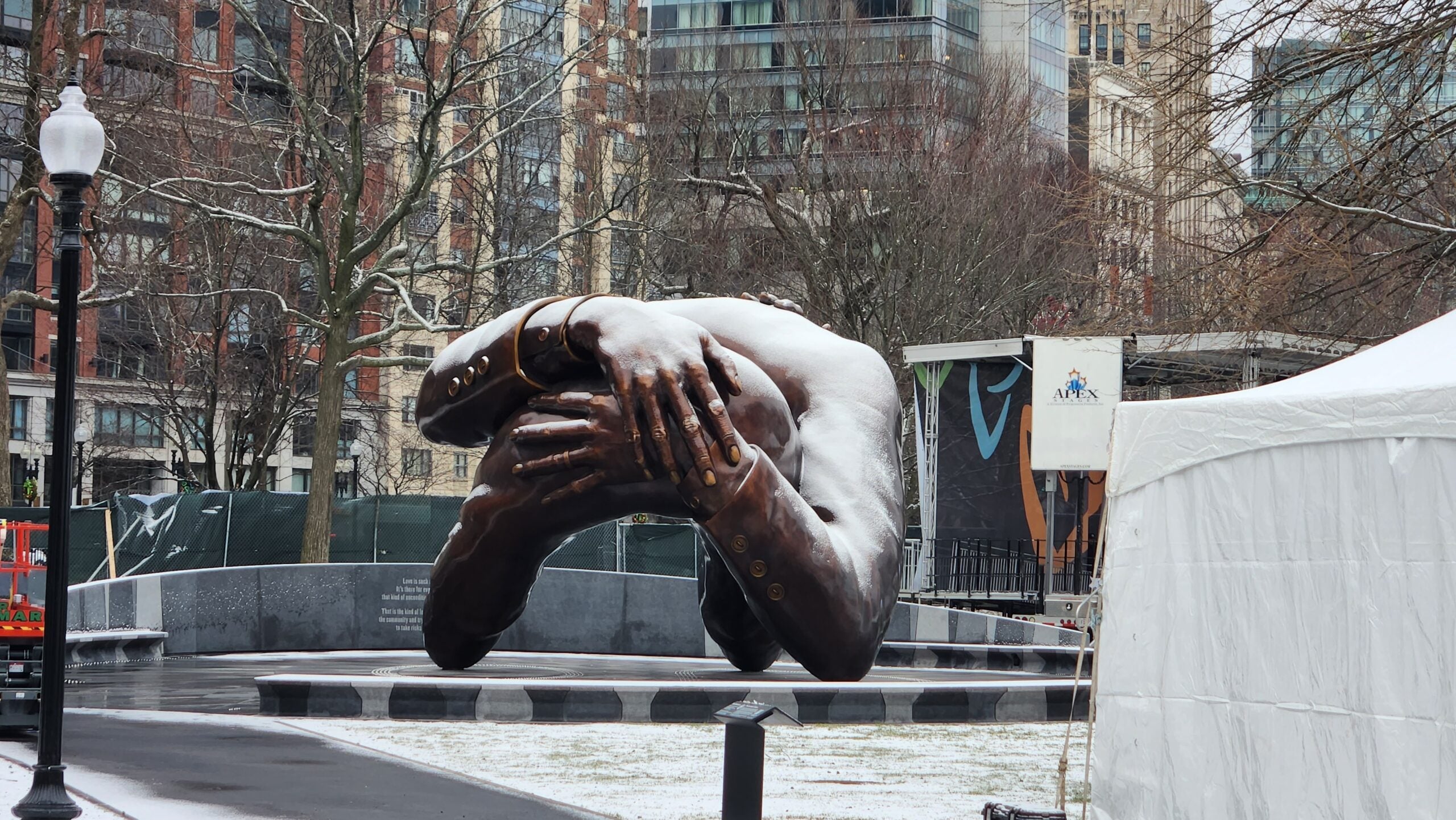 "I took a sneak peek the Thursday before it opened. The morning snow dusting gently covered the top of the sculpture. I love the design, and I look forward to walking and biking past this on my morning commute. Great addition to our city."

Jon R., Somerville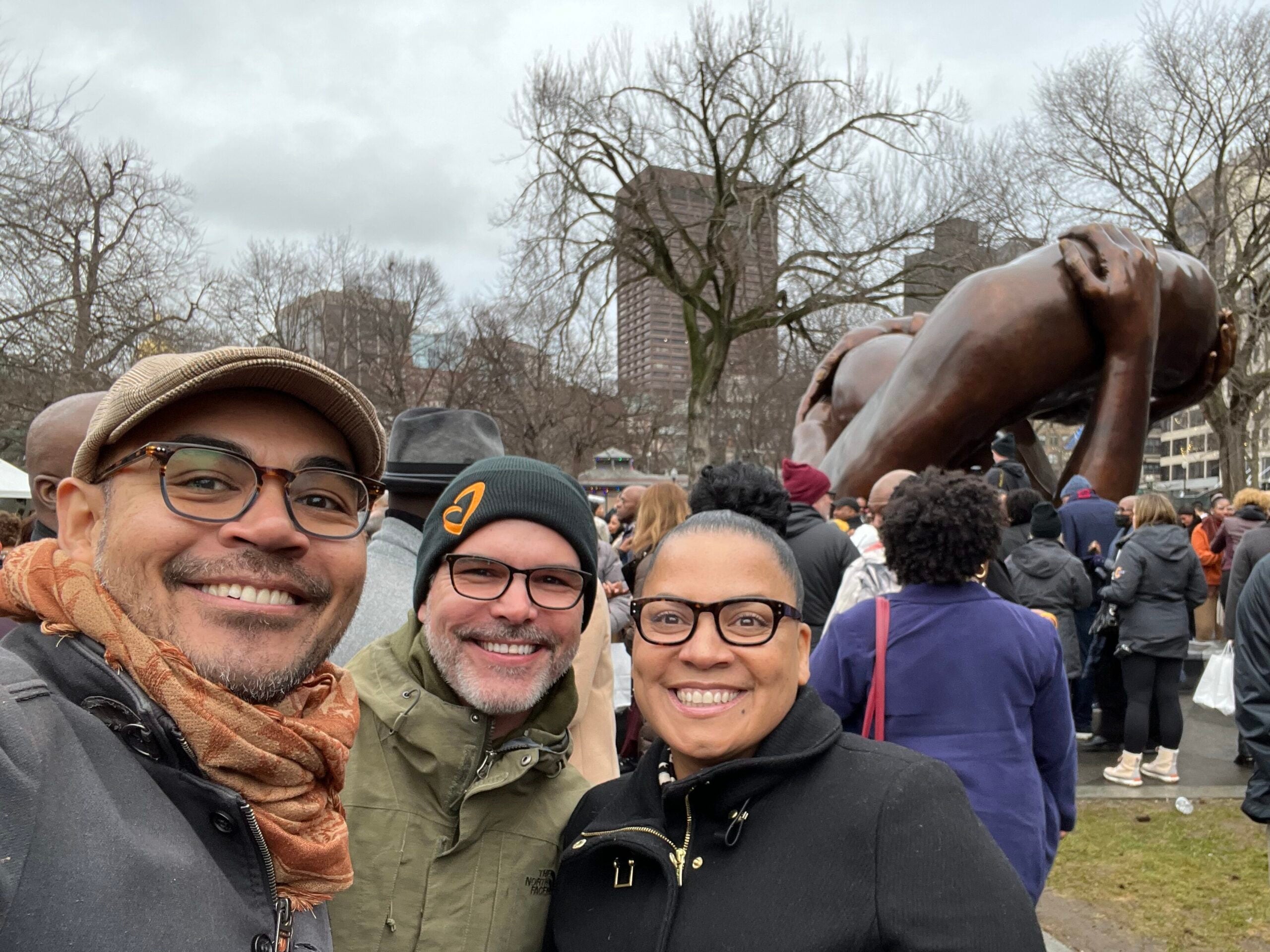 "Incredible to witness this moment in Boston and national history."

Jay V., Roxbury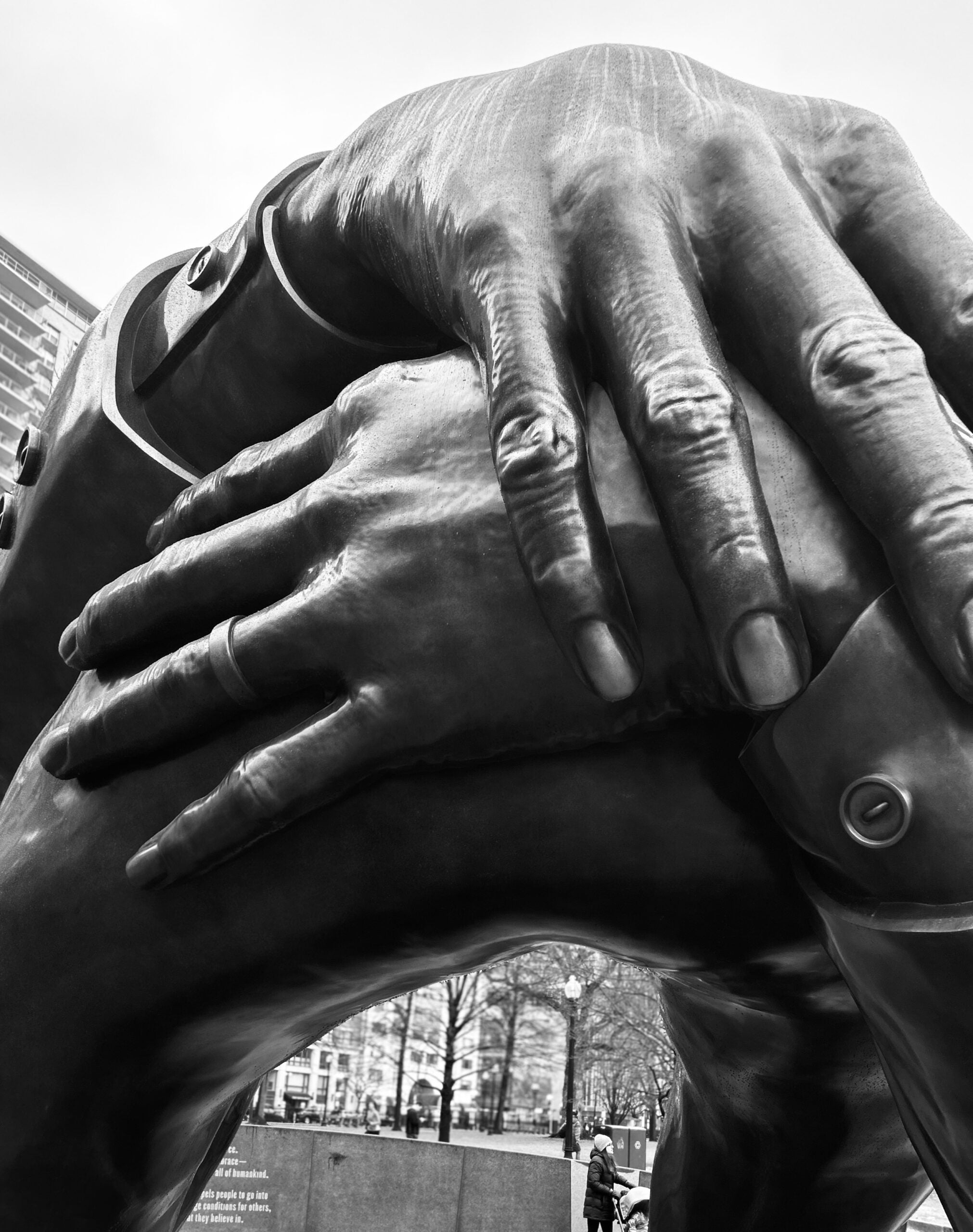 "I have mixed feelings about the memorial. I think the artist is talented, but they didn't consider all the angles and how they would be perceived. I don't think it fits in the Common but would at the ICA.

Coleen O., Braintree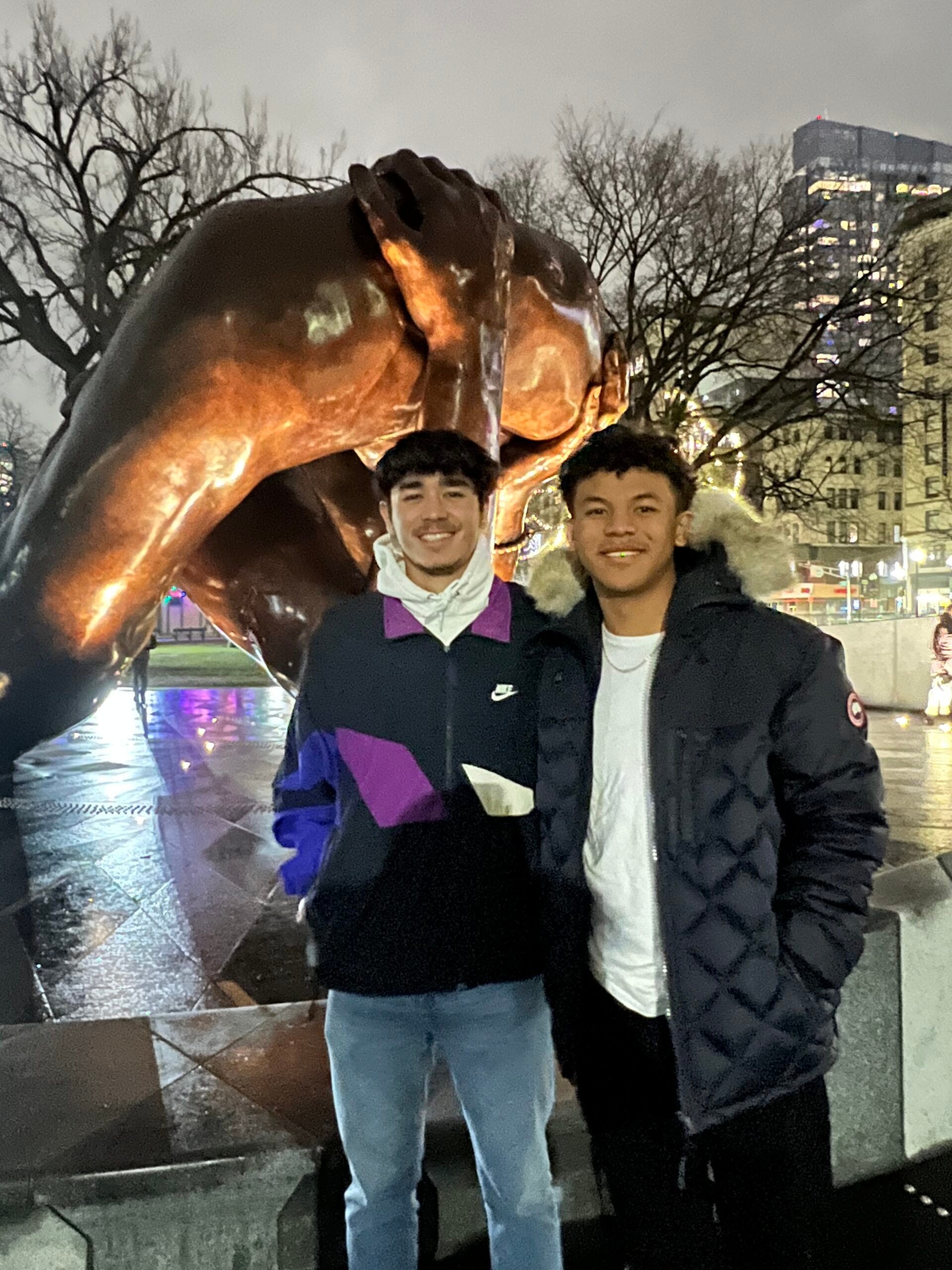 "Powerful."

Michelle L.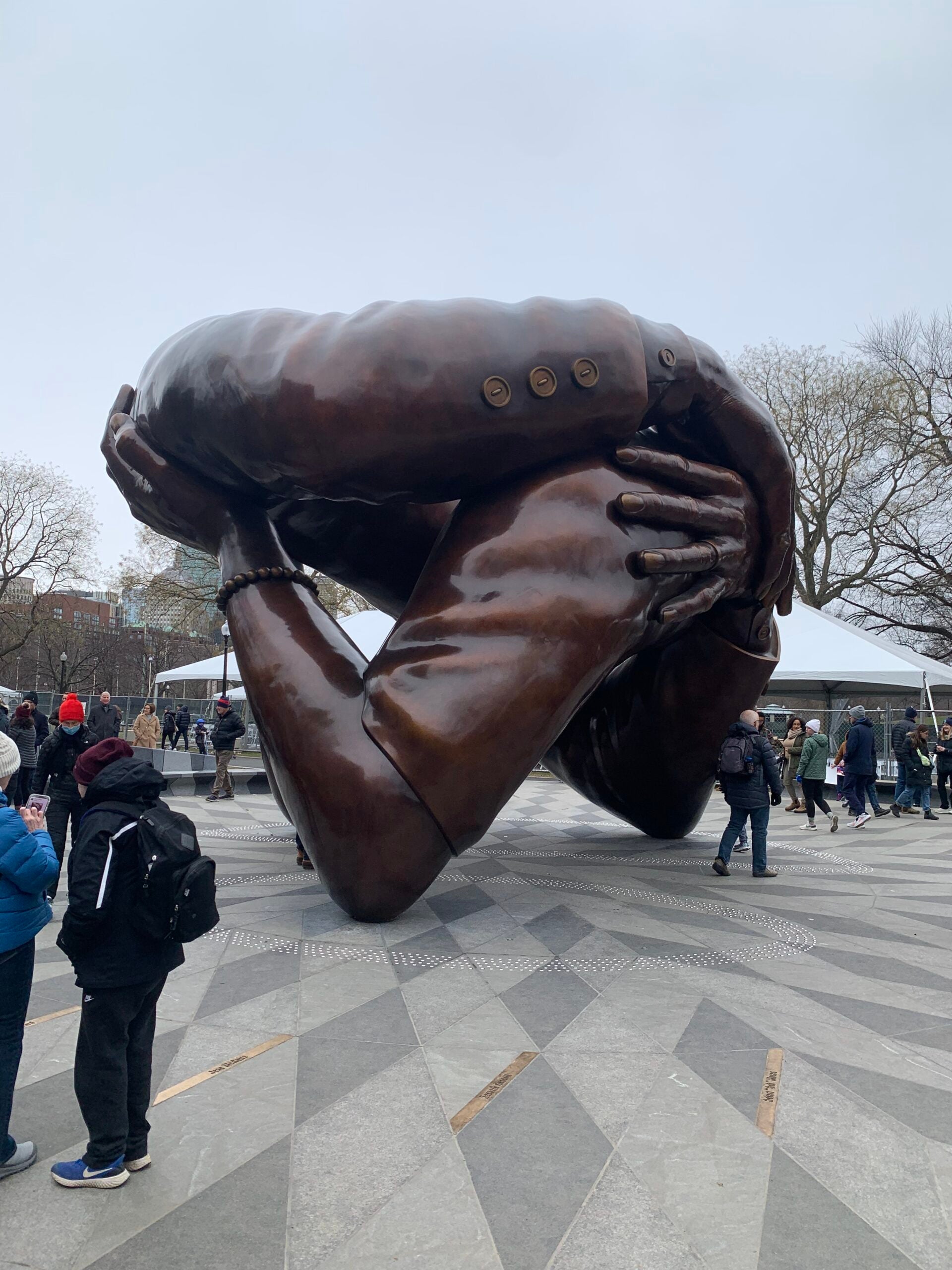 "It's powerful and amazingly beautiful, not just representing what a simple hug means but what strength it brings. At points it looks like two hearts intertwined. So glad Boston did this homage."

D.P.R., Newton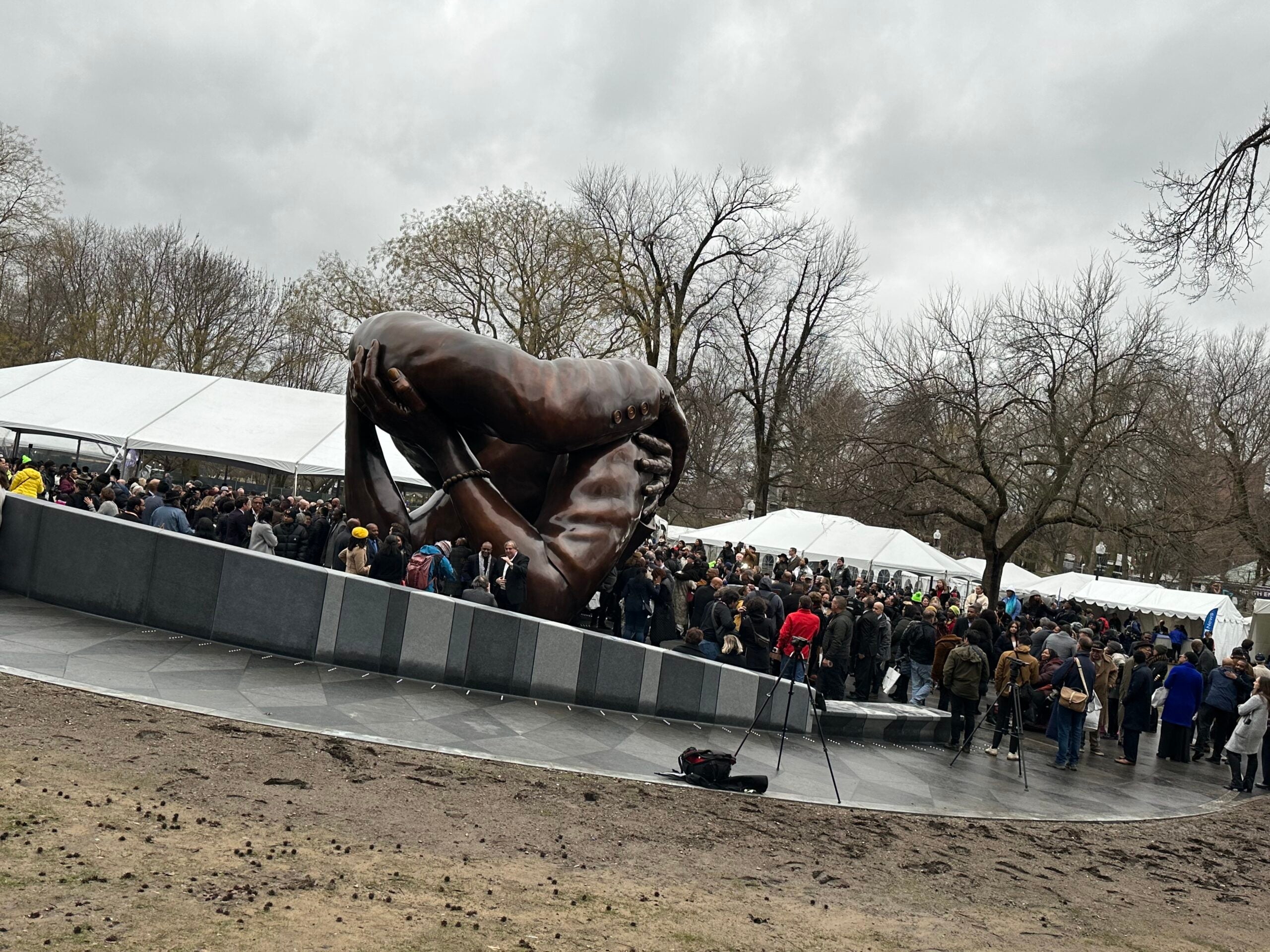 "The Memorial is meaningful, moving, and inspirational — as was the event! Thank you for amplifying the life of the amazing Coretta Scott King in addition to her incredible husband, Dr. Martin Luther King."

Fredie K., Needham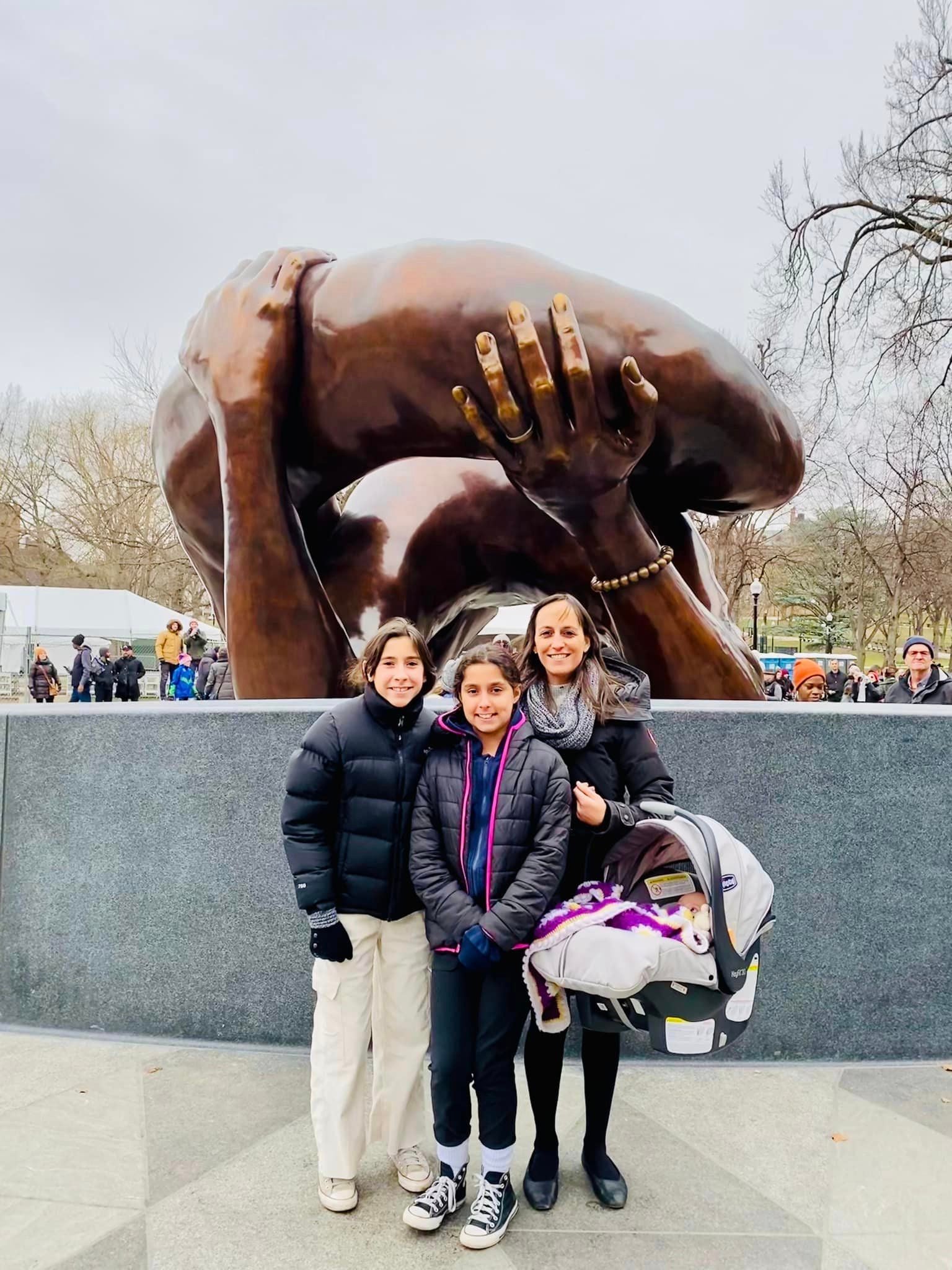 "It was extraordinary. I wanted to show my daughters the importance of this piece of public art and its significance. They really enjoyed being able to walk around and through the piece. Each angle provides a different view and experience. It felt like the piece itself was embracing as you walked through it."

Carla P., Lexington