Readers Say
'Cats rule, dogs drool': Boston.com readers weigh in on the cat state debate
"Dogs can't purr."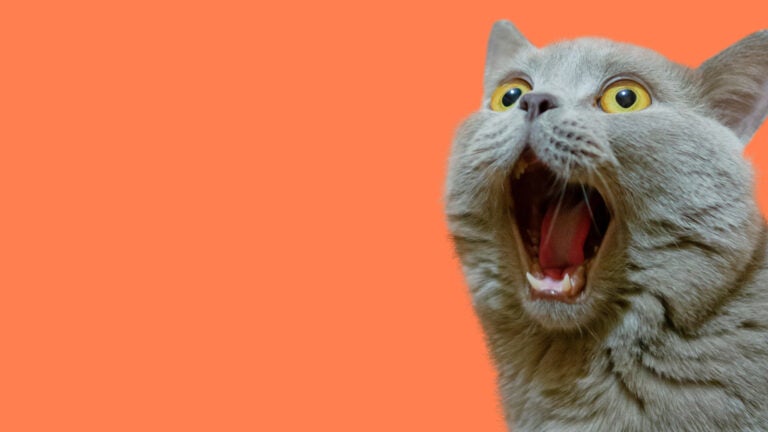 Well, it seems we may have goofed — or should we say woofed?
You may recall that we expressed skepticism at the results of a recent survey from time2play.com declaring Massachusetts a "cat state." But it seems Boston.com readers agree: Feline friends outrank canine companions when it comes to pet preferences around these parts.
"Cats have a deep reservoir of affection without the slavish behavior of dogs," noted Janet S. of Brookline. "So dignified, especially when cleaning themselves."
Be that as it may, dog owners didn't just roll over (so to speak). You get "unconditional love from a dog," Christopher of Waltham insisted. "Cats are just roommates."
It was pretty close, too — of the more than 250 Boston.com readers who responded to our poll, 37% declared Mass. a cat state, but 33% came out for dogs; a sizable 23%, meanwhile, called it a tie.
Would you classify Massachusetts as a dog state or a cat state?
Dog state
Cat state
It's a tie
Neither
Other
What pet(s) do you own? Check all that apply.
Cat(s)
Dog(s)
Rabbit(s)
Hamster(s)/Guinea pig(s) or other rodents
Fish
Some kind of reptile
None
Other
You actually might have expected the margin to be wider, given that 65% of respondents identified as cat owners, and only 37% said they had dogs. Might some of the cat folks crossed over to the dark, er, dog side? That's between them and their tabbies.
(Also, a main reason cat owners seemed to have for preferring them over dogs is that you can leave them home alone longer. That doesn't sound like "Lassie Come Home"-level devotion to us, but what do we know?)
Regardless, arguments on both — and neither — sides were vociferous, to say the least. See below for what readers had to say in defense of their pets of choice.
Some responses may have been edited for length or clarity.
Why do you think your pet is the best kind of pet to have?
CATS: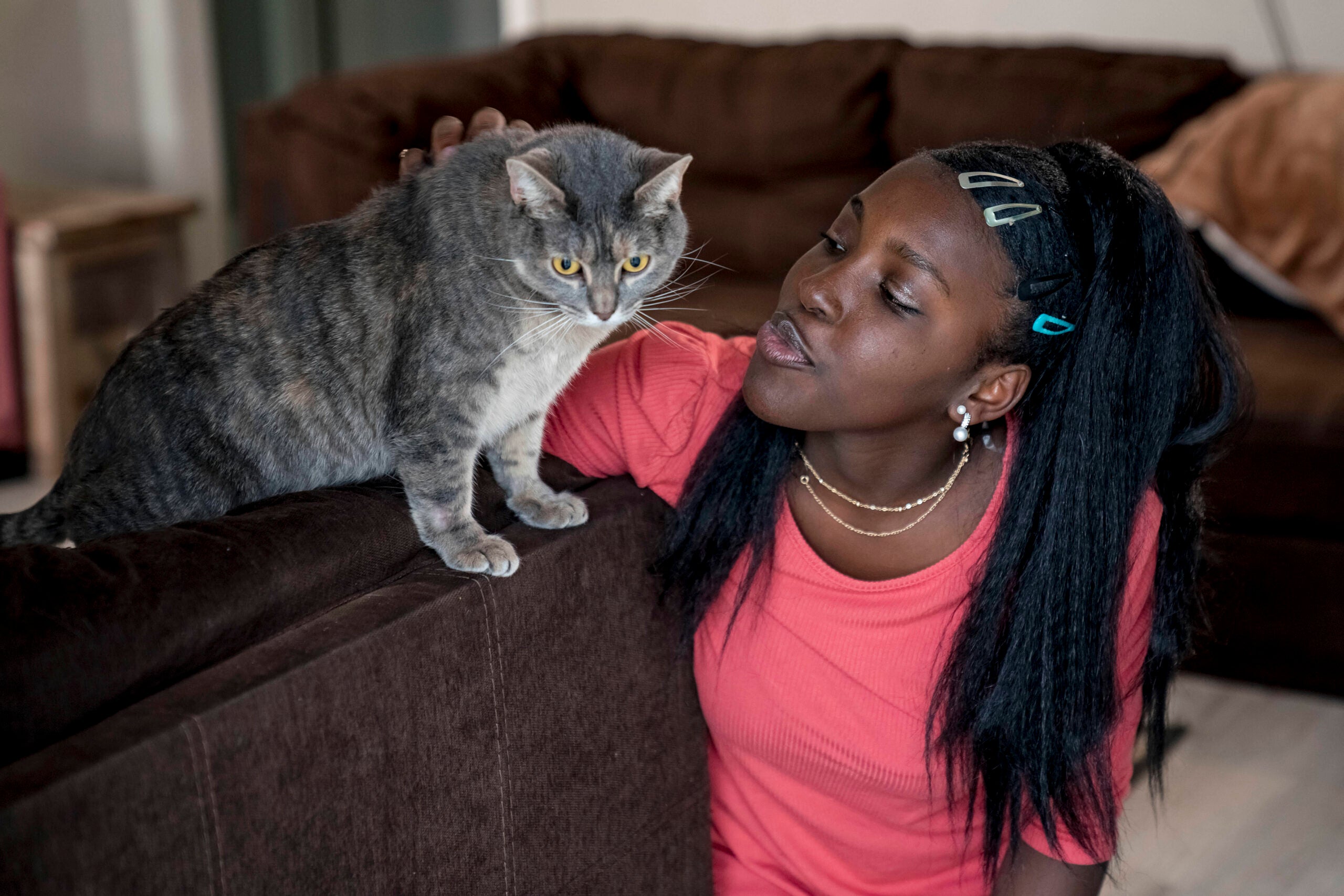 "Cats are independent souls. They're not suckers." — Cassie, Seekonk
"They're soft to the touch. Huggable and kissable. Beautiful. And do come when called." — Kipper, Lexington
"They're so easy. We can take a weekend trip and the cats will be perfectly content, probably happy to have the place to themselves for a few days. You can't do that with a dog." — Joshua, Dorchester
"Cats are the best. They are relatively low maintenance and like attention but don't demand it 24/7 like dogs do. My cats love being petted and played with and are very fun to watch." — Winter, Pittsfield
"Our cats are easy to care for, loving (when we've earned it), very smart, highly entertaining, clean, calming, and spirited. Each cat has a unique personality and brings joy and life to our home. What more could you possibly want?" — Danielle J., Chatham
"They are low maintenance pets that generally love their humans. They can be ornery a—holes as well … which keeps ya on your toes." — Anonymous
"Cats — dogs are too much work, too much energy, too dirty. I love them if they're other people's, I just can't with the energy." — Alex, West Roxbury
"I live in elderly/persons with disabilities subsidized housing. I think a relatively inexpensive, easy-to-care pet, such as a cat, is appropriate. I have a very healthy, elderly cat acquired from a local rescue — which is the right pet for me. I think that the majority of people who live in places like where I live are not capable of owning a small dog and are not responsible dog owners. In my building, none of the dogs are obedience trained. All of the dogs are obese — they're overfed and not exercised enough. Some dogs are not properly socialized: jump, aggressively bark at people, howl when the owner leaves, etc. I think it's reasonable for urban landlords to require that dog-owning tenants show proof that their dogs are properly socialized and trained, by requiring that adult dogs and owners have received the American Kennel Association's Canine Good Citizen award." — BD, Somerville
"Dogs can't purr. (And I certainly agree that some cats have better motors than others, but they're all lovable.)" — Gilbert, South Shore
"Litter box vs. walking outside in a blizzard or a heat wave? This is not even a question. Cats are better, period." — Shelley, Revere
"I prefer cats to dogs. My cat, 'Dr. Livingston,' sits politely in my Land Rover as I drive, which some unruly canine never would do. Cats are wonderful companions who enjoy the finer things in life, such as NPR and expensive ice cream. Dogs are so unrefined!" — Blaine, Dover
"Personality or … Purr-sonality." — CML, Lakeville
"Cats are extremely intelligent. They have a social structure that is different than a human's social structure, which is why so many humans find them hard to understand. They are regal, dignified, and they take no s—t. Cats are extremely intelligent and social. They have learned how to communicate with us using our own ways of communication! For instance, they meow at us, but they don't use meows to communicate with each other. This is huge, this is beyond what most species are capable of." — Elizabeth, Medford
"Cats rule, dogs drool. End of story. But seriously, cats are cute, loving, and intelligent. They generally take up less space and because of that can easily be co-habitated with in smaller spaces like the multitudinous apartments in the Greater Boston area. No true shade to dogs, because I love doggo watching in the park, but cats are just easier." — Liz L., Waltham
"The author must be corrected. Cats love unconditionally and are extremely loyal. Many dog owners don't catch onto this because, simply stated: cats are incredibly perceptive and genuinely know when a person does not like them." — Liz, Woburn
"Cats aren't as emotionally demanding as dogs. Easier for busy people. You just have to accept that they're in charge." — Mimi M., Newport, RI
DOGS: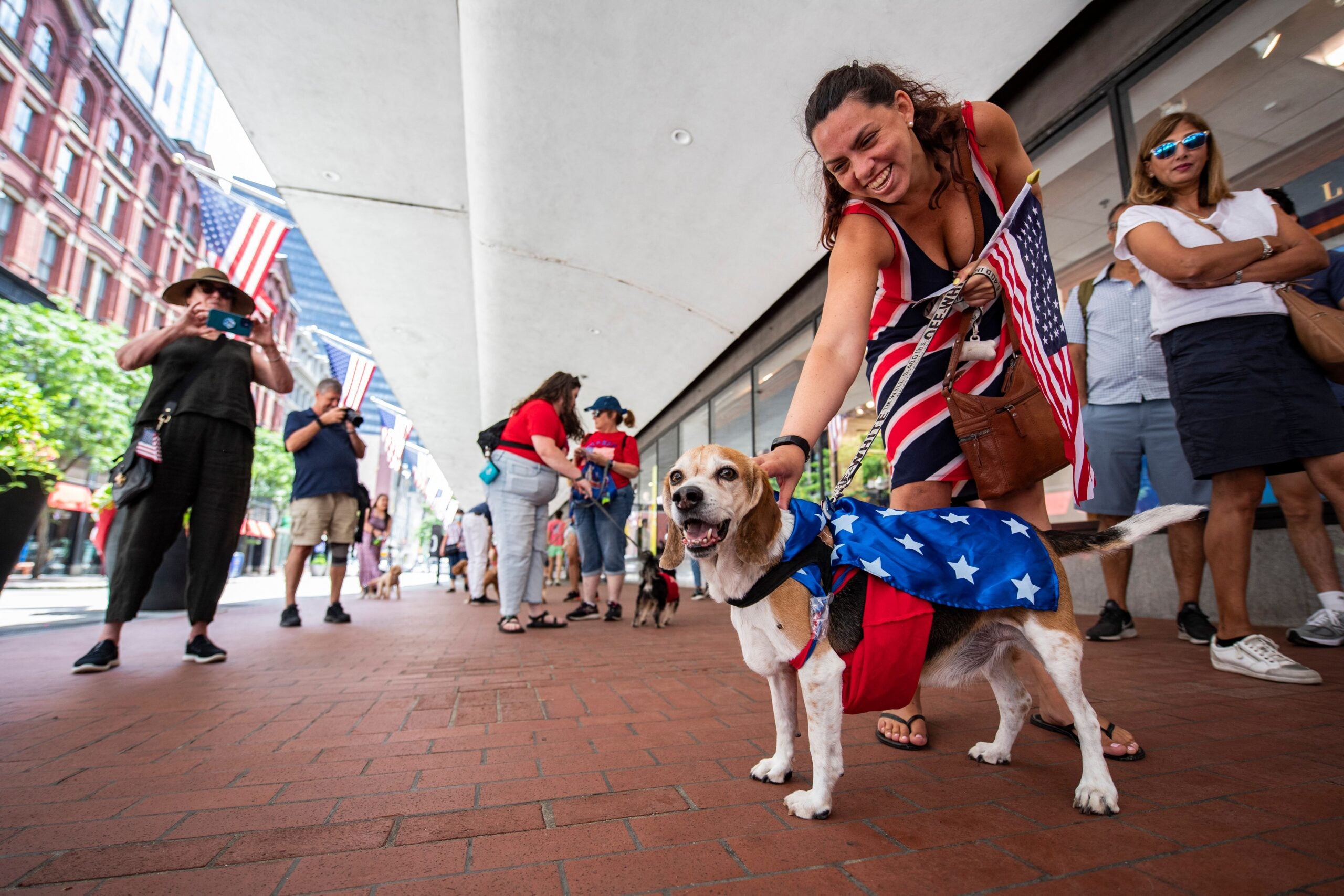 "Dogs are man's best friend." — Shawn, Lynn
"Dogs are the best! The cat is here for mouse patrol." — Anonymous, Boston
"Dogs are better as they actually have a personality. You can interact more with a dog, unlike a cat who likes to be left alone." — Mallory, Revere
"Dogs are loyal, very intelligent, perform many jobs for humans using their superior skills, and are also fun, loving, and sensitive to human's needs and moods." — Anonymous, Cape Cod
"You see his emotions — joy, fear, wonder, and his playfulness — and he lets you share in them with him. He was a rescue and after 14 months he is still overwhelmed by anxiety at times, but it seems he loves being part of our family. Have not experienced that with a cat." — Cathy, Brimfield
"My dog shows affection, follows commands, does not claw my furniture/clothes." — Geri, Peabody
"Dogs are the most loving and loyal creatures. In so many ways they are better than people." — Bruce Y., Bedford
"Dogs show their love." — Rick, Back Bay/Boston
"Our family has a golden retriever. Goldens are friendly, very smart, sweet tempered, get along with all types of other dogs, are loving towards all, especially children. They're also playful and fun. They are wonderful therapy and comfort dogs too. Our golden was the very best companion during the worst of the pandemic. Our dog is truly a joy!" — KC, Medfield
"Dogs far surpass cats for company. They are thrilled to see you even if you've just gone out to the mailbox. Cats are nice — but very independent. I had a great cat for 18 1/2 years but he certainly didn't greet me every time I came through the door." — PJ, Winchester
"Dogs are the best kind of pet, because they are not cats!" — Patches, Wellesley
"Dogs crave companionship and their loyalty and love is unquestioned." — Kevin M, Nahant
"Dogs are always excited to see you. Cats want you to feed them, maybe pet them, and then leave them alone. Dogs get you out in the world, help you exercise, and meet your neighbors. They are also excellent listeners." — Francine M., Wenham
"A dog is the most loyal, devoted and loving companion you can find. A dog gives endless love. A dog lets you be a better person." — Jack, Peabody
"I love dogs and will pick out one from the shelter when I retire and can spend the time needed for them." — Carol, Waltham
BOTH, NEITHER, OR OTHER: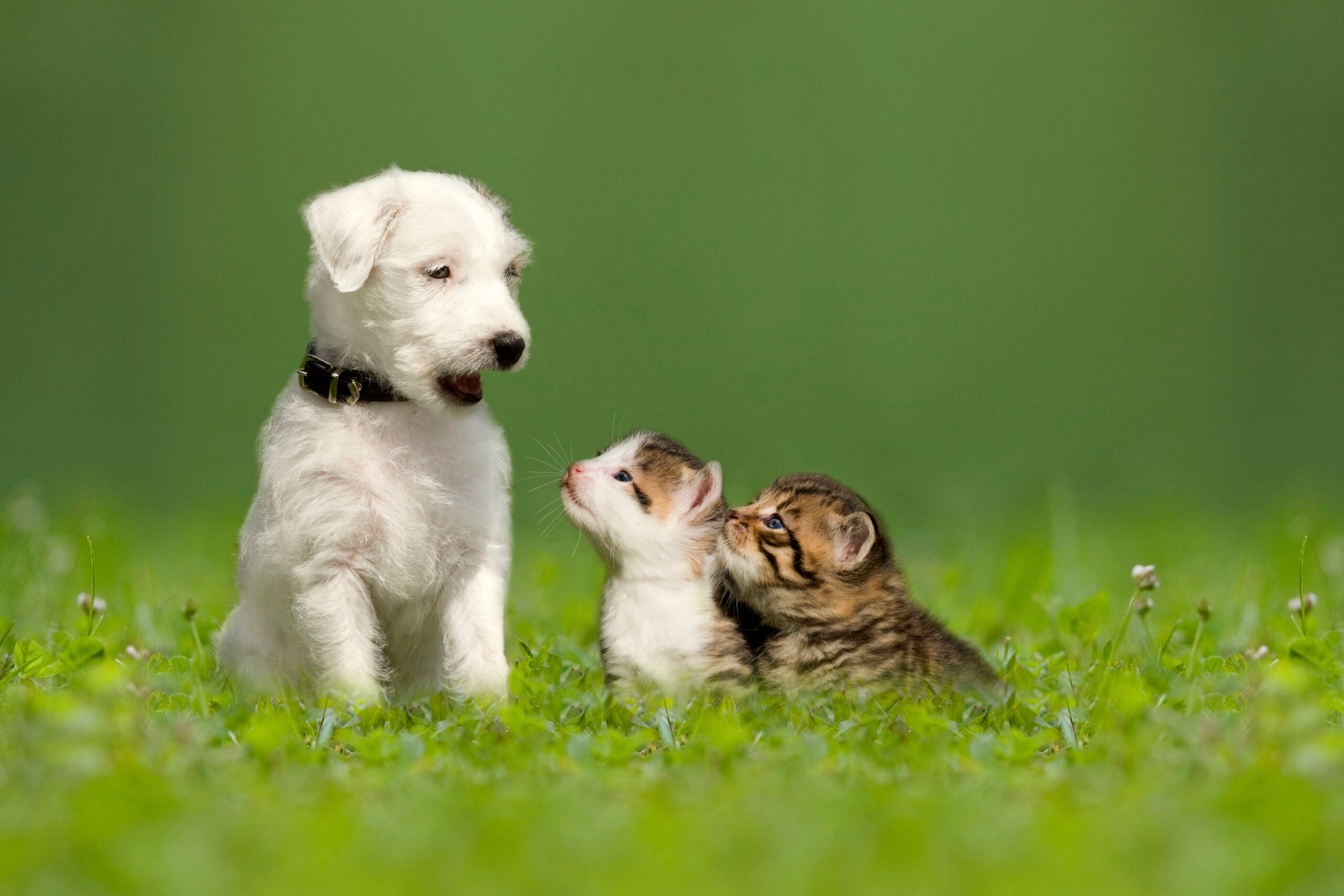 "Cats and dogs are both awesome." — Anonymous, Arlington
"Current cat owner, dog lover between friends. This world needs inclusivity, which is why I'm stumping for both cats and dogs, along with all other things except large spiders. Children are fun pets too, but they cost a lot and eventually get to determine your fate; so, consider them scary and handle with extreme care." — Marcus J., Newton
"The best pet is one that doesn't need to be walked, doesn't smell, and doesn't need much attention, space, or food. That's why I don't have a pet!" — Anonymous, Belmont
"Whatever a person or family will love and cherish, cat or dog, lizard or bird." — Sylvia G., South Yarmouth
"The best kind of pet to have is the type that will make you happy!" — Jennifer C., Boston
"Other: A plant named 'Audrey.'" — Daniel W., Londonderry, NH
Boston.com occasionally interacts with readers by conducting informal polls and surveys. These results should be read as an unscientific gauge of readers' opinion.