Readers Say
10 readers share sweet photos of their senior pets
"They have so much wisdom to share with us and it's up to us to provide a soft landing for them."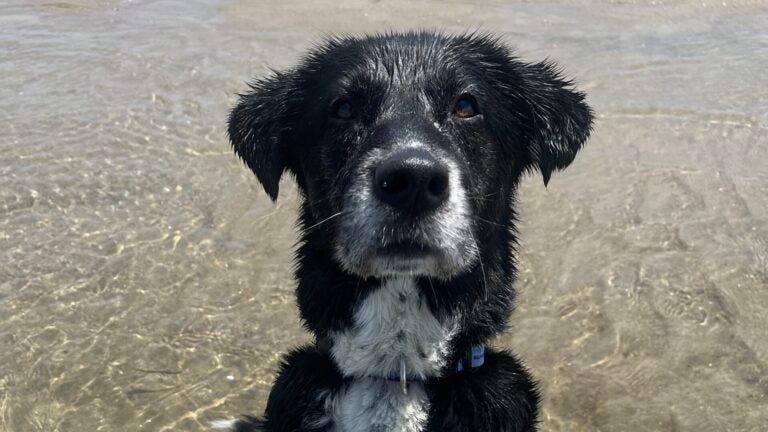 Pets are beloved members of many families, however in animal shelters across the country, thousands of senior pets are waiting for loving homes. To raise awareness for these animals, November is named Adopt a Senior Pet Month.
We asked readers who have adopted senior pets to share photos of their furry friends, as well as some advice for going about adopting a senior pet.
Some of the readers who responded, such as Megan from East Boston, advised potential adopters to be patient with their new family members, as they may take more time to adjust.
"[T]hey are also a product of their upbringing and many of them have had trauma in their lives, and even the abandonment is trauma," she said. "You are saving a life by adopting a senior dog and bringing them the love they so deserve!"
Other readers also suggested fostering the senior pet before officially adopting them, as it gives you enough time to determine if the animal fits into your lifestyle.
"If you have a pet, foster them first to make sure they are compatible," said reader Kevin. "Then become a foster failure and adopt!"
If you're unable to foster or adopt a senior pet but still want to help them, we've compiled a list of organizations that currently accept or will make donations on your behalf:
Below to see photos of 10 readers' senior pets, as well as their advice on the adoption process.
Some responses have been lightly edited for clarity.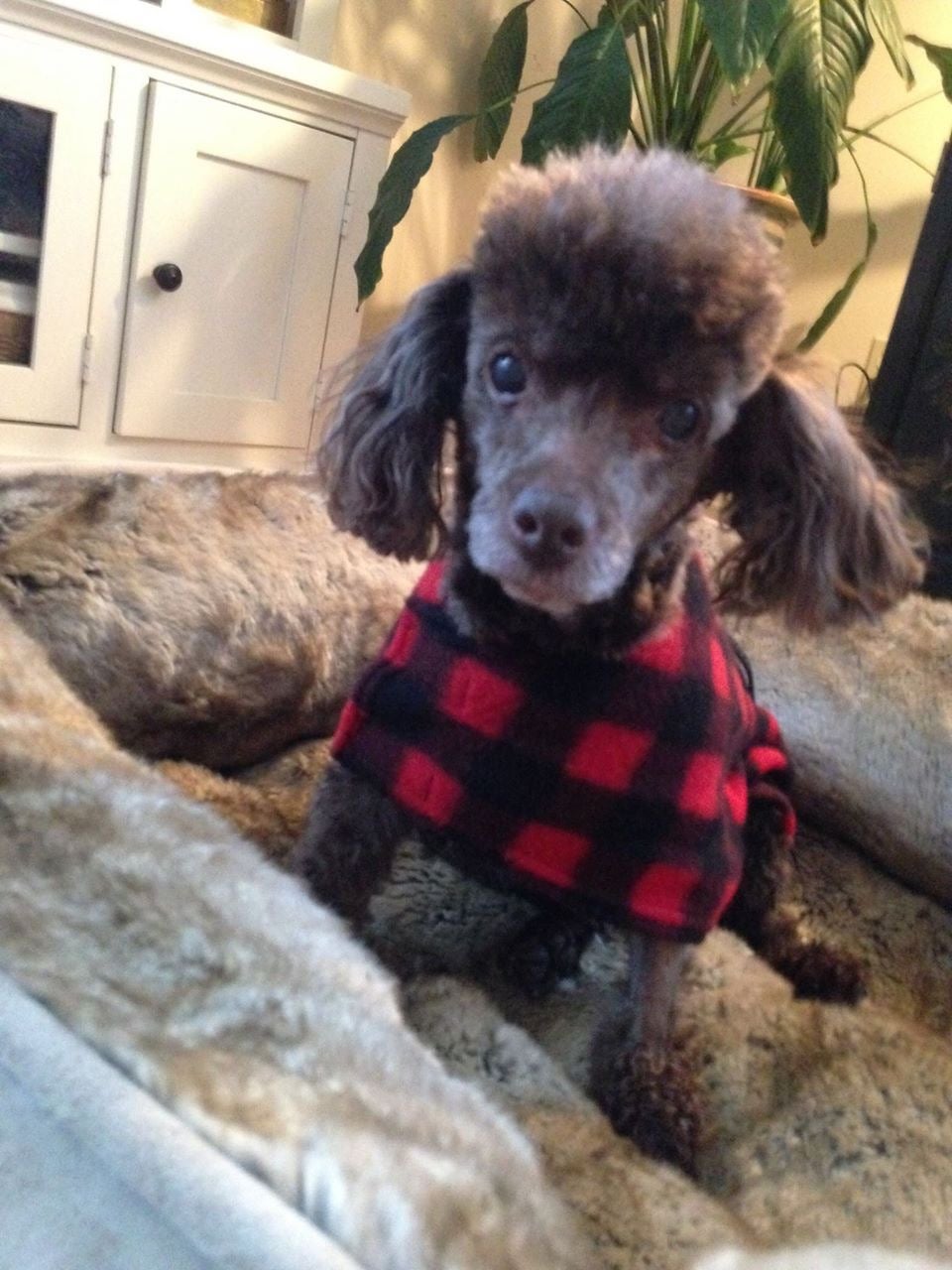 "I've taken in many senior dogs over the years since becoming involved with Poodle Rescue of New England. The photo is of Marvin. He was [about] 8 when he was at the MSPCA. They reached out to us to take him in. He was a sweet, kind gentleman who graced our lives for another two years. Marvin was a character who loved our dogs and everyone he met. He was clearly loved before he was surrendered but he was a matted, filthy, odiferous mess when he came in. Something happened to his owner and we believe it was about two years worth of growth before he was taken to the shelter. Whatever Marvin went through, it didn't stop him from being his kind and gracious self. He had his own Facebook page (Marvin's Room) and followers who enjoyed his posts. Marvin is one of many seniors who's graced our home and we are forever grateful to all of them."

— Amanda L., Catskills, NY (formerly Hyde Park)
Amanda's adoption advice: "Love them for just being. They are the most deserving beings and their little hearts beat for just warmth and human kindness. They have so much wisdom to share with us and it's up to us to provide a soft landing for them." — Amanda L., Catskills, NY (formerly Hyde Park)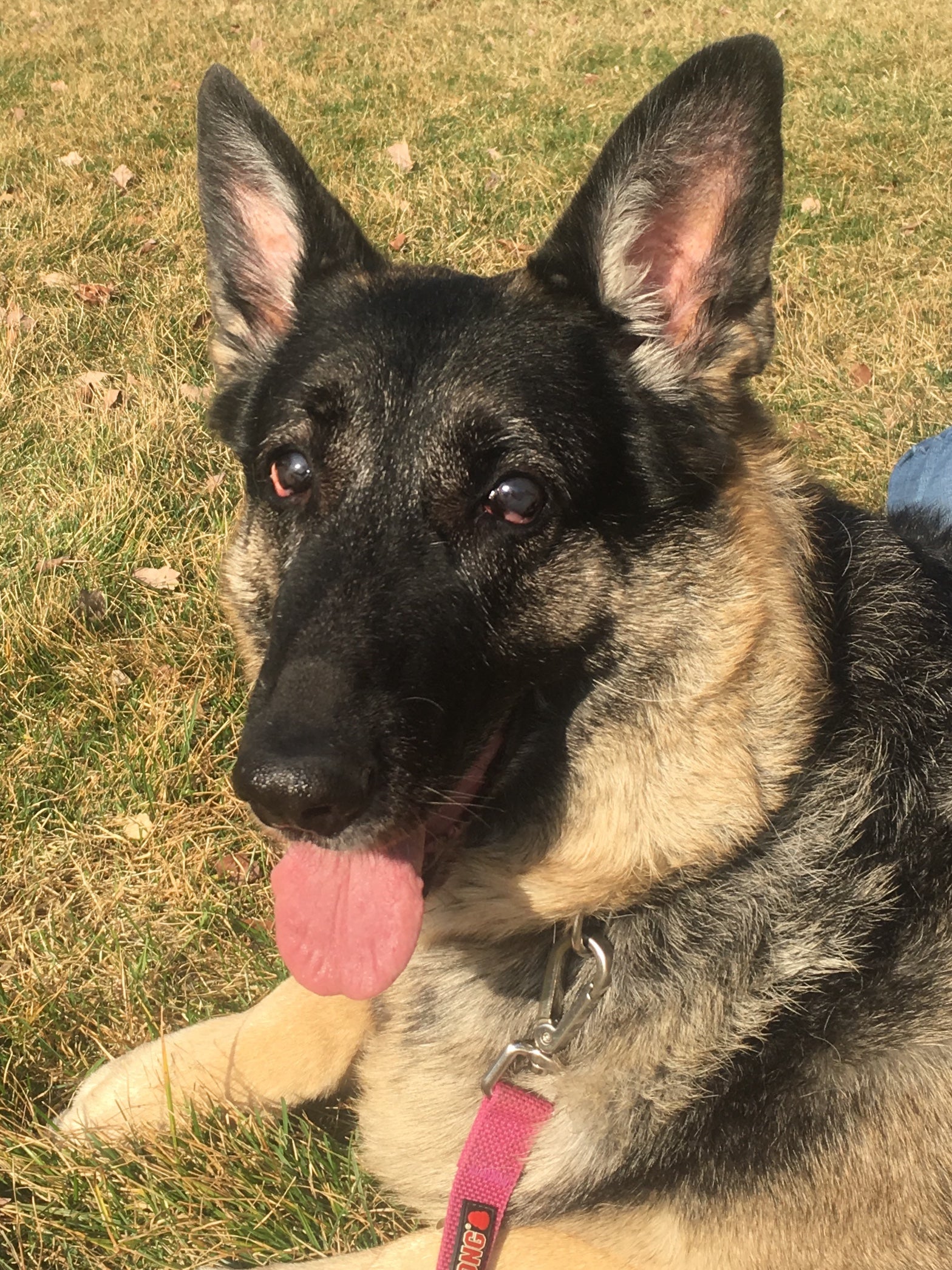 "Our Ellie was beaten and on the street when we got her. Within 3 months just giving her love and safety she seemed so happy. I don't think she ever had toys so she would pile them up and just keep them. Beautiful dog and a wonderful experience."

— Kevin
Kevin's adoption advice: "If you have a pet, foster them first to make sure they are compatible. Then become a foster failure and adopt!"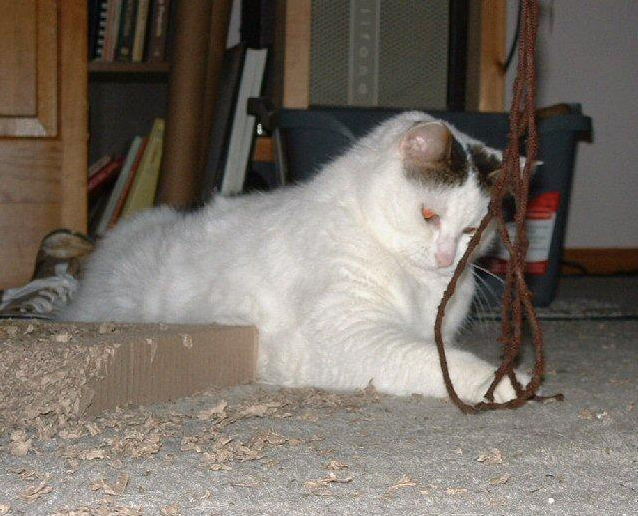 "Miss Teia was 12 when we adopted her 2 June 2009. She was still semi-feral, hated other cats and did not much like or trust humans. Patient, persistent kindness later, she was a lap kitty. We gave her almost 9.5 more years."

— Steven R., Lexington Park, MD (formerly West Springfield)
Steven's adoption advice: "A senior pet will be a known personality, be much more settled in their manner and will return the care and love you give them with love and devotion."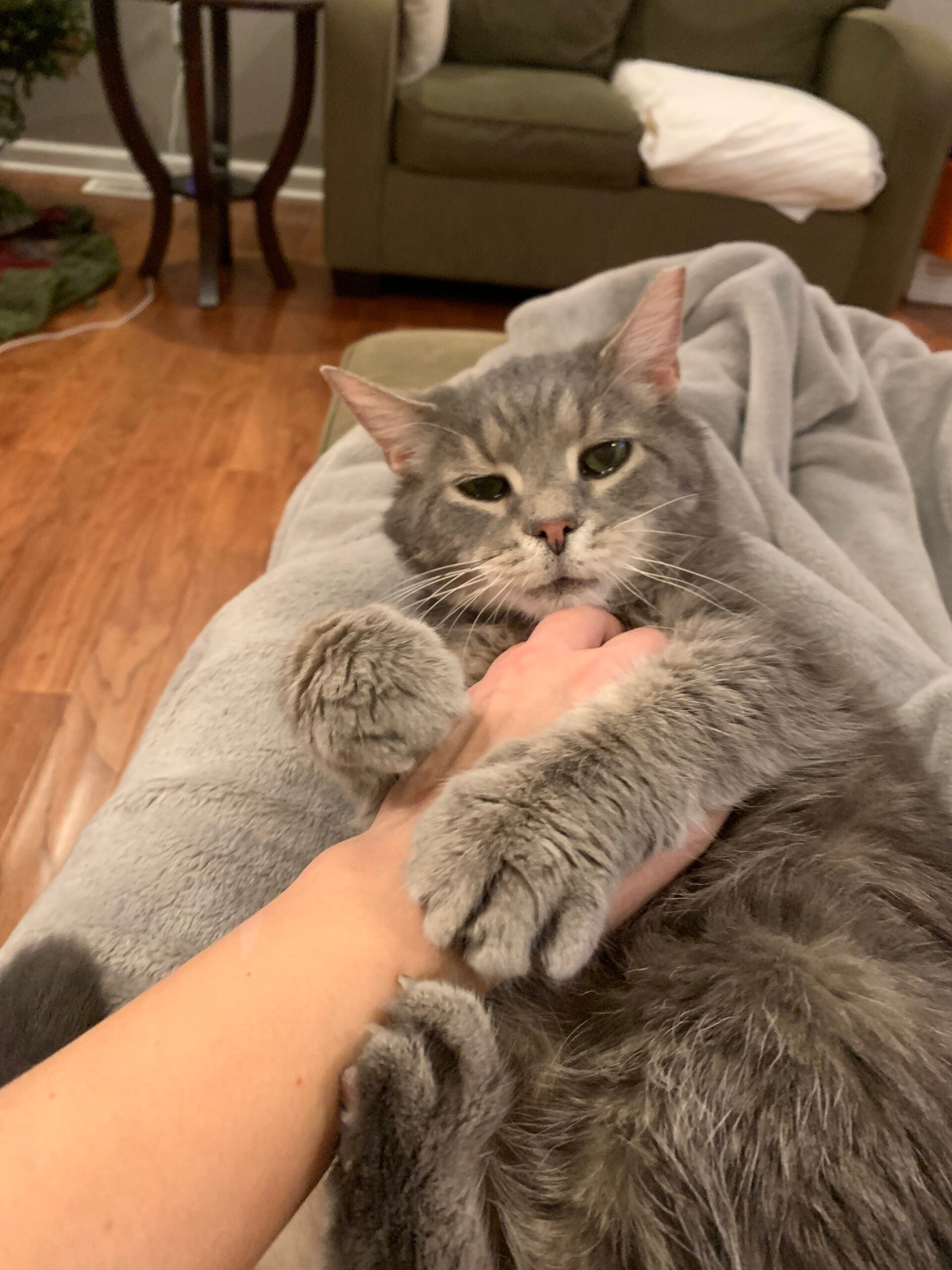 "We adopted '8-year-old' George from a local shelter in 2017. He was instantly affectionate like he was grateful to have a home. George greeted us at the door daily and was always ready to snuggle with everyone in the house including our dog, Cocoa and our Guinea pigs. Sadly he passed only 3 years after his adoption. He will always be the BEST cat we ever adopted."

— Carla C., Westborough
Carla's adoption advice: "Do it! It's incredibly rewarding and worthwhile."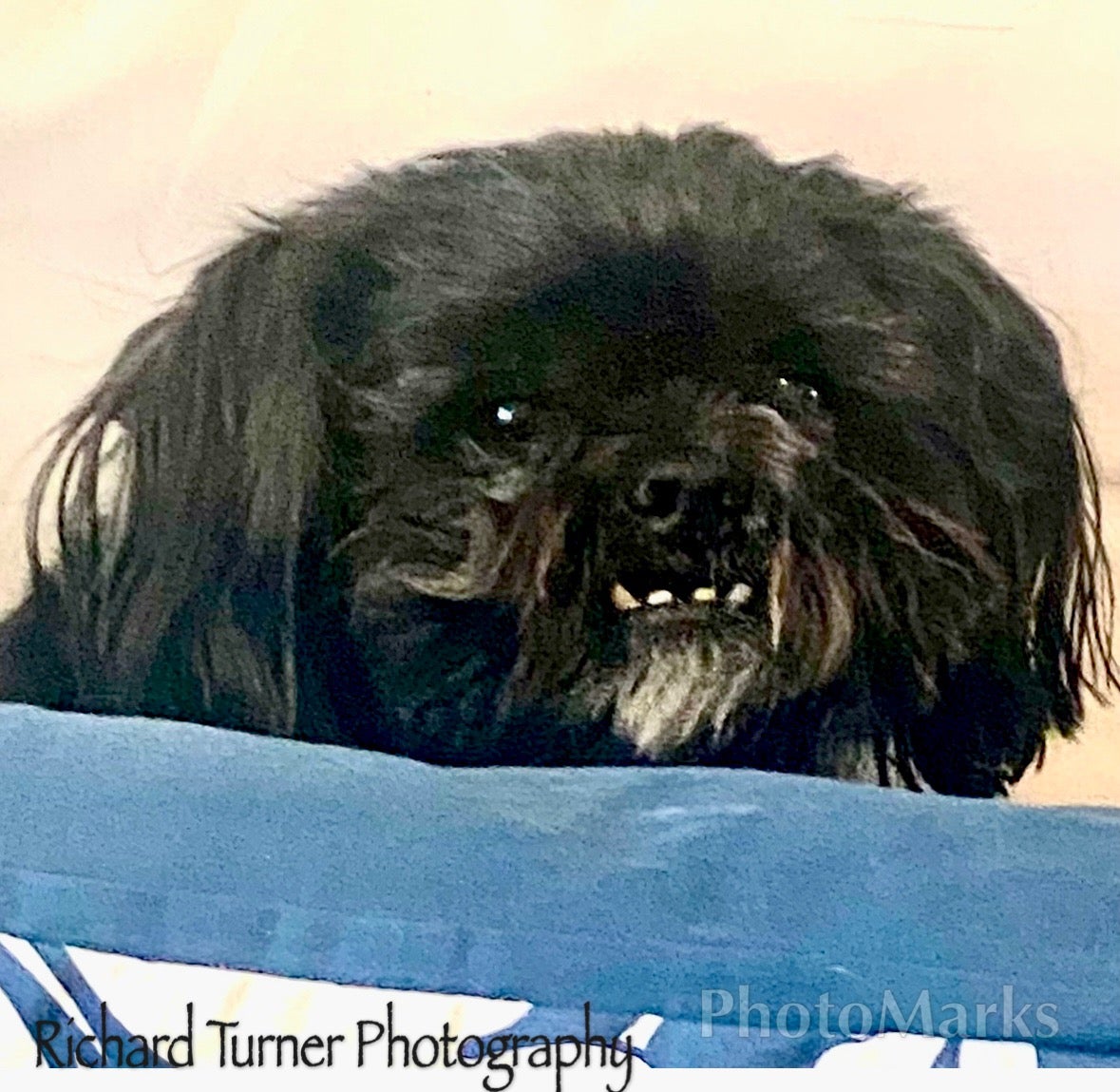 "The adoption experience was not great. I was supposed to be adopting this fun loving 4-year-old mixed Tibetan pup. When we got to the pickup spot [he] was in very poor shape. His hair was matted, his eyes were glazed, most of his teeth were gone, his tongue was split in a fight, he was not housebroken, could not climb stairs and was full of anxiety and neurosis. He was afraid of everything. Upon further review, I discovered that he was in fact rescued from a puppy mill in Tennessee as they said. But rather than 4 years, he had been in a cage with 2 other dogs for close to 9 years. Due to his bad underbite he was not sellable. He was in fact a 9-year-old ShihPoo. I took him to a vet that advised we send him back. The rescue agency would not admit any fault but said we could send him back for a refund. Lucky was not our first rescue, in fact he was about our fifth. We talked about it and felt that the [worst] possible scenario was to send him back to the hell hole from which he came. Lucky required much patience. The one thing he had no idea how to handle was love. My wife dedicated herself to making sure that this guy learned what it felt like to be loved. Lucky is 15 now and we know that his time is running short. He has become an attached, wonderful companion. He loves to be loved, however he has a hard time expressing love. He is an extremely grateful and loyal guy. We do love him and feel very blessed that he came into our life. Knowing that we have given him the best 6 years of his life is quite gratifying. We give him as much love as he can stand and will be with him up until the moment that he draws his last breath."

— Richard T., Tyngsborough
Richard's adoption advice: "I would tell them that you will be rewarded in spades, knowing that you've given a beautiful animal a peaceful, loving existence. What you get back far exceeds what you put forth. Animals thrive and survive on love, just as we humans do. It is a feeling like none other."
"Erin found me one day at the Kitty Angels adoption area at PetSmart in Nashua. Another older cat I'd had since kittenhood had passed on, and my other cat and I needed a friend. Erin was a beautiful girl and after some adjustment and kindness we got along swimmingly. At 9 years old when I adopted her she didn't have the rambunctiousness of a kitten — she preferred a nice nap curled on my bed all day. She was a sweetheart — she's since passed on herself, but was a joy to live with :)"

— Josh M., Nashua, NH (formerly Billerica)
Josh's adoption advice: "Don't be afraid of older pets — they can be your best friend too!"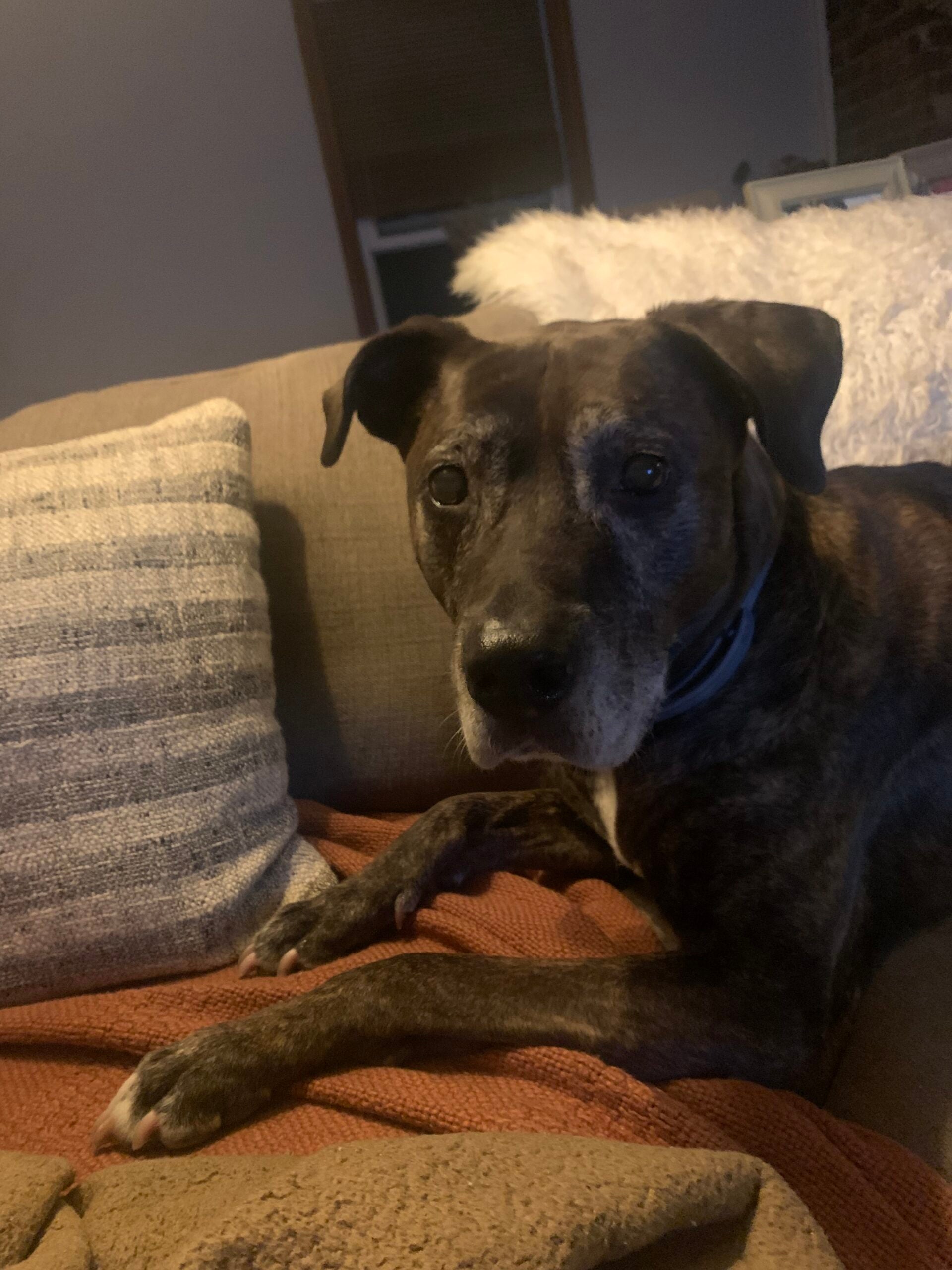 "Zena was adopted when she was 10 years old. She's now almost 15! She is the 2nd senior dog I have adopted and will continue to do so in the future. When my first senior passed away at age 13, I was lonely and knew I needed to fill the void in my heart and in my home. I wasn't ready emotionally but she helped me through my grief! She's a healthy, loyal companion and hiking buddy (she can still hike 3+ miles a day, comfortably). She has brought so much happiness to my life!"

— Lauren, Winthrop
Lauren's adoption advice: "Keep an open mind and an open heart! There are older dogs that still have a lot of time left on this earth and should live out their years in a loving home."
"I adopted her when she was 5 turning 6 years old and it was a pretty good experience. We drove to [Pennsylvania] to meet her and it was love at first sight. She was perfect for us. She brings us so much joy and love and we hope that we do that towards her. She's like our child and it's changed our lives for the better."

— Megan, East Boston
Megan's adoption advice: "I would definitely say adopt a senior pet, they are very much in need and provide just as much love, if not more, as a younger pup would! They have gone through their puppy and teenage years so they are much more mature and well behaved I think. But it's also good to know that they are a product of their upbringing and many of them have had trauma in their lives, and even the abandonment is trauma. You are saving a life by adopting a senior dog and bringing them the love they so deserve."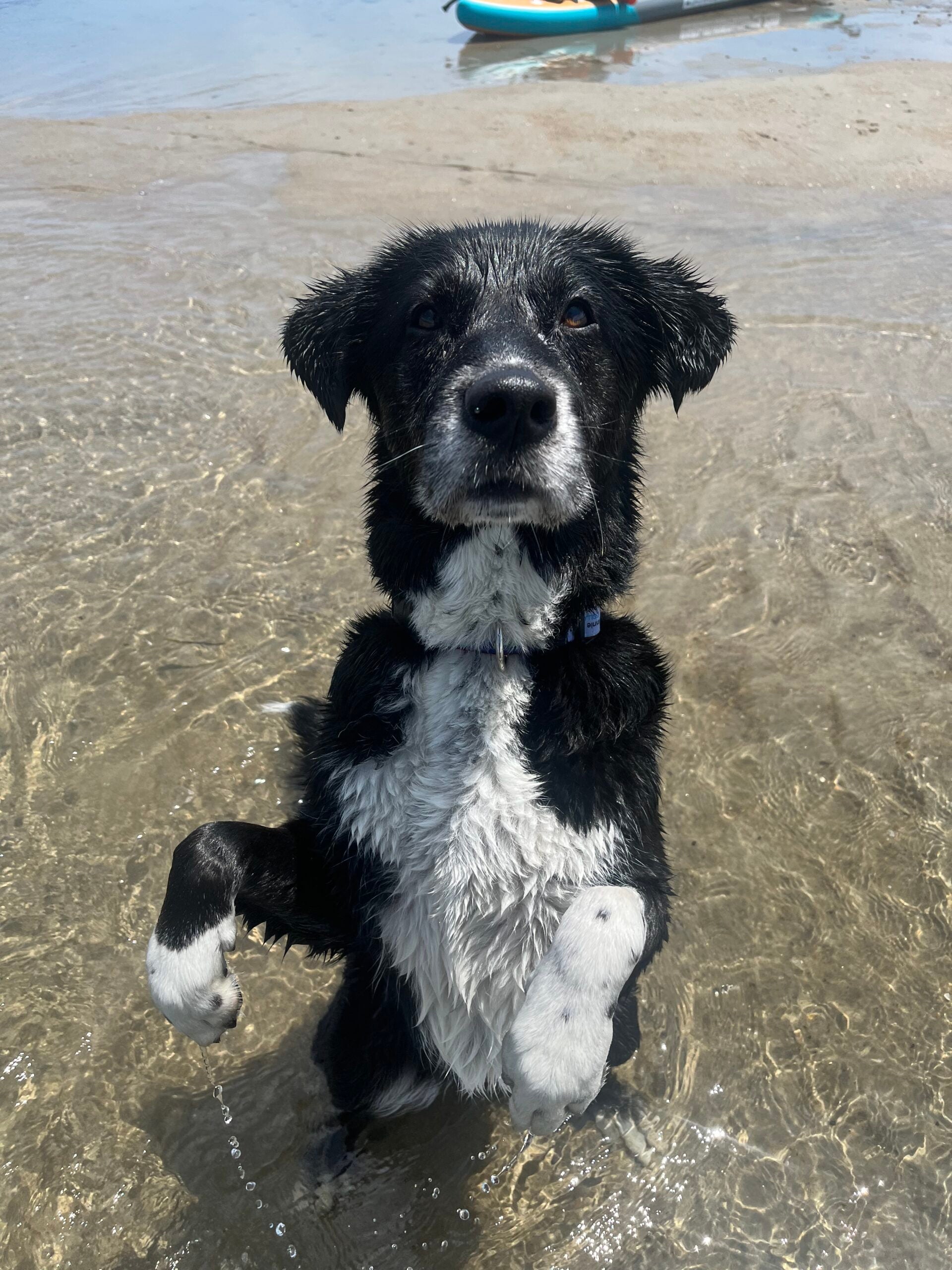 "I knew I didn't want a puppy, so I reached out to a shelter that specialized in adult large breed dogs. One of the things I love about adults and senior dogs is that you know exactly what their personalities are like, they've grown into who they already are. The process was wonderful and the shelter did such a good job of setting me and my dog out for success. They've helped with a trainer, follow ups and I still talk with some of the volunteers regularly a year later. It is quite possible this dog is my soulmate. I love her more than I could possibly put into words. She is the sweetest, gentlest, most perfect animal for my life. She's still got a zest for life, but loves her down time too. She makes my world better every single day. She is now my fourth senior rescue, also my youngest at the time of adoption at only 7 years, and I just don't see myself with a puppy anytime soon."

— Meika, Waltham
Meika's adoption advice: "Take your time. I think it's easy to get caught up in the instant gratification of being able to get a puppy from a breeder or store almost instantaneously. Not every senior is going to work for every person. Take your time to get to know the animal, survey your lifestyle, and find the dog that works for you. Be patient while they settle in, because once they do, it's amazing."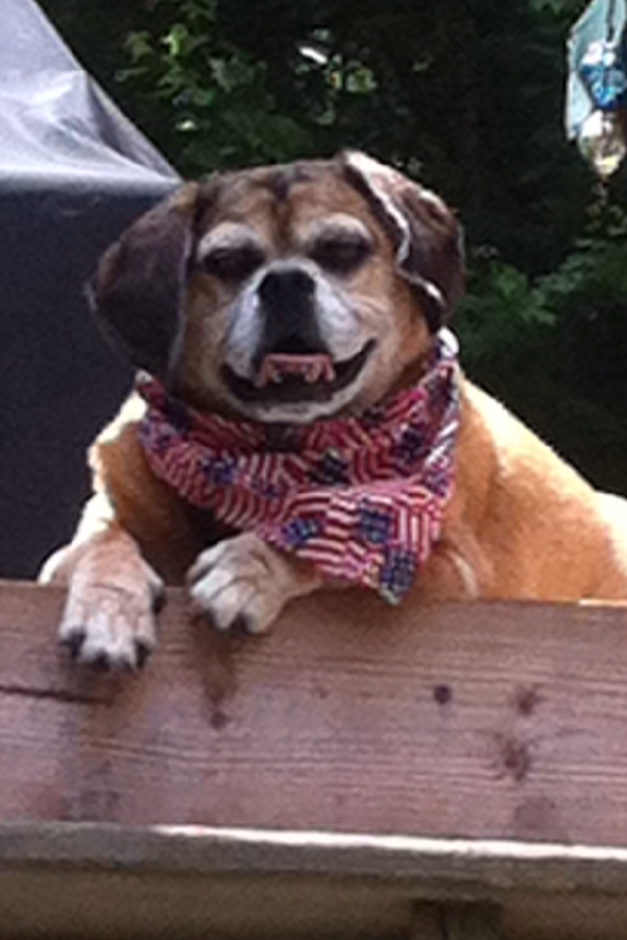 "We adopted our Puggle Elvis when he was 7. He was on medication and his previous owners couldn't keep him anymore due to housing issues. They didn't think anyone would take a dog with a health issue up in age. Elvis was the best dog ever! He lived until he was a month shy of his 17th birthday! We had him or almost 10 years and he made us laugh and smile every day we had him. I'm not sure if he rescued us or we rescued him. Senior rescue dogs are the best!" — Cathy and Rob, Derry

— Cathy and Rob, Derry, NH