Readers Say
This is the best electric car to drive right now, according to Boston.com readers
"I am a big fan."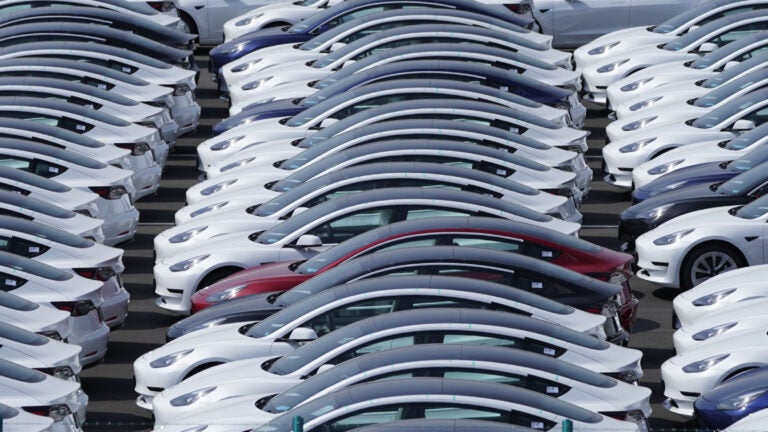 Electric vehicles are all the rage right now.
The percentage of new cars in the U.S. that were electric doubled from 2% in 2020 to about 4% in 2021, and nearly 9% of all cars sold last year were electric.
As more drivers ditch their gas-powered vehicles to join the growing trend toward plug-ins, Boston.com asked readers if they were buying or thinking about buying an EV and what model they were eyeing.
Do you currently have or have ordered an electric car?
The majority of nearly 200 readers polled said they had not jumped on the EV bandwagon, while about a third of respondents said that they already owned or have ordered an electric vehicle.
Of those who have selected their EV, the most popular choice by far was Tesla.
Below is a sampling of what readers said about plug-in hybrid and electric vehicles, how they feel about them, and what models they want or have parked in their driveways.
Responses may be edited for clarity.
Most readers don't own an EV and are 'not interested' right now.
Some readers said that an EV was not going in their garage anytime soon, while others said they may consider switching in the future, depending largely on factors like charging stations.
"I'm not interested in any electric vehicles. They do not, and frankly will never, suit my needs. I drive across the country for work and need to be able to refuel in 5 minutes and drive at least 400 miles without stopping."

— Luke F., Weyland
"None now. The only real solution was the Chevy Volt which has been discontinued. It solved range anxiety with an onboard 3-cylinder gas engine, generator … this was the best option which is no longer around."

— Kevin S., Boxford
"It will hopefully be a few more years before my current hybrid dies, so I'll see what's available by then. My main concern is where to charge it, especially whether the need for charging will affect where I can live. I assume that by then there will be sufficient public charging stations that long-distance travel will not be a problem, but right now it's difficult to find such stations."

— A Boston.com reader
Readers who drive EVs said Teslas were the 'best driving experience.'
Many readers who are driving an electric car recommended Tesla, citing the spacious Model X, a luxury SUV, and the Model Y, a compact SUV.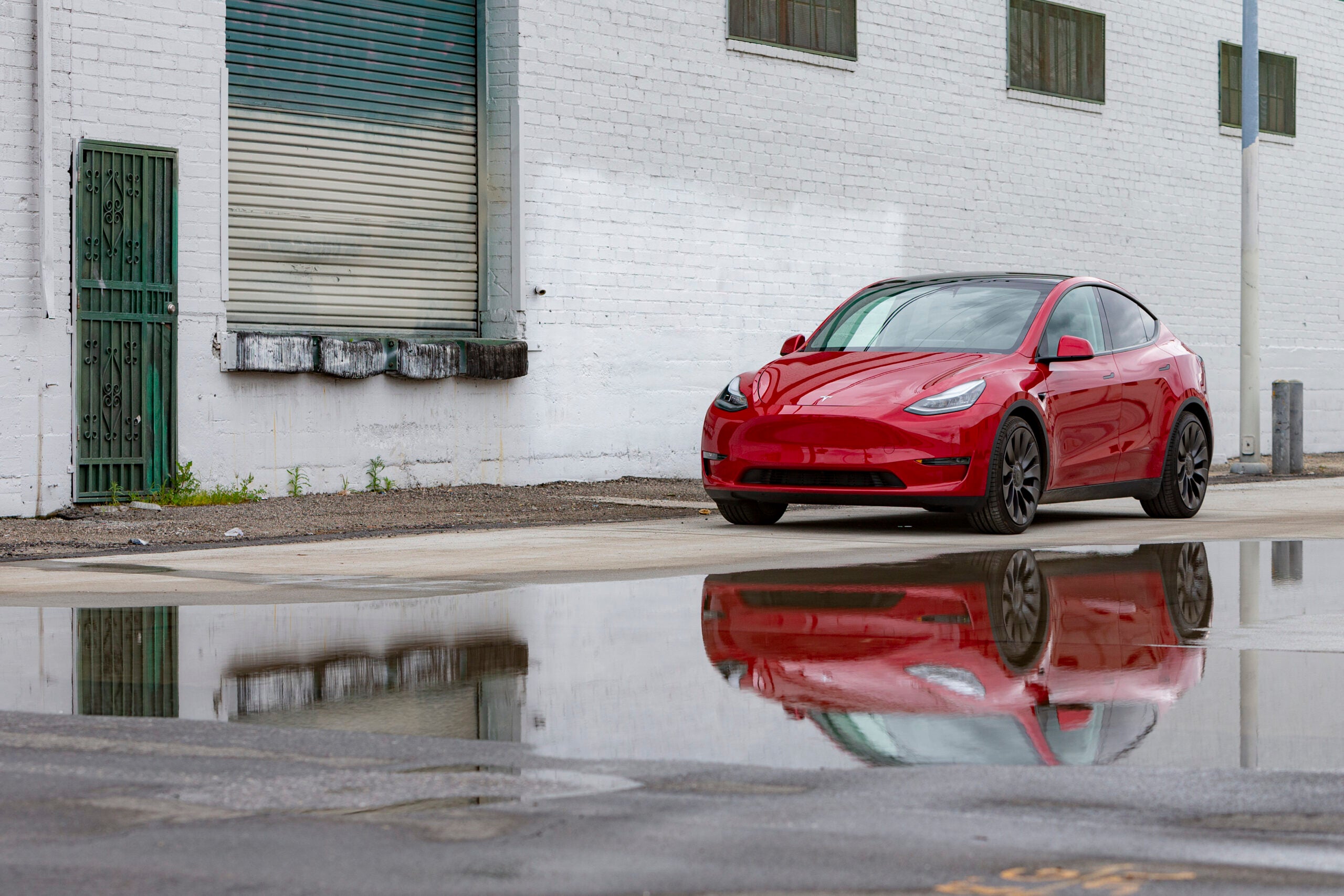 "Tesla Model X. Best driving experience I've ever had."

— Sean, Arlington
"Tesla Y. It's on order and won't be here until July-August. But I have ridden in several Teslas over the years, and I am a big fan. I shake my head at every criticism one sees on social media about EVs. I think people are either afraid of change or just don't have any understanding about why EVs are so great or how they work. Anyone who has ridden in one 'gets it' — they are modern, clean, simple, and comfortable. Yes, they require a slight change in lifestyle (re. charging) but the pros far, far outweigh the cons.

— Sasha L. Portland
"Tesla Model X. Adore it. Have done lots of towing with it. Excels in winter and love it in all seasons. I am Tesla for life. In my X, I have driven from Toronto to Key West, Maine, San Francisco. I have had my X for 5 years and do not take it for granted, continue to really appreciate it and love the one pedal driving experience, autopilot, and continual updates!"

— Matt W., Toronto
Other Tesla drivers have chosen the smaller Model 3 as the Tesla for them.
"Tesla Model 3 — its amazing; so fast, fun to drive, and relatively cheap on energy compared to gas. The charging network for Tesla sets it apart from any other electric car. I also ordered the car in Feb 2021 so I missed the price increases totally $10k over the last year. Only downside is some of the mistakes made during manufacturer. However, Tesla fixed the majority of them for free. Overall, couldn't be happier."

— TW, Boston
"I had a Tesla Model 3. I sold it in early 2021. I am waiting for my Tesla Model Y order to get fulfilled. I loved my car. It was fun to drive. Easy to charge at home and on the road. There are some challenges in the cold, but some planning makes it possible to have year round."

— Amit, Lynn
"Tesla long range Model 3. Love the car, easy to travel, lots of superchargers. Incredibly fast acceleration, great handling, and charging at home is easy. Never dealing with gas stations again. Not fond of the lack of heated wheels and the road noise."

— Jean
Others praised the Chevy Volt and Bolt.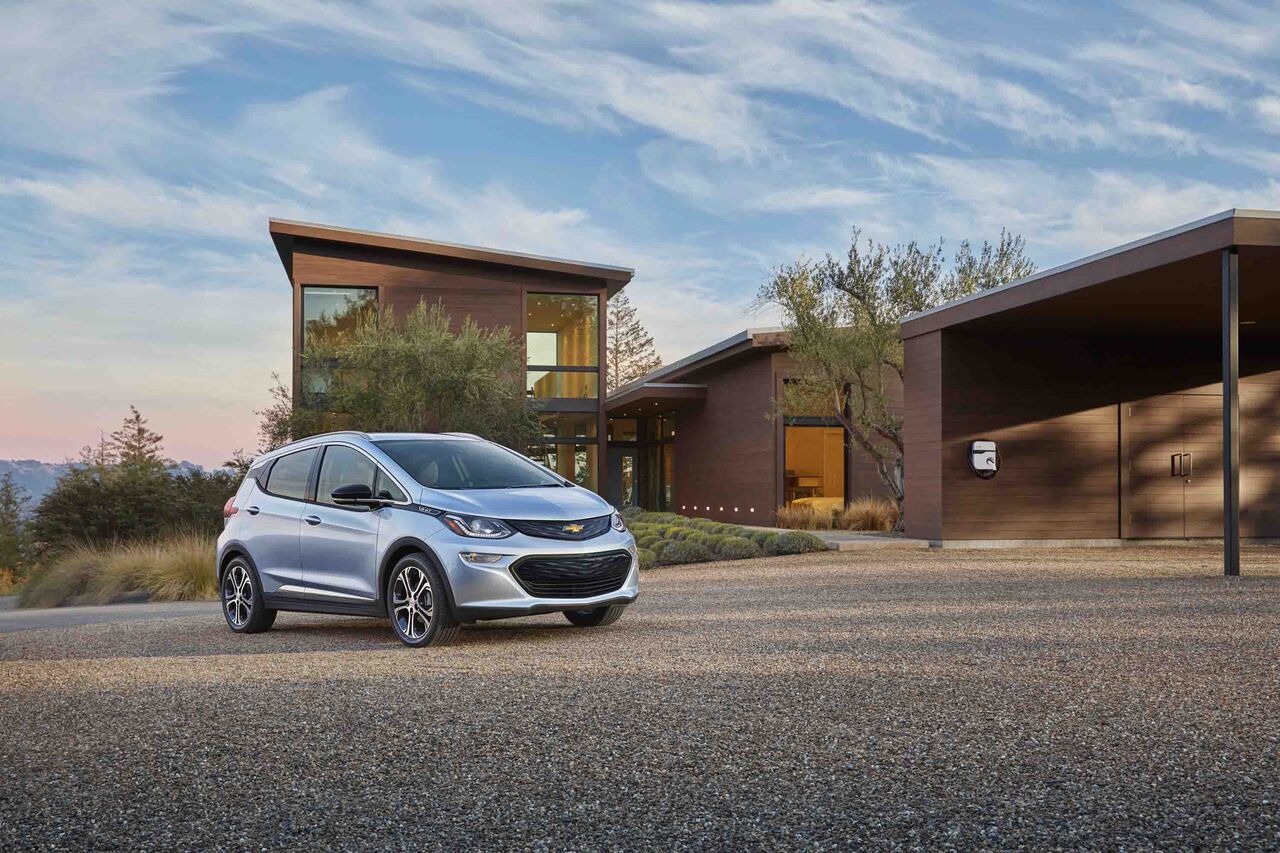 A few readers said that their favorite EV was the discontinued Chevy Volt and larger, but still produced (for now) Chevy Bolt.
"The Bolt is quiet, peppy, comfortable. Haven't loved [the] recall but that's getting addressed."

— Paul B., Westford
"Its no longer produced which is a shame. I love it, and it bridges the gap perfectly for people worried about a completely electric motor but who still want to have an EV. When the charge runs out, the gas motor kicks in. I've had the same half tank of gas in mine for two months because I plug it in every night and mainly use the charge during the day."

— Allison F., Framingham
"The Volt has enough EV miles for day to day plus a range extending generator for an extra 300 miles."

— A Boston.com reader, Brookline
A couple readers are loving their Volkswagen ID.4.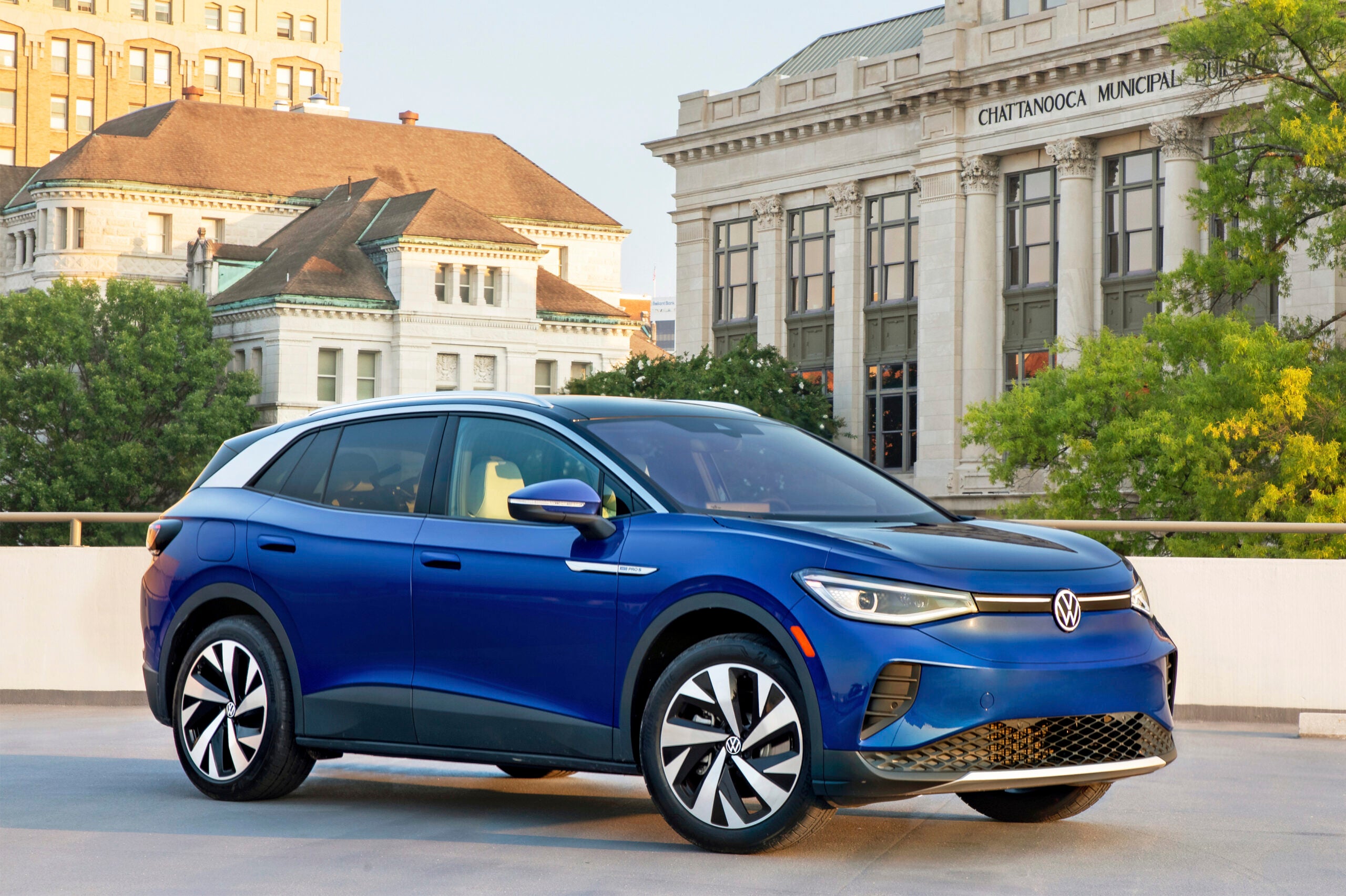 Volkswagen made its first edition ID.4. model available in the U.S. in 2021, and will begin producing its electric SUVs in the U.S. beginning later this year.
"VW ID.4. We installed a home Level 2 charging station, but charge almost exclusively at a public charging stations and it's free! Much less maintenance than a ICE [Internal Combustion Engine] car, quiet, spacious for a family with 2 young kids and their stuff, perfect for city stop-and-go driving. We wish it had true one-pedal driving and didn't lose as much range in the winter. No need for AWD in the city. We will never go back to a gas car."

— Veronica, Jamaica Plain
"VW ID.4. Pro S AWD (on order). Love its value proposition – for thousands less than the Mach-e from Ford or the Ioniq 5 from Hyundai, and others, I get great looks, serious tech, serious cargo and passenger space, and a seriously great ride. It also comes standard with a Class II trailer hitch, which will be perfect for shorter distance towing of our kayak/canoe trailer and enclosed powered parachute trailer."

— Perry D., Hollis, NH
List of reader-recommended electric vehicles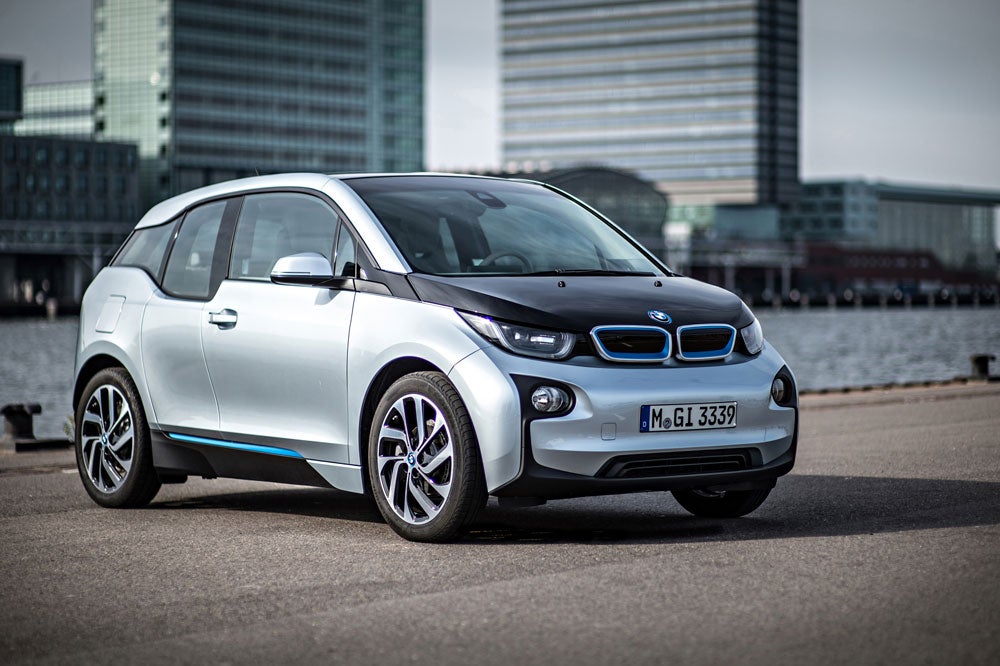 BMW i3
Chevy Bolt, Volt
Ford Fusion
Tesla Models 3, X, and Y
Volkswagen ID.4
Nissan Leaf
Ford Mustang Mach E
Boston.com Today
Sign up to receive the latest headlines in your inbox each morning.