Readers Say
Readers say these local shops are the best in the area. Tell us your favorites.
They sent recommendations for fitness studios, gift shops, breweries, and more.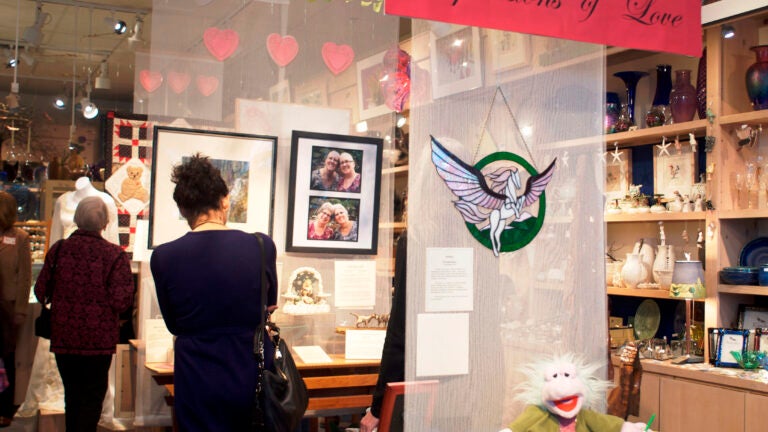 Boston.com readers love their local small businesses so much they want you to enjoy them, too.
Last year, we put together a guide of 50 reader-recommended local businesses that readers wanted to support during the holiday season. We once again asked our readers to share the local businesses they think make their community a better place to live and shop, and they've sent recommendations for fitness studios, gift shops, breweries, and more.
The newest additions to this list include a dairy farm, a guitar shop, and a winter sports equipment store.
This list, and an interactive map, will be regularly updated with the businesses and entrepreneurs that Boston.com readers recommend for this holiday shopping season. Tell us the businesses you want to highlight by filling out the survey at the bottom of the story or e-mailing us at [email protected].
A ⭐ means that this small business was also recommended by readers in 2021.
Arts/Entertainment
Music lovers will want to give Shred City Music a visit. The store carries guitars, basses, and necessary accessories. You can also find lessons and repairs for instruments you already own. Aside from guitars, you can also find a selection of t-shirts, records, comic books, Funko pops, vintage Star Wars figures, and more. The first word that came to mind for one reader named Ronnie from Lynn when they came across the store was, "Wow!"
"This place is a headbanger's heaven. Reminded me of going to Mr. Music or Mystery Train records back in the day. So many cool guitars to look at, buy, or play if you want. No sales pressure and the owner is having just as much fun as you are when you're hanging out," he said. "The owner is a really cool guy and after talking to him for two minutes I did not want to leave. I've visited the shop a handful of times now and I'm never disappointed with the service or experience. What's not to like?"
Fashion
Habit (703 E Broadway, Boston)
Habit was recommended by several readers as their go-to women's boutique. The store, located in South Boston, has collections of clothes, accessories, shoes, gifts, and more.
"Owner and staff are extremely helpful and friendly. Strong commitment to the community, Beautiful products at a reasonable price," said Gina N. from Woburn. "When you walk in, you feel at home! Highly recommend!"
The Hempest (301 Newbury St., Boston) ⭐
Everything sold in this store — including apparel, glassware, and paper — is made from hemp. The Newbury store also has a CBD shop where you can find oils and tinctures, capsules, and gummies. Stephanie from Boston said a highlight is the "very knowledgeable staff," who she described as "very friendly and accommodating."
Fitness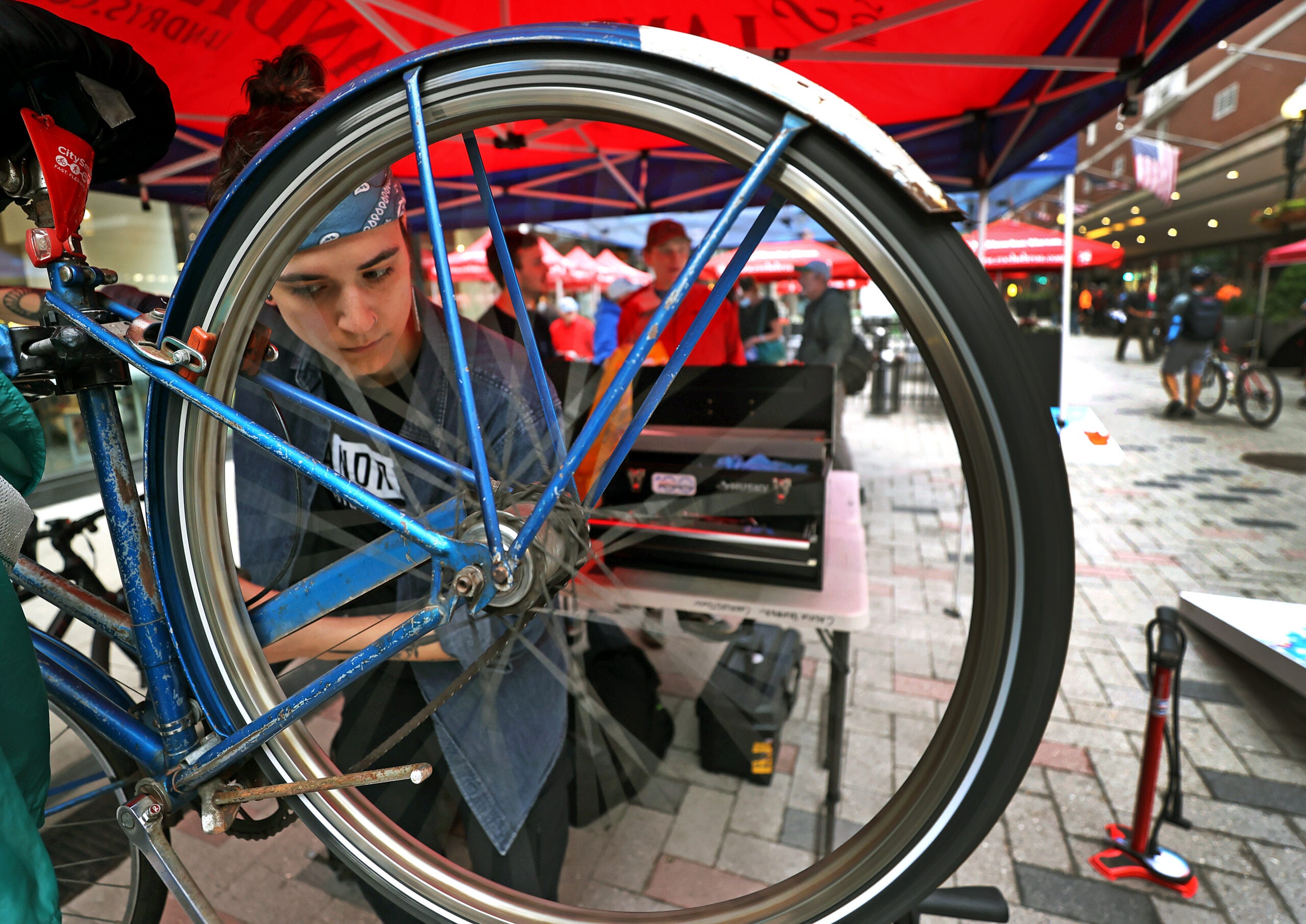 This is a family-owned business that has earned the trust of its patients. The physical therapy group uses a "total wellness philosophy" to help clients improve their health and mobility.
"The best physical therapy group on the North Shore. The team runs quite a place. You'll never find a better health practice with better music," said one reader from the Greater Danvers area. "If I were young and starting out in the physical therapy field, this would be a great place to work, just to see how it's done right. Not to mention a fun working environment."
Boston has become an increasingly bike-friendly city in recent years, and cyclists say stores like Landry's help make that possible. You'll find everything you need to get riding, including gear, biking groups, fittings, and more. Since 2010, the store has been employee-owned and this year, they celebrate their 100th anniversary.
"The staff at Landry's Bicycles make you feel like you're part of their family," Calvin V. from Arlington said. "They care at much about your cycling experience sad they do their own."
R3VIVE Fitness (435 Melnea Cass Blvd., Boston)
Readers say R3VIVE Fitness might be for you if you're looking for a steady hand to guide you through your fitness journey. This gym focuses on high-intensity, functional training in small groups and one-on-one settings.
"The community here makes the tough workouts much easier to handle," Kristen from Weymouth said. "The coaches are focused on providing well-thought-out and challenging workouts, all while keeping the atmosphere uplifting and not too serious."
The Dance Space (15 Teasdale Circle A, Nantucket)
If group fitness classes are your preferred way to exercise, try a class at The Dance Space in Nantucket. This studio offers dance cardio, yoga and strength training, ballet, and even a mini-trampoline workout.
"[The owner's] exercise classes are terrific. Her Sculpt class and Flex and Flow leave you feeling like you did something for your body," Ginny M. from Nantucket shared. "The studio is clean and you always feel welcome here. A very pleasant atmosphere to work out in. She also offers ballet for children and adults."
The Ski House (1241 Wilbur Ave., Somerset)
New Englanders love to ski, and The Ski House is here to cater to that love. The store sells, rents, and repairs winter and summer sports equipment. They also offer discounted vouchers to ski resorts in the region.
"This is a great family-run business that just had its 66th anniversary! They focus on customer service and getting you fit with the right ski equipment," John R. from Somerset said. "It's also fun to feel the stoke as you enter the store!"
Pilates is the fitness craze of the moment, but readers who love Upward Spiral say this Cambridge studio makes the practice feel like more than just a fad. The studio offers one-on-one sessions, as well as group and online classes.
"It's a wonderful, dedicated, super knowledgeable team of pilates instructors who truly care about safe practices and your health and strength goals. Customers of all ages and abilities are welcome and you can tell many have been customers for great lengths of time," Laurie from Cambridge shared. "It's not a churn and burn gym that's just following the latest trends. It's clean and bright and I always feel great when I leave, and even better the next day."
Food and Drink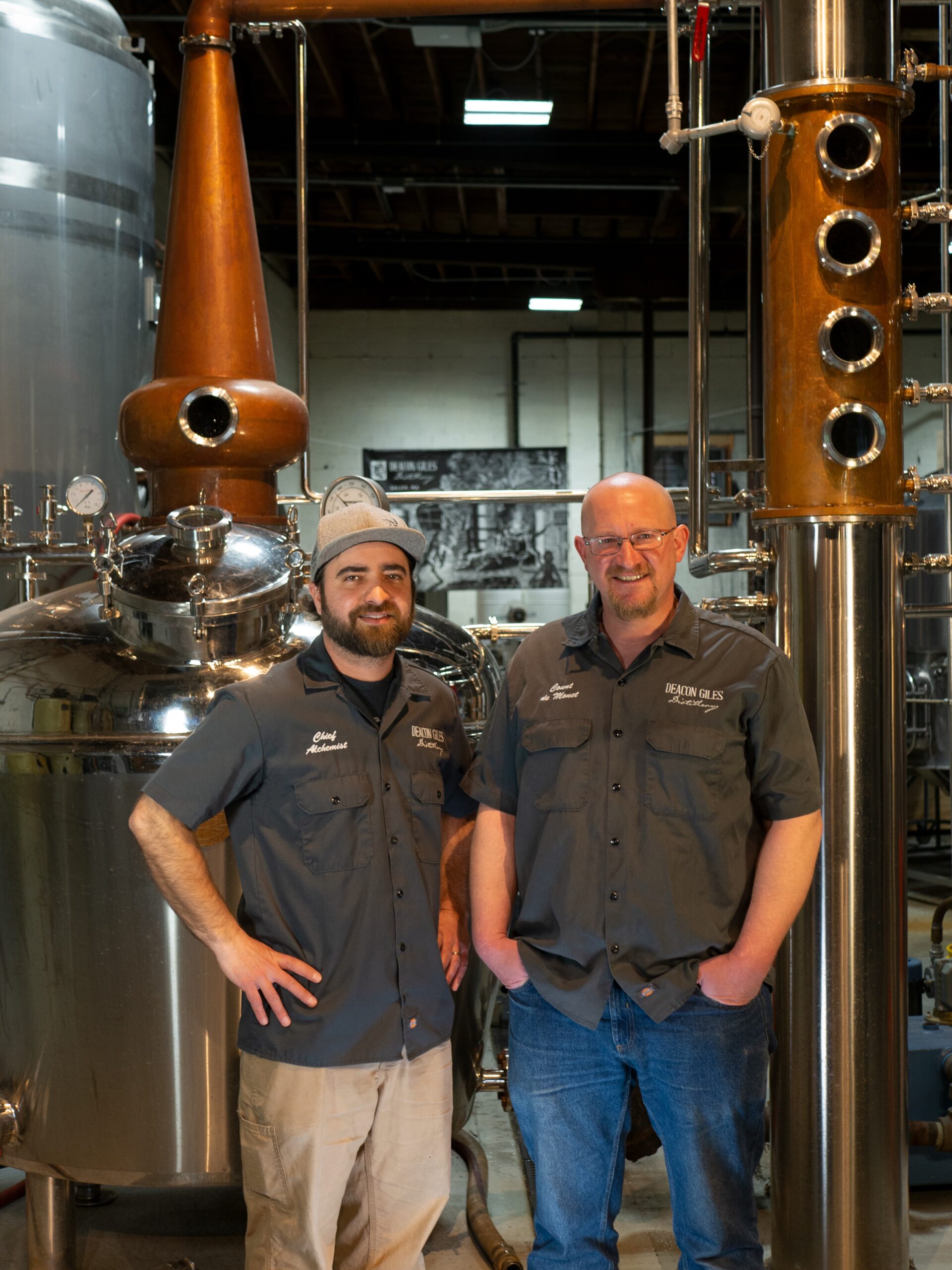 The owners of Deacon Giles Distillery tapped into Salem's deep-rooted history as their inspiration for this distillery that readers call "fun and entertaining." This is the first distillery in the town in more than a century and they offer up tours, tastings, and more.
"The spirits that are created here are awesome! It's fun to stop in and have a drink…very creative drinks. You could also take a tour of the distillery and buy bottles for people on your Christmas list. They also have great T-shirts, sweatshirts, and hats for purchase," Janis G. from Salem said. "Something fun and different!"
Eaglebrook has been a local watering hole in Norfolk since 1981 and continues to be a family-friendly gathering place for the town's residents. They serve American fare and have an extensive drinks menu. An employee of the restaurant told Boston.com it felt like "a holiday" when they reopened after the COVID shutdowns.
"Chuck Horne, the owner, not only dedicates his time to the community but also to every employee. He gives a large Christmas gift every year to us," the employee said. "Eaglebrook has been a place where generations of people have worked, dined, and shared their life events with each other. Now they get to see their kids working at and enjoying a local restaurant as well."
At this local deli, you'll find great sandwiches and Italian specialties. A reader in Milford said it's worth a visit for "great in-house-made food, including Italian sausage, cookies, pits, and a variety of takeout meals."
Herby Q (240 Nashua Road, Unit C, North Billerica)
You might think it's impossible to find good barbeque here in New England, but readers say Herby Q will prove you wrong. Stanley C. from Billerica recommends you try this smokehouse's pulled pork sandwiches with a fresh roll, topped with homemade coleslaw, or let the owners and staff give your their own suggestions.
"Trying to find great BBQ is always tough but a local place is even harder.
Now that Herby Q has opened within walking distance of where I live is fantastic.
They post their ever-changing menu online and on Facebook so you can plan on what delicious journey you will partake in," he said. "Get there early for lunch because I'm not the only one who loves this BBQ!"
Inspired by summers on Cape Cod and a lifelong love of baking, owner Taylor Stump started Little Miss Cupcape on Main Street in Hyannis in 2014. Since then, she's opened another location on Newbury Street in Boston. Readers say the cupcakes are beautifully decorated and delicious. They're so good, in fact, that they even converted a former cupcake skeptic.
"I thought I didn't have a sweet tooth but man was I wrong! I was dragged in at first, but when I tried the little lemon cupcake, the density and inner filling were better than anything I've ever tasted," Nate W. from Dorchester shared. "I've been getting a weekly fix now for the past 7 months. Everybody needs to try this place!"
Oak & Iron calls itself "Andover's hometown brewery" and locals seem to agree. Readers said they love this brewery not just for the delicious beer, but because of the welcoming environment it provides. In addition to drinks, they also have apparel items like T-shirts, hoodies, and hats for sale.
"The beer is fresh, great tasting, and has many different styles so [you're] sure to find several that you will love. You can purchase four packs to bring home your favorites! From the owners to the employees, everyone is happy to see you, make sure you have a great time, and want to catch up with you to see how you are doing," Frank from Andover said. "Just a great experience each time friends and I have visited."
If you like to start your morning right with a cup of coffee, you'll want to try Recreo Coffee, where owners harvest all their beans from a family farm in Jinotega, Nicaragua. They have locations in West Roxbury and downtown Boston, in City Hall Square. Take your drink to go, or savor it on their patio space.
"The owners, Mariam and Hector, know frequent customers by name and are always welcoming and kind," Caitlin from Roslindale. "The coffee is delicious, and they also have pastries from a local bakery and tea from Watertown. Along with amazing coffee, you can buy all your coffee accessories at Recreo. I make my coffee at home with the french press I purchased from their store."
Renegade's Pub (1004 Bennington St., Boston)
Renegade's Pub is committed to highlighting New England products, so much that every beer you drink at this East Boston pub was brewed no more than 200 miles from the front door. With another location in Londonderry, New Hampshire, Renegade's sources their ingredients from local vendors and serve everything in a "comfortable atmosphere."
"Awesome, funny, friendly staff," Paul J. from Winthrop said. "Fast service, great food and beer, and a nice neighborhood-y feel."
Looking for a morning pick-me-up? Try Restoration Coffee, a local café with locations in Whitman, East Bridgewater, and Bridgewater. Their menu features specialty coffee from all over the world as well as breakfast and lunch options. If you like what you order, you can order a bag or two of beans.
Bob L. from Stoughton said he loves this coffee shop because it serves up "strong coffee with fair prices and great customer service."
Pizza's in the name but this Italian eatery does more than just your typical pie. Whether you're in the mood for a baked pasta dish, panini, or stromboli, readers say you'll find something to love at Stone Hearth Pizza. One reader from Belmont said they can always rely on finding their favorite dishes here.
Ice cream is a great treat no matter the time of year, and readers say Treadwell's makes some of the best in Massachusetts. This summer, the shop was also named by readers in Boston.com's guide to ice cream in the region.
"They give so much back to the community! And on top of that the ice cream is great," said Paul S. from Peabody.
Come to Wheelhouse Diner for the classic American diner experience. There's no shortage of options, but readers say you can't go wrong with something off the breakfast menu, which includes omelets, burritos, sandwiches, and more.
"When I used to live in Quincy, I used to go here for breakfast at least three or four times a month, sometimes more," Ravi V. told Boston.com. "The food was great, especially the breakfasts you get."
Food market
Central Cafe (100 Central St., Holliston)
Central Café is "where the family shops." At this convenience store, you'll find your grocery needs, a coffee shop, drinks, and an ice cream parlor all in one.
"In an almost Norman Rockwell-like throwback to New England days of innocence, the Central Cafe in Holliston provides a communal breakfast experience complete with local police officers, volunteer firefighters, businesses representatives, realtors, and those just looking for a quick morning caffeine fix," said Tommy Z. from Holliston. "It's not the food & drink that brings most patrons to the Central Cafe. It's the sense of community fostered within the cafe. The Central Cafe in Holliston is more than a dining experience. It's a family experience."
Visit this local dairy farm to sample the farmstead cheese and browse their country gift shop. While you're there, you can also catch a glimpse of the cheese-making process and meet the cows.
"Smith's is a family-run farm that makes amazing cheese and has a cute farm shop with lots of local beer and goods. It's such a fun place to visit and they have the best cheese around," said Mark from Boston.
Health and Beauty
Barber's Den was started in Melrose by local founder Evan Georgopoulos when he was just 22 years old. The business now has locations in Melrose, Belmont, and Somerville and each offers clients a personalized experience so you can feel great about your next haircut.
"Barber's Den shops are an experience far from the typical large franchised chain of barbershops," Shari B. said. "Bonds are created with personalized service and the awesome staff and laid-back atmosphere keeps clients coming back."
Paradise Hair Salon (51 Fairmount Ave., Hyde Park)
Paradise Hair Salon has been a community fixture since 1989 when it first opened its doors in Mattapan Square, according to Bay State Banner. The salon has since moved to Hyde Park but readers say it maintains its professionalism and dedication to style.
"They have had loyal supporters and clients since the opening. Clients that started as kids now have since grown and they have their kids coming to the salon," said James C. from Boston. "This place has been around forever and definitely should be awarded or recognized for its longevity and community commitment."
Goods and Services
If you're looking to spruce up your home with something unique, visit All That Matters, where you'll find antique furniture and home decor. Mary M. from Wayland said she's a frequent shopper and has found great items there, including "stained glass windows from an old triple-decker, an Eastlake chest of drawers, a kitchen table made by a Vermont craftsperson, a vintage picnic basket," and more.
"I can walk through the store three times and still miss treasures! Antique furniture, home decor, gifts, vintage items, unique holiday decorations," she said. "And best of all, advice from the owner, Ursula, on how to rearrange a room that's not quite right, just by looking at a photo. Ursula's motto is she likes to get items back into circulation (vs. sitting in someone's attic), so prices are fantastic."
Whether you're looking for something to spruce up your home or a gift for a loved one, Birch St. House & Garden has you covered. The store aims to be "one-stop gift shopping for people on the go" but readers say you'll want to stay a minute and take a good look around.
"Birch St. House and Garden is an amazing little shop in Roslindale Village that has been providing an amazing assortment of home, toys, and style goods that are unique, fun and will be gift wrapped for you free of charge," Heath A. from Roslindale shared. "The staff is warm and friendly, the inventory changes over with the seasons, and it's right across from Distraction Brewery so you can grab a pint after you're done shopping."
This Dedham bookstore was founded by prolific children's book author and illustrator Peter H. Reynolds and offers more than just books. You can also find toys, art supplies, and a full selection of autographed books, prints, posters, and cards by Reynolds. Come by to browse one of the store's many storytimes with the author himself.
"The Blue Bunny has such a thoughtfully curated selection of children's books and toys and is just a joy to browse," one reader said. "They definitely have things other bookstores don't!"
Cadeau is the place to find gifts for those with an eye for fine art. The store was run by Sara Petras, former manager and co-buyer for Portobello Road in Chestnut Hill. At this boutique, you'll find carefully curated jewelry, clothing, gifts, and pieces for your home.
"You can find something for everyone on your list—especially yourself. All items are sustainably made by artists so you can feel good about buying," Susan L. shared. "A lot of wonderful clothing, shoes, purses, etc. that you won't find anywhere else. The jewelry is amazing!"
Crafty Yankee (1838 Massachusetts Ave., Lexington)
This Lexington store has a little bit of everything. With sections for home decor, accessories, bath and body, gifts, and more, you're sure to find something you like. The store also sells the work of a number of local artisans and crafters.
"Crafty Yankee is the perfect pick-me-up store. When I want to treat a loved one in my life, including myself, I always go here to find the perfect quality, handmade, local gift," said Hannah W. from Lexington.
At this gallery and gift shop, you'll find handmade crafts and gifts made by more than 200 different artists, many of them local to New England. Mona H. from Acton said, "there's everything from local candy and a great card selection to pottery, glass, and oil paintings. It's a plus that there's a nice range of prices."
"It's a lovely, spacious gallery and so welcoming. You can comfortably spend some time shopping or just gazing, and the staff is very happy to help or just let me wander. They feature American artists and I understand they try to stay as local as possible. I have noticed that many of the artists are local women as well, and that's a nice plus for me," she said. "I really love this gallery."
Come to Joanne Rossman to find what their website describes as "delightful, unusual, and affordable gifts from around the world." The store's owner and namesake curates the shop's collection with antiques, jewelry, art, books, and cards in addition to her own finely crafted scarves and slippers.
"This is my favorite gift store! It has a wonderfully unusual selection of goods. My favorite is her collection of books where I can find something for anyone. Plus there are antiques, greeting cards, candles, jewelry, and handmade things Joanne designs herself," Deb G. from Newton shared. "But the real treat here is Joanne — she's a one-of-a-kind character that is fun and funny. Worth a stop in just to talk to her!"
Just Next Door (327 Auburn St., Auburndale)
What started as a greeting card store has now expanded to a gift shop with all your gifting needs. Stop by the store to find the right pick-me-up for someone in your life and get it gift-wrapped before you go.
"Great local gift shop," said Adam from Newton. "Has a great variety of toys, cards, and does an excellent job gift wrapping. Staff is always super friendly too!"
Kids R Kids (1952 Centre St., #1, West Roxbury)
Come by Kids R Kids for a fun shopping experience for you and your little ones. At this West Roxbury toy shop, you'll find popular games and eclectic trinkets.
"A true small business. This local toy shop carries both popular gifts and unique, hard-to-find items! The owner is friendly and knowledgeable," a reader from West Roxbury. "My kids love to go there and pick out gifts for birthday parties. They gift wrap too!"
Loft & Vine (120 Salem St., Boston)
This small business was one of the many initially impacted by the COVID-19 pandemic. After closing their original location during the first year of lockdowns, the owners reopened in 2021. At Loft & Vine, you'll find paintings, jewelry, purses, candles, and more.
"It's my go-to anytime I need a gift. The owner really focuses on carrying local goods. Many of those highlight the North End or Boston," said Keira G. from the North End. "It's a great stop whenever you are looking for a gift."
This Latinx-owned and managed boutique plant shop specializes in tropical and seasonal plants as well as floral arrangements. The store also 3D designs and prints plant, floral, office, and home décor products and offers workshops to help you become a better plant parent.
"It is the most unique floral studio in Boston. The owner 3D prints his own pots. His seasonal window displays remind me of how Downtown Crossing used to be during the holiday season," Erica from Brookline said. "Excellent customer service, beautiful store, and amazing hand-designed floral pots and sculptures! My holiday go-to!"
Gift-giving season isn't just for your human loved ones. Treat your furry friends to a new toy or grooming at Pawsh Dog Boutique. The shop services include deep cleaning and grooming. Owner Nancy Maida told Boston.com her store offers "carefully curated dog apparel, treats, and toys in a welcoming boutique."
Shopping at this Charlestown boutique means you're helping local businesses in more ways than one. Many of their products are sourced from local entrepreneurs and artisans including Feather + Finn, Palm Prints, Noted Candles, Albertine Letterpress, and more.
"Place & Gather is such a bright spot in the neighborhood, and owner Amanda and her team bring so much positivity and energy to Charlestown!" Colleen B. from Charlestown told Boston.com. "They always have a great selection of gifts for any occasion, and sell items from many local brands."
Pod (35 Sacramento St., Cambridge) ⭐
Every item in this lifestyle boutique is hand-selected by owner Julie Baine to meet the modern tastes of her customers. At this shop, you'll find unique pieces for your home, including kitchenware, candles, cookbooks, and more.
"Lovely product displayed in a creative environment. They really know their clientele and also give back to the community," a reader said.
Pretty Moon is both a gift shop and an event space where you can find handcrafted goods for your home and office. They have a rustic barn that can be rented out for private events. Even if you don't have an event to host, visit their barn for a workshop on building flower arrangements, crafting charcuterie boards, and more.
"Beautiful shop of eclectic items from local craft artisans. Also a barn in the rear used for workshops and classes as well as tea and snacks," Clorinda S. from Roslindale shared. "Warm and inviting full of original gift ideas and items."
Artful Heart Gallery describes itself as a "small store with a big heart." This gift shop aims to support local artists by giving them a space to sell their work. You can find pottery, glasswork, art prints, candles, textiles, jewelry, and more.
"Amazing gifts and owner," said Jen from Arlington. "We love Artful Heart!"
This century-old gift shop gets a lot of love from its customers for giving back to the community just as much as it takes. The store is volunteer-led and donates its proceeds to local charities and non-profits. Readers say a trip to this store will check off every item on your holiday shopping list.
"It is THE PLACE to go for baby gifts, wedding and engagement gifts, and all-occasion one-of-a-kind gifts. All these gifts are beautifully wrapped and ready to present," said Susan H. from Dedham. "But what is the best about the Exchange is that the proceeds go to local philanthropic organizations. What you spend is a 'give back' to the community. A visit to the Dedham Exchange just lifts your spirits!"
Readers say there's always something new to browse at Tin Rabbit in Needham. The collection includes kitchenware, accessories, greeting cards, and baby needs. They also offer occasional crafting classes, like this decoupage holiday ornament class.
"So many different gifts! I love going in to see what is new and what the owner has created. She also has classes to share her knowledge," said Sandra P. from Needham. "It is such a fun store."
You'll find Shake the Tree in Boston's North End, where owners keep the store stocked with a curated collection of clothes, handmade jewelry, home goods, and more. This gift shop takes its inspiration from boutiques in Paris, Morocco, and India so you'll be sure to find something with flair.
"They have sourced a great range of fairly-priced, trendy items including clothes, jewelry, and gifts," said Ashleigh from the North End.
At this shop, you'll find unique home accessories, dining, and entertaining items, and fashion items made by local artisans. One reader called it an "easy, reliable, and enjoyable shopping experience."
"My success rate there is 100%. If I need to find a special gift for a birthday, wedding, or housewarming party, Wild Goose Chase is my first and last stop — no need to go elsewhere on a wild good chase," said Joanna from Brookline.
---
What's your favorite place to shop local?