Readers Say
Here are the best restaurants in every Boston Marathon town
Find calzones in Newton and blueberry walnut pancakes at a Natick cafe.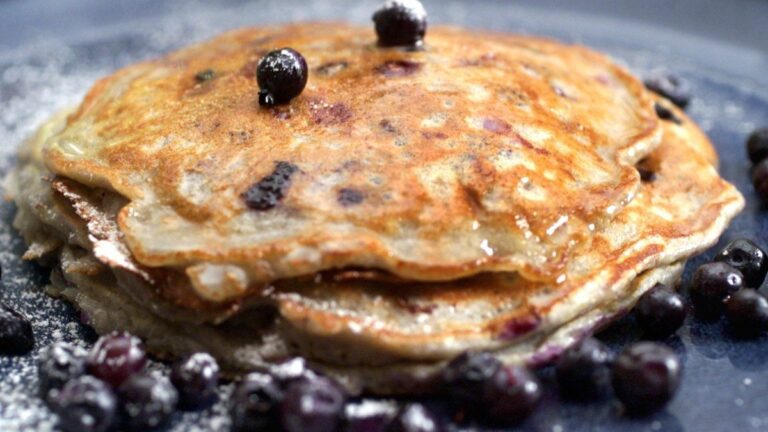 If you're attending the 2023 Boston Marathon in person, you may have staked out a spot somewhere along the race's route to cheer on determined runners. While you're in one of the eight towns that the marathon passes through, you may be looking for a good place to eat. We asked readers for their favorite restaurants in every town the marathon passes through, and we heard some strong recommendations.
Below, we've rounded up a list of spots that Boston.com readers shared with us, along with some of our own picks. When Marathon Monday rolls around, you may want to dip into one of these eateries to get a bite.
While you're in the town where the race starts, visit 110 Grill, a modern American restaurant with an eclectic menu. You'll be able to sample firecracker shrimp, bang bang cauliflower, and pulled pork mac and cheese. If you order a round of drinks, sip on a pomegranate pear martini or a blackberry basil mule. 1 Lumber St., Hopkinton
This historic spot on Main Street is a great place to grab a pint and sit down to one of their Irish-American dishes, such as the lamb shepherd's pie, the fish and chips, or pan seared salmon filet. Reader Gail from Ashland said, "[G]reat bar. Outside seating is fun, [steak] is awesome, and when a train comes by, the building shakes, and the ghosts scream." 179 Main St., Ashland
A casual Chinese restaurant, you'll enjoy classic menu items like the tangerine crispy chicken, beef with broccoli, and pan fried noodles here. For dessert, think of trying the sesame sweet potato cakes or the Chengdu sweet rice flour balls. Sichuan Gourmet is known for their lively atmosphere and the spice they put into their cuisine. 271 Worcester Rd., Framingham
Stop by FressCafe for breakfast, served all day, and place an order for one of their many French toast options, omelets, or waffles, which come in flavors like apple cinnamon or banana walnut. Smoothies, frappes, and iced coffees will also fuel your morning. An anonymous reader said that they recommend digging into the "blueberry walnut pancakes." 158 E. Central St., Natick
For classic New England dishes, look to Captain Marden's Seafoods. If you choose to dine there in the evening, you'll want to savor dishes like the baked stuffed haddock topped with hollandaise sauce, lobster rolls, or a cup of clam chowder. From their raw bar, you and your guests can also indulge in shrimp cocktails and oysters. 279 Linden St., Wellesley
If you're in Newton to watch the race, head over to O'Hara's Food & Spirits, a warm and welcoming restaurant with a variety of pizzas and a horseshoe bar. You can order main dishes like the Paddy's mac and cheese, burgers filled with gouda and horseradish dijon sauce, and blackened shrimp tacos. An anonymous reader said that their favorites are "the calzones." 1185 Walnut St., Newton
This happening restaurant in Brookline has a menu featuring charcuterie and cheese, tapas, salads, large plates, such as the steamed mussels and different kinds of paella, and desserts like Basque burnt cheesecake. Reader Christine from Milton said her favorites are the "chorizo with figs, patatas bravas, and mushrooms a la plancha." 1700 Beacon St., Brookline
Located right in Back Bay, Oak Long Bar and Kitchen in the Fairmont Copley Plaza is a place to celebrate in style. In addition to serving dishes from their regular menu, they will serve marathon specials from April 13 through 17. Order the short rib bolognese or the wild mushroom pappardelle to load up on carbs, or enjoy the Mile 27 cocktail, made with Sam Adams 26.2 Brew, Wheatley vodka, orange, and mint. 138 St. James Ave., Boston
Sign up for The Dish
Stay up to date on the latest food news from Boston.com.