Readers Say
This was the best Fenway concert performer ever, say Boston.com readers
"Not just a concert — it was a PERFORMANCE!!!!"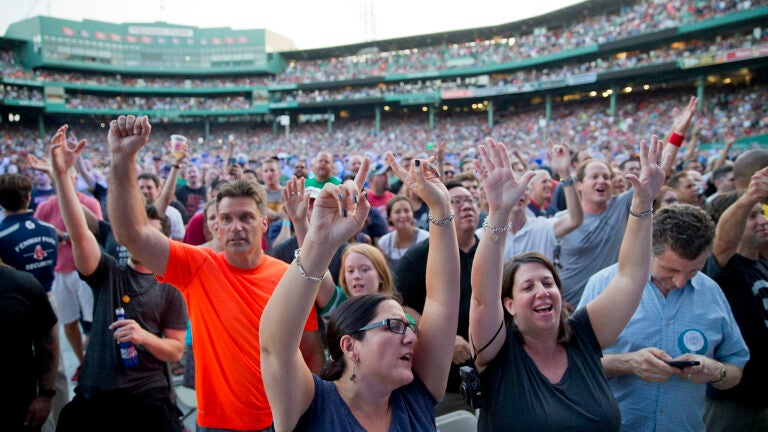 On Sept. 6, 2003, Bruce Springsteen and the E Street Band stepped onto the newly constructed centerfield stage at Fenway Park, and launched into what would be the historic ballpark's first real rock concert. And 20 years later, Bruce and the band came very close to being named the best act ever to perform there.
But when we tallied the more than 1,300 responses to the Boston.com poll about the best Fenway performer ever, Fenway Park had a new concert Boss. And she clearly made quite an impression.
"Pink was not just a concert — it was a PERFORMANCE!!!!" effused Kim L. from Agawam. "Who else flies through the sky like Tinkerbell?" asked Anna from Maine. And Dan from Peabody had this confession: "Not even a huge Pink fan, but it was the best show I have ever seen."
All in all, Pink — who broke attendance records with her July 31 and Aug. 1 shows at Fenway this summer — garnered 15% of readers' total votes, inching past Springsteen's 13% to be named the favorite performer of the more than 50 who've graced stages there since 2003.
"Just an amazing performer overall, great set design, awesome setlist, Pat Benatar for an opener — Pink literally flew around the stadium, showing just an unending amount of energy, and genuinely seemed to love the venue and the crowd as she really engaged the audience," explained David P. of Taunton, echoing many other readers' comments. "Wasn't a huge fan of hers going in, but left the show a big fan and I totally understand her popularity."
Plenty of readers also had good things to say about Fenway's inaugural performer, though. "So many great shows at Fenway but I gotta go with the very first show. The Boss is the boss!" said Maria O. of Wakefield of Springsteen. "It was uncharted waters and look how far it's come.'
"No gimmicks, no backing tracks, no costumes (OK, maybe Steven Van Zandt)," said Bill from Quincy of the Boss's two stands at the park, in 2003 and 2012. "The crowd seemed to be there for the entertainer/music, not because it was trendy."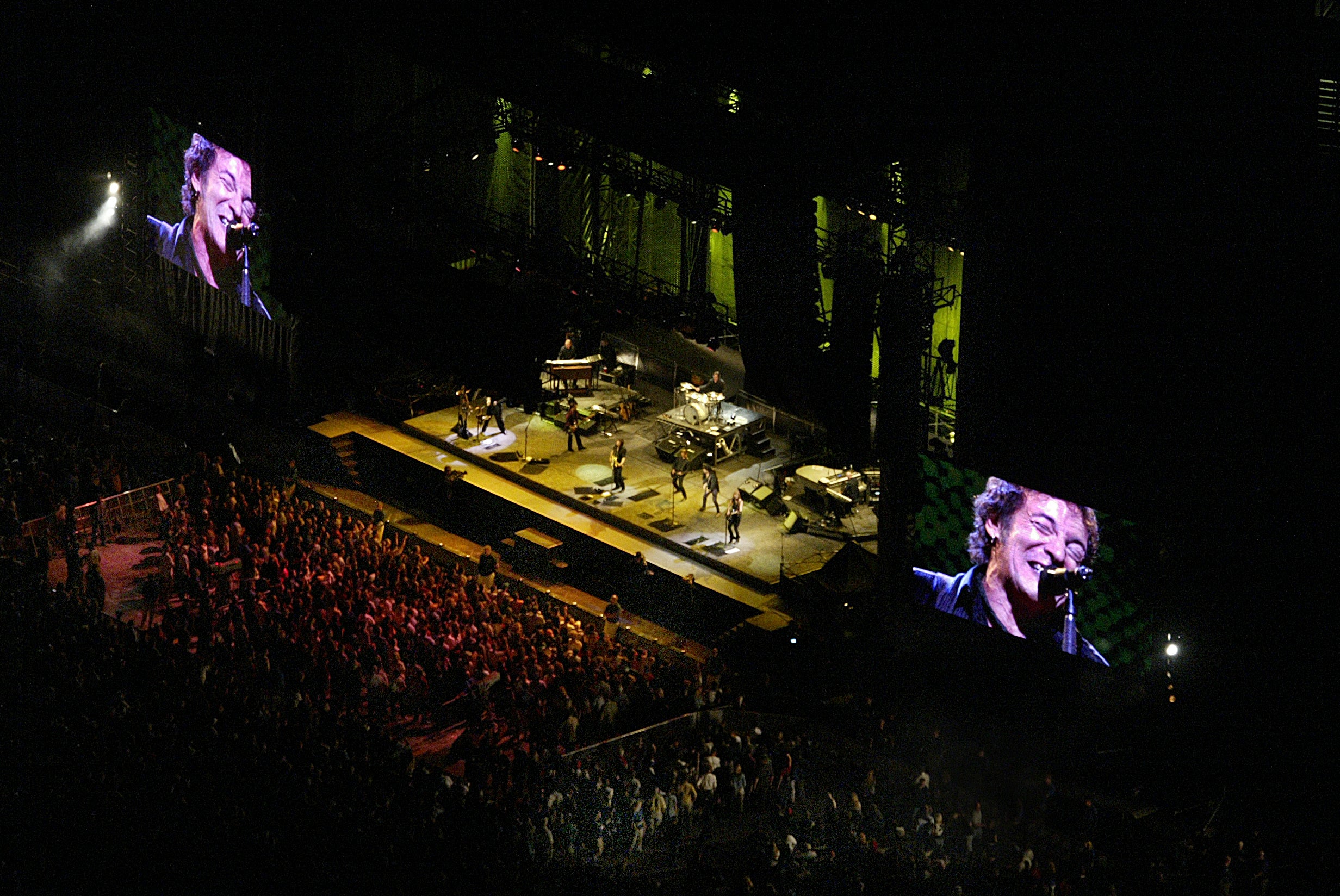 And while Pink might be a full-fledged modern pop star, a look at the top 10 acts chosen by readers shows a definite preference for classic rockers (who, to be fair, make up the vast bulk of the acts who've played at the venue). At the other end of the spectrum, meanwhile, were Luke Bryan and Florida Georgia Line with 3 votes each, Jack White with 2 votes, and Maroon 5, who got a single nod. (Adam Levine's mother?)
Top 10 Fenway Park performers, as chosen by Boston.com readers
Pink (2023)
Bruce Springsteen & The E Street Band (2003, 2012)
Pearl Jam (2016, 2018)
Paul McCartney (2009, 2013, 2016, 2022)
Phish (2009, 2019)
Dead & Company/The Dead (2016, 2017, 2022, 2023)
Zac Brown Band (2014, 2015, 2016, 2017, 2018, 2019, 2021, 2023)
Foo Fighters (2015, 2016, 2018)
Aerosmith (2010, 2022)
Rolling Stones (2005, 2015)
And while he didn't make the top 10, several people noted that the late Jimmy Buffet, who passed away Friday at age 76, had the distinction of playing in two separate years when the Red Sox won the World Series, 2004 and 2018. "Coincidence? I think not!" wrote Sean B. of Dorchester. And Shawn from Lexington put it even more succinctly: "May not have been the best concert, but Buffett broke The Curse."
Who would you consider to have delivered the most memorable performance, or performances, at Fenway Park?
Bruce Springsteen & The E Street Band (2003 and 2012, 4 shows)
Jimmy Buffett (2004 and 2018, 3 shows)
Rolling Stones (2005 and 2015, 3 shows)
Dave Matthews Band (2006 and 2009, 4 shows)
The Police (2007, 2 shows)
Neil Diamond (2008, 1 show)
Phish (2009 and 2019, 3 shows)
Paul McCartney (2009, 2013, 2016, and 2022, 6 shows)
Dropkick Murphys (2010, 2011, 2015, and 2020 [streaming], 5 shows)
Aerosmith (2010 [with J. Geils Band] and 2022, 2 shows)
New Kids on the Block (2011 [with Backstreet Boys], 2017 and 2021, 4 shows)
Roger Waters (2012, 1 show)
Jason Aldean (2013 and 2016 [with Kid Rock], 4 shows)
Jay-Z / Justin Timberlake (2013, 2 shows)
Billy Joel (2014, 2015, 2016, 2017, 2018, 2019, and 2021, 7 shows)
Zac Brown Band (2014, 2015, 2016, 2017, 2018, 2019, 2021, and 2023, 15 shows)
Tom Petty & The Heartbreakers (2014, 1 show)
Jack White (2014, 1 show)
Foo Fighters (2015, 2016, and 2018, 5 shows)
James Taylor (2015, 2016, and 2017, 3 shows)
Dead & Company/The Dead (2016, 2017, 2022, 2023, 10 shows)
Pearl Jam (2016 and 2018, 4 shows)
Florida Georgia Line (2017, 1 show)
Lady Gaga (2017 and 2022, 3 shows)
Luke Bryan (2018, 1 show)
Journey / Def Leppard / Cheap Trick (2018, 1 show)
Guns N' Roses (2021, 1 show)
Jonas Brothers (2021, 1 show)
Motley Crue / Def Leppard / Poison / Joan Jett (2022, 1 show)
Bad Bunny (2022, 2 shows)
Imagine Dragons (2022, 1 show)
Red Hot Chili Peppers (2022, 1 show)
Fall Out Boy (2023, 1 show)
Morgan Wallen (2023, 3 shows)
Below, see what Boston.com readers had to say about their favored artists, their top Fenway concert memories — and, in a few cases, why Fenway actually isn't necessarily their ideal concert spot.
Some responses have been edited for length and clarity.
Praise for the performers: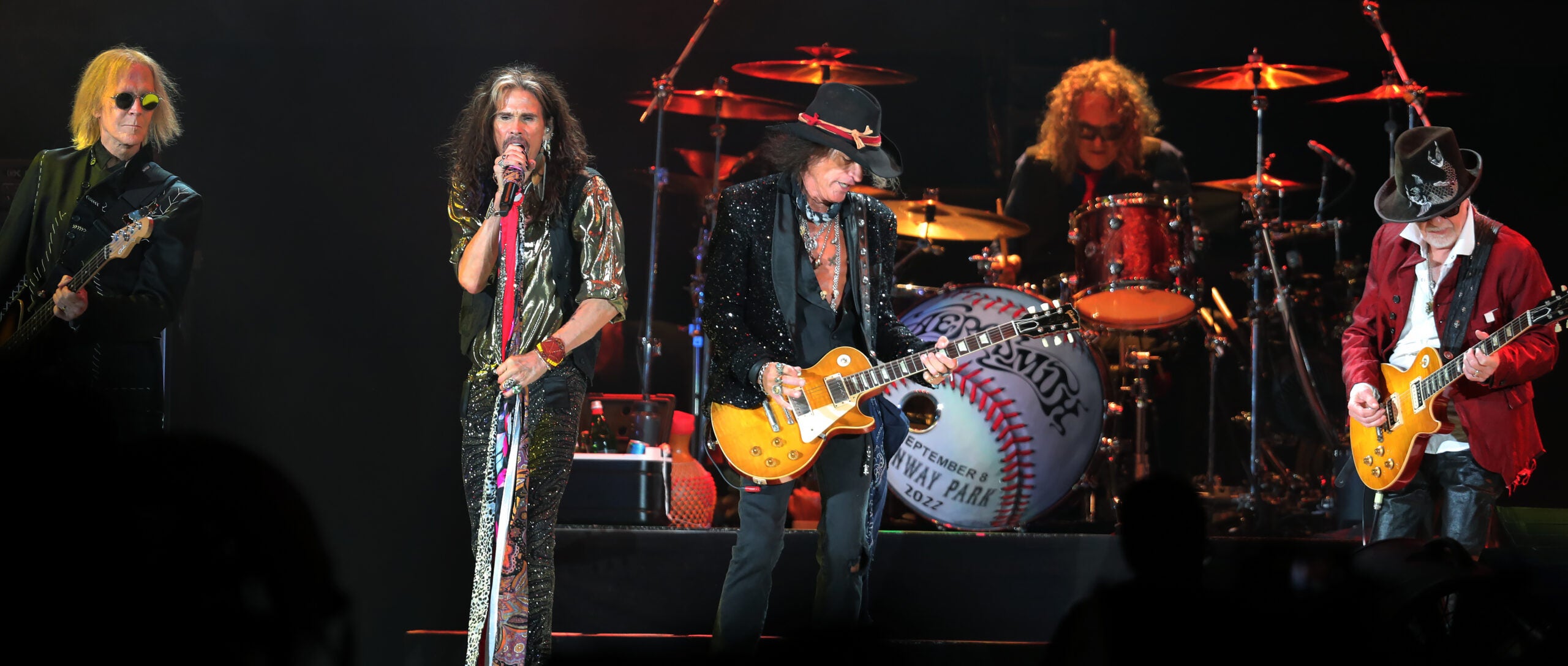 Aerosmith: "Aerosmith concert 2022 was the best concert I've ever attended! Have to hand it to them. They've been around for many years and they still have it. No flies on them. So much energy and Steven still has an outstanding, killer voice!" — Marie
Bruce Springsteen & The E Street Band: "No one does a show like Springsteen, and his shows at Fenway are even more remarkable. Thought the stadium was going to come down around us!" — Matt, Lexington
Dead & Company: "The last Dead & Company show … 'The Weight' and 'Ripple' to end a great run!" — Dead Fan, Norfolk
Fall Out Boy: "Incredible show, we brought our just-turned-8-year-old for his first concert. We or he will never forget — they were amazing!" — Emily T., Middleboro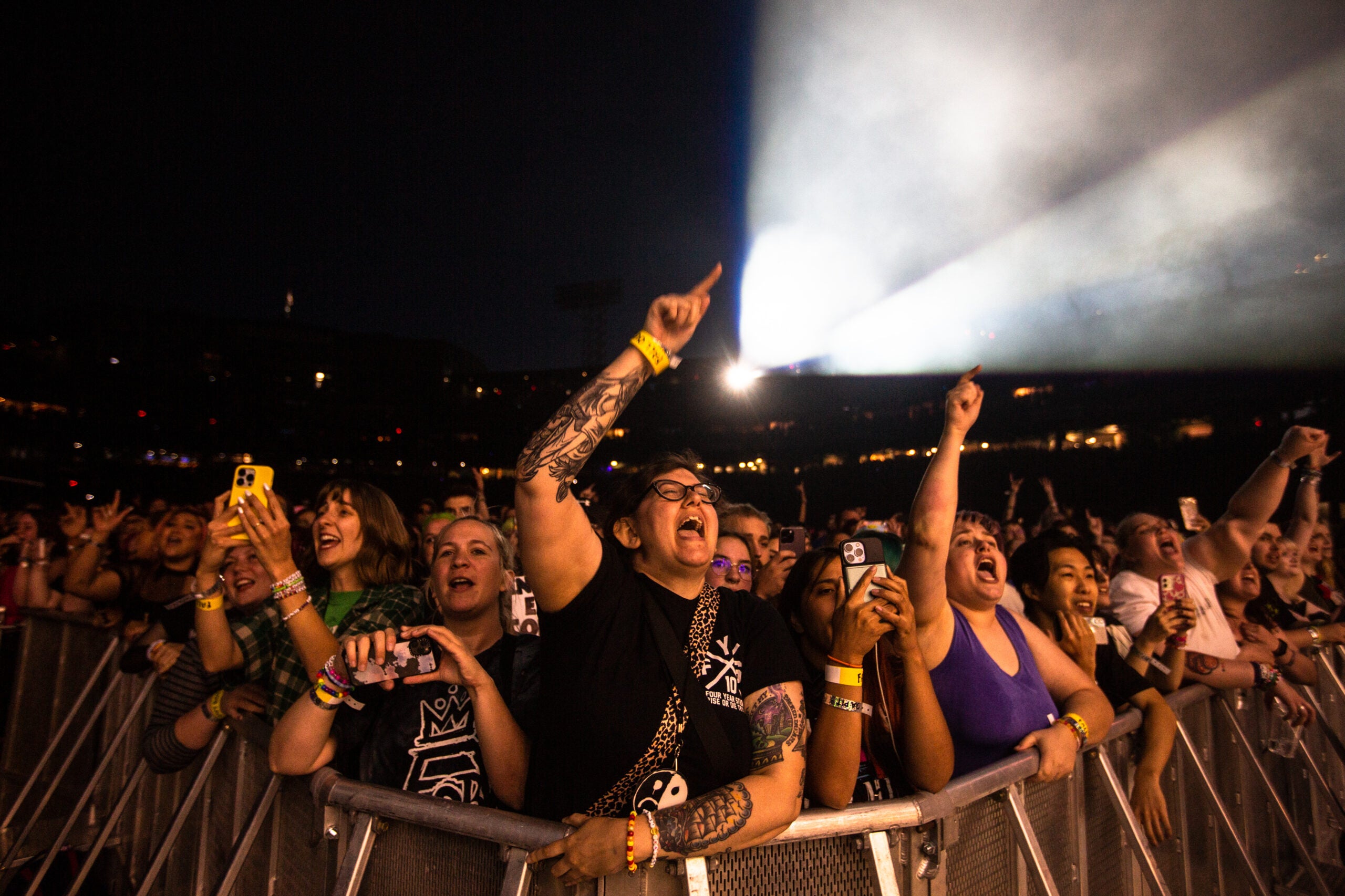 Jimmy Buffet: "For the 2004 tour, Jimmy added Billy Payne from Little Feat and New Orleans guitarist Sonny Landreth to the already strong Coral Reefer Band and produced a great live album. Parrotheads griped about no tailgating but the show was great. In addition to the Buffett standards, the rendition of the Dead's 'Scarlet Begonia' is worth listening." — Brian N., Morrisville, Vt.
Kane Brown: "One-night concert sold out, I was there and it was the best concert I've ever seen in my entire life." — Laura M., Cranston, R.I.
Morgan Wallen: "Sold out show. awesome crowd! Everyone left happy. no problems getting back on the T to go home. It was all a wonderful experience." — Joe, Newton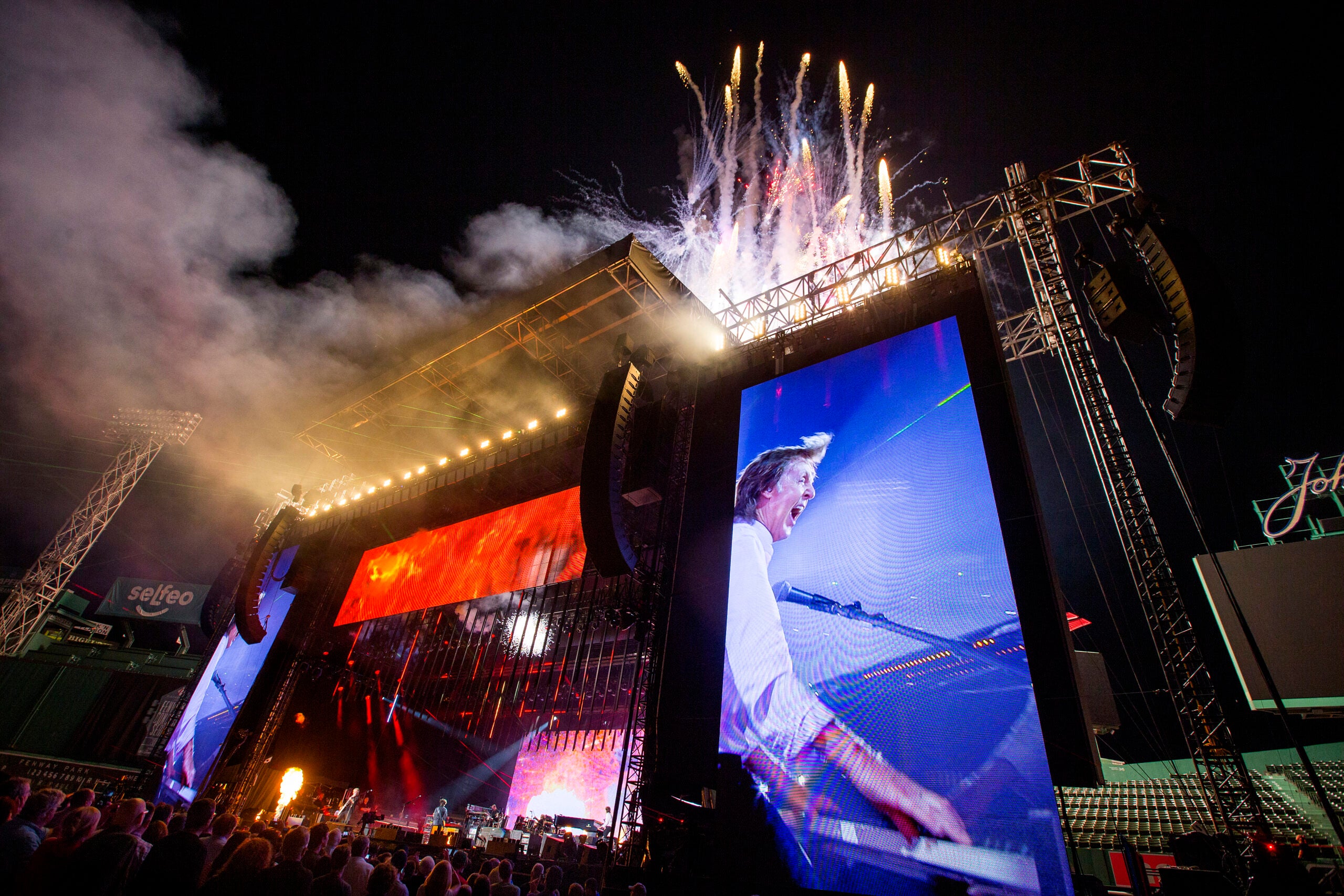 Paul McCartney: "Two hours and forty five minutes with no intermission. A master showman and a massive collection of songs made the concert exciting and a once-in-my-lifetime experience." — Kay I., Barrington
Pink: "Pink is amazing — have seen her three times in concert. The Fenway concert was beyond anything I have ever seen! Saw Lady Gaga there but Pink blows everyone out of the water!" — K., Weymouth
Roger Waters: "Anything and everything about 'The Wall' with Roger Waters is so powerful, especially with it being on the Green Monster." — Roz V., Saugus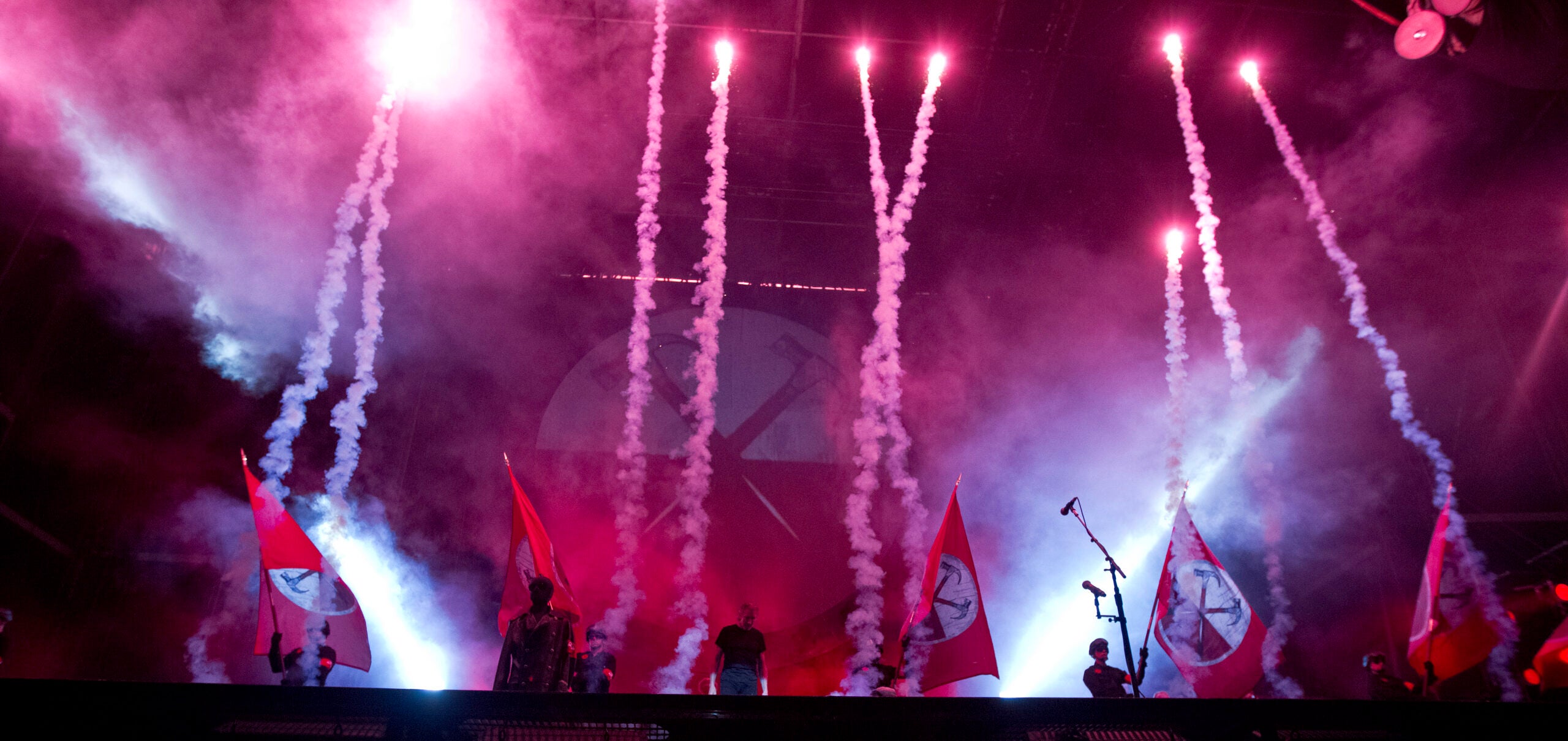 Tom Petty & The Heartbreakers: "Tom Petty and the Heartbreakers may have peaked in terms of their live performance at Fenway in 2014. They brought the house down!" — Chris W., Hingham
Zac Brown Band: "I've seen many artists at Fenway but would never miss Zac Brown, who I've seen eight years in a row minus 2020." — Amy, Newton
Fenway memories: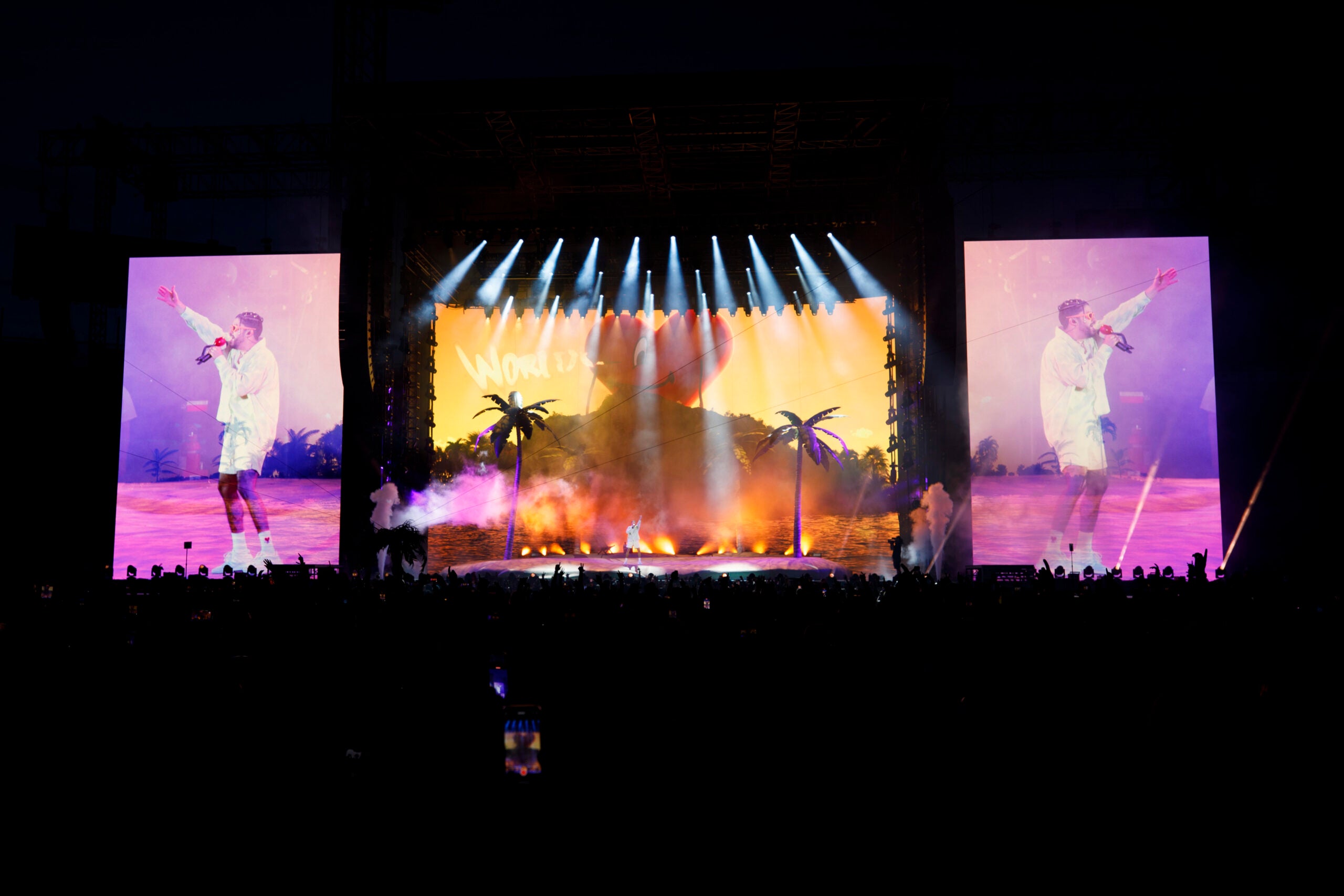 "Seeing Bad Bunny perform in front of an enthusiastic and full Fenway was one of my favorite all-time memories at the park (and I've been going to the park for 30+ years). Please bring more artists of color to this stage!" — Shaun, Allston
"The year was 2012. I was a young 45-year-old girl, giddy to be on a date with a tall, handsome new man. It was a hot August night and we were primed for an excellent Bruce Springsteen show. The boss did not disappoint. Just when the night could not have been more perfect, the opening notes to an obscure track started. The true faithful went nuts. As Bruce played 'Frankie,' a few fans held up lighters. Bruce told the story about seeing fireflies in the fields. As each fan joined in with phones and lighters, the boss called for us to 'light it up' — in seconds all of Fenway Park was bathed in the glowing light of thousands of fireflies, and we were all transported to Bruce's cinematic vision. Fast forward 11 years and that handsome date is my husband and partner. Of course our vows were Springsteen lyrics." — Cara M., Leicester
"Dave Mathews and Sheryl Crow — one band complemented the other and the July 7 weather was perfect, warm, dry, and sunny until late in the evening. Perfect third baseline corner seats two rows back for slight elevation view to the stage in center field." — Mike, Seacoast N.H.
"All I know is J. Geils blew Aerosmith's doors off that night." — Anonymous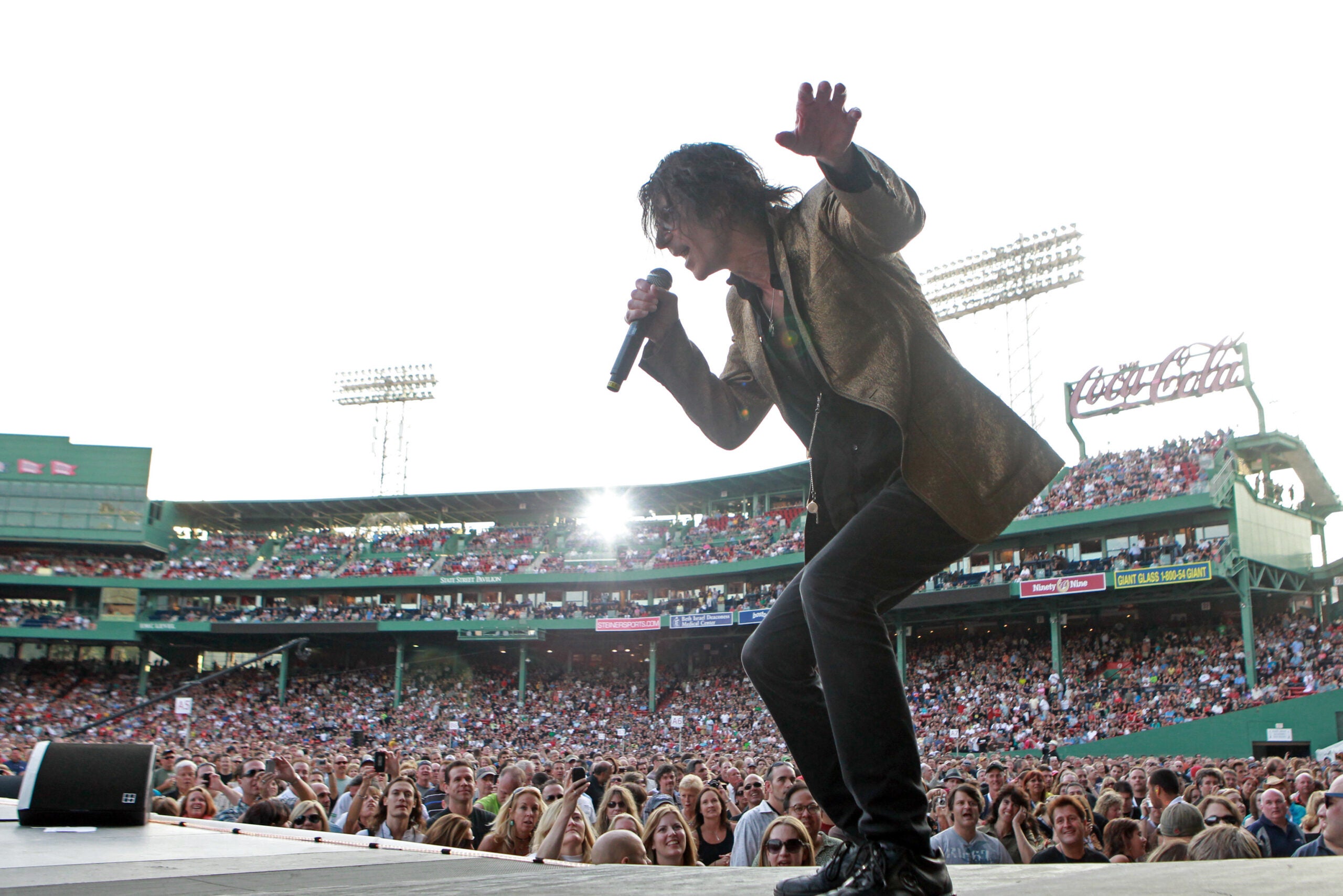 "Donna Jean Godchaux, an old Grateful Dead member from the 1970s, making a historic appearance with Dead & Co. for the first time, June 5, 2016. She had stopped playing with the Grateful Dead before most of that Fenway audience had even been born!" — Heywood, Harwich
"We managed to get amazing field seats for the July 18, 2015 Foo Fighters show as part of the fan presale. This was the Broken Leg tour with Dave Grohl performing from his throne onstage. Coincidentally my son, Henry, had broken his wrist skateboarding and brought a neon green sign asking Dave to sign his cast. The neighboring fans in our row were committed to making it happen and after the show, they hoisted my son up to the stage for Dave to sign his cast, which he graciously did. Moments later, my husband caught one of Taylor Hawkins' drumsticks. Hands down my most amazing concert experience!" — Jenn P., Tewksbury
"Green Day at the Hella Mega Tour in 2021 was one of the best concerts I have ever been to at any venue in New England. Remember that this was not just a Green Day concert but the Hella Mega Tour, which included Green Day, Weezer, and Fall Out Boy at Fenway Park all in one glorious show! This was also a historic concert as it was re-scheduled from 2020 due to the pandemic and marked the return of big concerts to Boston after the COVID-19 crowd restrictions were lifted literally weeks before the show. This concert was the best at Fenway for so many reasons, but perhaps mostly because it proved that we could do big concerts again and have fun and 'get back to normal' in a Post-COVID world." — Josh, Cumberland, R.I.
"Imagine Dragons at Fenway was EPIC! Took my daughter to her first concert and it was sooooooooo good. I've been to a lot of shows at Fenway, but this one took the cake. Between the LED wristbands and the fireworks there was never a dull moment. The band took time out of their set to recognize everything from COVID to the war in Ukraine to safe healthcare access for all. It was a totally family friendly show and the atmosphere was truly inspiring and uplifting after 2+ years of the pandemic." — Tess M., Needham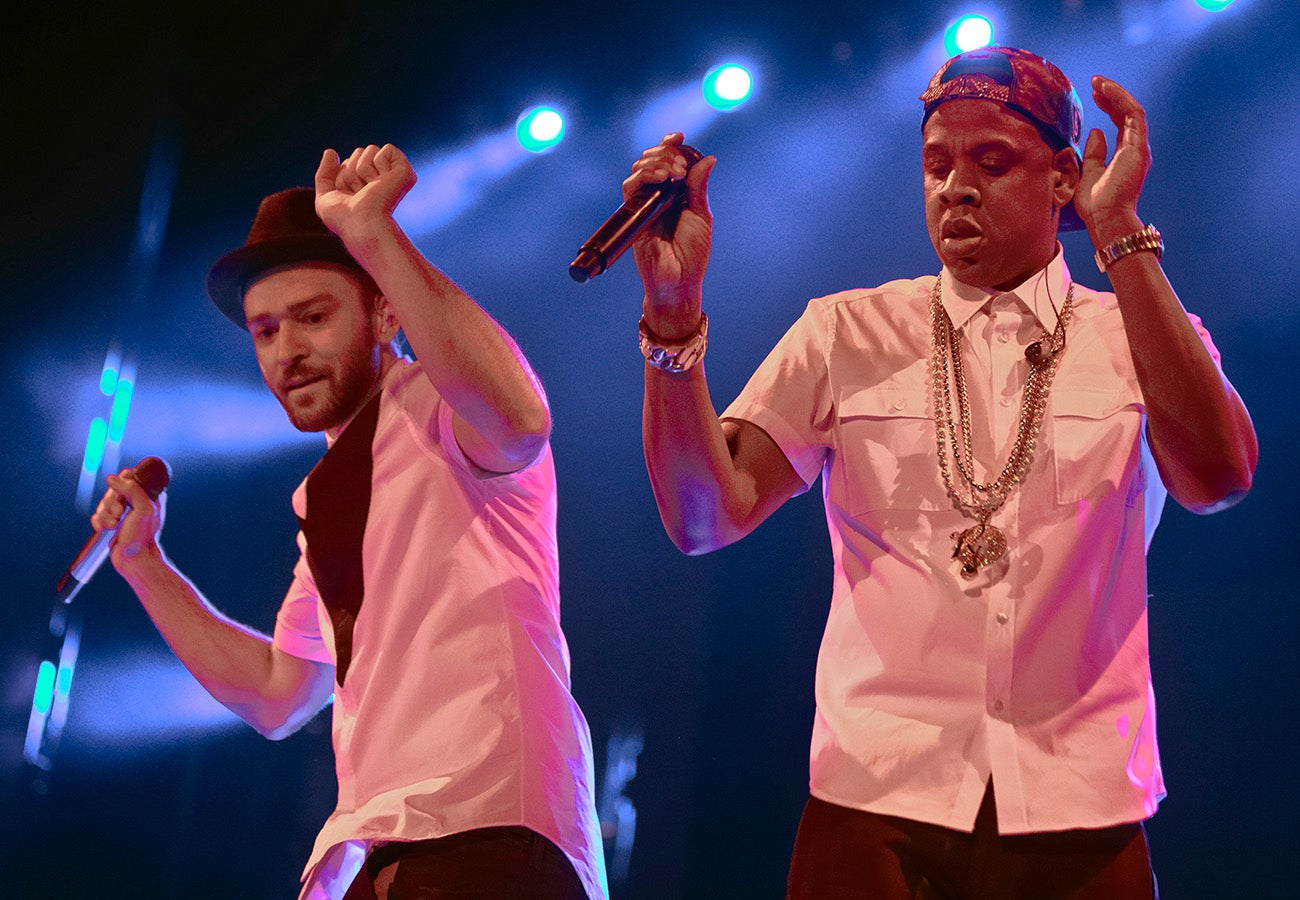 "Hearing 'Holy Grail' (the opening song) being belted over the Green Monster while hanging out on Lansdowne Street debating if we wanted to buy last-minute tickets to see [Jay-Z and Justin Timberlake], we decided we had to do it!" — Andrew, Sudbury
"Sweet Caroline sung by Neil Diamond live at Fenway? Can't be topped!" — Erik H., Canton
"Watching Gronk belt out Helter Skelter with Paul McCartney was a once in a lifetime experience and was wicked awesome." — Matt K., Melrose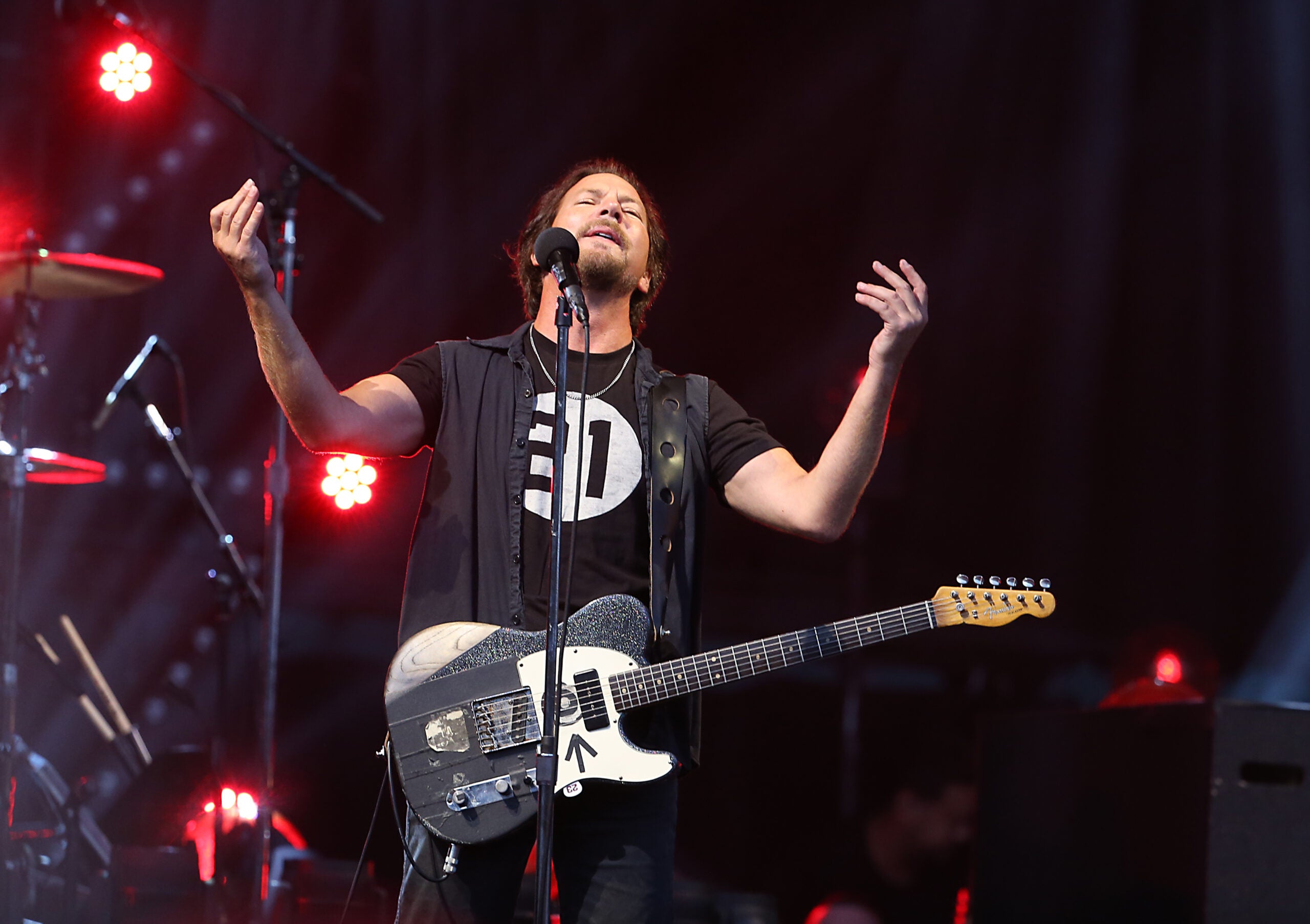 "I'm not the biggest Pearl Jam fan, but I was able to score close floor seats and bring a friend who was. They rocked through the curfew and kept playing another 30 minutes after the lights came on. I even saw radio personality Michael Felger rocking out hard on the floor." — Ben, Brighton
"Phish played their second longest set in history on the second night of a thunderous and lightning-filled early evening in 2019." — Greg, Watertown
"Keith Richards chain smoking on stage in smoke-free Fenway." — Greg W., South Yarmouth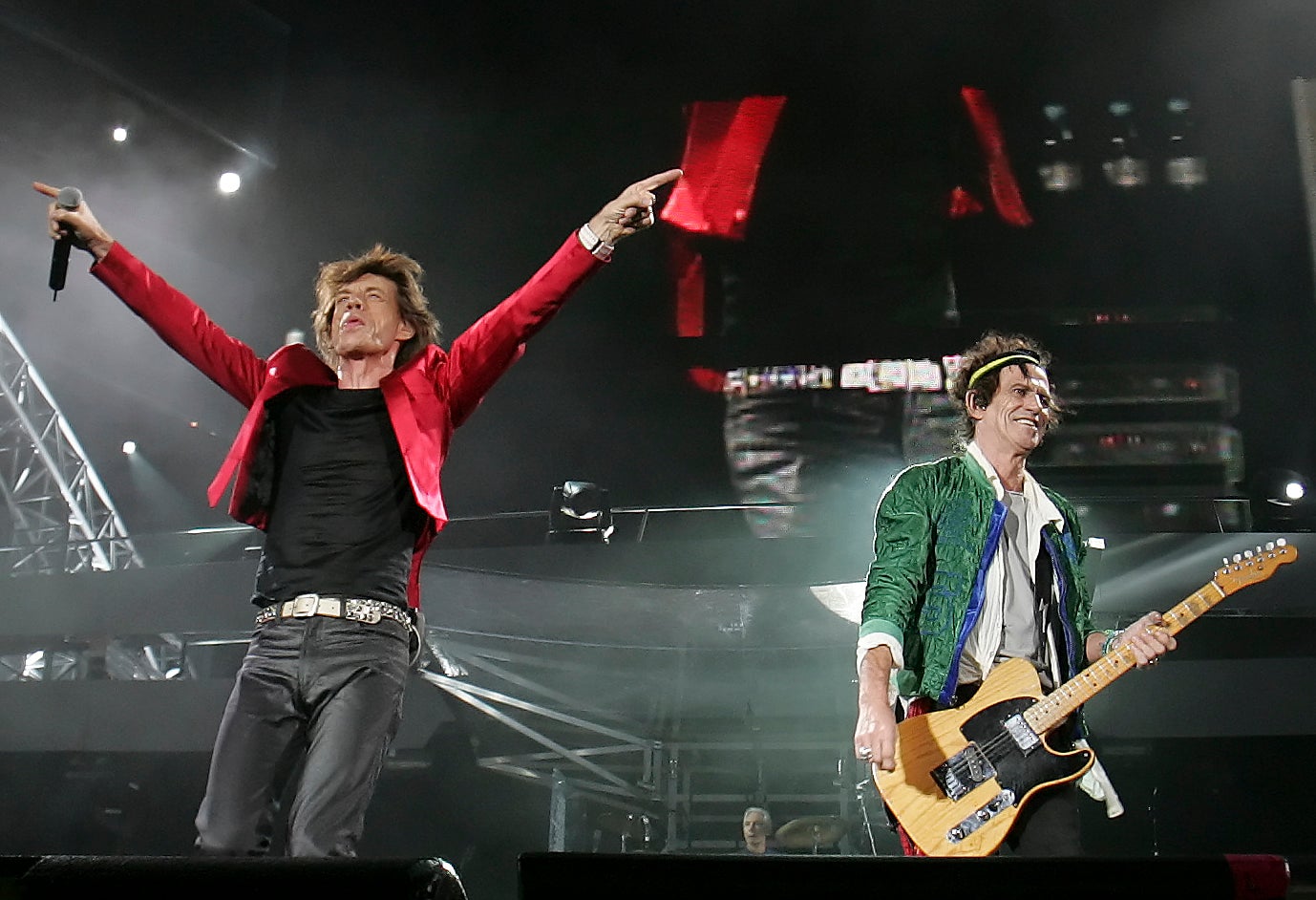 "I've seen 10 concerts at Fenway including every Phish show there. My favorite memory is when Phish opened their first appearance in Boston Red Sox jerseys to sing the national anthem on the pitcher's mound. Then a rainbow appeared over the stadium and sunshine broke through the clouds onto the stage just in time for the first guitar solo of show! This was especially emotional for many 'phans' because the band had just reunited after five years of being gone. It was a nice little 'welcome back everyone' moment from the universe. Felt like magic." — John R., Falmouth
"Despite living in New England my whole life, New Kids on the Block/Backstreet Boys in 2011 was my first time at Fenway Park! Seeing both groups up on the Green Monster together was so fun! It didn't even matter that it was pouring rain!" — Megan, Billerica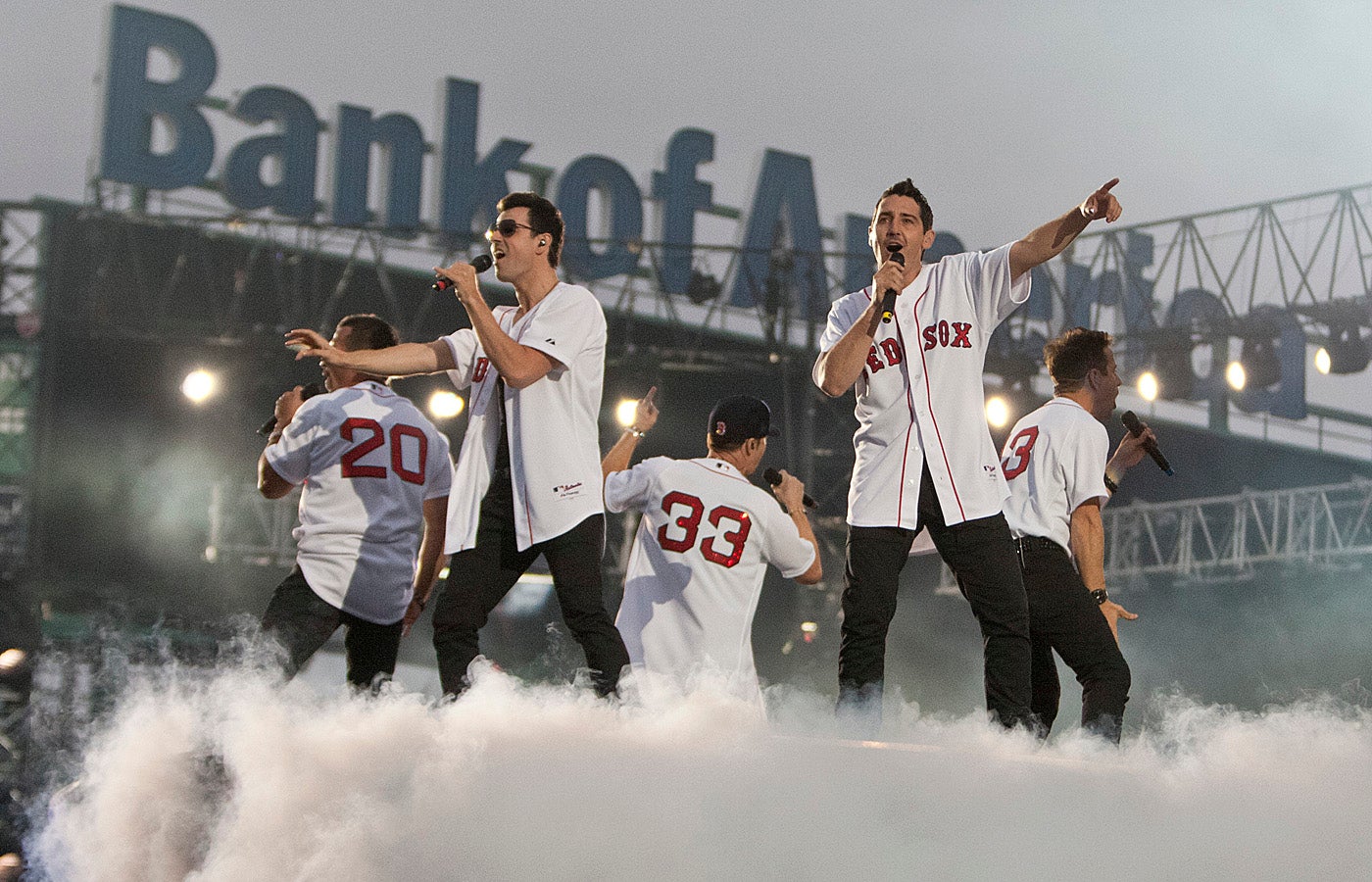 "Pink flying around the park, reaching the highest seats with a full moon shining down on all her beautiful fans! It was an incredible show and I want to drive to another city to see her again this summer." — Jennifer R., Norwood
"Bruce Springsteen memorializing the Pesky pole after [Johnny Pesky's] passing. Billy Joel opening with 'Big Shot' (both times). Donna Jean Godchaux playing with Dead & Co. Dead opening with 'Cassidy' this year. The Fenway faithful singing happy birthday to Sir Paul McCartney. Steven Tyler atop the Green Monster atop his white grand piano. Aerosmith putting on a perfect performance in summer '22." — Tom, South End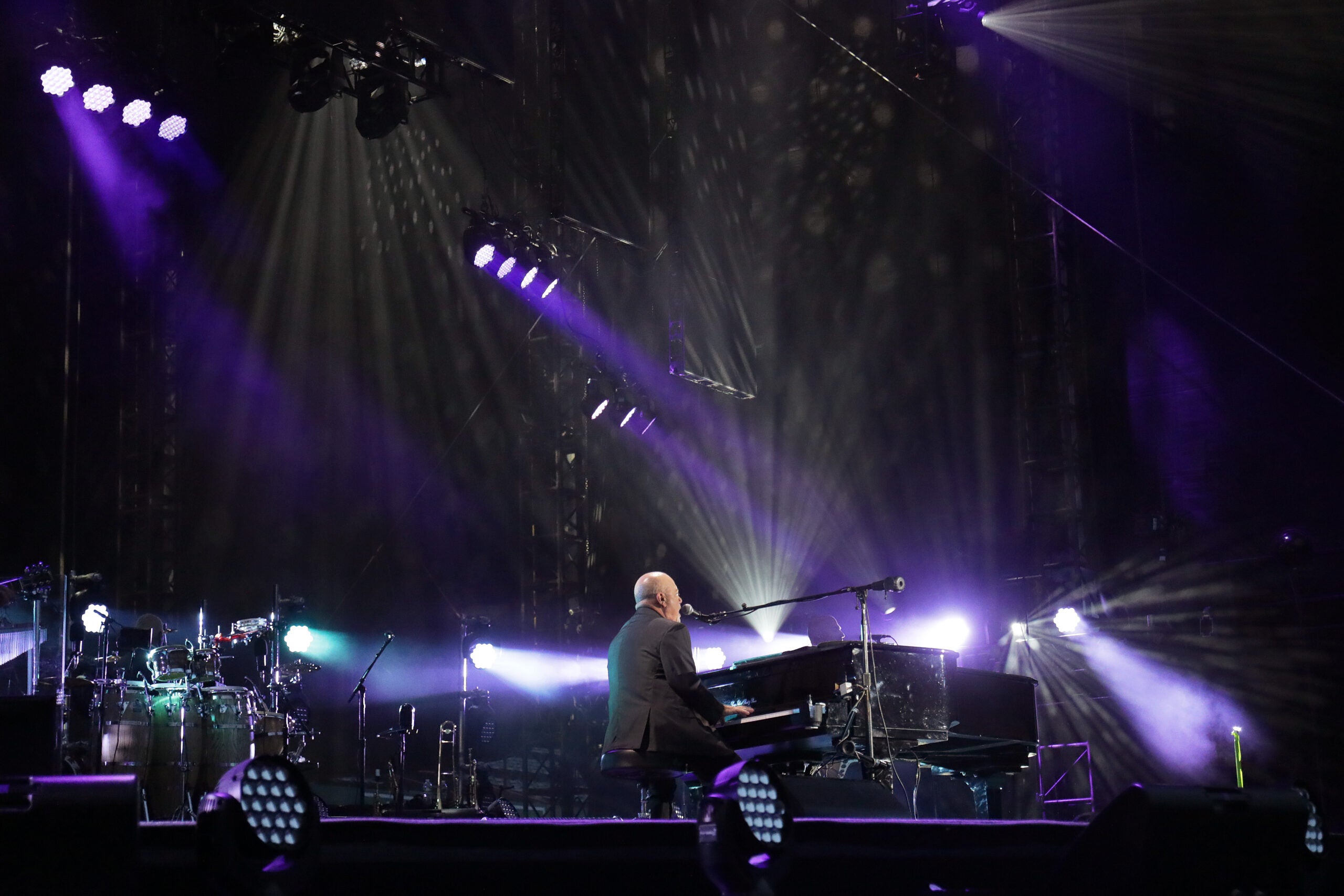 Anywhere but Fenway:
"I'm overall cool on the Fenway concert series, as it really is bent towards a very narrow demographic, and puts a big strain on the residents and people who work in the area. This year particularly seems like it's non-stop cowboy boots and hats, atrocious jean 'shorts' that look like denim diapers, and herds of suburban white folk. The concerts are problematic for the residents in the neighborhood, particularly those with limited mobility who find extreme traffic impedes access to ride shares, The Ride, and slows ambulance and emergency services … There's also the influx of non-local people who have no concern for the surrounding neighborhood during the one time of year the rest of the city benefits from the reduced transient student population. The concerts need far more regulation and accountability to the neighborhood and city." — Lauren, Jamaica Plain
"Fenway stinks for concerts. We saw Tom Petty in 2014. The band and the opener (Steve Winwood) put on a great performance, but sound and sight lines sucked. I'm sure it was great for those on the field but for us in the stands it was disappointing. Seeing Petty hit a signature opening chord then the sound following a second later is a bummer." — Brian Shaban
"You can't see sh— and the screens are not managed well for the fans. I have more fun watching YouTube videos than wasting my money at Fenway concerts." — VM, Boston
Boston.com occasionally interacts with readers by conducting informal polls and surveys. These results should be read as an unscientific gauge of readers' opinion.
Editor's note: This article has been updated to reflect the correct dates of Phish's performances at Fenway Park. Also, we've been informed that The Who's 2019 performance was inadvertently dropped from the survey form; we apologize to Pete Townshend and Roger Daltrey for their omission.
Need weekend plans?
The best things to do around the city, delivered to your inbox.