Readers Say
We asked, you answered: Words to describe 2021
Readers described the year in one word. Find out what they wrote.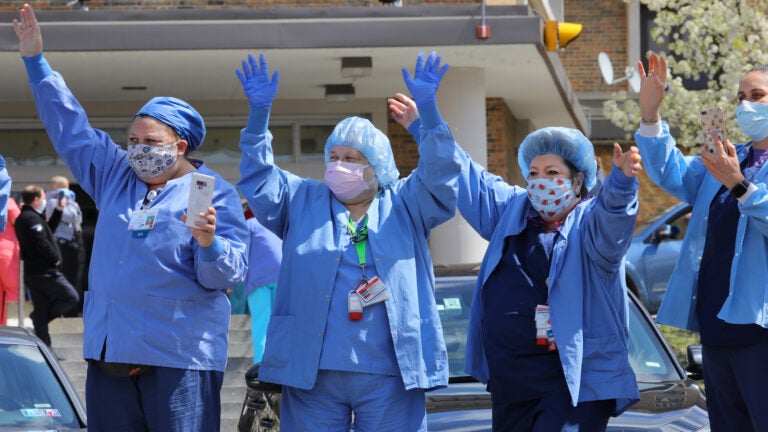 We are looking back on yet another unprecedented year.
To help make sense of it, we recently asked our readers to sum up 2021 in one word, and more than 400 responded across our survey and social media. Words that received the most mentions reflected how 2021 turned out to be another hard year in a continuing pandemic. Ahead, we feature words that readers mentioned most, and the words we expressed. You'll find that it was not an easy year for many. It comes as no surprise as we mask up and experience another COVID-19 surge due to the omicron variant. But we also received hopeful words from readers too, showing us their year wasn't all bad. Ahead check out the words readers used to describe 2021.
Top word to describe 2021: Exhausting
"Exhausting" was by far the most popular word which followed words that described a hard year for readers. "Rollercoaster" was another popular submission among readers as it placed second among most mentioned.
Redundant
"Because it turned out to be just like 2020 with the virus taking off again."

— Steve, Boston
Restrictive
"So many of the things that comprised the normal routines of our normal lives were modified on account of the ongoing pandemic: Less travel, less events, less face-to-face get-togethers with families and friends, and when such things struggled somehow to take place, masks were required along with other limitations. Moreover, when people tried to debate their ideas in the public forum as to the best path forward, overzealous and misguided efforts were made to restrict the free exchange of ideas."

— John, Beacon Hill
Apocalyptic
"Worst year possible."

— Karl K., Amherst
Disaster
"There was so little good news as to be a total…wait for it…disaster!"

— Stephen G., Wayland
We experienced an emotional year, as one reader wrote, "Some highs and lots of lows."
Words readers expressed:
AAAAAAH. Blah. WTF. Eh. Sigh. Yuck. Ugh. Ouch.
Despite facing "loss," readers also gained "strength." Several readers focused on "self growth" and "self love."
It wasn't all bad:
Almost good. Awesome. Better. Blessed. Chill. Joy. Fun!! Esperanza! Unbelievably strong. Progress.
We encountered:
Challenges.
But, we'll go with this word which one reader wrote: Next.