Readers Say
The ultimate guide to museums in Massachusetts
Trying to pass an enriching day indoors? We have the lowdown on the best museums, exhibits to see, and more.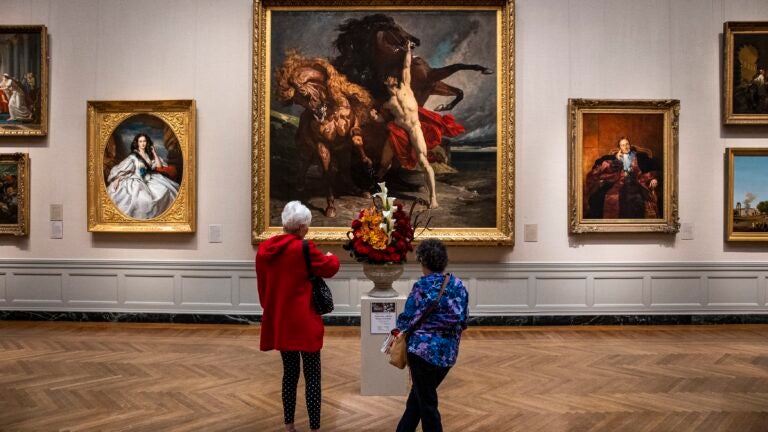 Whatever the time of year may be, a museum is a special place to visit, an oasis in the middle of a city—or tucked in the countryside—where you can spend a memorable day learning about art, culture, or science. Inside its walls, you can contemplate works by Monet, find yourself lost in the colors of a Renoir, or educate yourself about history. Massachusetts is home to some beautiful museums, from the Museum of Fine Arts to the Clark Art Institute in Williamstown.
We asked readers for their favorite museums in the Commonwealth, and 148 people responded, with some voting for more than one place. You shared the exhibits that you enjoy the most and told us what the grounds of the establishments are like. Readers and staff together named 40 museums that captivate their interest. The most popular museum that readers voted on was the Isabella Stewart Gardner Museum.
Boston.com spoke with museum director Peggy Fogelman who said it is "an immersive and healing experience."
"The historic building of the museum is unlike any other museum. The heart and soul of the museum is this amazing courtyard that blooms all year round," Fogelman said. "You can experience not only the visual beauty of it, but also the sound of water trickling and the smells of the flowers. … [The museum] privileges emotional and personal experience over a purely didactic experience."
Below, find a guide to museums across Massachusetts that you will enjoy. We've included different attributes of each one, ranging from cafes to gift shops where you can pick up a souvenir. Browse the list, and see if there's a collection that you'd like to explore.
The museums that were among the top 5 reader picks are marked with a 🏆.
Kids of all ages will learn and have fun at Boston Children's Museum, where they can engage with science activities, practice painting in Art Lab, or build in the Construction Zone. Through the STEAM Lab, they can program robots or design a light up bug, while building critical thinking and problem solving skills.
Admission: Adults, $20. Children 1-15, $20. Infants, free.
Where: 308 Congress St., Boston
An exhibit to see: "You, Me, We!" encourages visitors to engage with questions of fairness in the world, through guided identity exploration.
Features: Bring your own snacks or lunch to the museum, or take a trip to The Barking Crab or Metro Cafe nearby.
Readers say: "The grandkids enjoy the visit, and I love the climbing [structure]. It requires planning, self-confidence, allows for mistakes, and you eventually are successful!" –Dave K., Melrose
Idyllically tucked away in the Berkshires, the Clark Art Institute is both a public museum and an institution with research and academic programs, including a library. On display, you'll find the works of Degas, Cassatt, and others. The Clark is a center for natural beauty, and if you'd like to spend some time outdoors, go for a hike on one of their scenic trails.
Admission: General admission is $20. Free for students and those 21 and under.
Where: 225 South St., Williamstown
An exhibit to see: "The Visionary Architecture of Paul Goesch" comes in March.
Features: Outdoor installations, hiking trails, and a library. At Café 7, you can enjoy a panini and beverage, while at the gift shop, you could pick up a porcelain teapot or apparel.
Readers say: "The Clark's Impressionist galleries are like strolling through the streets of Paris. And outside, they have great walking trails, and there's nowhere better to spend a summer afternoon than lounging outside around their reflecting pool." –Caroline I, Pittsfield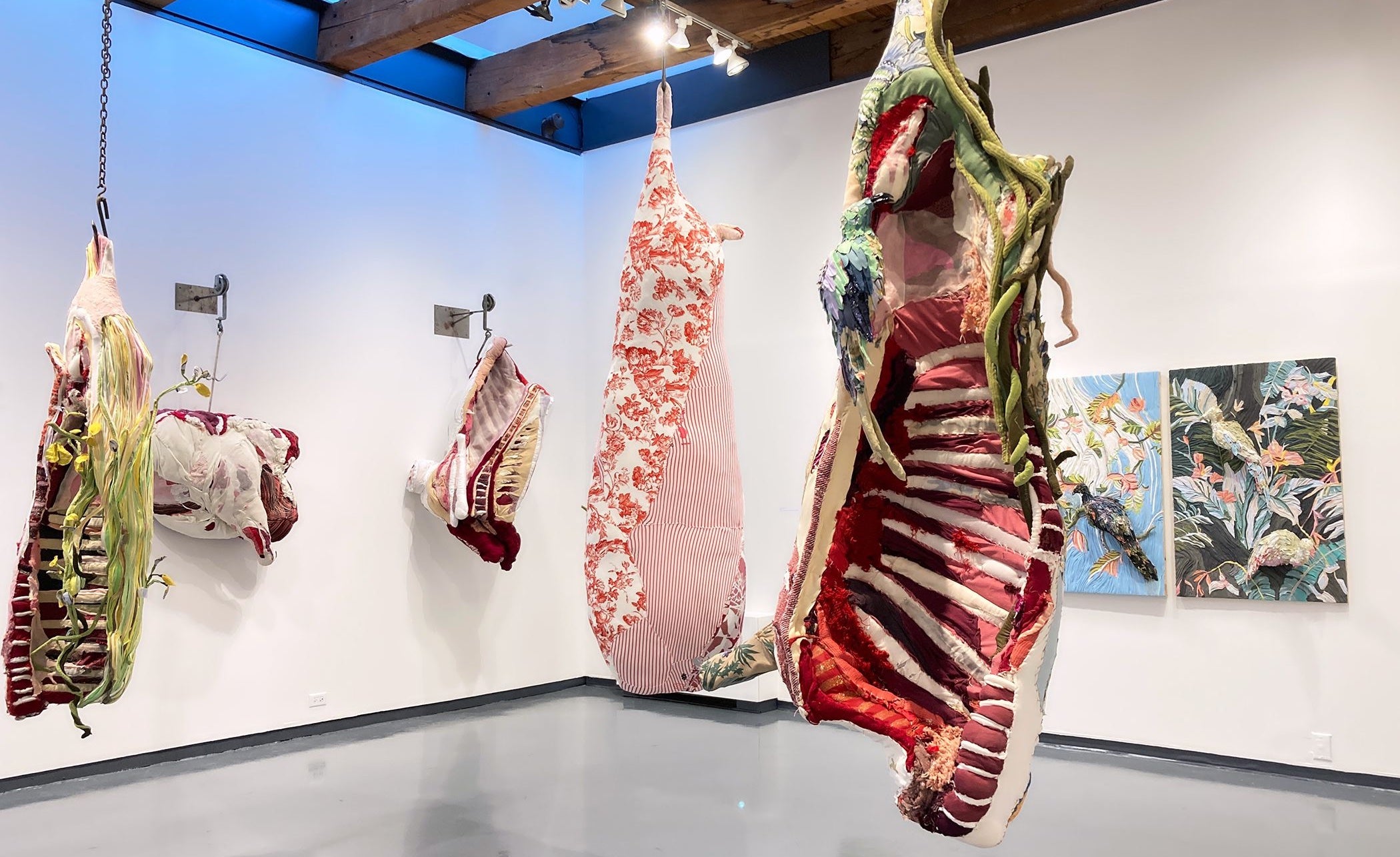 In Brockton, Fuller Craft Museum is the premiere destination for contemporary craft in the New England area, featuring dynamic works. You'll view fiber creations, such as embroidery and felt forms, pieces from the metalsmithing and jewelry community, and outdoor sculptures. You can take a class here, as well, from pottery to fabric marbling.
Admission: Free for all.
Where: 455 Oak St., Brockton
An exhibit to see: "Material Mapping: Data-Driven Sculpture by Adrien Segal and Norwood Viviano" comes in May.
Features: Fuller Craft Museum's Shop sells handmade ceramics, hats, toys, decorative boxes, and more. Bring a meal to eat in the Museum Lounge.
Readers say: "The Amy Genser piece that crawls up the gallery walls, made by 'quilling' mulberry paper, is an imaginative installation, where aerial maps, gestures, creatures, and lots of energy, can be found within its reach. Has to be experienced in person for the 'wow'!" –Adelene E., Brockton
Three museums at Harvard University, the Fogg Museum, the Busch-Reisinger Museum, and the Arthur M. Sackler Museum, have "one of the largest and most renowned collections of art in the United States." Within their walls, you can admire art from the French Romantics, Middle Eastern works, and Buddhist sculpture.
Admission: Adults, $20. Seniors, $18. All students, and youth under 18, free.
Where: 32 Quincy St., Cambridge
An exhibit to see: "From the Andes to the Caribbean: American Art from the Spanish Empire."
Features: At Jenny's Cafe, sample cookies, pastries, salads, and sandwiches. There is also a Museum Shop with children's books, office items, and textiles.
Readers say: "The gallery with the Impressionist paintings is my favorite place to visit, and then a cup of coffee and pastry in the courtyard cafe." –M.L., Cambridgeport
In Boston's Seaport District, the Institute of Contemporary Art sits alongside the water and brings contemporary works in all media to its audiences. You can currently view "The Stories that Make Us," exploring migration and adversity, and an installation that features themes of power and consumerism. Every summer, the ICA Watershed in East Boston presents an exhibit in its industrial building space.
Admission: General admission, $20. Seniors, $17. Students, $15. Youth 18 and under, free.
Where: 25 Harbor Shore Dr., Boston
An exhibit to see: 'Taylor Davis Selects: Invisible Ground of Sympathy.'
Features: The Common Room Cafe serves coffee and snacks. At the ICA Store, look for a candle, a tote bag, or a skateboard.
Readers say: "The exhibitions are always changing! The ICA always has pieces from their collection, along with visiting shows, so I love to visit often to see what's new. Usually, after my visit, I will spend some time admiring the waterfront view and exploring the Seaport." –Brittany, Salem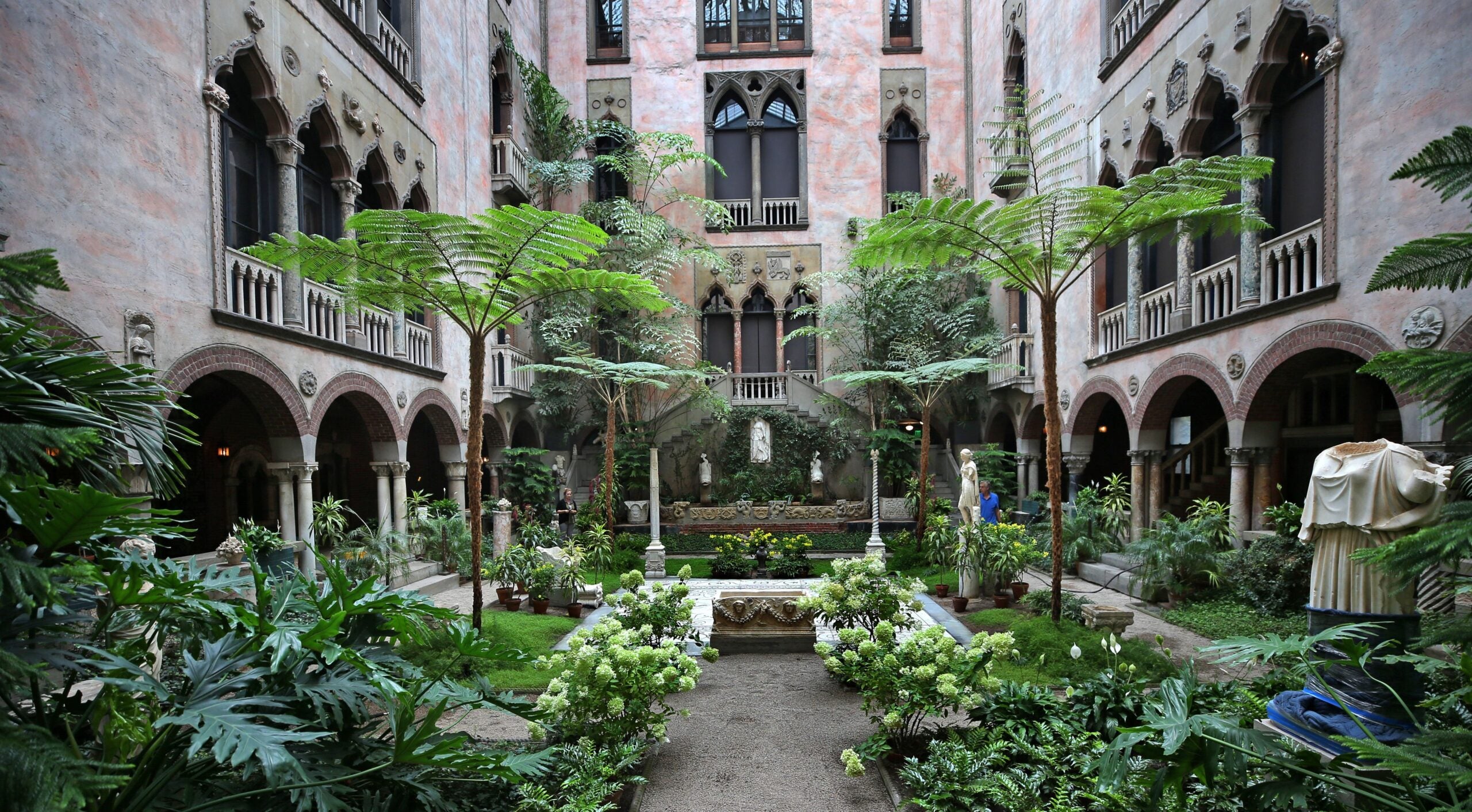 Art collector, philanthropist, and patron of the arts Isabella Stewart Gardner built her museum and residence in the style of a 15th century Venetian palace, and it has been welcoming the public since 1903. Inside, discover lavish chambers filled with Rococo paintings, tapestries, Italian Renaissance art, Chinese Buddhist sculptures, and her famous courtyard. Today, the museum also holds concerts and features the work of contemporary artists, as well.
Admission: Adults, $20. Seniors, $18. Students, $15. Children under 18, free.
Where: 25 Evans Way, Boston
An exhibit to see: "Adam Pendleton: Untitled (Giant Not To Scale)."
Features: Have lunch or a wine at the glass-enclosed Café G. Purchase a book, jewelry, or a decorative vase from Gift at the Gardner. The museum also sells custom prints.
Readers say: "The Gardner Museum is so special because everything in it is art. From the art on the walls to the doors to the stairway to the light fixtures. Every object in the building is to be looked at and no matter how many times you visit you always see something new. What a treasure chest this place is." –Eric A., Mission Hill
Tour this museum and library that pays homage to the memory of our 35th president, John F. Kennedy, and learn about the politician's life and work. Exhibits teach you about the 1960 election, the U.S. Space Program, and give you an inner look at his Oval Office. Students and scholars can peruse historical materials to conduct research.
Admission: Adults, $18. Seniors, $12. College students, $12. Youth/teens, $10. Veterans, $4 off adult or senior admission. Children 12 and under, free.
Where: Columbia Point, Boston
An exhibit to see: "First Children: Caroline and John Jr. in the Kennedy White House."
Features: The JFK Café serves sandwiches, soups, and more. At the museum store, there are plenty of books and keepsakes like paperweights and coin collections.
Readers say: "Strolling through his White House." –Harry, Cape Cod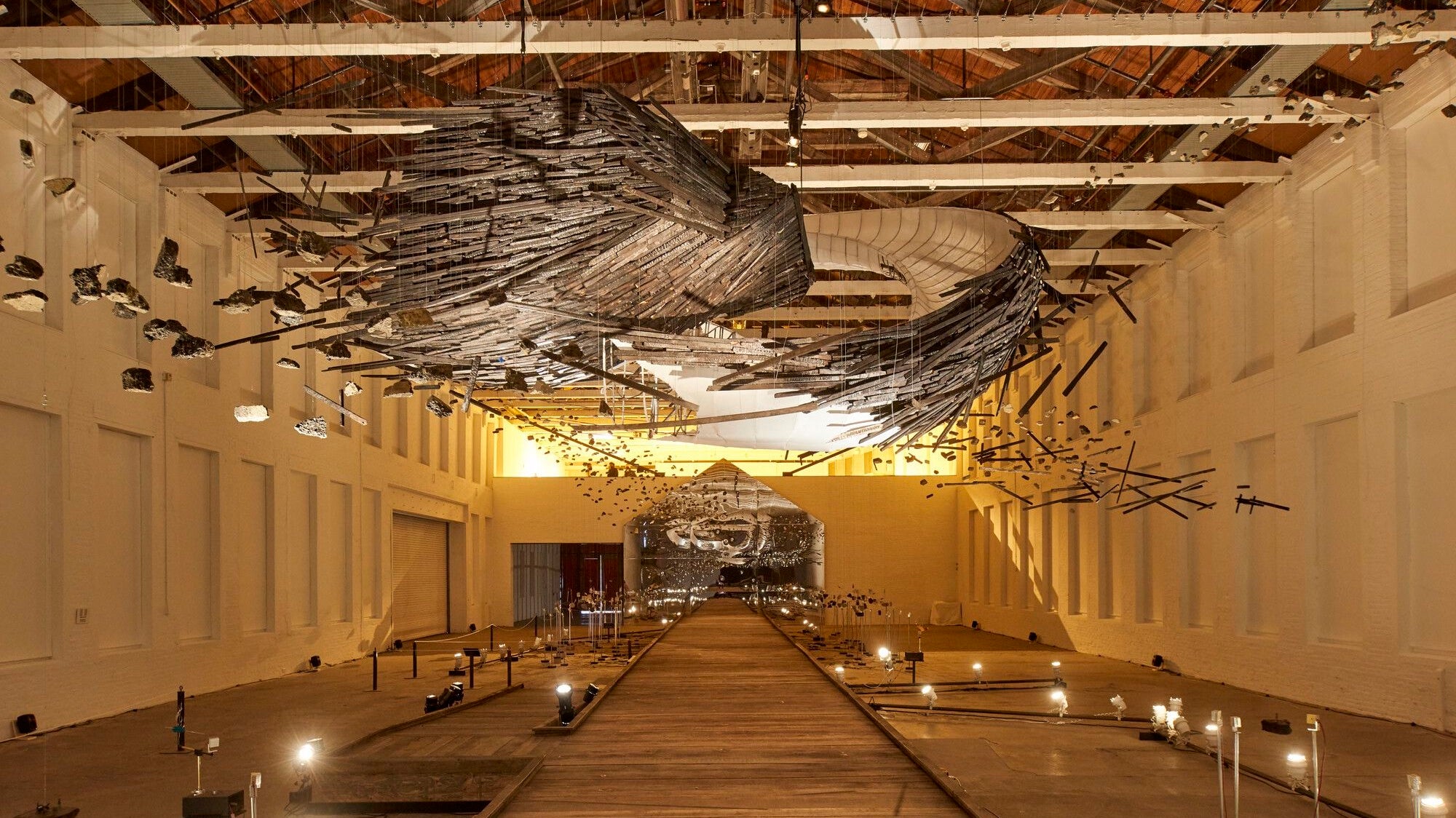 When you visit MASS MoCA in North Adams, you'll find yourself in a former factory campus filled with "large scale, immersive installations." Whether you're experiencing the inverted trees of Natalie Jeremijenko, an exhibit that uses sound art, or a performance event, the space reveals boundary-crossing works and "soaring galleries" for you to wander through.
Admission: Adults, $20. Seniors, $18. Students, $12. Kids 6-16, $8.
Where: 1040 MASS MoCA Way, North Adams
An exhibit to see: "To See Oneself at a Distance" opens in March.
Features: For food and drink, there are lots of options. Try handcrafted ice cream at Lickety Split, beer from Bright Ideas Brewing, or a beverage from Tunnel City Coffee. At the gift shop, you'll find posters, water bottles, and ceramic mugs.
Readers say: "Everything as MassMOCA is whimsical and fascinating. Such a wonderful venue for art and live music. Best museum anywhere." –Ray, Leverette
This imaginative contemporary art museum is a "kunsthalle," or non-collecting museum that is always changing. Visit exhibits like "Yesterday Is Here" by the artist collective Ghost of a Dream or the works of feminist, political activist May Stevens. MAAAM, which is also a teaching museum, holds educational programs that are open to the public.
Admission: Free for all.
Where: 621 Huntington Ave., Boston
An exhibit to see: "They Are Part" by Jace Clayton.
Features: Yellow Door Taqueria and Mission Bar & Grill are nearby.
With over 100 galleries, the Museum of Fine Arts is one of the largest art museums in the world. As you venture through its halls, you can discover works from Ancient Greece and Rome, masterpieces of Egyptian sculpture, Dutch and Flemish art, and currently, an exhibit on Cy Twombly, a postwar American artist. The MFA also hosts lectures, film viewings, and studio art classes.
Admission: Adults, $27. Youth 7-17, $10. Children under 6 years old, free.
Where: 465 Huntington Ave., Boston
An exhibit to see: "Hokusai: Inspiration and Influence" comes in March.
Features: Dine at the museum's New American Café, within a glass-enclosed courtyard, or get a coffee at Taste. The gift shop has an abundance of riches, from home decor, to framed prints, to scarves.
Readers say: "The Art of the Americas wing, second floor, is my favorite place in the museum. Canvases by Sargent, Whistler, Homer, and other artistic luminaries are a feast for the eyes that never grow old. Each visit is a joy." –Jeff O., Quincy
If you're interested in learning about the world around you, think of visiting the Museum of Science. A great place for explorers of all ages, the museum is filled with exhibits featuring dinosaur fossils, human biology, and the wonder of mathematics. Take in a show at the planetarium, or watch a 4-D film, which has effects that you can feel and smell.
Admission: Adults, $29. Seniors, $25. Children 3-11, $24. Children under 3, free.
Where: 1 Science Park, Boston
An exhibit to see: "Exploring AI: Making the Invisible Visible."
Features: Riverview Café offers a selection of dining options. Investigate the Garden Walk & Insect Zoo, and visit the Museum Store to look for astronaut ice cream, t-shirts, and more.
Readers say: "Tinkering with [science] exhibits has [a] wonderful [and] intimate feeling… for me." –Mark K., Cambridge
In Stockbridge, you'll find the Norman Rockwell Museum is a 36-acre site that honors the work of the American painter and illustrator, who was known for his exaggerated realism. View pieces like "The Four Freedoms," "Girl at Mirror," "The Runaway," and "The Problem We All Live With," and learn about Rockwell's contributions to the Civil Rights movement. You can also visit his studio, opening again in May.
Admission: Adults, $20. Seniors and veterans, $18. College students, $10. Children 18 and under, free.
Where: 9 Glendale Rd./Route 183, Stockbridge
An exhibit to see: "Nora Krug: Belonging" comes in March.
Features: The Terrace Café is open seasonally, but you're also welcome to picnic on the grounds. At The Museum Store, buy a pre-framed print, stationary, or a puzzle to take home.
Readers say: "Exhibits change all the time, but I always like seeing 'The Four Freedoms,' which are on permanent display, and the Saturday Evening Post covers. The studio, which is also on the grounds, makes me feel Norman Rockwell's presence since many of his personal items, including his slippers, are all around the space. I can imagine him there working on one of his paintings." –Patricia B., Dalton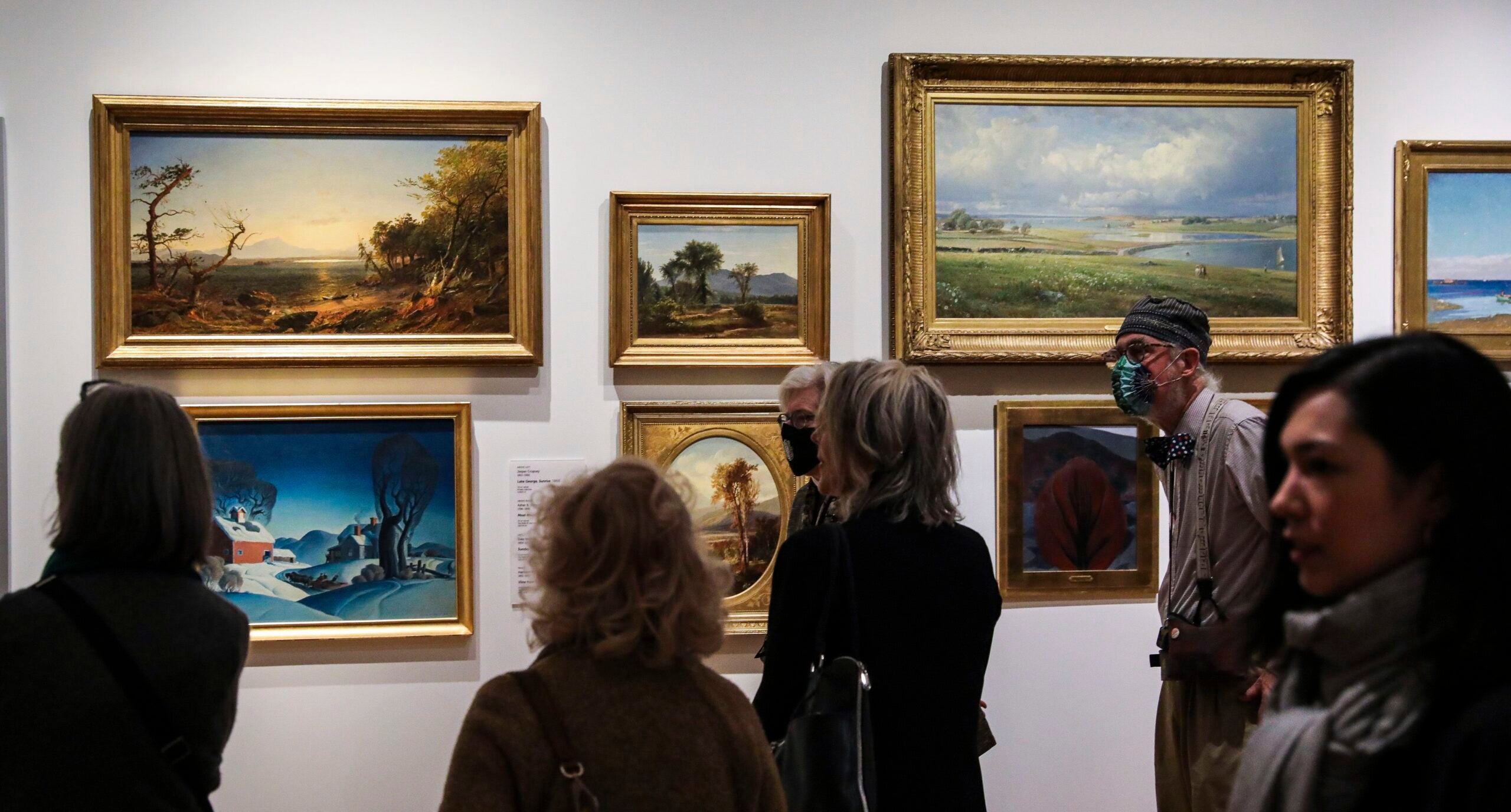 When you're looking for something to do in Salem, the Peabody Essex Museum is a great place to stop by, showcasing works of art and culture from around the world. You'll discover Native American artifacts, early photography from China, and a Fashion and Design Gallery. If you're hoping to learn about the history of the Salem Witch Trials of 1692, PEM will walk you through those events with a self-guided audio tour.
Admission: Adult, $20. Senior, $18. Student, $12. Children 16 and younger, free.
Where: 161 Essex St., Salem
An exhibit to see: "Gu Wenda: United Nations" comes in April.
Features: In the Atrium Café, enjoy a smoothie with a sandwich, or get something sweet. PEM's shop offers clothes and accessories, gifts for gardeners, and apothecary items.
Readers say: "PEM is part of the history of this region, and while [their] reach is global, their exhibits tie back to local events, such as shipping, slavery, the witch trials, etc." –Chris L., Melrose
Readers also recommended
These museums ranked among the top three, when readers wrote that they would visit a place categorized as "other," not listed in our poll.
This museum aims to broaden the public's understanding of the natural world "and the human place in it." Stroll through the Birds of the World Gallery, walk through the Great Mammal Hall, and take in the Glass Flowers exhibit. Be prepared to learn about the latest scientific information about climate change, evolutionary research, and more.
Admission: Adults, $15. Seniors, $13. Non-Harvard students, $10. Youth 3-18, $10. Youth under 3, free. Harvard students, free.
Where: 26 Oxford St., Cambridge
An exhibit to see: "Sea Creatures in Glass."
Features: You can find minerals and science kits at The Shop at HMNH. In Harvard Square, grab something to eat at Life Alive or El Jefe's Taqueria.
Readers say: "They have a great dinosaur exhibit. I also spent a lot of time in the rock section, because I studied geology in college." –Anonymous
Get ready to step aboard the historic warship, "Old Ironsides," at the Charlestown Navy Yard, while receiving a lesson about maritime culture, naval service, and the legacy of American sailors. Exhibits will guide you through a sailor's life in 1812 and how the USS Constitution rose to fame. The ship is owned by the United States Navy and operated separately from the museum.
Admission: Adults, $10-15. Children, $5-10.
Where: Building 22, Charlestown Navy Yard, Charlestown
An exhibit to see: "Hear My Story: Today's Crew of USS Constitution."
Features: Nearby, you can visit restaurants like Dovetail and Brewer's Fork. At The Museum Store, pick up a medallion, a fountain pen, or a tartan tie.
Readers say: "Exhibits are accessible for all ages! Plenty of historical information and artifacts to fascinate any history-minded adult, as well as hands-on games and activities for little ones to learn as well!" –Anonymous
Housing artworks from antiquity up until the present day, the Worcester Art Museum presents a collection of 38,000 objects. Among their displays, you'll find Japanese prints, highlights of Islamic art, and suits of steel armor. They offer classes on swordplay, scavenger hunts, and classes in drawing and painting.
Admission: Adult, $18. Senior, $14. College students, $14. Youth 17 and under, free.
Where: 55 Salisbury St., Worcester
An exhibit to see: "Frontiers of Impressionism" comes in April.
Features: The Museum Café is currently closed, but restaurants Armsby Abbey and The Sole Proprietor are nearby. The Museum Shop sells glassware, framed and matted prints, and note cards, to name a few of their offerings.
Readers say: "The Higgins Armory Collection is a one-of-a-kind repository of medieval and Renaissance arms and armor. This museum is an overlooked jewel in Central Massachusetts—a microcosm of the MFA for its breadth of artworks, but in an affordable and accessible package…" –Doug MetroWest
A complete list of reader and staff recommended museums
Correction: A previous version of this story listed Firelei Báez's exhibit coming to the ICA in March. It arrives in March 2024.
Need weekend plans?
The best things to do around the city, delivered to your inbox.