Readers Say
Here's what Bostonians do better than everyone else, according to Boston.com readers
"Bostonians are better than anyone else at thinking we can do everything better than anyone else."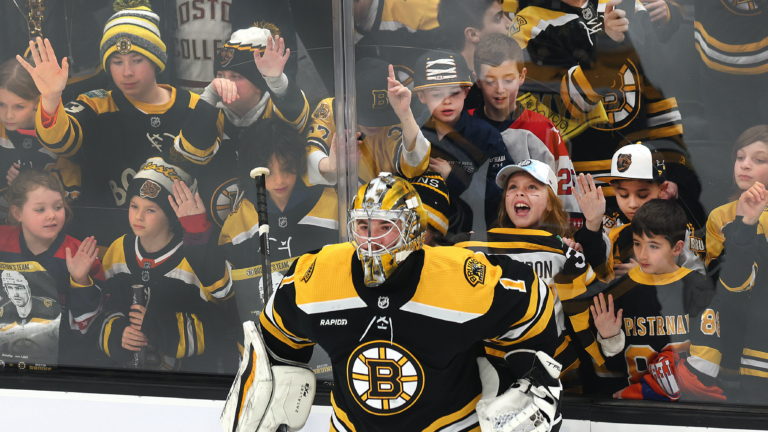 When Boston.com recently asked readers what Bostonians do better than everyone else, we were sure that you would answer the call with a list of talents. After receiving nearly 40 responses to our survey, we were perhaps not so shocked that most were instead poking fun at some of Bostonian's most notorious flaws. Of course, we also had a good number of responses revealing Bostonians pride for their city, too.
Our call-out included suggestions like the spirited sports fans that Boston produces, competitive schooling systems and college campuses located in Boston, and even some of the most die-hard Dunkin' Donuts enthusiasts.
To start, many readers did agree that Boston has the best sports fans.
"We are the best sports fans. Obviously, we have been spoiled with fabulous teams to root for, but what makes us the best is that Bostonians know how to win and lose," said Leslie C. from Andover.
Ashley from Ipswich also agreed that Boston ranks best when it comes to sports fans.
"We ride or die for our favorite teams."
Nothing brings the city together more than a sporting event, be it by the Pats, the B's, the C's, or the Sox. Readers shared their passion for Bostons sports and their favorite sports moments in a poll last year, sharing the best moments from the last 20 years.
So yes, many readers agreed that Boston has the best sports fans, but they had a few other comments to make about Bostonians best traits.
For example, we seem to be excellent at complaining.
"We complain about the weather, the MBTA, the crime, and our losing and even our winning sports teams. It's only because we are passionate about the history of the city," said reader Kathy M. in Medford, who previously spent 40 years in Jamaica Plain.
And she's right, Bostonians do not stay quiet when it comes to the problems they notice and discomfort in their own city. But honestly, can you blame us? This year Boston has experienced a cold snap that wreaked havoc on their city causing businesses to shut down, pipes to burst, and a cold emergency. Only a few days after came mild weather, hardly even requiring a coat. Not to mention the wind, which can make Boston that much colder in the winters.
A reader who identified as Schmuckatelli from Southie put it succinctly. "Tell it like it is. People either love us or hate us and we don't care either way," he said.
As for the MBTA, Bostonians have struggled through falling station ceilings, entire line shut downs, shuttle buses and even train fires. Try as they might, the MBTA still has many issues that need to be ironed out and perfected before Bostonians are happy. The most recent hiccup that the T is facing are speed restrictions slowing commutes. Speed restrictions are still currently in place for 18% of the Green Line causing "longer-than-normal" commutes.
The city of Boston means a lot to its residents, so you can bet they are going to have opinions about how to make it better.
Aside from being the best at pointing out where our city can improve, Bostonians are also the best at navigating its streets, with a touch of road age it seems. One reader from South Shore said "road rage" was what Bostonians do best. You have us pegged there, but some others don't see it that way.
"No other city, state, or region has drivers that can compare," said Bruce S.
Perhaps Bostonians are fast, yes, but are they resourceful? Definitely. Bostonians have to navigate narrow, busy streets, often when they are in a rush. So, the odds really aren't in their favor. We may not be the friendliest drivers, but our traffic is arguably worse than pre-pandemic times according to a 2021 Boston.com survey. How friendly can we be with the fourth worst traffic in the world?
So, maybe we dropped the ball for driving, no one's perfect, but Bostonians shine in other areas. Education, is another one on Boston's bests.
"Haven't you heard? Bostonians are wicked smaht," said reader Kit from Beacon Hill.
Besides having options like Tufts University, Boston College, and Boston University, Boston also is home to two of the top schools in the world. Harvard and the Massachusetts Institute of Technology made the top of the U.S. News & World Report's ranking last year. The choice was based on indicators including research reputations, publications, conferences, books, and international collaboration.
Finally, readers also said how great Bostonians are when it comes to food, especially Boston's famous clam chowder.
"No one makes clam chowder, stuffed quahog, and baked scallops better than Bay Staters," said Eric in Bourne. We are known for local dishes including the Boston cream pie, lobster rolls, and of course, clam chowder.
The only thing Bostonians may do better than making clam chowder is saying it. Matt M. in Southie said we are the best at pronouncing the word chowder, writing, "Let's have some chowdah, guy."
For Deane H. in Littleton, New Hampshire, he summed it up well. "As a Boston native, I think I can safely say that Bostonians are better than anyone else at thinking we can do everything better than anyone else."
Boston.com occasionally interacts with readers by conducting informal polls and surveys. These results should be read as an unscientific gauge of readers' opinion.
Boston.com Today
Sign up to receive the latest headlines in your inbox each morning.