Readers Say
What readers think about restricting social media use for minors in Massachusetts
A majority of survey respondents believe Mass. should enact social media use restrictions for minors.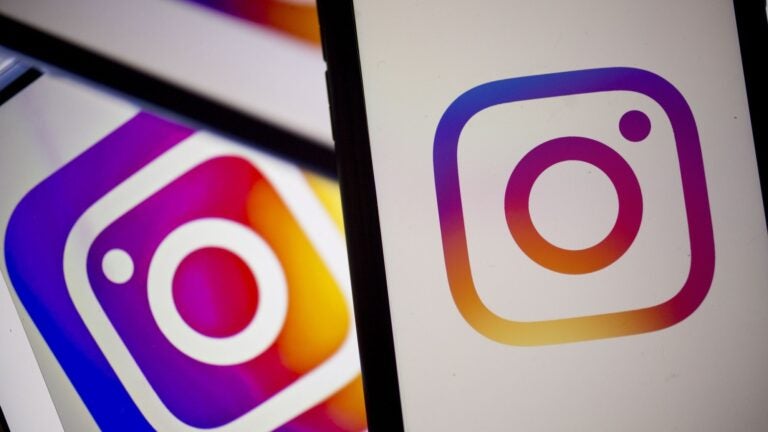 Social media has added many delights to our lives: worldwide connection, infinite knowledge, an endless stream of reels featuring TikToks you never knew you needed. This entertainment is available for everyone, unless you are a teen in Utah. On Mar. 23, Utah became the first state to implement social media restrictions for minors. This measure will not go into affect until March 2024, but it got us thinking: Should Mass. follow suit and adopt social media restrictions for teens?
We asked Boston.com readers, and out of 136 survey responses, 67% said that Massachusetts should have social media restrictions for teens, 24% said "no way," and 9% said it depends.
Many who agreed to restrictions for teens said that social media has too many negative impacts on their learning and mental health.
"Children have no social skills today," said Neal H.
However, those against argued that social media is a part of free speech, the platforms play a role in forming connections, and its restriction should be left up to parents.
"Don't tell me how to parent," said Boston.com reader Jackson M.
The respondents who were on the fence agreed that restrictions may be a good idea, but other issues of like overall phone usage should be investigated, not just social media use.
Should Mass. restrict social media use for minors?
Yes, absolutely.
No way.
It depends.
Two bills were signed by Utah Gov. Spencer Cox restricting minors in how they use social media. A national first when it comes to restricting the use of social media for young people, the law will require social media networks to give parents access to their children's posts, messages, and responses. Those 16 and under will also be restricted from using social media platforms between the hours of 10:30 p.m. to 6:30 a.m. The bill is supposed to address issues of mental health, cyberbullying, and child sexual exploitation.
Below you'll find a sampling of responses from readers about restricting social media use for minors in Massachusetts.
What readers think about restricting social media use for minors in Massachusetts
Yes, absolutely.
"I fear nothing more than the moment my daughter asks for a phone. Social media has led to horrible mental health outcomes for teens. It is clearly doing great harm and should be regulated the same way we regulate other addictive and destructive substances."

-A Boston.com reader
"Social media has huge negative impact on their academic performance."

-Jennifer
"Because I've seen what it does to my children. They interact less with their peers and become depressed."

-Emer H.
"Social apps are designed for two things: maximum user engagement and advertising. Full stop. Beyond the myriad problems with fake news, bullying and predatory behaviors, and other socially toxic dynamics that exist on the social platforms. The apps are simply not healthy – teens are unable to manage their own use, and this puts parents in a policing role that many are unable or unprepared to manage effectively. Just like limits on tobacco, alchohol, and pornography, limits on social media will at least partially mitigate the downside while preserving the right to access."

-Nunya B.
"As an educator, I see that it is causing serious mental harm to our adolescents. It does far more harm than good."

– A Boston.com reader
"1000000%. I am in the belief that minors do not need a phone at all. It is very scary what the kids can see and hear. I believe that this ruins a kid's childhood. So many kids are suffering from mental illnesses, I think this would go a long way and should be at the national level."

-Justin
"We as a society assume that all children have responsible parents who will do the right thing and discuss the use of social media with their children. Sadly that's rarely the case. I support a restriction of social media. Our children also need more time outdoors nature deficit disorder is a real thing."

-Bob D.
"I voted for this because the suicide rate has gone up since our teens have been using social media."

-Allyson S.
"I'm a child development psychologist and have seen the ill effects of social media on overall development and adaptation."

-Sash
"Children should be learning, playing sports, actually engaging with their peers in person. Children's brains are still developing and we are entering into uncharted territory of what the impact is on their young developing minds. The impact it has on young people's self image, values, attention spans, it's all bad."

-G.S.
No way.
"For some kids those hours of the night are the only time we have free to scroll or chat with friends. During the day us kids play sports, go to work, do school work, and go to class. To restrict the time for kids is to basically alienate them."

-Lauren
"It is important for kids to stay connected with people through some kind of social platform."

-Boston.com reader
"I don't need the government to tell me how to parent my kids, thanks."

-Scott
"I think it's unenforceable at a state level. Leave parental controls to the parents."

-Patrick M.
"As much as I think too much social media is bad for anyone of any age, it's up to parents to teach restraint and apply other measures, such as taking phones away after a certain time or installing timed blocks that are password protected."

-A Boston.com reader
"None of our business. Live and let live."

-Susan O.
It depends.
"There are many ways to make social media less harmful for minors, and everyone really. The approaches taken thus far by Utah and other states aren't perfect. It is beyond complicated and I don't have fully formed proposal. I think the restrictions need to be rooted in putting the burden on the social media companies to fundamentally change their platforms for how they market to and interact with minors."

-Josh
"Social media can be useful for certain children, but is way overused. I think the curfews are a good idea, and I definitely feel restricting personal information sharing of minors and advertising directed at minors is a good thing."

-A Boston.com reader
"I am a teacher in our public schools, and I have seen the negative effects of social media firsthand. A limit on a phone use at night I think is a healthy start to solving the youth mental health crisis. To have a serious discussion about students and social media it is important to think about what factors drive students to use their phone. The platforms were built to be addictive, and this conversation cannot be had without considering the ways our social lives are contributing to students' desire to find connection, destress, and play online instead of in the real world."

-Stephanie B.
Responses have been lightly edited for length and clarity.
Boston.com occasionally interacts with readers by conducting informal polls and surveys. These results should be read as an unscientific gauge of readers' opinion.
Boston.com Today
Sign up to receive the latest headlines in your inbox each morning.