Readers Say
Where to get the best ice cream on Cape Cod
Thousands of Boston.com readers helped to select the ice cream shops worth visiting for a chilled treat.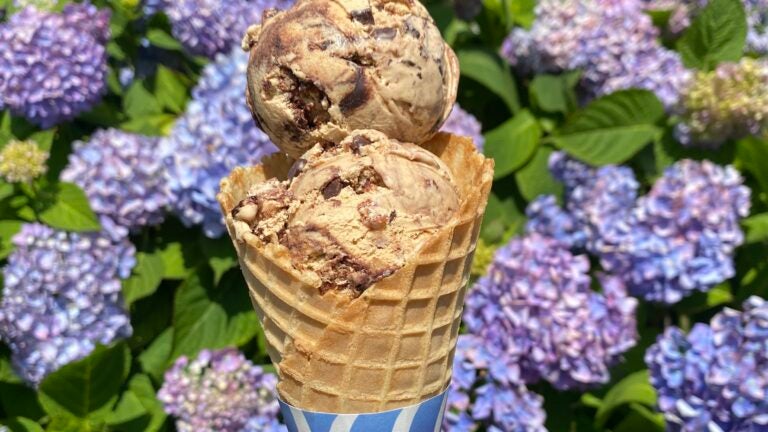 There's nothing quite like getting an ice cream cone while taking a walk along the beach. Whether you live on Cape Cod or you're just visiting, you know that it's a destination for seafood shacks, strolls along the shore, and yes, good scoops. From Sandwich to Provincetown, Cape Cod villages have many shops you'll simply have to stop by to cool off — or to sample their interesting flavors.
We asked Boston.com readers to name their favorite spots to get ice cream on the Cape, and over 1,000 readers responded this year. Last summer, we received over 3,500 votes, for a total of more than 4,500 votes in the past two years.
We have a winner: Sundae School Ice Cream in Harwich Port and Dennisport took the lead in 2022, earning 22% of the vote. Below, we've put together a guide to the top five places to get a cup or cone, along with a map of your recommendations. Look further down to see a complete list of every parlor you told us about.
A 🏆 means that this shop was among the top 5 in 2021 and 2022.
Gourmet ice cream graces the menu at Cape Cod Creamery, which took 7% of the vote. The shop, which has locations in Dennis, Hyannis, and South Yarmouth, aims to make a denser product with less air filling it, allowing for more flavor in each bite. You'll notice that the names of the ice creams — like Craigville Caramel Crunch and Chapin Cherry Chocolate — come from different towns and spots along the Cape and islands. Some readers commended the creative flavors and noted that the ice cream sandwiches are worth trying, as well. Christine H. from Dennis noted: "Freshest ingredients, smooth textures, generous portions, amazing blend and delicious!"
716 Main St., Dennis; 645 Iyannough Road, Hyannis; 5 Theater Colony Road,
South Yarmouth
Don't miss out on Smitty's, the go-to place for rich ice cream along the Cape. Earning 8% of the vote, these parlors, which have been in business since 1992, are an institution in the area. Fan favorites are the ginger ice cream with hot fudge, the cookie dough in a waffle cone, and the orange sherbet. With locations in East Falmouth, Mashpee, and Barnstable, the shops are run by Richard Smith — who gave them their name — and while he often employs students to work there, Smith will happily dish out a dessert to customers himself. As an anonymous reader said: "[Smith] is the BEST ice cream shop owner you'll ever meet! He's often found scooping ice cream behind the counter with a smiling face and friendly 'hello'!"
326 East Falmouth Highway, East Falmouth; 538 Falmouth Road, Mashpee; 3261 Main St., Barnstable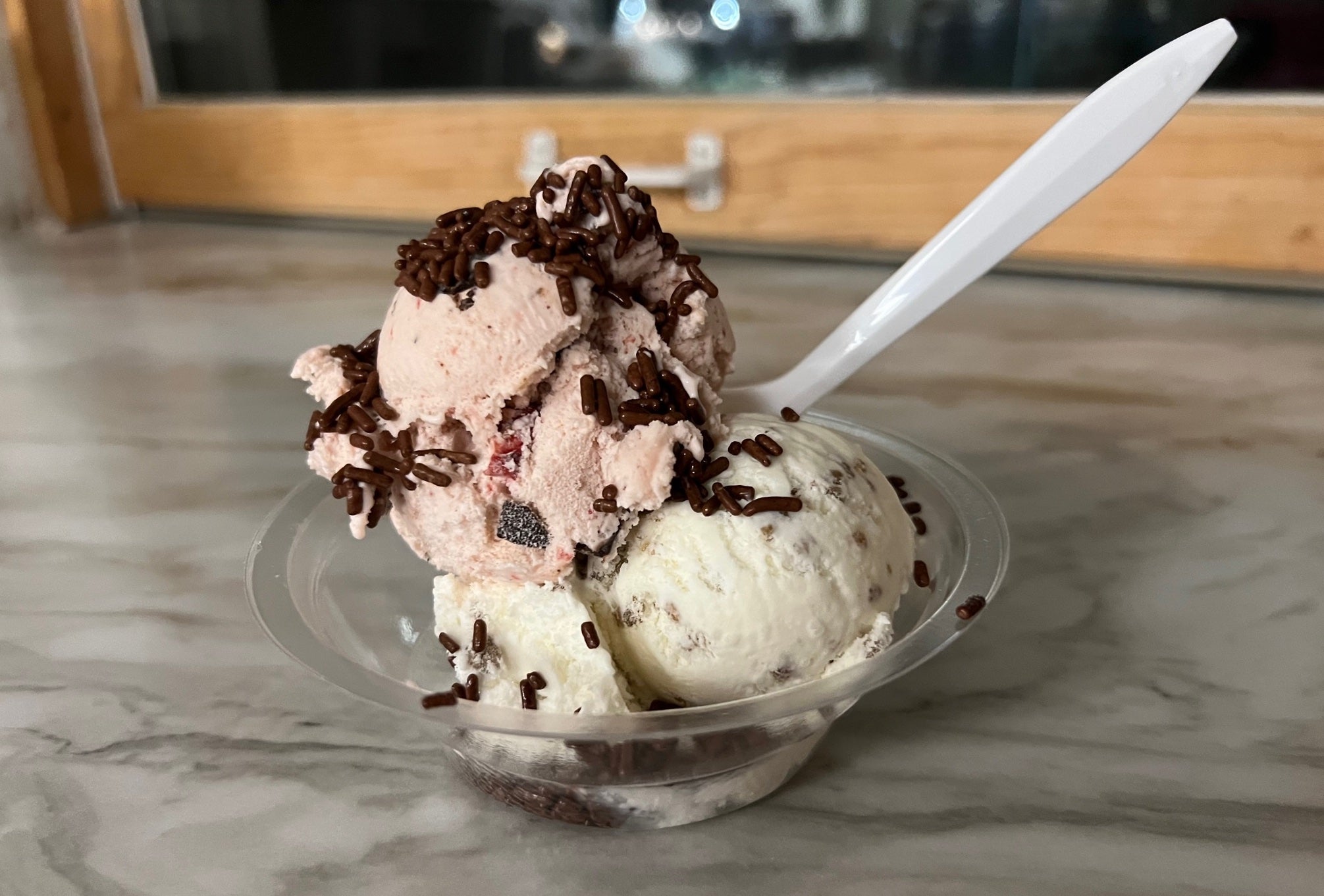 A blacksmith shop-turned-ice cream parlor — that's the story behind Four Seas, which is located in Centerville and has served treats since 1934. A quarter mile from some of the Cape's loveliest beaches, the shop serves traditional flavors and a few original ones, like chip chocolate (created with melted chocolate that hardens when it hits the ice cream) and penuche pecan, which gets its taste from brown sugar. Four Seas took 9% of the vote. Readers told us that they love the lemon crisp, black raspberry, and mocha chip. Heather from Hyannis said: "I've been coming here since I was a kid. The owner, Doug, is awesome! His staff is always friendly! No matter what you get here, you'll never be disappointed!"
360 S Main St., Centerville
A pink and white cottage in Mashpee, with outdoor picnic tables, is serving some of Cape Cod's best ice cream, according to Boston.com readers, who gave Polar Cave 15% of the vote. Their flavors, some of which come from recipes that are over 100 years old, are the stuff of dreams: Look to the Arctic Landslide, which swirls together marshmallow, dark chocolate chips, and almonds. Then there's the Cara Van Truffle, sea salt caramel flavored ice cream, with caramel swirls and mini truffles. An anonymous reader said: "The ice cream is creamy and delicious. The homemade, made-to-order cones are unbelievable, and there's a marshmallow at the bottom to keep the ice cream from dripping out of the cone."
22 Falmouth Road, Mashpee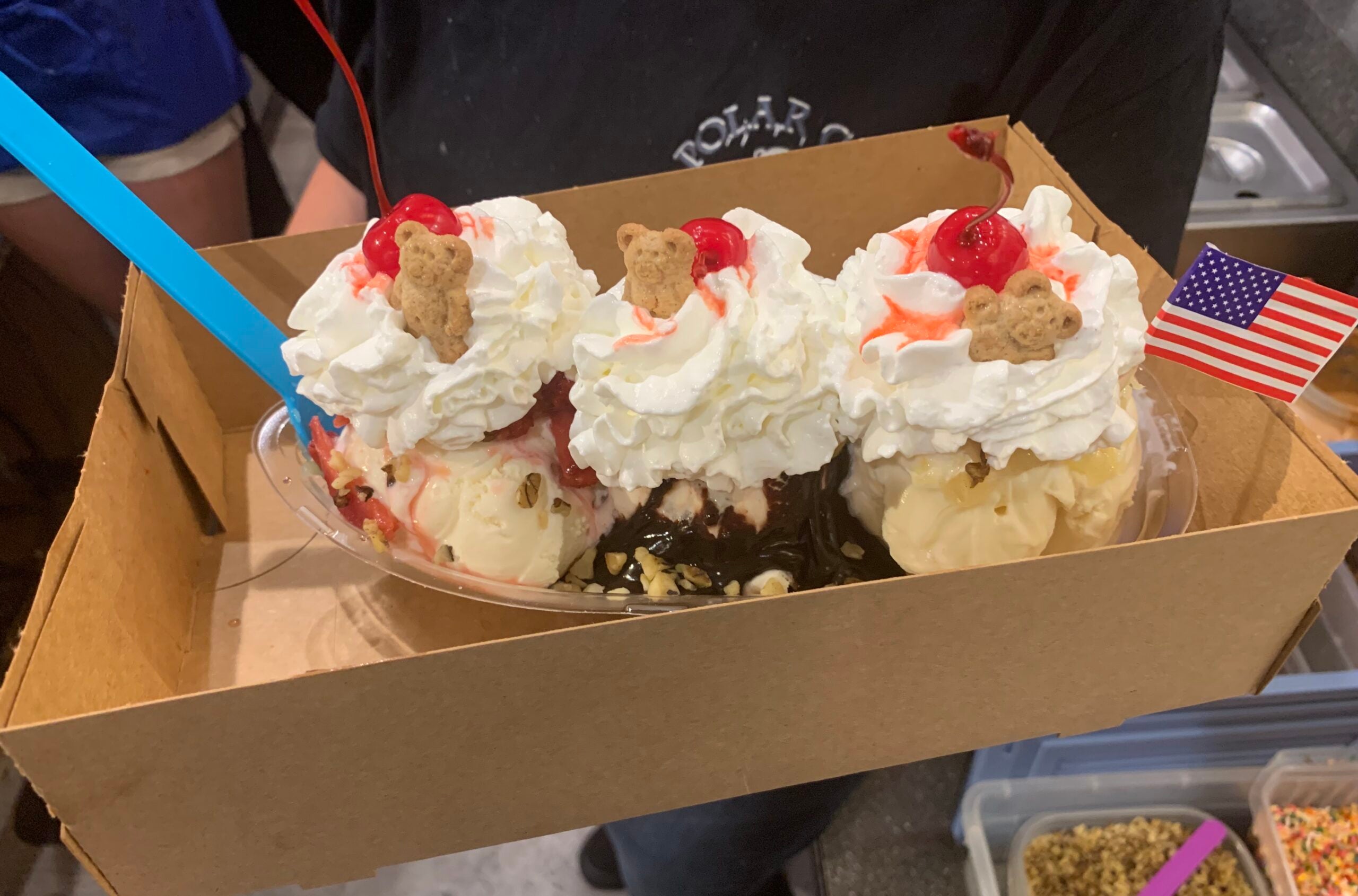 There's no doubt about it — readers are enthusiastic about Sundae School, with its two spots in Dennisport and Harwich Port. Ice cream and frozen yogurt is made there in small batches. Readers said they have many fond childhood memories of Sundae School, which first opened its doors in 1976, and that the shops evoke a sense of nostalgia for many guests. They praised the hot fudge sundae and flavors like coffee Oreo and pistachio, made with real nuts. An anonymous reader said: "I order maple walnut ice cream in a dish with chocolate sprinkles. I love this place because it says summer. People from all over are there on a warm summer evening. Everyone is in good spirits, except the exhausted toddlers, after a vacation day…"
Sundae School was readers' top pick for the past two years, and owner Paul Endres told us what he thinks makes the shops so special.
"It's a cliche, everybody says we use the best ingredients, but we use real pistachio nuts. We use pure vanilla extract from Madagascar," Endres said. "Where we really do a good job is the sundaes; we use fresh fruit. The girls slice strawberries everyday. Hot fudge sundaes are still our No. 1 seller. We make our own whipped cream, and we make a bowl at a time. … We kind of do it in front of the customers, so they see it being made. There's nothing like homemade whipped cream."
606 Main St., Route 28, Harwich Port; 381 Lower County Road, Dennisport
Honorable mentions🏅
Ice Cream Smuggler: In East Dennis, the Smuggler, which took 9% of votes in 2021, serves up flavors like butter crunch and orange pineapple, as well as vegan options. 1555 MA-6A, East Dennis
Somerset Creamery: The family-owned shops, which gathered 6% of votes in 2021, have been dishing out strawberry shortcake sundaes, banana splits, and more, along with their regular list of ice cream flavors. Multiple locations
Here's the complete list of Boston.com reader-recommended ice cream shops on Cape Cod:
A ⭐️ means that this shop was voted among the top 5 at some point over the past two years.
Arnold's Lobster & Clam Bar, 3580 US-6, Eastham
Aunties' Ice Cream Parlor, 671 Main St., Dennis Port
Beaches & Cream, 351 Main St., West Dennis
Ben & Bill's Chocolate Emporium, 20a Circuit Ave., Oak Bluffs
Bliss Ice Cream & Frozen Yogurt, 322 Commercial St., Provincetown
Bob's Sub and Cone Family Restaurant, 814 US-6, South Wellfleet
Brewster Scoop, 1929 MA-6A, Brewster
Buffy's Ice Cream Shop, 456 Main St., Chatham
Cape Cod Creamery ⭐️, 5 Theater Colony Road, South Yarmouth
Captain Frosty's Fish & Chips, 219 Main St., Dennis
Carousel Ice Cream Factory, 15 Circuit Ave., Oak Bluffs
Emack & Bolio's, 326 W. Main St., Wellfleet
Eulinda's Ice Cream, 634 W. Falmouth Highway, West Falmouth
Four Seas Ice Cream ⭐️, 360 S Main St., Centerville
Hot Chocolate Sparrow, 5 Old Colony Way, Orleans
Ice Cream Cafe, 5 S Orleans Road, Orleans
Ice Cream Sandwich, 66 MA-6A, Sandwich
Ice Cream Smuggler ⭐️, 1555 MA-6A, East Dennis
Jack + Charlie's Ice Cream, 10 Straight Wharf, Nantucket
Kate's Fried Seafood & Ice Cream, Paine's, 284 Paine's Creek Road, Brewster
Katie's Homemade Ice Cream, 568 Main St., Hyannis
Lazy Sundaes, 1370 MA-28A, Cataumet
Lewis Brothers Ice Cream, 310 Commercial St., Provincetown
Lil Caboose Ice Cream, 1279 MA-28, South Yarmouth
Mac's On the Pier, 265 Commercial St., Wellfleet
Nauset Ice Cream, 4550 State Highway, Eastham
Penguin's Ice Cream Igloo, 517 MA-28, West Yarmouth
Polar Cave Ice Cream Parlour ⭐️, 22 Falmouth Road, Mashpee
Savory & the Sweet Escape, 316 US-6, Truro
Schoolhouse Ice Cream, 749 MA-28, Harwich Port
Sea Scoops, Old Dock Road, West Falmouth
Short 'n' Sweet Ice Cream, 2334 Main St., South Chatham
Smitty's Homemade Ice Cream ⭐️, 326 E Falmouth Highway, East Falmouth
Somerset Creamery, 1268 MA-28A, Cataumet
Sundae School Ice Cream ⭐️, 381 Lower County Road, Dennis Port
Sweet Caroline's Ice Cream, 177 MA-130, Forestdale
Sweet Izzy, 296 MA-28, Harwich Port
The Brewster Scoop, 1929 MA-6A, Brewster
The Local Scoop, 34 MA-6A, Orleans
The Salty Cow, 776 Main St., Osterville
The Shipwreck Ice Cream, 2 Freezer Road, Sandwich
Twin Acres Ice Cream Shoppe, 21 MA-6A, Sandwich
Whistle Stop Ice Cream Shop, 430 Shore Road, Pocasset
Sign up for The Dish
Stay up to date on the latest food news from Boston.com.