Readers Weigh In
Should Massachusetts bring back rent control? Let us know.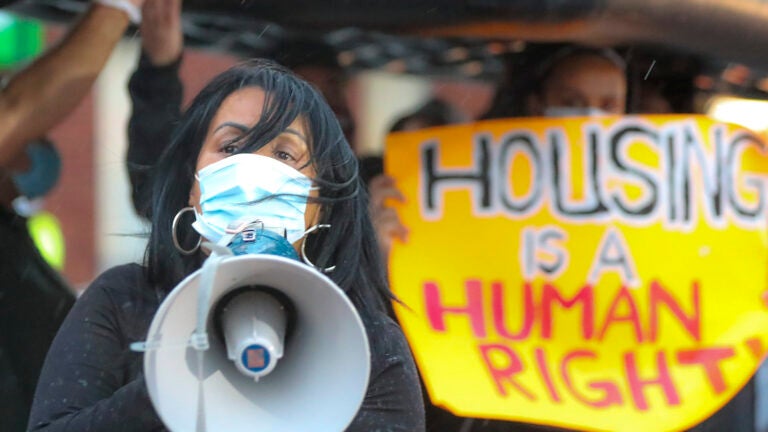 Last May, two months into the pandemic shutdown, a joint committee on Beacon Hill recommended something Massachusetts lawmakers hadn't done since 1994: removing a ban on rent control. The measure would allow cities and towns to adopt their own standards on rent regulation.
While a number of factors challenged Massachusetts renters this past year, unemployment was a big one. In February, at 7.1 percent, the state had the 12th highest unemployment rate in the country, though has since begun to slowly recover.
Tenants were protected by a state-level moratorium from March to October 2020 to prevent evictions amid the deadly pandemic, as many became jobless and unable to keep up with rent payments. And a federal ban on evictions was recently extended through June 30.
Despite these measures, eviction filings during the pandemic, particularly in communities of color, increased.
A study published by the grassroots housing justice group City Life/Vida Urbana found that "In the first year of the pandemic, four of the five Boston neighborhoods with the highest rates of eviction filings were majority people of color." The neighborhoods listed — Roxbury, Dorchester, Mattapan, and Hyde Park — were also some of the hardest hit by the pandemic, with relatively high COVID-19 infection rates.
For landlords and property owners, the year presented vacancy challenges and increased shorter-term rental agreements. Students did not return to local campuses, and remote work made proximity to downtown less important for office workers. A report on the 2021 housing market by Boston Pads noted the apartment vacancy rate in Boston has increased by 413 percent from one year ago.
With so much up in the air for both renters and landlords, it begs the question: Is it time for the state to step in and implement more controlled rates?
A recent WBUR poll found that 71 percent of Boston residents support rent control. We want to know what you think: Should Massachusetts bring back rent control?
Let us know below, or e-mail [email protected] with your thoughts. We'll compile responses in a follow-up article.