Readers Weigh In
Readers: Would you buy a house if it was haunted?
More than two-thirds of Americans say they'd be willing to buy a haunted house. How about you? Take our survey at realestate.boston.com.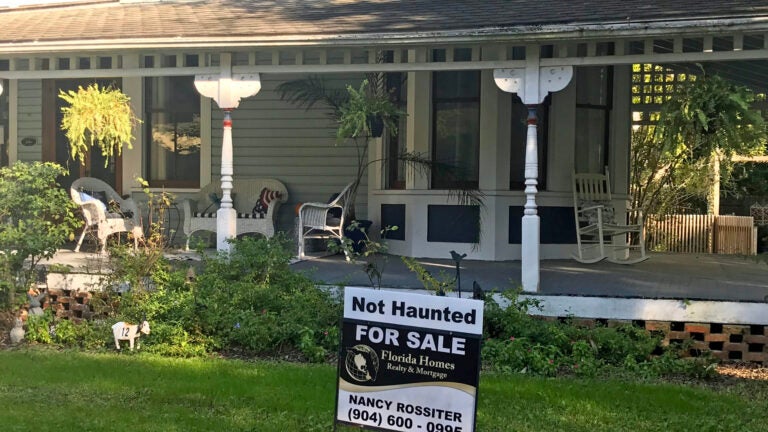 With the competitive real estate market, it turns out many potential buyers are willing to overlook just about anything to get their dream house — including living in a haunted home.
In a recent survey by Real Estate Witch, 73 percent of the respondents said they would buy a haunted house. That number is up from 59 percent in 2020.
The website surveyed 1,000 Americans, but it was uncertain how the respondents were selected. Regardless, more than a third of the people polled, 44 percent, said they believe they've already stayed in a haunted house.
In the current seller's market, it seems many people are willing to overlook the paranormal when it comes to buying a house in part because ghosts are hardly the scariest part of homeownership.
Of the 1,000 people surveyed, majorities said they believe in the supernatural (76 percent) and say they've personally experienced a supernatural event (73 percent). Despite this, only 5 percent ranked the paranormal as a concern when buying a house. In fact, 13 percent of respondents said they would actually prefer to live in a haunted house, and 27 percent would pay above market value one.
For most people, the spookiest parts of homeownership are the typical frights like mold, foundation issues, asbestos, water damage, and pests.
What if you were home shopping and got word that your future place was haunted? We want to know how Boston.com readers feel about cohabitating with the paranormal and what, if anything, would keep you from closing the deal on your dream home.
Let us know by filling out the survey below or e-mailing us at [email protected], and we may feature your responses in a future article.
Subscribe to the Globe's free real estate newsletter — our weekly digest on buying, selling, and design — at pages.email.bostonglobe.com/AddressSignUp. Follow us on Facebook, LinkedIn, Instagram, and Twitter @globehomes.