Readers Say
Her brother was diagnosed with cancer at 26. Now she's running Boston for DetecTogether.
"Early detection and screening could have altered his course."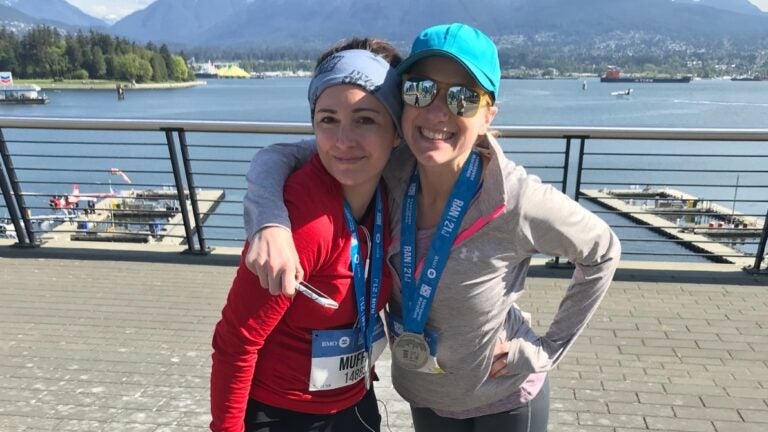 In our "Why I'm Running" series, Boston Marathon runners share what's inspiring them to make the 26.2-mile trek from Hopkinton to Boston. If you're running the marathon, you can share your story here.
Name: Robyn Lynch
Ages: 37
From: Boston
I am honored to be running the 126th Boston Marathon for a small organization, DetecTogether, with a cause close to my heart: supporting early cancer detection to lead to better outcomes. As a career-lifer in the healthcare industry, DetecTogether's cause to help patients is at the core of the companies I've worked for, but their mission hits much deeper for me.
In 2011, my brother was diagnosed with thyroid cancer at the young age of 26. When detected early, thyroid cancer has a relatively straightforward treatment path and a high success rate. But, when left undetected it can spread like other cancer types. When my brother was diagnosed, his cancer had already spread to his lymphatic system. His treatment path was less clear — frequent testing, multiple surgeries, rounds of radiation — and caused him to put his life on hold.
I couldn't be happier to say that today my brother is cancer-free. However, the mental, physical and emotional toll on him and my parents broke my heart. Early detection and screening could have altered his course, and I am honored to be running and fundraising on his behalf with DetecTogether.
Editor's note: This entry may have been lightly edited for clarity or grammar.