Readers Weigh In
We want to know: Are you considering moving outside of Greater Boston?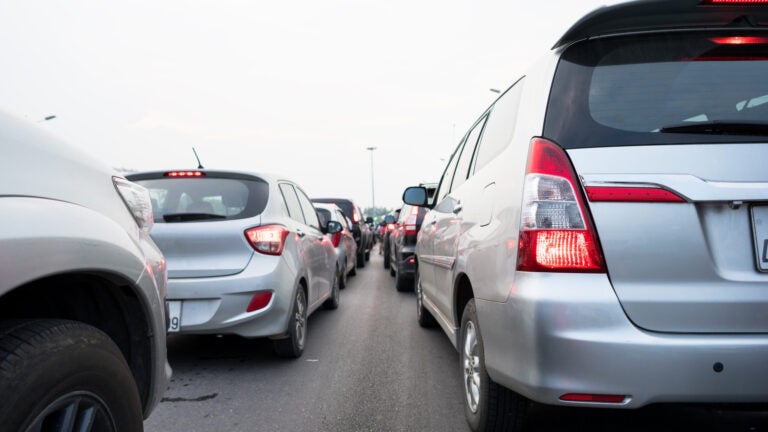 On the long list of things the pandemic has changed about our lives is where we live. For many people living in and around major cities in the U.S., the pandemic presented an opportunity to move further away from city centers in search of more space, and cheaper housing.
Now, as we inch closer to normalcy, a new crop of commuters is emerging. These "super commuters" moved further away from the cities where they work, but now that employers are calling their workers back, they're faced with hours-long commutes. There were 160,000 super commuters in Greater Boston in 2019 — an 84% increase from 2010 — and there are likely to be more since the start of the pandemic.
Moves out of the big cities rose by 17% during the first year of the pandemic, from March 2020 to February 2021, according to an analysis by The Pew Charitable Trusts.
Connie Maynard, a high school teacher who commutes from Bourne to Lexington told us she gets up at 4:30 every morning to be out of the door by 5:45.
"The only time I get stressed out is when I have to sit for long periods of time in traffic, but you find ways to make the commute fly by," she said.
But with rising inflation and the cost of gas skyrocketing, long commute times present more problems for super commuters. An arrangement that once brought practical benefits could now carry with it extra burdens on their time and their wallets.
We want to know: Have your plans to move outside Greater Boston changed as the pandemic wears on? Are you weighing the pros and cons of moving further away or do you still think a move away from Boston is the best thing for you and your family?
Let us know your thoughts by filling out the survey below or e-mailing us at [email protected] and we may feature your response in a future article.
Subscribe to our free real estate newsletter at pages.email.bostonglobe.com/AddressSignUp. Follow us on Twitter @GlobeHomes and Boston.com on Facebook.