Readers Say
The best green spaces to explore in Boston this spring, according to readers
"How lucky are we to be able to enjoy this jewel that sits in the middle of the city."
When the weather is great and you get that itch to get outside and soak in the sunshine, Boston has a number of easily accessible green spaces to help you do exactly that.
As the days get longer and start to experience more consistent spring weather, we wanted to know from Boston.com readers what green spaces in Greater Boston they love the most. Above all, readers said they love any opportunity to escape into nature with very little effort.
"Spending time in green space is important to me because it helps me feel connected to things greater than myself: other hikers and citizen scientists, Greater Boston's urban ecosystem, and the natural world," said Alyx B. from North Cambridge, whose favorite green space in Boston is the Emerald Necklace.
Most readers said they preferred to enjoy the spring season at the Charles River Esplanade, a 64-acre park that offers paved trails, playgrounds, and prime spots for picnics and hammocks.
What's your favorite green space in Greater Boston?
Arnold Arboretum
Boston Common and Public Garden
Boston Harbor Islands
Boston Harborwalk
Castle Island Park and Fort Independence
Charles River Esplanade
Christopher Columbus Park
Commonwealth Avenue Mall
Emerald Necklace
Mount Auburn Cemetery
Neponset River Greenway
Ramler Park
Rose Kennedy Greenway
Other
Below you'll find a sampling of what readers had to say about the most recommended parks, gardens, and trails in and around Boston.
Reader submissions have been lightly edited for clarity or grammar.
Charles River Esplanade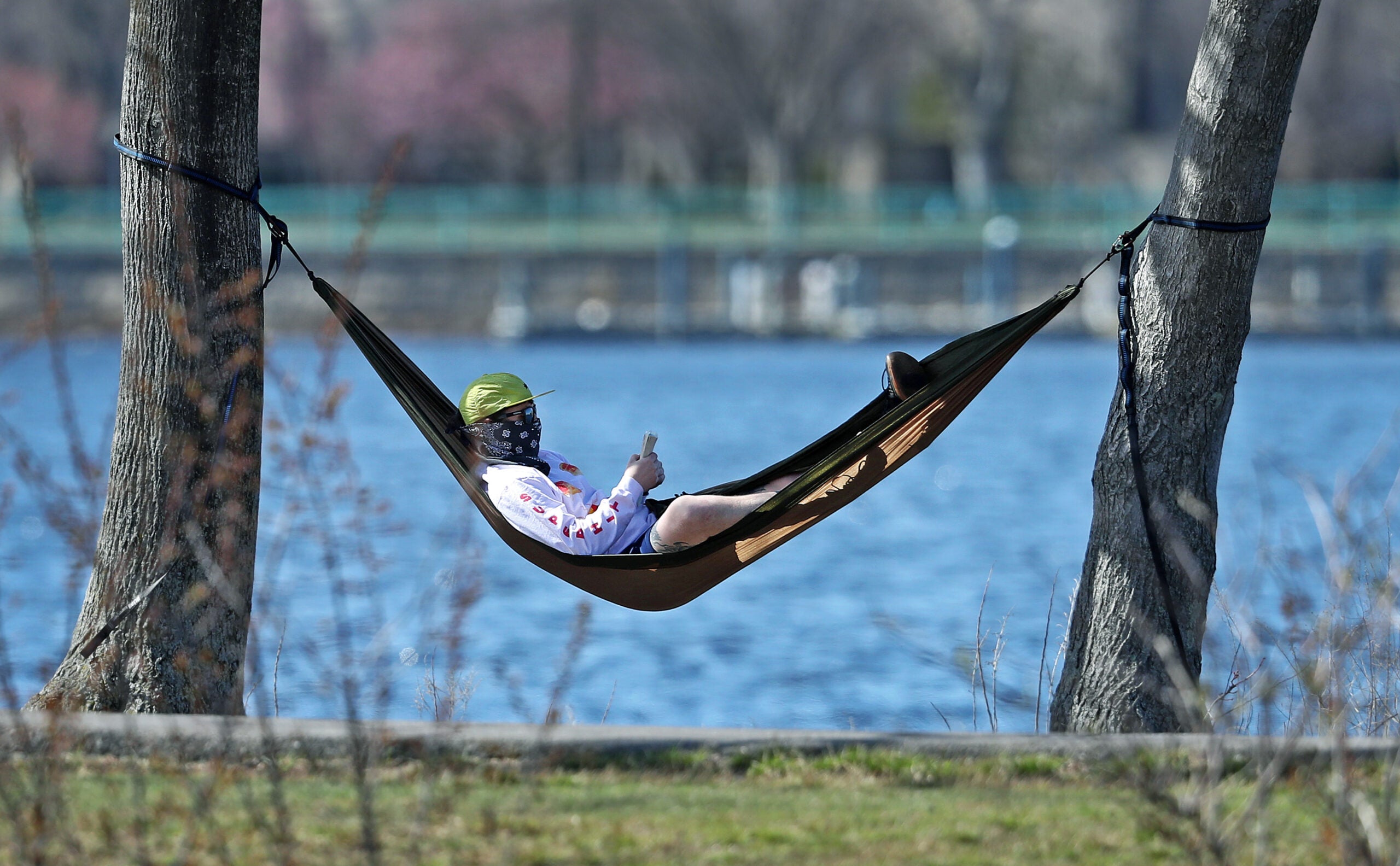 "The Esplanade is a gem. I love spending summer evenings on the Hatch Shell lawn with my friends. The park looks gorgeous at sunset." — Bryan M., Saugus
"The Esplanade is easily the best outdoor space in the Boston area. The sunset views along the river is the single best 'moment' you can have in Boston, perhaps outside a walk-off winner at Fenway Park. Their beer garden is the nicest in Boston. The playgrounds and gardens are well-kept. The pathways are always bustling. And it's definitely the best shade canopy in the city, even when the cherry blossoms aren't in bloom!" — Jeff S., East Cambridge
"The Esplanade simply is never unattractive. Great paths for running and cycling, ample spots for picnics, even easily T accessible with waterfront views. It's simply wonderful." — Dan, Dorchester
"The beautiful flowers and green space with a wonderful river flowing by. Walking, jogging, biking, and hanging out with my family. This is one of the best places in the city." — Srivi, Sharon
Boston Common and Public Garden
"The Make Way for Ducklings statue! It's my favorite place in the city to people and dog watch, the people performing music are always a plus." — Taylor T., East Boston
"The Public Garden brings so much joy. I can't wait for the abundance of tulips and see what the gardeners come up with this year. And I adore the ducklings statue." — Gisela N., Beacon Hill
"The Boston Public Garden is my favorite place in the world. I love to visit often in spring to see everything in bloom at different times. It's an oasis of calm in the city, even when crowded. As for views, the juxtaposition of tall buildings and trees is very pleasing to the eye." — Louise B., Brimfield
"The three downtown parks — the Common, Garden, and Mall — are rare gems in a densely populated urban space. The first thing I did when I came to Boston for my undergraduate degree eight years ago [was] visit the Common, and I forged some wonderful friendships and created many memories in these parks." — Jan, East Boston
Arnold Arboretum
"The Arnold Arboretum offers plenty of walking space, hills and water holes, views of Boston, and the widest variety of trees and flowering shrubs in the area." — William R., North Reading
"Less crowded and safer than most of the other green spaces in town. Lilac Sunday is the best weekend of the year!" — Barry M., Roslindale
"It's huge and I can find alone space and learn the names of the plants I encounter while there." — Holly, Jamaica Plain
"It's big and varied. Grew up going there for hours as a kid and then as a high school and college student running, sometimes with teammates; sometimes alone." — Tom D., N.J., formerly Jamaica Plain
Boston Harbor Islands
"It feels like a vacation just a hop, skip, and jump from home." — Alankrita, Cambridge
"The Boston Harbor Islands are pure magic. From the views atop the north drumlin on Spectacle to the history lurking in every corner of Fort Warren on Georges, to the stunning, spooky landscape of Peddocks. I'm obsessed." — Brittany, Arlington
Boston Harborwalk
"With 43 miles of Harborwalk, Boston's coastline offers everything from big open parks to beaches to boardwalks to boat clubs." — Alice B., Jamaica Plain
"Best views, close to the some of the best restaurants, great for walking or riding your bike, ICA." — Maria S., South Boston
Emerald Necklace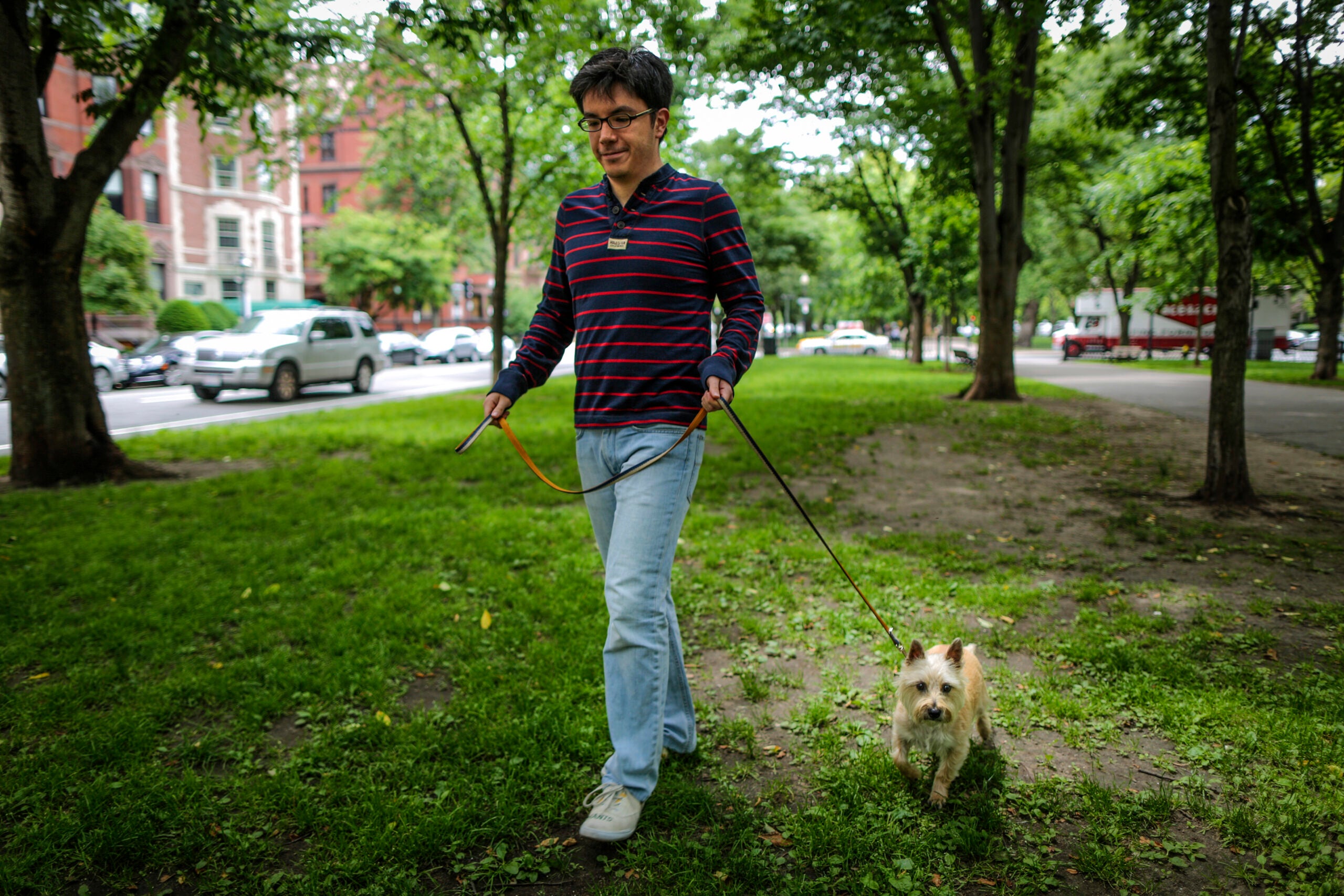 "How lucky are we to be able to enjoy this jewel that sits in the middle of the city. 1,100 acres of meadows, woodlands, waterways, paths, and parkways which also connects to over a dozen neighborhoods!" — Edwina K., Watertown
"Such beautiful, walkable green space, with the added water features. Spans different neighborhoods, and connects them. Fun to walk it in sections." — Steven C., Cambridge
"It has the criminally underrated Franklin Park Zoo." — Carlo, Jamaica Plain
Rose Kennedy Greenway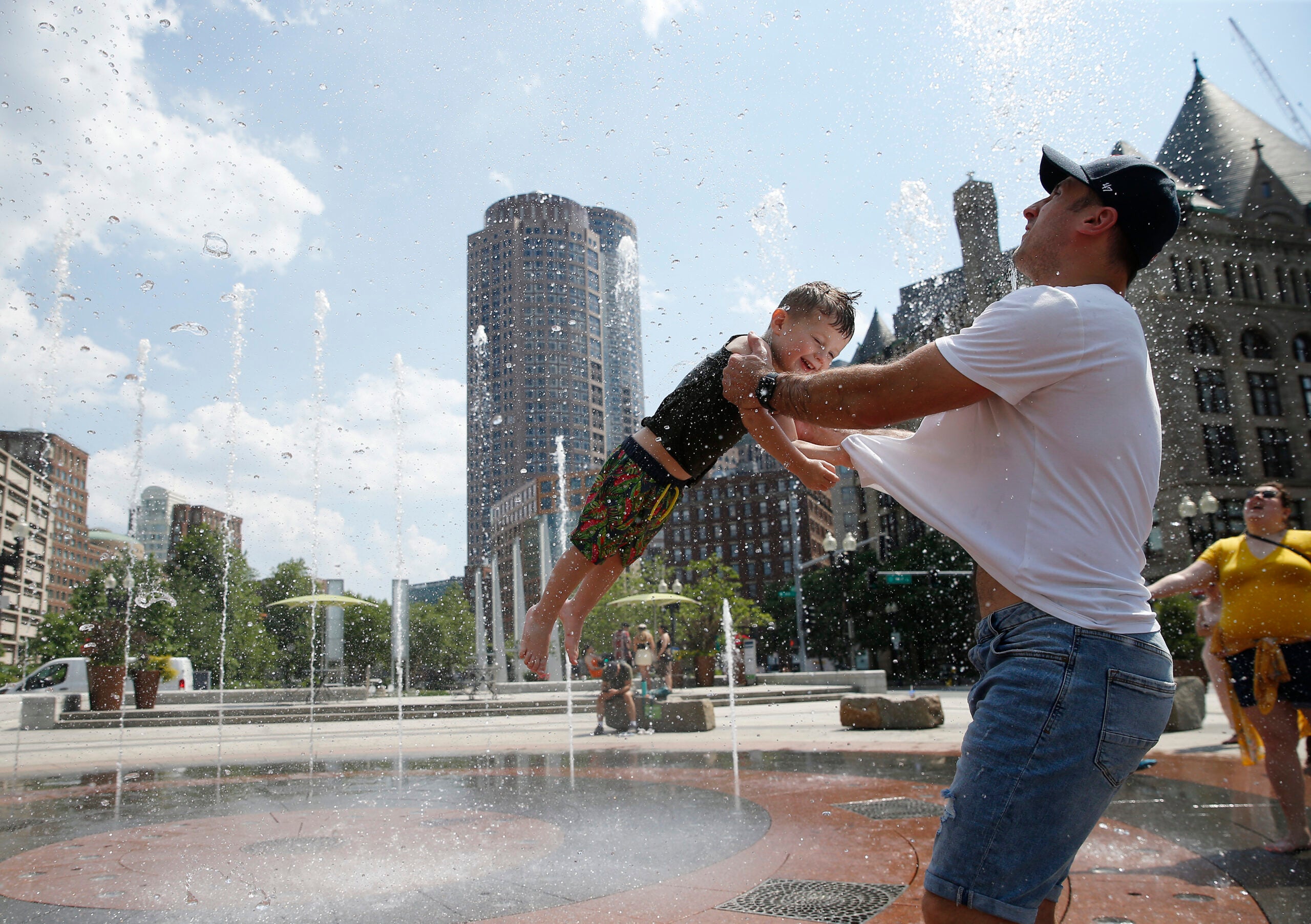 "The park is beautifully maintained, the art is always changing, the food trucks and beer gardens are delicious, there are always fun events and fitness classes, and the horticulture always looks gorgeous!" — Rebecca, Somerville
"It's near Faneuil Hall and the North End, has fun activities for the kids, and we can jump over to the HarborWalk. If we walk far enough, we can go to the Seaport!" — Gloria Jemery, Salem
"The ribbon of parks through downtown Boston is a boon to all residents, businesses, and visitors! I enjoy sitting on the lawns and benches, visiting the gardens, food trucks, beer, and wine gardens as well as the farmers and specialty markets. Not to mention, the spectacular public art, best in the city!" — Matt C., Boston
Here's a list of other green spaces mentioned by Boston.com readers:
Boston.com occasionally interacts with readers by conducting informal polls and surveys. These results should be read as an unscientific gauge of readers' opinion.