Real Estate
'It's hard to love a place that's hard to live in': Readers say it's too costly to raise a family in Boston
If you have or want to have kids, our readers say it's better — and less expensive — to take them elsewhere.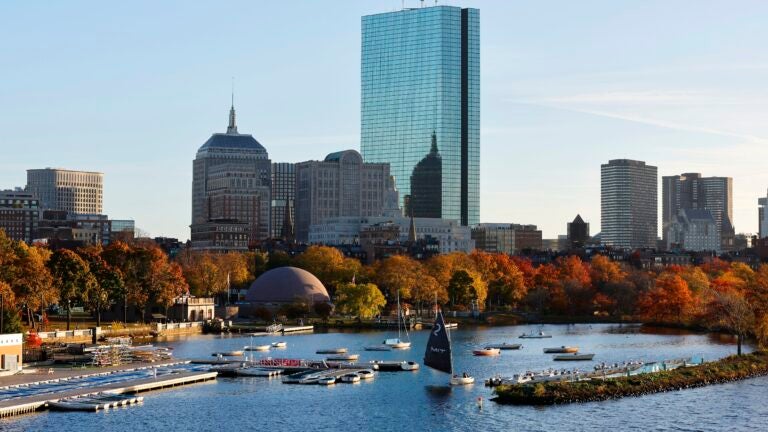 Last week, Boston ranked 84th on a list of the best places to raise a family. We asked readers how this placement aligned with their views and experiences, and the responses made it clear: Boston is a great place to raise a family — if you can afford to live here.
Thirty-nine voters responded to our survey, with 29 saying they wouldn't raise a family in Boston and nine they would. Yay- and nay-sayers alike noted the city's sky-high cost of living as a barrier to raising a family here.
Most of the nine voters who said Boston is a good place for families admitted they'd been financially comfortable while raising theirs, and many of the 29 people who voted against Boston's family-friendliness cited money as their reason.
Those who voted yes for raising a family in Beantown listed healthcare, history, culture, and things to do as pros for the city, while those who voted no said public transportation, crime, and cost of living don't outweigh Boston's benefits.
People who voted no or said they weren't sure chose these locations as possible family-raising destinations:
| DESTINATION | NUMBER OF VOTERS |
| --- | --- |
| Suburbs | 7 |
| New Hampshire | 2 |
| "Anywhere else" | 3 |
Ahead, you'll find a sampling of responses from readers sharing their opinions on raising a family in the Boston area.
Is Boston a good place to raise a family?
Would you raise your family in Boston?
Yes, because…
Things to see and do
"Great healthcare, educational options, cultural life, locations for family outings or weekend getaways, and knowing that our children will not be shot in their classrooms." — Christine, Milton
"The city of Boston is beautiful, walkable, and rich in history and culture. There is a ton to do for families, singles, or anyone visiting. It is a safe area with both a small-town feel and the 'city life' of Patriot Place. The schools are amazing and I've found it easy to become part of the community." — Erica, Foxborough
"Relatively safe, many good schools, viable public transit, good job opportunities, all four seasons." — Brad, Norwell
High costs, high benefits
"We raised a family in Somerville, and the kids are fine. It is exceptionally expensive, but compensation levels are high, and there are amazing resources available. Children's Museum, then Science Museum and Aquarium, the college museums in Cambridge, Art Museum. Great music for adults and kids everywhere. Good summer programs. The same balance can be found elsewhere at lower costs, but it can work here as well." — Bob, Winter Hill / Somerville
"Local parks, train access, lots of free summer things for kids, and location for hikes, dogs, and other outings. The school system is strong as well. Cost is a factor that limits many from staying." — Josie, East Boston
No, because…
Love the city, but can't afford it
"It's hard enough to live (or maybe survive is a better word) in the Boston area as a single individual or a couple. Having a family with kids is nearly impossible if you want to have a decent place to live and have excess money to spend on non-essential items. It really pains me to leave, because Mass. and the Boston area have truly world-class educational and healthcare facilities. There are so many fun and free things to do, not to mention the excellent sports teams. The state and city of Boston really have it all — if you can afford to live there. It's hard to love a place that's hard to live in. I just couldn't see how I would raise a family in such an expensive place, so I decided to leave." — Tyler, formerly Brookline
"It all boils down to affordability. Boston and Metro Boston are entirely too expensive to live in now. I love the area, but I can't afford to buy a bigger home for my growing family; as well as, get them a proper public education. Boston could be a top place for families, but a lot of work needs to be done to make it affordable." — Sam, West Roxbury
Too many problems to fix
"Unless you have/make a ton of money it is completely unaffordable. The public schools aren't good, and traffic and public transportation options are awful. Until those issues are solved families will stay far away — and I don't blame them." — Kate, South Boston
"Housing is too expensive. Schools are quite poor. The MBTA is unsafe and undependable. Traffic has become worse due to bike lanes. It has become a place for the rich or poor or the childless." — Thomas, Dorchester
Boston.com occasionally interacts with readers by conducting informal polls and surveys. These results should be read as an unscientific gauge of readers' opinion.
Address Newsletter
Our weekly digest on buying, selling, and design, with expert advice and insider neighborhood knowledge.