Restaurants
Gourmet Dumpling House to close in Chinatown
Dumpling House in Cambridge will remain open. Plus: Tell us your favorite memories of the Chinatown spot.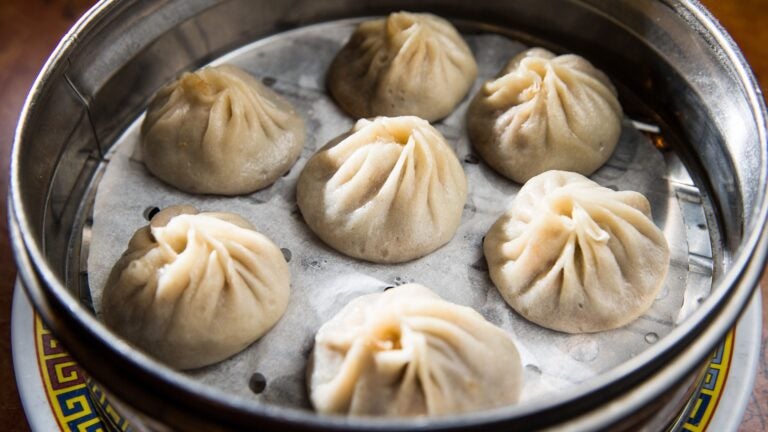 After 15 years of serving the Chinatown community, Gourmet Dumpling House will close its location on Beach Street. Its last day of serving hungry customers will be June 30.
The Cambridge offshoot, Dumpling House, will remain open.
Gourmet Dumpling House's lease is set to expire in July, according to Adam Bing, the son of Xuehua Gong, a co-owner of Gourmet Dumpling House, and the manager of the Cambridge spot. Bing shared that his parents are retiring, in addition to some employees.
"Thanks to all those who have supported Gourmet Dumpling House over the years, we are extremely proud of all that we have accomplished in these glorious years and be more thankful to those who have believed in us," reads a post the restaurant shared on Google. "We got so emotional when we see so many touching comments online, you are all our families! We will miss you all!"
Bing said he believes the space will continue to be a restaurant, operated by new owners.
"It's not going to be the same Gourmet Dumpling House as before," Bing said. "But probably after several months, whoever the new owners [are], taking over the business, they will run the same dumpling house, with a similar name, but it won't be the original Gourmet Dumpling House."
He added: "It will still be a similar style."
Bing said that he is sorry that the restaurant is closing.
"I'd been working there for about seven years," Bing said. "Then we opened up another restaurant in Cambridge. In my mom's words, it's like her kid. She's very sad. For me, it's the same."
Fans of the restaurant enjoyed eating soup dumplings and specialties like the ox tongue and tripe. On Facebook, readers expressed their disappointment.
"End of a legend and an era," one post read. "Had to get my fix on soup dumplings before the door closed over a lease renewal issue."
Tell us: What's your favorite memory of Gourmet Dumpling House?
Sign up for The Dish
Stay up to date on the latest food news from Boston.com.