Restaurants
Hokkaido Ramen Santouka to open third location in Boston area
The Allston restaurant joins popular sibling restaurants in Back Bay and Harvard Square.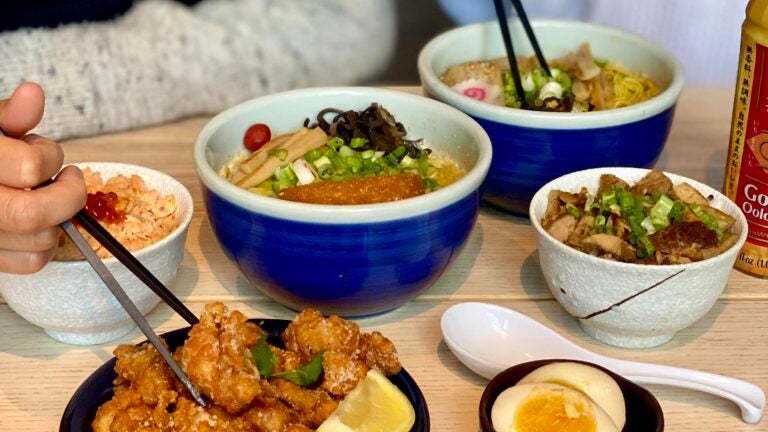 Hokkaido Ramen Santouka will launch a new location in Allston, most likely opening in early September. The eatery specializing in the Japanese noodle soup will join two other locations in the region, in Back Bay and Harvard Square.
"In 2015, we opened the Harvard Square location. In 2016, we opened the Back Bay location. We've been in the Boston area for over seven years. People in Boston love our ramen, and all the customers supported us. We could survive even the pandemic," COO of Food Style USA Takahiro Igo said. "A lot of famous universities are in Boston. … We took the Boston market as the 'student capital,' and that's why we decided to open another location in Boston."
The menu will feature multiple types of ramen and a selection of toppings, such as fishcake and pork belly. The signature broth will be made from scratch. The restaurant will also serve crispy gyoza, octopus balls, rice bowls, salads, and fried chicken. The story of Santouka began in 1988, when founder Hitoshi Hatanaka opened a nine-seat restaurant in Hokkaido, Japan, serving only one thing: shio ramen. From there, the Santouka business grew into a franchise.
"The reason why he started [the business] is because he couldn't find any ramen shop he loved [that would satisfy his family]," Igo said. "He decided to create his own to make his family happy."
The Allston restaurant will also introduce a take-out window. During the pandemic, it became evident that the demand for delivery and take-out was strong.
"We'd like to make it easier for the customers, as well as the drivers," Igo said. "Having a pick-up window is a challenge for us, because it's the first time for us, but I believe it will make it easier to grab and go, like a new style of life."
Hokkaido Ramen Santouka, 169 Brighton Ave., Allston
---
We'd love to hear from you: Do you have a favorite place to eat in Allston? Fill out the form below or send us an email at [email protected]. Your response may be used in an upcoming Boston.com article and/or its social media channels.
Tell us: What's your favorite restaurant in Allston/Brighton?