Restaurants
Italian restaurant Tonino will open in Jamaica Plain
Go for pasta, pizza, and a food-centric beverage program.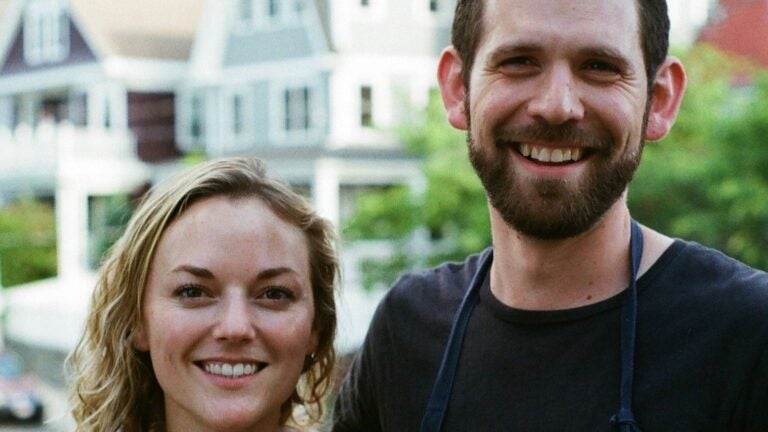 Jamaica Plain is getting ready to see a new Italian restaurant called Tonino open up in the former Little Dipper space.
The eatery is expected to open later this summer, and it will be the first joint venture from industry veterans Claire Makley and Luke Fetbroth. On the menu are handmade pastas, Sicilian-style pizza, and a food-centric beverage program.
"Opening Tonino in a restaurant space so beloved by our community has been such a gift already and is truly a full circle experience for Luke and my career," Makley said in a press release. "We are so grateful to continue to carry the torch that David Doyle [owner of Little Dipper] handed to us, and we can't wait to meet all of our neighbors."
Makley and Fetbroth have a combined 25 years of experience in the food and beverage industry. Makley first "fell in love with hospitality" in college when she worked as a hostess at Japanese restaurant O Ya. More recently, she helped her friend and Advanced Sake Professional Alyssa Mikiko DiPasquale open The Koji Club. Fetbroth has had a passion for pizza since a young age — he stretched pizza dough at Stone Hearth Pizza when he was 15. After having worked at award-winning Boston and New York restaurants, he served as director of culinary innovation for AllTown Fresh, "helping transform gas stations into accessible gourmet marketplaces and ingredient-driven scratch kitchens that spotlight local farms, vendors and community initiatives all over New England."
We want to hear from you. What is your favorite restaurant in Jamaica Plain, and what do you like about it? Share your thoughts with us in the form below, or send us an e-mail at [email protected]. Your response may be used in an upcoming Boston.com article and/or its social media channels.
Tell us: What's your favorite restaurant in Jamaica Plain?
Sign up for The Dish
Stay up to date on the latest food news from Boston.com.