Restaurants
Sullivan's Castle Island to open new location in Hanover Crossing
The spot will have an expanded menu and bar.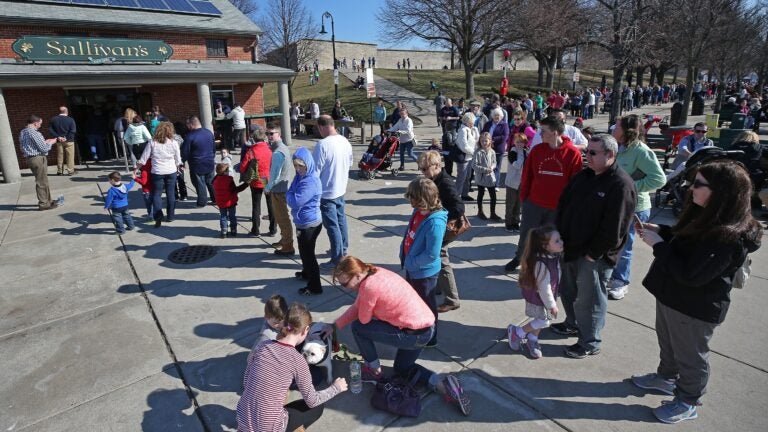 Beloved seafood shack Sullivan's Castle Island will expand its footprint this winter with a new location in Hanover.
The South Boston restaurant, which also has a spot at Hub Hall, will continue to serve many of the same menu items while introducing some new surprises, as well as a bar and outdoor patio seating, according to owner Brendan Sullivan.
The restaurant is slated to open this upcoming December or January.
Sullivan's first opened at Castle Island in 1951 by the owner's grandfather Dan Sullivan Sr. He intended the restaurant to serve quality food at reasonable prices for people visiting the 22-acre recreation site, now run as a state park. Later, Dan Sullivan Jr. took over, and in 2008, Brendan Sullivan bought the business with his wife Adrian.
Management had discussed expanding the iconic destination over the past few years, but it took time for them to realize their dream. Sullivan said that he was drawn to Hanover for its sense of community.
"The South Shore was a no-brainer for us," said Sullivan. "A lot of our regular patrons are from the Boston area, and many times, when they move out of the city, they move to the South Shore."
The new restaurant location at Hanover Crossing, a mixed-use redevelopment in Hanover, will have a 179-seat interior and patio dining area, and a full bar, which Sullivan embraced after receiving the liquor license for the space. The outdoor patio will be fenced off and will have a "granite feel," similar to the sea wall at Castle Island. The restaurant's interior will aim to offer a relaxing space that feels somewhat old fashioned.
"The goal is to have that South Boston, Castle Island feel inside this location, with a similar color scheme," said Sullivan. "But then we also take the outside environment from Fort Independence and bring that granite, stone look to the inside, the nostalgia of South Boston, with some old-time photos sprinkled around."
Guests will be able to order many of the same dishes that Sullivan's serves at its other locations including favorites like the double cheeseburger and the fish and chips. There will also be some bar-friendly foods, as well as beers from local brewers. Many guests know Sullivan's for their lobster rolls, clam strips, and crinkle cut French fries.
"It's just one of those family-friendly locations," said Sullivan of the Castle Island spot. "People come back because they came with their grandparents. Their grandparents took them twenty or thirty years ago, and now, they're taking their kids. It's a place to go to meet old friends that you haven't seen in ten years. … It's a rite of passage for them."
What's your favorite memory going to Sullivan's at Castle Island? Share with us.
Sign up for The Dish
Stay up to date on the latest food news from Boston.com.