Shopping
Looking to shop local? These are the best small businesses in Greater Boston, according to readers
Readers share their favorite local businesses to shop this holiday season.
This reader-recommended guide was last updated on Dec. 16, 2021.
---
This time last year when Gov. Charlie Baker announced stricter COVID-19 guidelines in anticipation of the holidays, local businesses had already suffered from lockdowns that either shuttered their storefronts or left them with severely limited staff and fewer customers. It wasn't until March of this year that Mass. entered Phase 4 of its reopening plan, which allowed most businesses to reopen to the public, but many still struggle to regain the foothold they once had pre-pandemic.
Many businesses that have made it through, however, have cemented themselves as integral parts of their communities.
Some have come to appreciate the local businesses they rely on whether it's a local restaurant, gift store, or barber. As we head into a holiday season that's closer to normal than we've had in two years, we want to highlight the small businesses that continue to serve their community even amid labor shortages, global supply chain disruptions, and the continuing pandemic.
We asked Boston.com readers to share the local businesses they feel are an integral part of their community. Readers sent in everything from local farms to yoga studios to streetwear, and we'll be sharing all their recommendations with you.
New additions to this list include Boston's only Black-owned bookstore, an antique shop, and an "amazingly warm and inclusive crafting store."
This list, and an interactive map, have been regularly updated with the businesses and entrepreneurs that Boston.com readers recommend for this holiday shopping season.
Arts and Entertainment | Beauty and Health | Fashion | Fitness | Food and Drink | Food market | Goods and Services |
Arts and Entertainment
Music lovers in the Greater Boston area will want to give The Minor Chord a visit. All the employees at this family-owned music shop are trained to help with sales and rentals of instruments, lessons, accessories, and repairs. The store prides itself on its collection of used and vintage instruments. If you're not yet a musician but looking to pick up an instrument, you can also turn to The Minor Chord for lessons in more than a dozen instruments as well as songwriting and musical arranging.
"They have musical instruments for beginners to advanced players and they offer lessons with super talented teachers. Great variety of gifts too!" Andy A. from Littleton said. "I love the guys there. They're so helpful and they're all musicians!"
Tres Gatos (470 Centre St., Jamaica Plain)
You may know this Jamaica Plain eatery as a tapas bar, but Phil Wilcox, the restaurant's music and literary guide, wants you to know that it's more than a place to have a delicious meal. Tres Gatos also houses a book and record shop. Customers are encouraged to browse the shops for a good book to read while enjoying a drink or to request the music you want to hear while you eat dinner.
"We get new and used vinyl and books in daily," said Wilcox. "We try to be involved in the neighborhood and an escape from the stress and troubles of the world, a place where you can lose yourself in a good book, a good song, or a good conversation."
Beauty and Health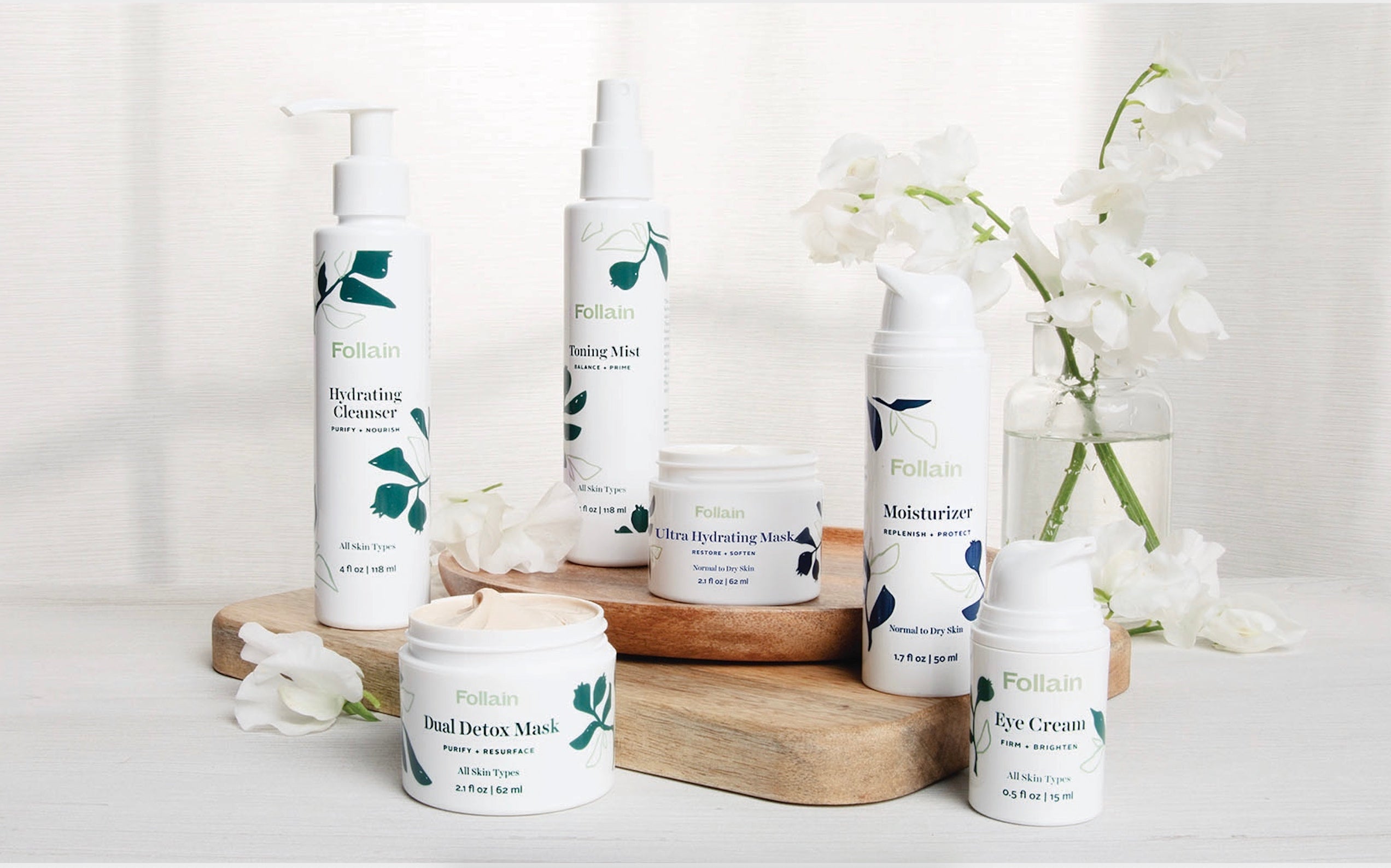 Beauty Cafe (515 Main St., Melrose)
The next time you need a beauty refresh, consider Beauty Cafe in Melrose, where customers can get their hair and makeup done as well as spa treatments like facials and waxes.
"Karen [Devincent] is an independent woman business owner who had to reinvent herself to survive during and after the pandemic. The services she offers are wonderful and she is an inspiration to all that know her," said a reader. "When I go there I feel like I am with my friends who not only make me feel beautiful on the outside but on the inside too."
Wellness may sometimes feel like a new fad, but the owners of Cambridge Naturals have been serving the Greater Boston community for close to five decades with their curated selection of natural wellness products.
"Cambridge Naturals is the best of the best. They are the go-to place for a great customer experience with great natural products," said Brendan from Roslindale. "Think if you took Whole Foods, and removed the outer aisles, chose elevated, more thoughtful products, and then opened a store. Cambridge Naturals is the best combination of classic natural stores and hip modern stores."
At Natural Sense, good things come in small packages, according to reader Wesley H. from Medfield. The shop may be small, but it carries everything you need for your natural skincare and cosmetics routine. You'll also find handmade soaps, aromatherapy, gifts, jewelry, and more. Wesley H. praised the store's owner for her "carefully curated selection of goods that people come back [for] again and again, not only to see what's new but to also feel that sense of community."
"I can't say enough about this magical store," he said. "I have been a customer for a very long time. My mother was the first to discover the store 30 years ago. I won't get my skincare anywhere else. Please go visit the store. You won't be disappointed."
Follain (65 Charles St., Boston)
At Follain, a clean beauty supply store founded by Tara Foley, every product is chosen with consideration for how it will benefit your body both inside and out. The store restricts toxic ingredients in all its products and has an approval process for all new inventory added to the store. Follain also offers educational experts for customers who want to learn more about how to keep their health and beauty as "clean" as possible.
"I know that anything I get at Follain will be high quality and safe," said a reader. "I don't have to worry about reading ingredient labels, because I know the Follain team has vetted every product they sell. Plus, the store is just so beautiful and fun to be in."
Fashion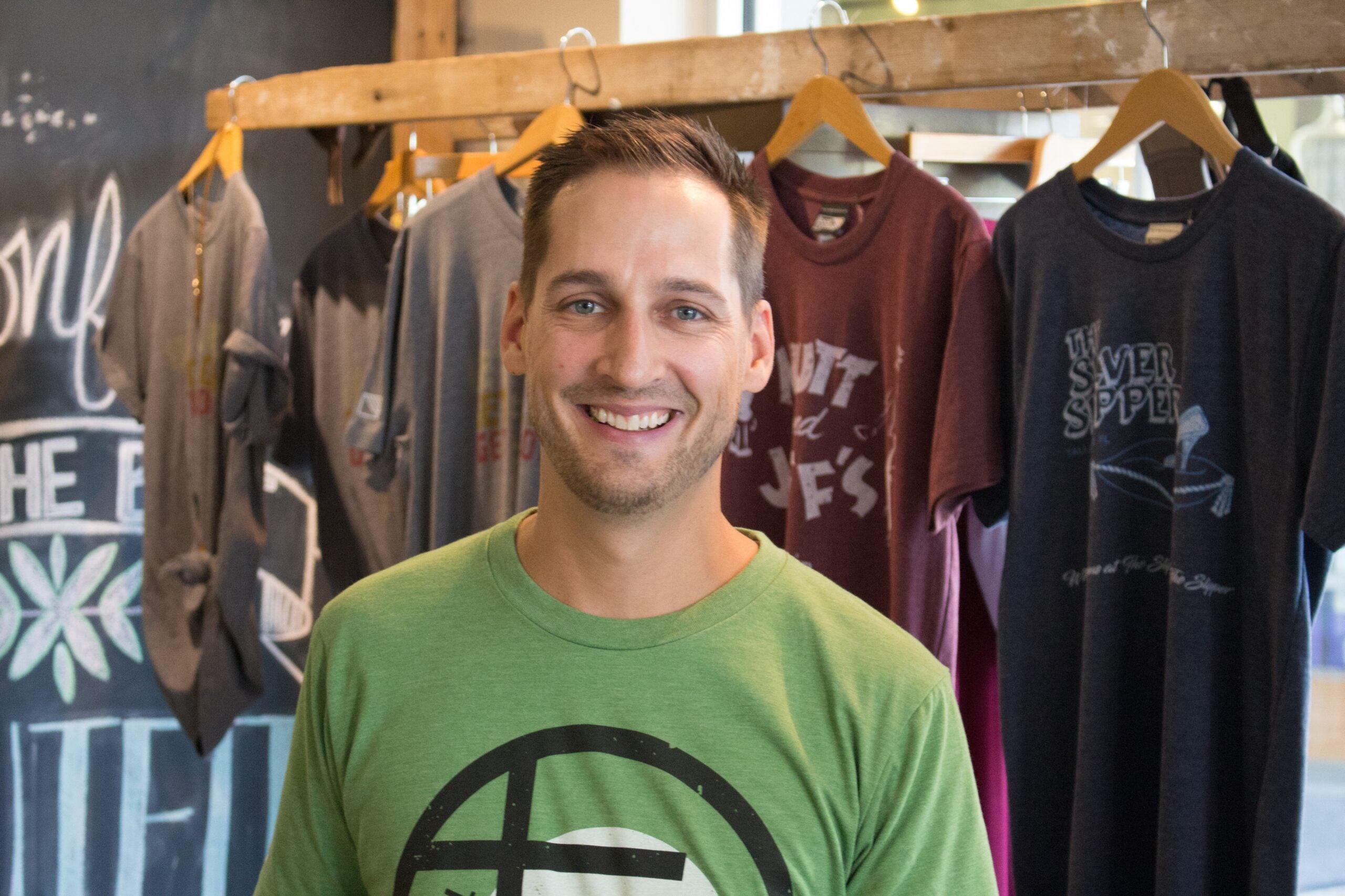 AWOL Boutique (190 Harvard Ave., Boston)
AWOL, or Addictive Way Of Life, curates and sells streetwear fashions for enthusiasts in the Boston area.
"AWOL in Brighton jumps out as a place to shop. They define what it means to run a small business by going way beyond what is expected in terms of effort and results. At a time when big brands and stores point to a lack of labor and qualified staff as a problem, they simply will not let that happen to them or their customers. No issue or request goes unresolved," said reader P.J. "I wear a size 14 shoe and it is an issue getting the styles I want and like. Most stores only carry a few sizes above 12, which I don't blame them for, but [AWOL] never let me down."
Betsy Jenney is a women's clothing and accessories boutique located in Boston and Newton Centre. You can find contemporary European fashions with unique styles, many of which are featured on their YouTube channel. Readers say the staff at the store make individual recommendations, are never pushy, and provide "funky fashion and amazing service."
Dareales Clothing is an apparel store that makes and sells streetwear. The store has been a fixture of Boston's streetwear scene since 2001.
"The owners create stylish clothes and designs rotate frequently," said Omar from Dorchester. "Supporting a small, local, Black-owned streetwear company is fighting the good fight to me. The owners are passionate about what they do and really represent Boston well."
Firas Yousif Originals is a bridal and special occasion salon with a wide collection of couture dresses. One reader said customers can easily find "original designs for all occasions." The boutique, which has frequently appeared on the runway at Boston Fashion Week, is open by appointment only.
Local Vyntage (386 Centre St., Jamaica Plain)
If you've got a soft spot for old-school New England, try shopping at Local Vyntage, where the mission of the Jamaica Plain store is to reconnect people with their most nostalgic memories. Every shirt you buy from the store is "made, labeled, and screen printed in the United States" and readers say browsing in-store brings them back to their childhood in all the best ways.
"Local Vyntage brings back all the feels from my New England childhood. They have shirts for places like Caldor, Paragon Park, Old Man in the Mountain. The shirts are also so comfy and soft," said a reader. "Also, their store has this 80s bedroom corner that's so retro."
Mr. Sid (multiple locations)
Established in 1967, Mr. Sid provides luxury menswear from their Boston and Newton locations. They have "ready-to-wear" collections from premier men's clothing brands. You can find men's suits and jackets, sportswear, and shoes in the store and also enjoy their tailoring and closet consultation services. With their "made-to-measure" service, you can choose from numerous fabrics according to your style and budget for a custom-made suit. The store in Newton Centre also has the Chivalry Grooming Shop, a barbershop, offering hair-cutting, shaving, and massage services. This fall, Mr. Sid launched Sidney, a luxury collection for women.
If you've got a child in your life you want to spoil, readers recommend shopping at Mulberry Road. This boutique specializes in kid's clothing as well as decor, accessories, and gifts.
"Mulberry Road has some really great children's brands that are hard to find anywhere else! I love their store pick-up option. I can order online and pick it up right at the store," said Brittan from Quincy. "Cutest spot for last-minute birthday gifts as well!"
For those who love the feel of a finely tailored suit, Natale's Men's Clothier may be your next favorite clothing store. This shop specializes in traditional men's suits, accessories, and bespoke items. Once you've found a piece you love at Natale's, they guarantee free basic alterations for as long as you own it.
"When you buy a garment at Natale's we give you two things: quality and service," said owner Carlo Agostino. "In today's age, there are very few specialty stores left. Natale's has a tailored niche that has enabled us to achieve a level of quality to meet our customer's special demands and requirements!"
Salmagundi (multiple locations)
If you're looking to buy a new hat, there's no better place to shop than Salmagundi's, which readers say carries the best selection of hats in the Greater Boston area. With thousands of options — 40% of which are designed by the owners — you're guaranteed to find something you love. The flagship store in Jamaica Plain also carries jewelry, handbags, dresses, silk ties and bowties, belts, gloves, and flasks all carefully selected to pair well with your next hat purchase.
"Salmagundi has turned me into a hat person. My spouse and I have bought several hats there. The owners [are] very helpful and take great care and pride in [their] products," said Julia from Jamaica Plain. "Fun to look at the ever-changing hats on display in the window, but we dare not enter because we always come away with a new hat, needed or not!"
This local business founded by Christina Pardy features hand-crafted knitwear, such as hats, scarfs, clothing, and headbands, for both adults and children. You can find sets and individual items online or at one of their partner locations across the country, including several Massachusetts businesses. Catch STIK at one of their upcoming pop-ups in Boston and Vermont. "Great products, great mission," a reader wrote. "The founder/owner is a huge role model to young women like me."
The Hempest (301 Newbury St. Boston)
Founded in 1995, The Hempest aims to bring hemp to the retail market and educate consumers about cannabis. The Newbury Street clothing store offers men's and women's apparel using materials derived from hemp. It also features a selection of beauty products that include hemp lotions, oils, and soaps. Head over to their CBD shop which provides oils and tinctures, capsules, and gummies.
"This place is one of the oldest shops on Newbury St. and I personally have been going for 20 years and counting," Peter H. from Jamaica Plain wrote. "It is an eclectic mix of awesome organic and Hemp clothing and all things cannabis. They have an incredible selection of CBD products, hand-blown glass, and lots of cannabis accessories like pipes and vaporizers. The owner is a local and is incredibly knowledgeable about all things hemp and cannabis-related."
In the heart of Boston's North End, you'll find this delightful store that sells a mix of curated clothes, handmade jewelry, home goods, and more. The shop aims to bring a taste of boutiques from around the world to Boston, from "the sophisticated chic neighborhoods of Paris, the intricately patterned tile work of the souks in Morocco and the vibrant colors of flower markets in India." One reader said there's "always something new to see in this cute little shoppe!"
Fitness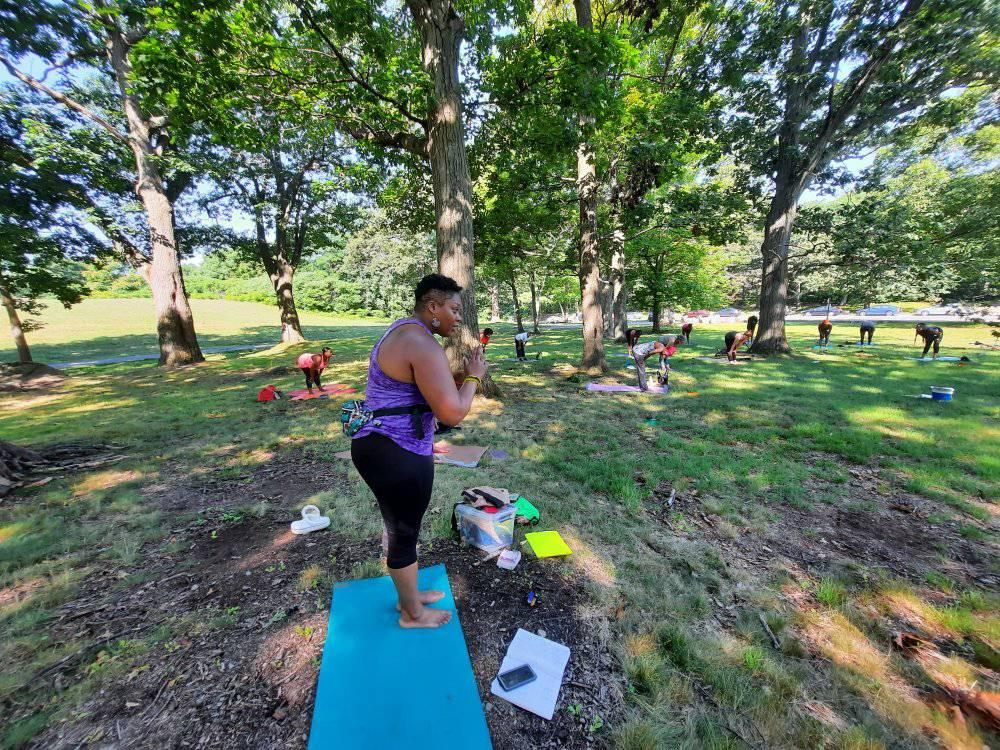 4 Corners Yoga+Wellness offers all-level yoga classes, wellness workshops, massages, yoga teacher training, and hosts Candid Conversations, a discussion series focused on social injustice and antiracism.
"An incredibly diverse staff of talented yoga instructors and wellness practitioners serving a historically underrepresented community," said Sarah H. from Roslindale.
Whether you're one of the many cyclists commuting through Boston on a bicycle or you keep yours around for weekend leisure rides, Landry's is a local shop you'll want to visit.
"They have something for everyone! The employees are genuinely happy to see anyone ride a bike, whether it's for commuting or racing," said a reader. "I really loved their Monday night ice cream group rides this summer."
Whether you're a newcomer or an expert yogi, this fitness studio with locations in Lexington and Woburn has something for you. They also offer online yoga, barre, and meditation classes for those who'd rather practice in the comfort of their own home and if you want to take the next step, they also offer teacher trainings. One reader said it was the community fostered at the studio that makes it worth visiting.
"Female-owned Lexington studio provides barre and yoga with the best teachers. They've created not only a studio but a community," said Emma B. from Lexington. "They've recently opened a further studio in Woburn. I love the individuality of the instructors who work here. Each instructor brings something new to [the] practice."
Parlor Skis (175 William F McClellan Highway, East Boston)
Parlor Skis is a New England custom ski and snowboard builder. If you are a dedicated skier or rider, you can select the right build and design for you with their custom and semi-custom build options that include custom graphics and styles based on performance. Are you more of a DIY type? The Build Class allows you to work with a designer to build your own skis or snowboard from scratch. "Parlor Skis and Snowboards in East Boston should be on your list. Locally owned and operated company building the best skis and snowboards," John W. from Boston wrote.
Food and Drink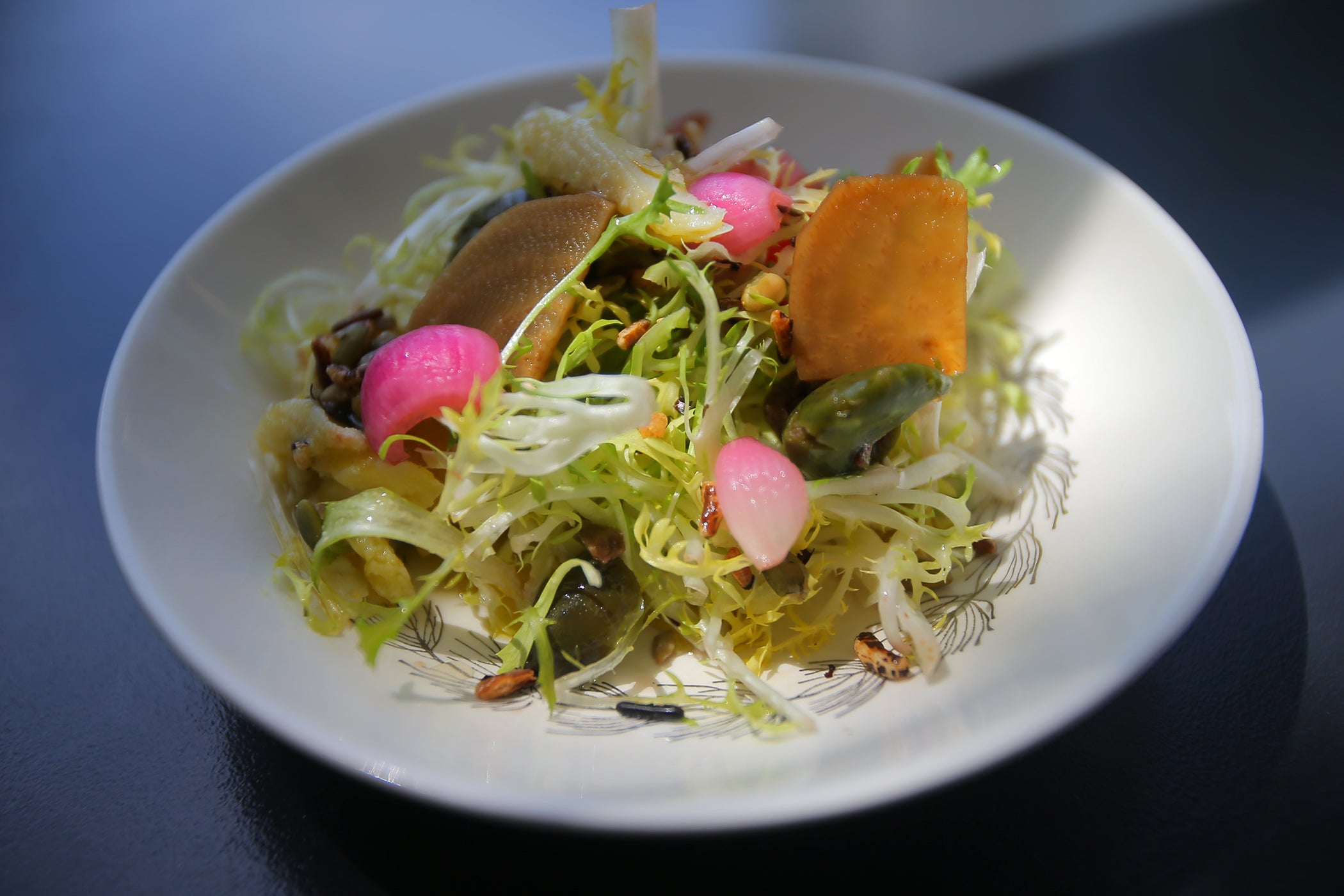 Armando's Pizza has all the markings of a mainstay neighborhood pizzeria. The Huron Village pizzeria opened in 1971 and is known for their Sicilian- and New York-style pizzas. Their best quality is "consistency," according to Rosa from Cambridge. "Every time the pizza is perfect and I love their thin crust."
If you're looking for a treat, try Cacao, a chocolate shop opened in 2018 by Leo Baez and Perla Rosario with locations in Jamaica Plain and Newton Highlands. The shop sells handmade to-go treats from nuts, chocolates, and snacks, and also offers drinks, ice cream, and candies. "Good quality food that is fresh and unique," a reader said. "Also exceptional customer service." Gift your loved ones this holiday season with assorted chocolate and snack boxes or try the sweet and spicy almonds if you are feeling adventurous.
Caffe del Mare (219 Middlesex Ave., Medford)
This little Medford cafe serves breakfast and lunch but is also known for its classic Italian pastries. Order a grilled panini for lunch with a cannoli and a scoop of gelato for an afternoon dessert. Caffe del Mare is a "classic neighborhood Italian cafe," said one reader. "The owners are wonderful people and I can sit [and] spend time with my daughters there."
Boston is known for great seafood and readers say Dry Dock Cafe quietly serves some of the best. The restaurant serves breakfast, lunch, and dinner so new customers are welcome any time of day.
"It's not fancy, but they have the freshest seafood. The owner is great, on-site and very accommodating, and the staff is always pleasant. They serve beer and wine only," said Kathy B. from Dorchester. "You can find me there almost every Friday evening. You will find many regulars there at any time."
Next time you're craving Italian food, try the family-owned and operated Casa Razdora, where every pizza, pasta, and sauce is handmade in shop. Readers said the staff makes you feel welcome with every visit.
"The food is incredible with fresh ingredients and affordable prices! It's authentic Italian and the staff is the best," one reader said.
Chill on Park (142 Park St. #1228, Dorchester)
When you have a scoop of ice cream or pastry at Chill on Park you're getting a taste of some of the best in Greater Boston The Fields Corner sweet spot sources ice cream and baked goods from My Grandma, Puritan Ice Cream, Petsi Pies, Giovanna, and more. Since owner Wendy Issokson opened in 2015, she's made it a point to only hire from the community and to partner with local non-profits like the Boys and Girls Club and the Epiphany School. "I opened with the mission of providing high quality, local products while having a space for people to come and gather," Issokson said. "We have seating, hold birthday parties and other events in store, partner with the library for storytimes and an adult book club, and are open all year round."
This farm-to-table restaurant relies on seasonal ingredients from locally sourced farms. Whether you go for breakfast, lunch, dinner, or just to grab a delicious baked good, readers say you'll get some of the best flavors of New England.
Wendy from Walpole praised the restaurant for its "delicious, fresh, quality food" as well as its "nice seating area, friendly staff, [and] plenty of parking."
This family-owned business has been serving up diner-style dishes since 1991. The restaurant offers all-day breakfast and readers say the portions and prices can't be beaten.
"Jim's has delicious, homemade food made seven days a week. Such a huge menu of choices for breakfast, lunch, and dinner. Also FREE delivery. I love this place! The staff is super friendly. You feel like part of the family," said Sarah B. from Brighton.
Juliet (21 Union Square, Somerville)
If you're looking for a delicious and experimental meal, readers suggest Juliet in Somerville's Union Square. The restaurant serves "a classic combination of French and Italian styles, interpreted locally." With a focus on helping build hospitality careers, Juliet pays its staff quarterly shares of profits on top of hourly wages, according to the site. The owners of the restaurant have also developed of Juliet Media, a series of magazines, videos, and educational food content that continues their mission beyond the dinner table. Readers said the restaurant still succeeds at its main job of leaving you full and satisfied with its "great food and drink selection" and "friendly welcoming staff!"
Moonshine 152 (152 Dorchester Ave., Boston)
This local eatery features a mix of East Coast and Asian flavors. The restaurant has a devoted customer base that especially praises chef-owner Asia Mei for serving the Southie community since 2015.
"Moonshine 152 has been a staple in the South Boston area," said one reader. "They have such a limited staff and a single woman owner who has been upbeat even at the hardest of times."
Neighborhood Kitchen features classic Haitian and Asian-inspired comfort foods. It also provides catering for family gatherings and special events. The Black-owned restaurant launched during the pandemic by chef Eddie George and partner Joy Phoubaykham, who aim to serve the local community. Dive into their mac and cheese, a fan favorite, and try the NK chicken and waffles, with waffle flavor options ranging from red velvet, Asian sesame and scallion, or honey cornbread. One reader put it simply: "Best food around."
Ripple Cafe (1906 Dorchester Ave., Boston)
Ripple Cafe serves breakfast and lunch, along with specialty coffee and drinks from their Ashmont location. You can grab a cup of Counter Culture coffee or their loose leaf tea to start your day. If you don't want a caffeine boost, they also have fruit smoothies like the Greenhouse which includes kale, spinach, pineapple, banana, vegan protein powder, orange juice, and agave. The Black-owned business was founded by James Guerrier and Elle Ducheine who were inspired by Central Perk, the hangout from "Friends." One reader wrote, "Such a beautiful community spot with great coffee and food. Support Black-owned business! Vote with your money!"
Singh's Roti Shop offers Caribbean fare with a variety of side dishes such as boneless curry chicken, goat, and shrimp, with veggies. If you are looking for a taste of Trinidad and Tobago street food, try the"doubles," a signature flatbread sandwich with curried chickpeas — a perfect blend of spicy and sweet. "I could live off of their doubles," Morgan from Dorchester wrote. "[Singhs Roti Shop has the] best food in the world — my absolute favorite comfort food."
This independent cafe in Mission Hill serves coffee, all-day breakfast, and lunch. The locally-owned spot, which is currently accepting online and takeout orders only, seeks to help neighbors in need by donating to their Pay It Forward program which provides a free drink, sandwich, baked item to individuals in need. They also feature work from local artists in-store and on Instagram.
"Just a great, cute little coffee shop with delicious sandwiches and a cool vibe in the wonderfully diverse neighborhood of Mission Hill," said Dennis from North Cambridge. "It was the perfect place to hang out and catch up on emails and the news while enjoying a perfect cup of coffee."
The weather may be getting colder, but that doesn't mean you can't still enjoy an ice cream treat. This local ice cream shop has been in the area since 1974 and continues to serve over 2,000 handmade flavors.
One reader praised it saying, "the ice cream is homemade, they have 3 flavors of the month, they sell ice cream cakes and pie, [and] servers are friendly."
Torretta's Bakery and Ice Cream offers freshly baked goods throughout the day. If you are craving something sweet, you can stop by and order a danish for breakfast or pizzelles for afternoon snacks from their collection of baked treats. They also offer decorated cakes for weddings and special events. Don't skip the pizza or gelato for that matter. Nancy from Peabody said the Italian bakery does "old school, up all night baking" and has the "best fresh Italian bread (carb heaven!), great cannolis, great ricotta pie (a must for Christmas and Easter), [and] great homemade Sicilian sheet pan pizza."
Try Turtle Swamp for your next weekend beer garden visit. Readers said the Jamaica Plain taproom offers some of the best beer for those looking for a community feel.
"Turtle Swamp has great beer, a friendly vibe, and is the neighborhood hangout," said Charles from Roxbury. "The staff is great and they welcome families and dogs."
This neighborhood coffee shop caters to coffee lovers in the Charlestown area. Visit their store for great coffee as well as vegetarian and gluten-free eats. For early risers, Zume's is open from 6 a.m. to 3 p.m. every weekday. John K. from Charlestown said he supports the shop because of its "very friendly" staff and "good products."
Zserbó Bakery is an online bakery based in Massachusetts. The name Zserbó comes from a well-known Hungarian dessert — a layered apricot walnut pastry with chocolate glaze and flavored with rum. Owner/baker Anita Borbely is from Hungary and a master of her traditional family recipes. ​Borbely serves a blend of bread, cakes, and pastries with Hungarian and Caribbean influence. Prepare your holiday order with items like the orange cranberry loaf or the töpörtyüs pogacsa, a savory scone made with fried pork cracklings. "Amazing bakery specializing in unique Hungarian breads and pastries, plus all your favorite festive pies, cookies, and more," Richard C. in Boston wrote. "I tried them at a food festival this year, and they were to die for."
Food Market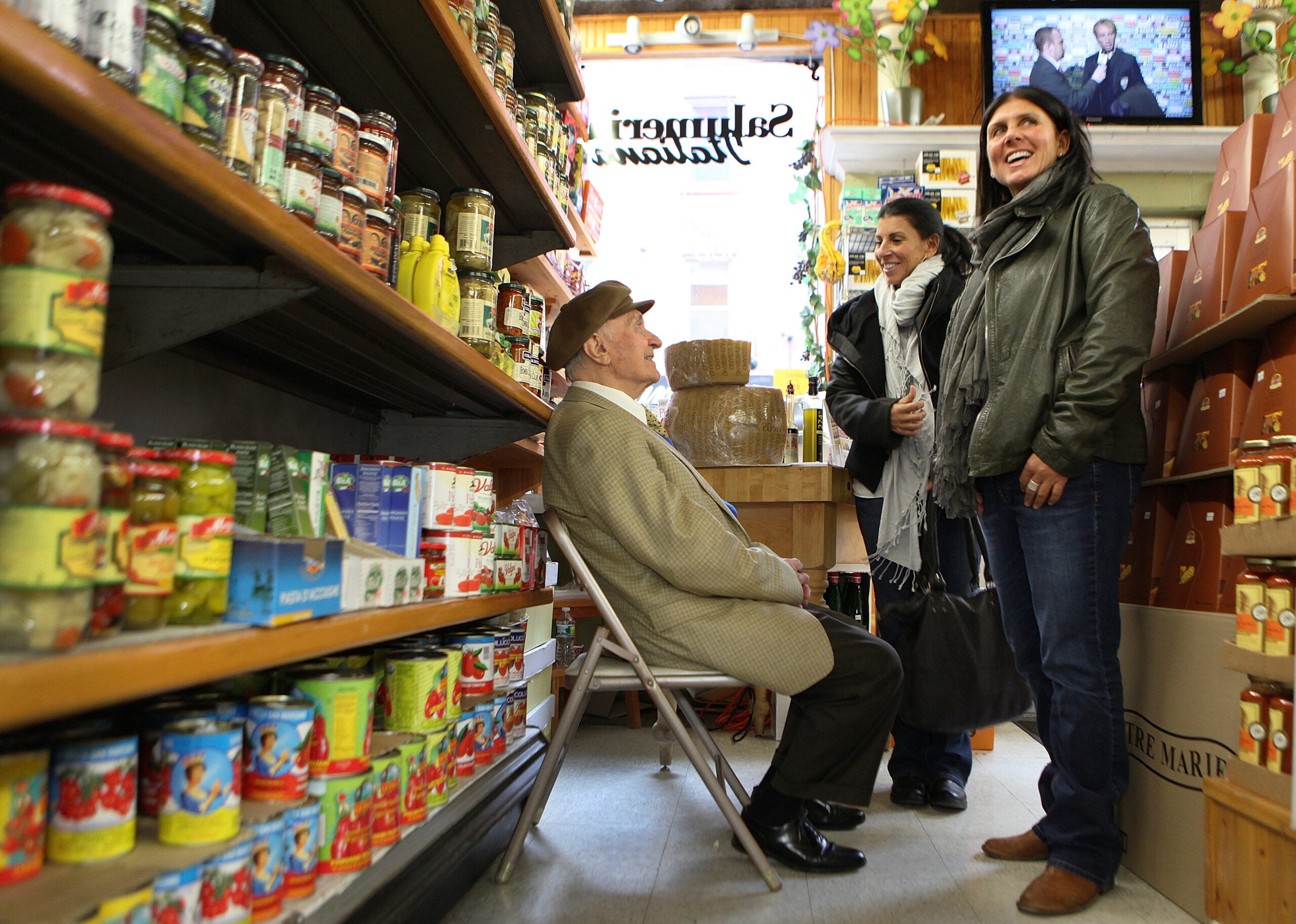 American Provisions is a neighborhood shop with locations in South Boston and Dorchester. They have hand-selected artisan cheeses, cured meats, and various beverages, and also freshly made sandwiches, pastries, and drinks. Next to their South Boston location is their wine bar Gray's Hall. It's a perfect place to meet up with friends and family and enjoy their carefully selected wines to pair with an order of burrata and Prince Edward Island mussels. A reader wrote, "They are just amazing."
BeeWell Box is a Boston-based honey subscription service. They deliver curated boxes of locally produced items, including honey, soaps, and pollinator seeds to the New England area. BeeWell Box sources directly from local beekeepers in Vermont, New Hampshire, and Massachusetts. They also aim to build their own bee sanctuaries every 500 miles.
Chip-In Farm (201 Hartwell Rd., Bedford)
Looking for fresh goods and a more sustainable way to get your groceries? Readers recommend Chip-In Farm in Bedford not just for its delicious produce but the services it provides to customers.
"Excellent fresh eggs, delicious, ethically raised chickens, a petting zoo, and dozens of locally-produced goods from some of the area's finest bread to candy to frozen prepared foods," Anabel from Lexington wrote. "Well worth the trip."
Curio Spice Co. (2265 Massachusetts Ave, Cambridge)
Curio Spice Co. is the perfect place to get something nice for the cook in your life — even if that's yourself. They sell spices, pantry staples, and even offer cooking classes and a monthly spice club subscription. If you're looking for inspiration in the kitchen they also have a host of free recipes on their website. The store offers online purchasing, but if you need the incentive to visit their brick-and-mortar location, one reader said "the shop smells absolutely amazing and the product is fresh."
"Great gifts for anyone in your life who cooks, grills, enjoys tea or beverages. The shop offers great gift packages, partners with other local businesses and restaurants, and it is a pleasure to shop either online or in-person."
Driscoll's Package Store features alcoholic beverages, mostly wine and liquor, with a number of beers. The Andover store is small and decent, with a friendly staff, according to online reviews.
Judy D. wrote, "Basically this is a one man business. My brother is honest and hardworking. This place is not gentrified and is more of a local quick stop pub."
Located in Hanover and Quincy, Good Health Natural Foods is a family-owned health food, sports nutrition and supplement, and beauty store. You can find natural foods from organic fruits and vegetables to wheat- or gluten-free options. The store sources food from local farms and features brands from small businesses in the New England area. The store in Quincy is accessible with its own parking lot. If you can't make it out for grocery shopping, call the store for its shipping services. "Good Health is an excellent local store," Danielle O. in Saugus wrote. "They offer great selections of organic products, kombucha, local products, tea, gluten-free items."
Boston's Haymarket is one of the country's oldest open-air markets and on Fridays and Saturdays, you can get a taste of the fresh produce and homemade goods. Nearby on Blackstone Street step down into Haymarket Bargain Basement, where readers have discovered a love for its halal goods.
"My daughters and I get the best m'semen and mint tea here after taking the train in from Salem over the past seven years until the pandemic. We then would take our food and explore the city," a reader said. "These are some of my most cherished experiences with my twin daughters — wandering around Government Square while chewing our honey-covered bread or taking our skates to the Frog Pond. Haymarket Bargain Basement made this possible."
Mayhew Wine Shop has a wide variety of wines, craft beer, ciders, sake, and spirits. The Seaport shop also offers additional ways to learn and be part of the community through free weekly tastings and a wine club where you can receive two curated bottles per month, which come with background on the vineyard's history, tasting notes, and a seasonal food pairing for each bottle.
According to their website, "'good wine' doesn't have to mean 'expensive wine.'" And readers feel the same. "Mayhew Wine has the best staff…friendly, helpful, full of knowledge but never pushy," Chrissy B. from Greenwich, Conn. wrote. "I always feel like they really want me to enjoy my bottle of wine, regardless of the cost."
This family-owned seafood market sustainably sourced fish, fillets, shellfish, and more. One reader said they knew they were in good hands with the owners, who pride themselves on having delivered fresh food to Greater Boston since 1928.
"There's nothing [Carl Deal, the current owner] won't try and find you for a fair and reasonable price," said a reader. "Plus, the 'best' hand-drawn signs on Cambridge Street."
Boston has no shortage of great Italian food, but Salumeria Italiana is where you go to get the ingredients you need to make those classic dishes from home. The market has been in the North End for almost 50 years and stocks only the best ingredients from Italy and the Mediterranean. Every product is taste-tested by their expert staff to guarantee its authenticity. If you don't have the time to stop by the store, you can shop their goods online and have it delivered to your home.
"This family owned business offers all the best in Italian meats, cheeses, olives, cookies, pasta, coffee, everything! Their good cheer and roll-with-it attitude created a real bright spot in my pandemic," one reader wrote. "Big hearts and the best food. What more could you want?"
Goods and Services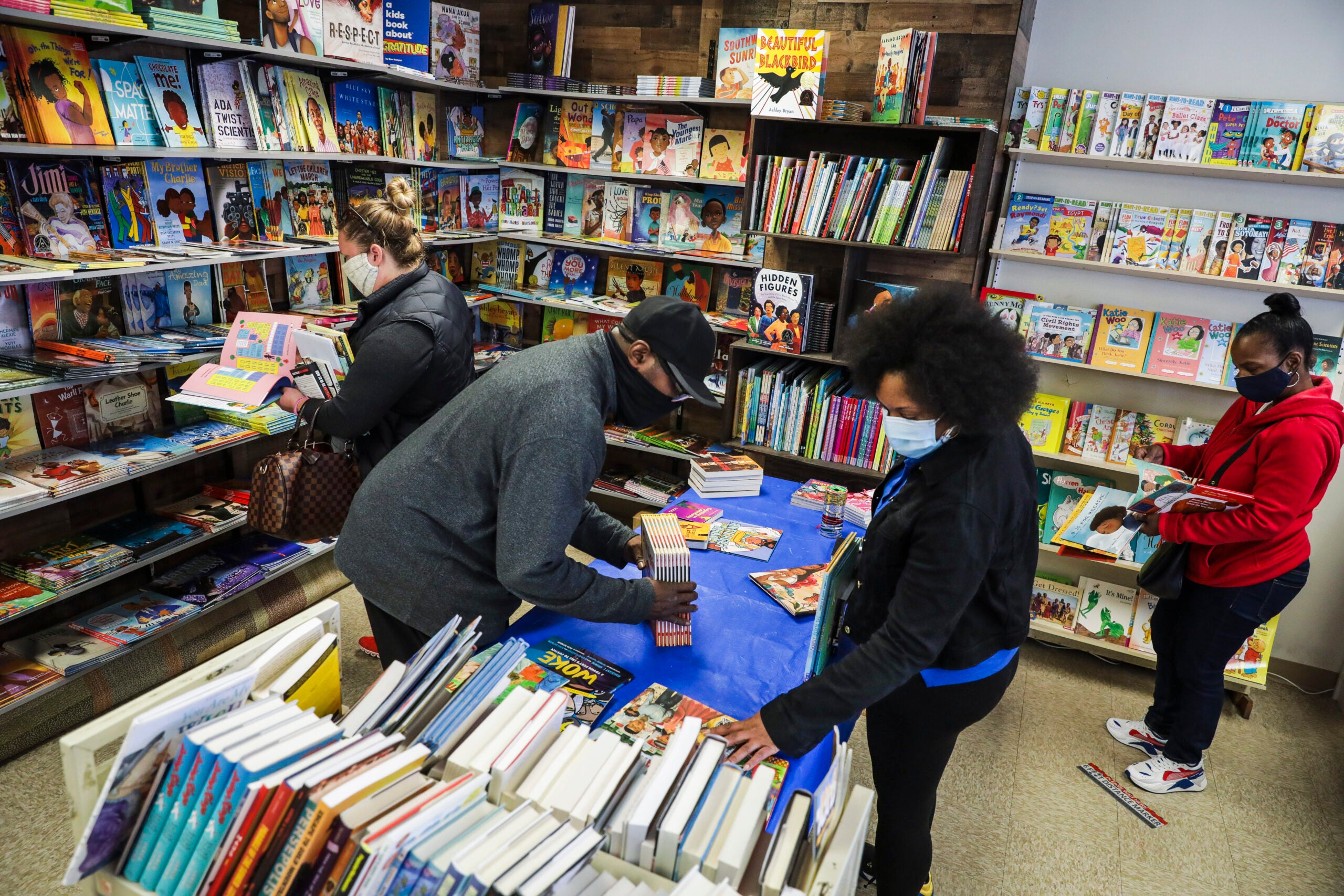 Avenue C Design (1062 Edmunds Rd., Framingham)
Located at Eastleigh Farm in Framingham, Avenue C Design features vintage goods, such as jewelry, soaps, clothing, and home decor from local businesses and artisans. If you want to spend some time sipping wine and shopping with your friends, enjoy the shop's upcoming holiday event open to the community.
"The owner of this shop not only has an amazing eye and curates new and vintage items that make wonderful gifts for any occasion, she merchandises the shoppe in ways that can inspire ANYONE on how to accessorize their living spaces in ways that
rival the most popular designer home shows," Gail H. from Westborough wrote. "I always find something I have to have when I visit."
Next time you're in Roslindale Square, stop in this store to find the perfect gift or accessory for your home. Birch St. House and Garden specializes mixing "vintage finds with everyday essentials for your home and garden" and offers complimentary gift wrapping with your purchase.
"This small store in Roslindale Square is the perfect shop for a quick gift. It's also great to browse while waiting for a table for dinner," said one reader. "Elizabeth the owner went above and beyond during COVID offering online shopping and curbside pickups. Great shop, great owner, and great for the community."
This 39-year-old Beacon Hill shop specializes in kitchenware, home decor, and gift items for every corner of your home. You can find what you want whether it's fine cutlery for the at-home chef or you just want to grab a Boston-themed puzzle for your loved ones. This retailer also partners with the Pie in the Sky, a Community Servings project, to provide meals to neighbors in need. "The owners are true neighborhood people," a reader wrote. "Pleasant staff and the store has expanded (congratulations) during the pandemic and has so much to offer."
Bob Slate Stationer has been a staple of Harvard Square since 1930, and while ownership has changed hands over the years, readers say the quality of their services has remained the same. The store is well stocked with finely crafted stationary and all the tools you need to add a personalized touch to your gifts this holiday season.
"Bob Slate's is filled to the brim with quality stationery products from greeting cards to hard-to-find notebooks like the 5.5×7 quad ruled one with green-tinted pages," said Jessica V. from Arlington. "They have a vast pen selection from everyday pens to gifts. The staff is very knowledgeable and invested in helping customers find what they are looking for and will take special orders. Highly recommended for stationery lovers and office supply aficionados alike."
Boing! Toy Shop (667 Centre St., Jamaica Plain)
Opened in 2001, this shop in Jamaica Plain has toys for children of all ages and games for the whole family. The store also shares a yearly holiday gift guide by age ranges if you want staff expertise for your holiday shopping this season. "Good selection of toys and periodic events" with "complimentary gift wrapping," one reader wrote. "Customer service is excellent as well." The toy store also holds various community events and donates to local charities in the neighborhood.
With locations in Brookline and Dedham, this shop has everything you could think to find in a general store. Among its offerings are handcrafted goods made from sustainably sourced woods, leather, as well as organic cleaning products, and beautiful wools and cotton. You'll also find teas, grooming products, and "impossible to find kitchen items." Mary Jane P. from Dedham described the store as "like no other."
"Warm and friendly, the shop invites you in to browse its carefully crafted and useful items for the home, garden, kids, pets, and, of course, adults. Entrepreneur and owner, April Gabriel, offers her customers an interesting and unusual selection of products that have been carefully chosen for their timeless quality and durability as well as a shop that enhances the historic village of Dedham," she told Boston.com. "Word of caution: Give yourself plenty of time to browse — you won't want to leave."
The Brattle Book Shop, founded in 1825 and run by the Gloss Family since 1949, is one of the largest and oldest antiquarian book stores in the country. With a stock of over 250,000 books, maps, prints, postcards and ephemeral items, the bookstore has three floors of used books and an outside sale lot. You can browse their collections, purchase a unique gift, or decorate your shelf with exquisite leather bindings with the help of experienced staff. The Brattle Book Shop holds and offers lectures on Zoom. A reader wrote, "they love what they do…help with books!!!"
Anyone working on a home project knows the frustration of needing a tool and having it on hand. With Charles Street Supply serving as Beacon Hill's neighborhood hardware store, you can avoid those moments and rely on the expertise of their friendly staff.
"Among all the eateries, jewelers, and antique shops is a convenient and charming hardware store. Yes, this shop is useful for Boston residents but anyone visiting the area can also take advantage of friendly and knowledgeable staff," said a reader. "It's small so no dealing with big-box frustration [like] wandering around looking for Aisle #53. And it's family-owned! Love this place!"
Head to Waltham for this multi-dealer antique shop where you can find collections of vintage cookware, furniture, pottery, and even feature a selection of lab and medical equipment. Make your next antiquing trip to Felton's where you could discover an oil painting for your wall or a vintage pin to match with your holiday outfit, the shop dealers will help you find quality items for the best price. "There is something for everyone with items from $ – $$$," a reader wrote.
After returning home from working overseas at Hong Kong Textile Society, owner Elizabeth Benedict founded her own firm in 2005. Elizabeth Home Decor & Design has since grown from an interior design firm to a brick-and-mortar retail location in Chestnut Hill. In 2021, Benedict expanded the retail location to include ​​Petal & Press, a coffee and grab-and-go flower shop. You will find everything from art, hostess gifts, and furniture to coffee and baked goods. Benedict shared her business with Boston.com and wrote, "What started as a small interior design studio grew into [its] adjacent vacant space and expanded offerings to include the motherload of treasures you didn't realize you needed."
This family-owned bookstore in Roxbury is the only Black-owned bookshop in the city of Boston. The shop has been open for more than a decade and is committed to fostering literacy in children, teens, and adults in the city. If you stop by in person and can't find the book you're looking for, co-owners Clarrissa Cropper and Leonard Egerton guarantee they'll special order anything you need.
"They struggled really hard during the pandemic but managed to make it through after an outpouring of support from the community—which is appropriate because Frugal is SO committed to that community," said one reader, who said they recommend Frugal because "they host book talks and community events, support other businesses and do bulk orders for schools all to elevate less-frequently told stories and help their neighbors become readers."
Gather Here (1343 Cambridge St., Cambridge)
Gather Here is a space for all fiber crafters, both professional and aspiring, to work on their crafts. The store offers fabric, yarn, and sewing equipment as well as educational classes and workspaces for crafters. At the start of the pandemic, Gather Here worked with members of the community to make and distribute masks for people who needed them. Months later, readers say they continue to care for the community.
"This is an amazingly warm and inclusive crafting store with both materials and classes for knitters [and] sewers. The owners are an active, caring, and important part of the local community," said a reader. "They have a wonderful staff and a welcoming space to all."
Gifted (2 Dartmouth St., Boston)
Gifted is an independent, woman-owned gift boutique that carries gifts for any occasion you need. The South End store carries products from more than 75 artists, many of them based in the U.S. One reader praised it for having "great products and customer service. Whether you stop by tomorrow or weeks from now, you're bound to find "something new, interesting, and unique."
At Handworks Gallery, owner Carla Dorato sources and curates all her products from more than 200 artisans, many of them local to New England, and with the collection continuously growing, every visit is a chance to find something new. One reader praised the shop's wide selection of "pottery, jewelry, cards, artwork, hats and scarves, [and] trinkets."
"My go-to spot for one-of-a-kind, creative, handmade crafts, and gifts. So much to choose from, in all price ranges."
This Latinx-owned plant store may be the first of its kind in New England. Whether you need elaborate floral arrangements for your next event or a house plant to brighten up your living room, you'll find it at Micro Plant Studio. The store is a one-stop-shop for your planting needs, including 3D printed planters, plant pedestals, and propagation tools made in-shop. Come by the store and get a look at owner Julio César Román's "amazing window displays."
Nesting (44 Main St., Concord)
Having been in the heart of Concord for more than a decade, Nesting is a gift shop that provides home decor, food, candles, perfumes, and handcrafted items — all selected by owner Wendi ​​Snider and her team. Whether you are shopping for your loved ones or for your foodie friends, you can find curated gift sets sure to be a crowd-pleaser. "It's a gift shop, but not like any other," Beverly M. from Concord wrote. "It has books, some clothing, wonderful toiletries, fine teas, socks, mittens. Whenever I need a gift, it's the first place I go to."
This South End gift shop offers a variety of locally made lifestyle products and small-batch food that would make a perfect gift. This holiday season, they're also offering locally sourced, hand-crafted gift boxes.
"They make local feel local while providing the highest quality items and the best customer service around," said a reader.
Parcels (Liberty Tree Mall, 100 Independence Way, Danvers)
Parcels is a gift shop that sells curated items made by, or sold through companies owned by, people with disabilities. It is owned by Northeast Arc, a nonprofit organization in Danvers that aims to ensure people with disabilities can fully participate in their communities. Parcels features about 70 individual artists and enterprises selling products from their Liberty Tree Mall location, frequently holding pop-up shops from featured entrepreneurs. The items sold in the store include candles, art, jewelry, and household goods.
Park Street Books & Toys describes itself as the largest children's book and toy store in the New England area. They have new and used children's books, toys, and kids' crafts. They partner with local social justice organization Medfield Together through their Little Inclusive Libraries initiative. The store also has its own pottery studio where children can paint their own mugs, bowls, or plates.
The store has "fantastic staff, great friendly atmosphere," and "excellent collection of books and toys," Ankur S. wrote.
Pod (35 Sacramento St., Cambridge)
Pod is a lifestyle boutique offering homeware, women's apparel, and personal care items. Founder and creative director Julie Baine and her team curate a collection of goods wither Eastern and European influences.t.Shop in person or its online shop with a rotating selection of items sold in store. "They've always got a good selection of useful things for the home that one won't find anywhere else around. No dust-collectors, only well-made things from all over the world (and down the street). It's like a bit of Paris hidden between Harvard and Porter Squares," a reader wrote.
Ravenstone (58 Exchange St., Lynn)
What started as a jewelry business from owners Kathleen and Eric Gendron in Lynn has now expanded to include ethically-sourced crystals and home goods. The store started with a strong online business and opened in 2020 in downtown Lynn. A bonus? Each purchase comes with a clear crystal quartz, as a sign of gratitude from the owners.
"Beautiful jewelry and gemstones," said Rachel M. from Winchester. "The shop is gorgeous and the owners are friendly. Lots of treasures to be found here."
Studio on the Common is a community-based gift shop that offers apparel, accessories, and home goods. "A fantastic shop in Winchester center with unique gifts, including baby gifts. Great selection of greeting cards. Perfect to stop in for a special gift without driving too far," Madeline wrote.
The Winchester store owned by Gail Ockerbloom also offers classes from their art studio and pottery studio, and also contributes to local charities and organizations. Both studios offer workshops for children and adults to explore painting, drawing, and pottery on the wheel. If your little ones are celebrating their birthdays, the studio hosts teacher-led crafting events and games. "Studio on the Common is a great asset to the town offering opportunities to build community," Madeline wrote.
This gift shop has been in business for over 100 years and prides itself on its mission to support local artisans and give back through donating its proceeds to non-profits and charitable organizations in the Greater Boston area. Visit the Exchange for handcrafted goods like pottery, knitwear, jewelry, and more.
"Started as a marketplace for women to sell handcrafted items, the Exchange continues as a place for artisans to sell their beautiful goods," said Olivia H. from Needham. "Volunteers assist the two staff members and create a warm, friendly and helpful shopping environment, where unique gifts can be purchased at reasonable prices."
In a time where many independent bookshops struggle to keep their doors open, Trident Booksellers & Cafe remains beloved as a staple in Boston. Stop in for a bite to eat next time you're on Newbury Street and leave with your next favorite read.
"One of the most unique places in Boston. Can get a book, a gift, a meal," said one reader. "Newbury Street would be all chain shops without it."
Uvida Shop (28 Atlantic Ave., Boston)
Uvida Shop is the first and only zero-waste store in Boston featuring household goods like candles and conditioner bars, and also offers a selection of plants and gardening tools. Born in Cali, Colombia, founder Maria Camila Vasco told The Boston Globe she became "passionate about the plastic pollution problem" while attending UMass Boston. Vasco initially launched her business online after winning the school's entrepreneurship contest and receiving a $5,000 scholarship. In December 2020, Vasco opened its North End storefront and also occupies a pop-up space at 24 Porter St. in East Boston. "The only zero-waste store in Boston is led by a bright young woman with an entrepreneurial spirit," Shannon M. from East Boston said. "I've picked up plants from here but also household basics like sponges and cleaning supplies."
Find the businesses listed in the interactive map below.