Tell Us
Tell us: Do you think the tax burden is too high in Massachusetts?
A new study suggests Boston residents pay less in taxes than you might think.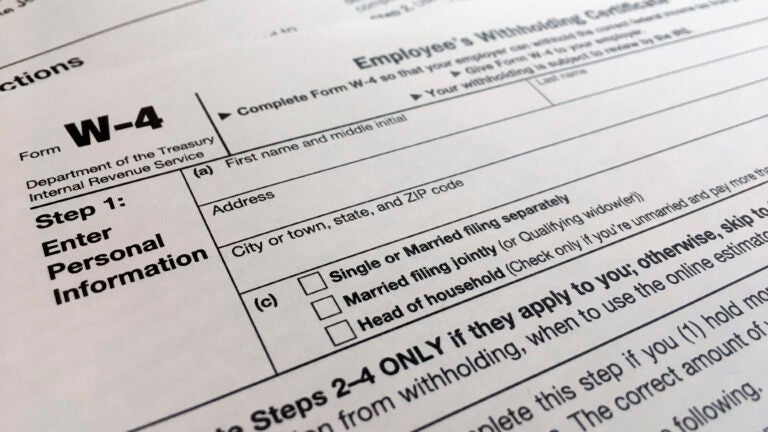 Massachusetts gets a bad reputation for being heavy on the taxes, but a new study suggests that the "Taxachusetts" nickname might not be entirely accurate.
There's no question that living in large cities is becoming prohibitively expensive for many families, and where you live can have a big impact on how much money you pay on things like income, property, sales, and auto tax.
To find which cities where people pay the most in taxes, ChamberofCommerce.org conducted an analysis of the state and local tax rates in the largest U.S. cities and found that Boston has the 10th lowest estimated tax percentage. The study calculated total estimated tax percentage, as a share of family income, by summing the estimated state and local income, property, and sales, and auto taxes for residents. For a family of three earning $75,000 in Boston, the total estimated local tax percentage was 6.9%, or $5,177 every year.
The cities with the highest tax rates were Detroit, Mich., Bridgeport, Conn., and Newark, N.J., where residents are paying estimated tax percentages of 15% and higher.
When compared to other states, the Bay State is actually middle of the road when it comes to total tax burdens, according to a report from WalletHub. With a tax burden of 8.8%, we can't compete with the 6.4% from our New Hampshire neighbors, but we still have one of the lowest tax burdens in New England.
Numbers like these can be cold comfort when it comes time to actually file your taxes. With tax season just recently behind us, most of us have a good sense of how much we owed in taxes and how much of an impact it can have on our finances.
We want to know: Does your experience owing taxes align with the results of the study? Are you feeling overburdened by the tax rate or do you think the amount owed is reasonable?
Let us know if you were surprised by the results of the study by filling out the survey below or e-mailing us at [email protected] and we may feature your response in a future article.
Are taxes reasonable in Massachusetts?
Boston.com Today
Sign up to receive the latest headlines in your inbox each morning.