Tell Us
Are you a Buy Nothing swapper? Share with Boston.com.
Buy Nothing groups keep Allston Christmas going year-round.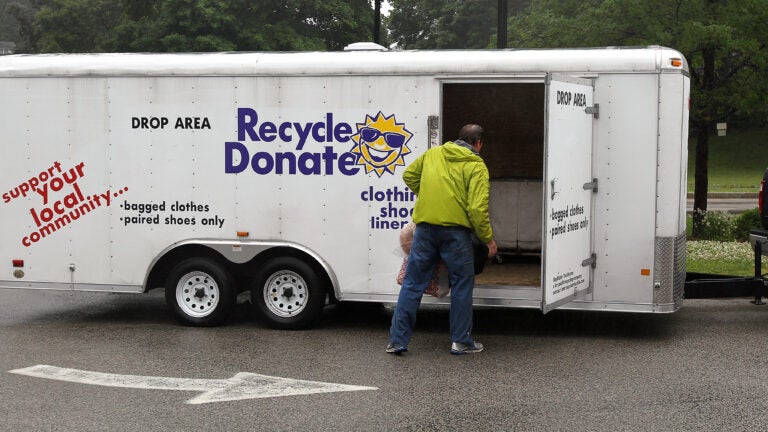 Bostonians are turning trash into treasure in increasingly popular online decluttering groups. Do you have an old nightstand that doesn't quite work in your room? Or a set of dishes you never touch that could use a new home?
You could sell them off, or, if you're like thousands of people in the Boston area, turn to your local Buy Nothing Facebook group.
In these online communities, members donate and swap everything from dishware to bags of dog food, all for free. By swapping used household items, non-perishable foods, books, and more, members are able to keep costs low as the cost of living climbs.
These groups also offer a new way to connect with neighbors and build community citywide or just in your corner of Boston. The groups flourished during the pandemic as neighbors reached out for support and found helping hands in the form of canned food, old baby clothes, and other odds and ends.
Are you a member of one of the Buy Nothing groups in and around Boston? Tell us why you joined and what your experience has been in these communities by filling out the survey below or e-mailing us at [email protected] and we may feature your response in a future Boston.com article.
Are you in a Buy Nothing group?