Tell Us
Are you a crafter? Tell us where you like to create.
We want to know the best craft shops in Greater Boston.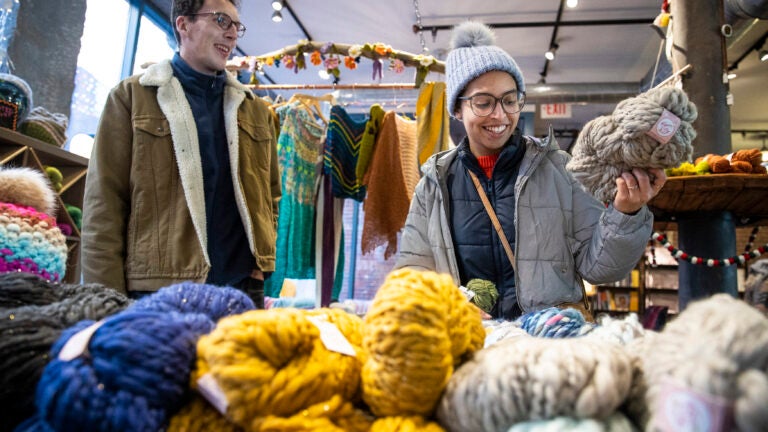 Crafting is cool again thanks to a younger generation of knitters, quilters, crocheters, and embroiders who've found creative release and comfort in their hobbies. For the artists in Greater Boston, there are a number of craft shops to choose from and we want to know which spaces the crafting community loves the most.
Crafting stores have been among our readers' picks for best local businesses for two years in a row. This year, readers named Boston Fiber Company as their one of favorite local shops because of the community the store has built around knitting, crocheting, sewing, and more. Readers also shared their love for Gather Here, a Cambridge shop that spent the early days of the pandemic teaching the community how to sew masks for themselves and others.
Virginia B. Johnson, the owner of Gather Here told Boston.com she loves seeing people take up crafting hobbies.
"We talk a lot about how it is huge for adults to learn something new, to do something that is not what they studied in school or what they were trained to do on the job," she said.
Are you someone who's taken up fiber crafts or other related creative hobbies? Have you found community through any local shops or crafting circles? Help us create a guide to crafting in Greater Boston by sharing your recommendations for where to shop and hang out as a crafter.
Share your suggestions with us at [email protected] and we may feature your response in a future article or on Boston.com's social media channels.
Where do you like to craft?
Need weekend plans?
The best things to do around the city, delivered to your inbox.