Tell Us
Are you a health care worker dealing with burn out? Share your story.
Nearly a fifth of nurses in Massachusetts plan to leave the field in the next two years, according to a new survey.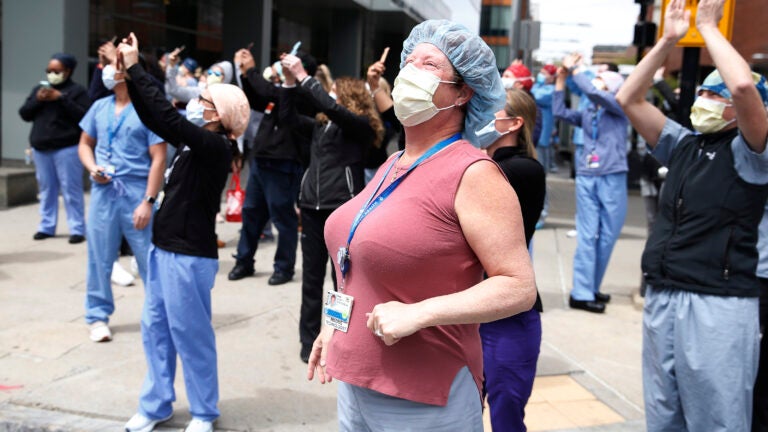 After three years of the coronavirus pandemic, healthcare professionals in this country are burnt out and leaving the field at record numbers. Now, as lockdowns have been lifted nationwide and the state prepares to end the COVID-19 public health emergency in May, more nurses in Massachusetts plan to leave the field.
A new survey by the Massachusetts Nurses Association found that nearly a fifth of nurses in the state plan to leave the field in two years or less. Most of the nurses surveyed, or 56%, said they would retire from the industry entirely. Another 31% said they plan to take jobs outside of healthcare and 15% said they'd take another job in health care.
Nurses and other health care professionals have been overworked and understaffed throughout the pandemic, leading to higher rates of burn out and dissatisfaction. Hospitals in the state have spent $1.5 billion last year on temporary labor in the last fiscal year, a 610% increase from the amount spent in September 2019.
"It's terrifying," Katie Murphy, president of the Massachusetts Nurses Association, told the Boston Globe. "But I get it. I really get it. No changes have been made. The crisis continues. I'm not surprised."
Are you a nurse care or other healthcare professional who has left your job? Do you have plans to leave soon? We want to hear from you.
We know that the last three years have been challenging for medical professionals and many feel that their working conditions aren't sustainable. If you're a nurse or health care worker who plans to leave or has already left your industry, tell us your story by filling out the survey below or e-mailing us at [email protected]. We may feature your response in a future article or on our social media channels.
Health care workers: We want to hear from you.
Boston.com Today
Sign up to receive the latest headlines in your inbox each morning.