Tell Us
Tell us: Where do you get the best lobster roll in New England?
Let us know where you love to get the classic.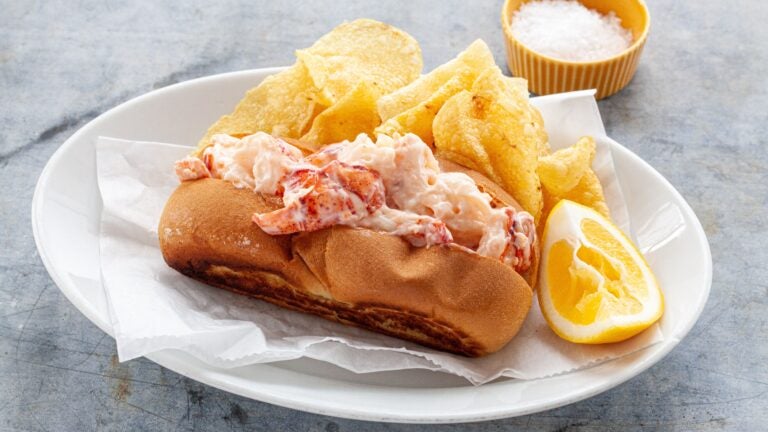 There's nothing that says the summer quite like a lobster roll. This classic New England delicacy makes a wonderful lunch or dinner, especially while sitting by the seaside and sipping something cool.
We want to hear all about what makes a lobster roll perfect for you.
Restaurants around Boston and beyond serve up some delicious takes on the classic dish. Neptune Oyster's comes on a toasted brioche roll and can be enjoyed either hot or cold. Try stopping by Saltie Girl, where the rolls are served with housemade potato chips, or B&G Oysters, who dress theirs with garlic, celery, and lemon.
So, Boston.com readers, tell us: Who makes your favorite lobster roll in New England? What makes this restaurant's dish stand out among the rest? Do you you prefer your lobster roll hot, cold, or does it not matter? Share your thoughts in the form below or send us an email at [email protected]. Your response may be used in an upcoming Boston.com article and/or its social media channels.
Sorry. This form is no longer available.
Sign up for The Dish
Stay up to date on the latest food news from Boston.com.