Tell Us
Where is the best place to watch Boston's Fourth of July fireworks?
We want to know your favorite vantage point to view the annual fireworks show.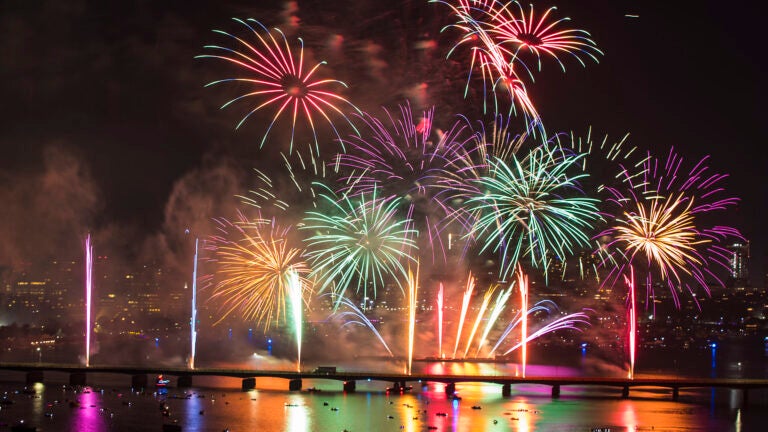 July 4 is less than a week away, and excitement is building for the 2022 Boston Pops Fireworks Spectacular, which marks the annual event's first full return to the Esplanade since 2019.
If you want to brave the crowds setting up camp at the Hatch Shell, you're sure to witness a great show, with the likes of 10-time Grammy winner Chaka Khan, "The Voice" winner Javier Colon, and Tony and Grammy winner Heather Headley joining Keith Lockhart and the Boston Pops Orchestra.
Even with all that firepower on stage, many would argue that the real star of the Fireworks Spectacular is the fireworks themselves, with a 30-minute pyrotechnic display starting at 10:30 p.m.
Ahead of July 4, we want to know: Where is the best place to watch Boston's annual Independence Day celebration?
Are you a Pops fanatic who always gets a spot on the Esplanade? Do you stake out space somewhere along Storrow or Memorial Drives? Do you have a friend whose office overlooks the Charles River? Or do you have a prime viewing spot in the suburbs, like the hilly Robbins Farm Park in Arlington?
Using the form below, tell us your favorite spot to view the Boston Pops Fireworks Spectacular, and why it's the best.
Where to watch the Boston Fourth of July fireworks