Tell Us
If you could describe 2021 in one word, what would it be?
How would you sum it all up?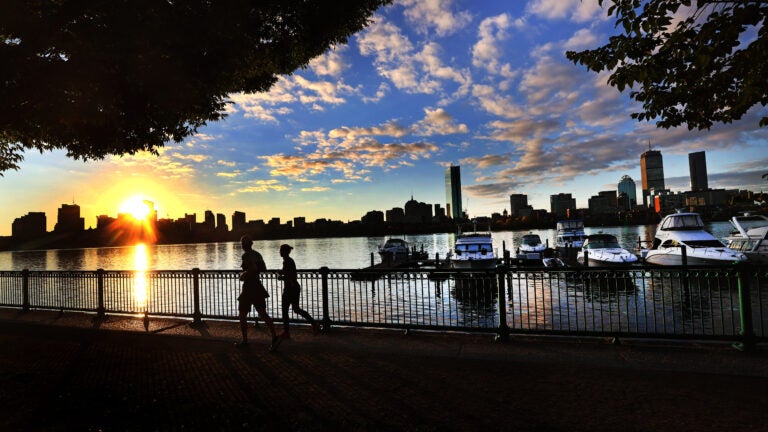 This time of year it's worth reflecting on all that's happened in your life and the world around you. But how would you sum it up?
Looking back over the past 12 months, it was a year unlike any other in the midst of an ongoing pandemic.
Massachusetts rolled out COVID-19 vaccinations and lifted many restrictions for businesses when industries were permitted to reopen. Then came new variants. The summer COVID-19 outbreak in Provincetown helped us learn about the delta variant, and despite having later rolled out booster shots, we're ending the year fighting a winter surge as the omicron variant spreads across the city and state.
This week, the U.S. even reached a staggering milestone: 800,000 deaths from COVID-19.
On the national front, we witnessed the breach of the U.S. Capitol on Jan. 6., where some local arrests were made. The U.S. withdrew its troops from Afghanistan ahead of the 20th anniversary of 9/11. American Olympians traveled to Tokyo for the 2020 Olympic and Paralympic games. Climate change also worsened weather extremes from heat waves, record-setting wildfires, and floods — many readers shared their concerns.
But we also found reasons to celebrate.
Many welcomed a change in local politics where historic elections resulted in Michelle Wu being sworn in as the first woman and person of color elected to lead the city of Boston as mayor. Also, the Senate confirmed Rachael Rollins to be U.S. attorney for Massachusetts, making her the first Black woman to hold the position in the state's history.
Getting out continued to be a reprieve from working from home and COVID-19 transmission concerns, and there was no shortage of things to do.
Some enjoyed the beach, maybe even visited the one in Nantucket deemed best in the world. Others enjoyed dining out and recommended their favorite fried clams and lobster rolls. You may have even discovered an unexpected connection at the Franklin Park Zoo.
Many returned to regular in-person events from watching Fourth of July firework shows to cheering on runners at the Boston Marathon.
And after returning home, we still had quality movies and shows to stream and time to tend to hobbies like perfecting your craft cocktail skills.
Among the tremendous change we've seen take place on the local and national levels and in our own lives, we want to ask readers to sum up the year.
How you would describe 2021 in one word?
We want to know the word you would use that best describes 2021, and why it's important to you.
Let us know in the survey below or e-mail us at [email protected]. Your submission could be featured in an upcoming story.
How you would describe 2021 in one word?