Tell Us
Did you get Beyoncé tickets? Share your story with us.
We want to know how you plan to score (or have already scored) your Beyoncé tickets and how much you're spending.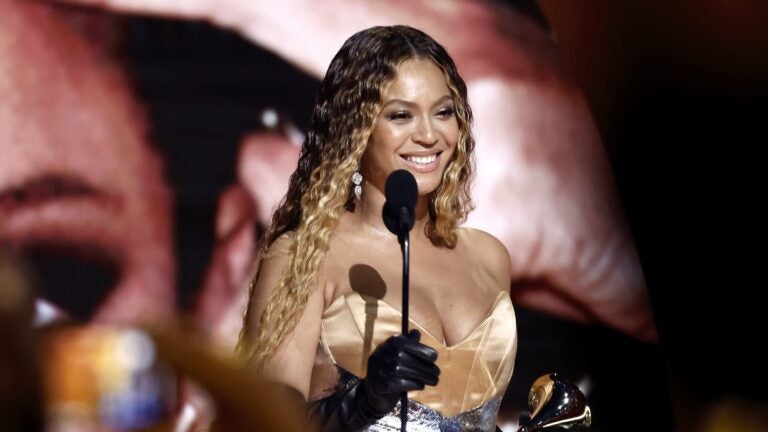 Beyoncé took the title for all-time wins Sunday night after she was bestowed her 32nd Grammys award. Although she didn't take home the best album award, which went to Harry Styles, her 2022 album, "Renaissance," earned her four awards.
All the buzz around Queen Bey comes right before her "Renaissance" tour which will start in May and bring her to Gillette Stadium on August 1. This will be Beyoncé's first solo tour since her "Formation" tour in 2016, and with her wins at the Grammys is sure to bring all her fans out.
This all begs the question, how are you getting your tickets? Ticketmaster, which held their BeyHive presale on Feb. 6, is still in hot water after their botched ticket sales with Taylor Swift's "Eras" tour in the fall of 2022.
The incident left TayTay fans filing a class-action lawsuit and protesting outside the Capitol. The Ticketmaster mishap included web crashes and changing ticket prices, left Boston.com asking readers to share their Ticketmaster horror stories and the Senate Judiciary Committee warning Ticketmaster: "We're watching."
If you're not still waking from nightmares of the "Eras" ticket sale, will you trust Ticketmaster? Or will you take your ticket-buying somewhere else?
Let us know if you plan to go, and how you plan to get your Beyonce tickets below or e-mail us at [email protected]. Your response may be used in an upcoming Boston.com article and/or its social media channels.
Where will you get your Beyoncé tickets?
Need weekend plans?
The best things to do around the city, delivered to your inbox.