Tell Us
Readers: Did your pipes burst this weekend?
We want to know if you're among the many residents dealing with plumbing issues this week.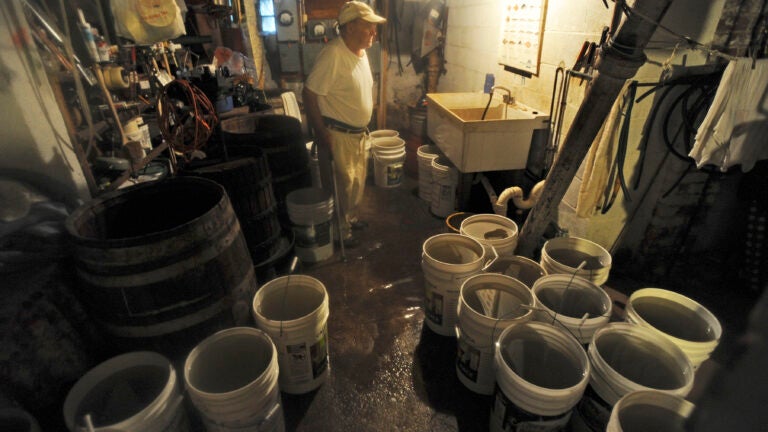 Has the start of your week involved conversations with plumbers about water damage and pipe repairs? You're not alone.
Temperatures have risen, but the effects of this weekend's deep freeze are still lingering for many New England residents dealing with burst pipes.
Homes, businesses, and even hospitals are still recovering after cold weather lead to flooding, leaks, and damaged plumbing. In the meantime, plumbers are working overtime. Baker Elman Plumbing in Newton received nearly 700 calls over the weekend, according to NBC10 Boston. Given the demand, it may be a while before some people's pipes are back to normal.
"For non-regular customers, it could be a week or two," Carl Jonasson, owner of Needham-based plumbing company C.H. Jonasson Corp. told the Boston Globe. "Most plumbers aren't even picking up the phone now."
We want to know: Are you one of the many Bay Staters dealing with water damage and burst pipes this week? Tell how your home or small business fared over the weekend and how you're coping now by filling out the survey below or e-mailing us at [email protected] and we may feature your response in a future article or on our social media channels.
Are you dealing with burst pipes?